Managing your phone service doesn't have to be hard. In this VoIP FAQ, we answer everything you ever wanted to know about VoIP and then some.
The telephone system hasn't changed much since Alexander Graham Bell invented it 143 years ago. Unlike traditional phones, VoIP calls take place over the internet using a cloud-based phone system.
Even if Voice over Internet Protocol is new to you, or you want to brush up on how VoIP works, you'll enjoy these comprehensive FAQs on VoIP.
VoIP FAQs by Topic
The Basics
1) What is VoIP, and how does it work?
VoIP (Voice over Internet Protocol) lets you access phone service over the internet. Calls are no longer dependent on old traditional phone lines. VoIP achieves greater functionality at a lower cost for businesses.
This innovation means that communication expenses are much cheaper than traditional phone service.
Many business owners report cost savings up to 70% after switching to phone service to VoIP. These modern phone systems include many business features that boost productivity and revenue.
Nextiva is one of the highest-rated VoIP providers for businesses. According to customer reviews published on GetVoIP, people enjoy its cost and service.
With clients like Conan, Stanley Steemer, Shelby American, and thousands more, you can trust that Nextiva will work in your business.
2) What can Nextiva do for me?
Nextiva helps thousands of businesses across nearly every industry communicate with their customers.
Not only will its VoIP phone system lower costs, but it offers an array of features, including:
Customer Relationship Management (CRM)
Email, voice, chat, and SMS
Productivity tools
Case management tools
Voicemail-to-email
Online faxing
On-hold music and messages
On-demand call recording
Conference calls
3) How is the call quality of a VoIP phone?
The call quality of cloud communications systems depends on the speed and reliability of your internet.
You will hear a vast improvement in call quality compared to traditional landlines. Landlines don't have as much audio bandwidth, which can result in muffled or fuzzy calls. VoIP calls achieve this through HD Voice technology.
The number of HD Voice calls you can handle will depend on how fast your internet download and upload speed is. Find out your internet speed by taking the VoIP speed test.
4) What should I look for in a cloud communications system (VoIP)?
Your requirements depend on how many employees you have and the features you need.
Luckily at Nextiva, we're able to satisfy the needs of tried-and-true businesses for more than 11 years.
Some aspects you want to look for, include:
Cost: Calling plans can be on a month-to-month basis or a contract
Service: Will you need to be able to contact support during your business hours?
Coverage Area: Does the VoIP provider offer calling capabilities where you operate?
Users: Does your VoIP provider give you the ability to manage service for multiple users?
Functionality: What requirements does your business have that VoIP can fulfill?
5) How much does VoIP phone service typically cost?
Nextiva provides three main cloud communications plans:
Visit the Nextiva Pricing page for a straightforward look at all the features and costs.
Nextiva offers two product suites designed to meet the demands of a growing company. The Business Communication Suite provides all the tools a company needs, including phone service. Alternatively, the Customer Relationship Suite does not include phone service.
As for savings, this can vary from business to business. Many companies report savings of up to 70% after switching to VoIP. The more users and phone lines you use, the more you'll save!
6) Do I need to sign a contract?
Nextiva offers the flexibility of month-to-month service for business VoIP. To maximize your savings, Nextiva provides annual plans.
Not all VoIP providers offer monthly plans, either. And be careful of some annual contracts on the market, they may require payment upfront. Nextiva does not require any upfront fees.
7) Do I need to have an existing VoIP phone?
No, you do not need to have an existing VoIP phone. Since VoIP phones adhere to approved internet standards, you can bring your own, buy one, or lease one from your VoIP provider.
You can skip the desk phone entirely and use the Nextiva App on your desktop, laptop, or smartphone to complete calls over VoIP.
8) How many calls can I make at a time?
Nextiva allows for unlimited calls. How many is that? It's up to your devices and your users. A typical VoIP phone supports three simultaneous calls, but that can vary based on the equipment.
In contrast, a traditional phone system would require you to roll over lines to manage multiple concurrent calls. Handling numerous calls at once is one of the strengths of VoIP phone service. Callers will never get a busy signal, even if you only have one phone and one phone number.
9) Is internet service included with your VoIP phone service?
No, we do not provide internet service as a part of our plans.
If you currently have an ISP (Internet Service Provider), you would have no problems with speed or reliability. A business will require at least 100kbps per phone line (or 0.1 Mbps).
10) Are there any limitations to using a VoIP phone system?
No, there are no practical limitations on our business voice service. You can make as many calls, users, and phone numbers as needed. However, to prevent misuse and abuse, only one phone call can be placed per line per second. (This helps avoid those infamous robocalls.)
Additionally, it won't cost you a fortune to upgrade your current plan. The major strength of our virtual phone system is that it's easy to upgrade as your business grows.
The only thing you need to make sure of is that your internet connection is fast and stable. Your call quality and reliability will be dependent on this.
For emergency calls, Nextiva provides the Enhanced 911 (E911) feature. This feature allows public safety staff to know the address of your phone call.
11) If I lose power, will I still be able to make phone calls with VoIP?
In most cases, you will not be able to connect calls if there's a power outage. Our VoIP phone system works over the internet. During a power outage, your router will not be able to function, which means there will be no internet access.
The only exception to this is if you have a backup power source that could power the router (and therefore maintain your internet connection). If you use Power over Ethernet (PoE), that may need backup power as well.
In the event of a power outage, you can instruct your VoIP provider like Nextiva to forward calls to a cell phone or direct them to a voicemail box. This solution avoids busy signals and rejected calls for customers.
12) What is a virtual number?
A virtual number is a telephone number that isn't directly associated with a person or business. Virtual phone numbers can also be used to track response rates from specific marketing campaigns.
For example, this is great for long-distance callers because they can dial a local virtual number to them and still reach your team.
13) Will I lose any business features from landlines if I switch to VoIP?
No, your business will be able to access 50+ features from Nextiva. These are the real deal. For sure, they will almost always include any feature your current landline provider offers.
Check out our extensive list of included VoIP features.
14) Does faxing work over VoIP?
Traditional fax machines may be unable to transmit faxes over VoIP lines, so you will want to use an online faxing solution.
Nextiva offers unlimited online faxing with its VoIP plans. This feature alone is worth $20 per month—you get it free with Nextiva.
See how online faxing can help send and receive faxes easily.
15) How is Skype or Google Voice different from Nextiva?
At a consumer level, Skype uses the same technology as Nextiva—VoIP.
Skype and Google Voice are simple VoIP solutions that allow free messages and calls over the internet meant for personal use.
In contrast, Nextiva is a complete business communications solution. It covers phone calls, email, SMS, call recording, analytics, CRM, and more.
Nextiva also has a dedicated support team and business features to improve productivity and lower costs.
16) Does my computer need to be online for me to make a call?
If you make calls with a VoIP app on your computer, then yes. Otherwise, your computer does not need to be connected. You can complete calls as long as you have internet access and a VoIP-enabled phone or smartphone.
Alternatively, you can forward calls to any other phone you have, and callers will never know.
17) What are international calling rates for VoIP?
Nextiva offers some of the lowest international calling rates in the industry. Call rates vary by country, phone provider, and method of calling. For some countries, it can be as low as two cents per minute. View the full list of international calling rates.
18) If my business is growing, can I adjust my VoIP phone system?
Yes, scalability is one of the advantages of using a VoIP phone system.
Because a VoIP phone system is hosted in the cloud, upgrading is easy. There's no need for pricey infrastructure upgrades. In essence, you can scale your company's phone system to an almost unlimited number of users or locations.
VoIP FAQ: Features
19) What is Voicemail-to-Email?
Whenever you get a voicemail recording, this will be converted digitally into a .WAV file and sent to your email address automatically.
Getting voicemails delivered in your inbox serves as a reminder and a convenient digital format that you can save for later. You can directly listen to voicemail messages from your computer instead of dialing with your phone.
20) What is a cloud PBX?
A cloud PBX allows you to use all of your company's phone service that is hosted using a service over the internet.
All the features of a PBX can be delivered seamlessly through the internet instead of hardware located on-site. A cloud PBX can save your company thousands in expenses. Your IT team would instead focus on more significant challenges than messing with an outdated phone system.
Even if you move offices or are overseas, you'll be able to access your communications systems as well as make and receive calls.
21) What is meant by free number porting?
Nextiva's voice service includes free number porting. This benefit means you can bring your existing business phone numbers with you when you switch to Nextiva. The experts at Nextiva walk you through all the ins and outs of porting.
Porting might take up to four weeks to complete. Nextiva provides temporary numbers so you can continue operating without any interruptions. Callers won't even need to know the temporary numbers since you can forward phone calls transparently.
Porting can be complex, and some phone providers may assess an activation fee per line.
22) How many minutes do I get with Nextiva's VoIP plans?
Nextiva offers unlimited calling minutes for all of its phone service plans. Stop counting minutes and start closing more sales. With Nextiva, you can focus on growing your business. You'll also get a free local number and a free toll-free number when you join us.
23) What is the Shared Call Appearance feature?
Shared Call Appearance is a feature that allows multiple phones to have a phone line assigned to it. If a user has many phones, they can all use the same line.
You can take calls from a specific number over multiple phones or locations. Shared Call Appearance is better for people with more than one place where they regularly conduct business.
24) What is Voicemail-to-Text?
Voicemail-to-Text is a feature we offer in our cloud communications plans, which can be a game-changer if you're often busy or on the move.
Any voicemail messages you receive can be automatically transcribed then sent to you via email or SMS.
This premium feature leaves a digital paper trail that you can follow up with later or use to make notes in your calendar. Each Voicemail to Text line costs an additional $2.95 per line.
25) What is the Barge-In feature?
The Barge-In feature allows supervisors to listen in as a call is happening. Supervisors can also choose to interject into the conversation or take over the call.
The Barge-In feature is one of the favorites of many business owners as it can provide live training for new employees.
26) Can I record calls?
Nextiva includes call recording on the Enterprise tier of service of the Business Communication Suite. Select plans may also include it for a nominal fee since the recordings are stored offsite securely.
Recorded calls exist in a digital format for both inbound and outbound calls. These are handy to have on record for both training and legal purposes.
27) Does Nextiva support conference calls?
Yes, Nextiva provides conference calling capabilities for up to nine participants.
Nextiva conference calls let you control your conference call with powerful admin features. For instance, you can record conference calls, send calendar invites, and more.
For higher capacity and more conference bridges, contact Nextiva to add them to your account for a modest fee.
28) What does the 'Call Me Now' feature do?
The Call Me Now feature is excellent if you have a business website. Visitors can start a call from you by clicking a link or a button on your website.
Because many people have their phone nearby, this feature adds a new level of personal service. Users tap a link on your website to initiate a call between the customer and you. It's that easy!
29) What is the "Music on Hold" feature?
Music on Hold is a VoIP feature that allows you to play music when your call is on hold or sitting in the call queue.
This feature also allows you to play recorded marketing messages. Instead of playing background music, you can broadcast special discounts or promotions.
You can also record information that would be of value to your customers and hold while they're waiting on the line (and discourage them from hanging up).
30) What is an Auto Attendant?
You can view an auto attendant as a virtual receptionist that directs callers to the correct people or departments.
You have probably experienced it before. When a customer calls, they will be greeted by a recorded greeting, which then directs the caller to press a key, depending on what they need.
For example, your auto attendant could tell callers to "Press 1 for accounts, press 2 for Customer Service, or press 3 for technical help."
It saves time by directing users to the right department without unwanted transfers throughout the day. Nextiva's multi-level auto attendant functions 24/7 and can adjust the options depending on the time of day, too.
31) Can you help me record my Auto Attendant greetings?
Yes, we provide professionally recorded greetings for your callers when you join Nextiva. Each greeting should be 50 words or less.
You can also buy greeting add-ons for more words, background music, and more by talking to your account manager or executive.
32) What types of analytics reports do you offer?
Nextiva provides analytics and reporting for both your calls and CRM software.
You'll get a real-time overview of your customer's data, plus the ability to create your personalized dashboards.
With Nextiva, you'll also be able to create reports based on:
User calls
Call duration
Inbound, outbound call volume
Average calls per day, per user
Number of calls answered
Average talk time
33) What is the gamification feature offered by Nextiva?
Gamification allows your business to create an environment that encourages friendly competition.
For example, use a leaderboard that shows which users have made the most number of calls.
Gamification motivates and incentivizes your employees to become more productive. Team leaderboards can also be created to build team camaraderie and recognition to the winning team.
34) What does the Selective Call Acceptance feature do?
Nextiva's Selective Call Acceptance is a feature that can be useful for filtering inbound calls when you or a manager is extremely busy.
You can configure specific conditions for phone numbers or particular times of the day to permit calls.
35) What other features does Nextiva offer?
There is a multitude of business features that will improve the quality of life and productivity of your business.
Advanced Call Forwarding allows you to set conditions to forward calls to another phone number.
Anonymous Call Rejection empowers you to reject calls from people who restrict their identities.
Directed Call Pickup enables you to answer a call that is ringing on someone else's line.
Get familiar with more than 50+ advanced VoIP features from Nextiva.
VoIP FAQ: The Technology
36) How fast does my broadband speed need to be for high-quality calls?
For regular quality calls (landline quality), it requires 90 Kbps download and upload — with more importance on the upload speed.
For HD call quality, it requires 200 Kbps download and upload. Is your internet fast enough to support VoIP calls? Test your internet speed. Based on the download and upload speeds, you can divide these by the required bandwidth numbers mentioned above.
For example, the image below shows a download speed of 28.7 Mbps (megabits per second) and 22.3 Mbps upload.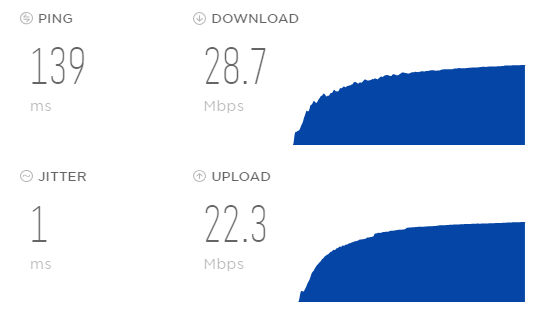 This network would be able to host up to 100 HD Voice calls if you dedicate the internet for VoIP phones exclusively.
37) Can I keep my current phone number?
Yes, Nextiva offers free number porting, which allows you to transfer all of your current business numbers over. It's a good idea to maintain your existing service until porting has been completed.
Not all business phone service providers are the same. Some charge for every line ported, which adds up quickly.
38) Do I need an existing phone number?
No, you do not need an existing phone number to use VoIP. We have thousands of local numbers that you can choose for your business. You can select any VoIP phone number you want, including ones in a different area code.
39) Can I set up VoIP phone service on my own, or do I need a tech?
You don't need a technician to install your business phone system in most cases. For most business users, they can set up their VoIP phone system on their own. No technicians or installers to worry about.
Nextiva provides a plug-and-play functionality and makes it very easy to enjoy using a cloud-based phone system. Once you've plugged your phone devices in, you can manage its settings online from your browser.
If you have special requirements that require further assistance, we're available 24/7 to help you along every step of the way.
40) Do I have to maintain my VoIP business phone system?
No, because your business phone system is hosted in the cloud, Nextiva performs all the maintenance for you. Plug your phones in and enjoy reliable, ultra-clear phone service!
A virtual phone system is managed exclusively by the VoIP service provider. All you need to focus on is maintaining a fast and internet connection.
41) What is QoS (Quality of Service), and why is it important?
Quality of Service (QoS) is a service that allows you to prioritize your internet to your VoIP devices. Most users won't need to meddle with it, but if you do, Nextiva support will guide you.
For example, other employees may browse the internet, stream videos, and listen to music. All these services take up bandwidth, which all compete for your internet's phone service. QoS ensures that enough bandwidth is available for your VoIP phone system.
42) Can I take my phone number with me when I travel?
Yes, of course. As long as you have access to the internet, your VoIP phone system can follow you.
Two of the top advantages of having a hosted VoIP service is the portability and cost. You can continue to take calls via smartphone, laptop, or even an analog phone if you have the right adapter/router.
Some countries may restrict SIP-based internet traffic, so check before you fly. Additionally, E911 address information should be updated so you can reach emergency services.
43) Are calls on VoIP secure?
Yes, we make sure that our systems are always secure on our end. In general, your VoIP phone system offers more security features than traditional landlines.
It's good practice to secure your data networks on your end. Choose a secure password that you don't use elsewhere, memorize your security PIN, and you will enjoy a strong phone system.
44) Will my VoIP phones continue to work even if I move offices?
Yes, as long as you have fast and reliable internet at your new location, your VoIP phones will work.
Since your new phone system operates in the cloud, it's not tethered to a physical location.
45) How can I avoid two phone bills when I switch to Nextiva?
You can cancel your old phone service in most cases. Once Nextiva has ported your phone number, you can confidently give your old provider one last call to terminate service.
Be sure to confirm you're ready to go with your new VoIP provider, so you don't have any issues.
46) Can I keep our toll-free number if I switch to VoIP?
Yes, you can keep it and have it forward all calls to your new cloud communication numbers. This way, your callers will be able to call your toll-free number, while you will be able to receive calls via the internet.
47) How fast does my mobile internet need to be to handle VoIP calls on my smartphone?
With a strong wireless 4G LTE connection, your smartphone can handle calls with HD call quality. It's less about the speed, but the variance in network latency—often called jitter.
In most cases, a 3G signal is sufficient for a satisfactory VoIP call. In cases of weak cellular signal, you may opt for a stable Wi-Fi connection instead.
48) Can the VoIP function over a wireless internet connection?
Yes, your VoIP service can work well over wireless internet connections. However, you will need to ensure that you are getting a strong Wi-Fi signal.
Wi-Fi itself tends to be susceptible to interference resulting in a momentary drop of a signal. You can use Wi-Fi successfully, but you need a strong signal.
49) How can I guarantee call quality?
The first step to improve call quality is to use an Ethernet connection (CAT5e or CAT6). Using Quality of Service (QoS) ensures superior call quality. It can help minimize latency and prioritize bandwidth to your calls.
Without getting into the technical details, latency can cause interrupted calls. However, with VoIP QoS, you will have sufficient bandwidth allocated to your voice calls.
If you are a small business owner, you probably won't need to use QoS. It's more likely to be used by organizations that handle high concurrent call volumes.
50) What happens if the Nextiva network goes down?
Nextiva maintains a 99.999% uptime, which is equivalent to less than six minutes of downtime per year. We have several data centers across the U.S. and Canada to maintain this high degree of availability.
This redundancy protects against fraud and natural disasters that impact business continuity. Nextiva has network engineers that monitor the entire network 24/7.
51) What does SIP mean?
SIP is an acronym for Session Initiation Protocol. It's used to describe the technology that allows communication and is one of the building blocks required to connect calls via the internet.
SIP ensures that calls are connected and reliably disconnects them once the call is complete. It also enables voice and video data to be transmitted during the call.
Auto attendant? Call Queues? SIP? Learn about popular
VoIP features your business needs.
Advanced VoIP FAQ
52) What is a SIP-enabled phone? And do I need one?
A SIP-enabled phone uses the Session Initiation Protocol to connect calls. It's the highest standard for the VoIP protocol. Check out Nextiva's wide range of business VoIP phones.
53) What is a SIP Server, and what does it do?
A SIP server plays a vital role in establishing calls over the internet. This protocol ensures that calls reach their destination reliably. Essentially, a SIP server maintains the "registration" for the phone and its availability.
As a practical example, Nextiva is a SIP server. Your phones would connect to it for its phone service.
54) What's the difference between SIP and VoIP?
In short, VoIP is a subset of SIP technology. SIP is used for more than just phone systems and relates to all digital media. It's able to handle messaging, video, and other multimedia content.
Read more about how SIP works and what is SIP Trunking.
55) What is a Hosted PBX?
Nextiva operates as a hosted PBX using cloud-based communication technology. Traditionally, a PBX is a private telephone network in a building. Through the development of VoIP, you can have a private phone network using the internet.
The great thing about a hosted PBX is that you won't need to invest in expensive physical infrastructure. In most cases, Nextiva is plug-and-play and works right out of the box.
56) What is a PBX phone system?
PBX is an acronym for Private Branch Exchange. A PBX is a private phone system that allows phones in a building to dial other phones and optionally dial outside.
To provide voice service for an office building, you will want to equip your PBX with Nextiva SIP Trunking.
57) What is a softphone?
A softphone refers to software that can make calls through your VoIP service. It's a phone app that can place and accept phone calls over the internet.
In contrast, a desk phone refers to the physical phone that sits at your desk. Either method can be used to make calls through your cloud-based system.
58) What is a codec?
A codec is a compression format to encode and decode multimedia. When it comes to VoIP, a codec encodes and decodes audio over the internet. VoIP codecs are utilized to transmit and receive sound (or video) efficiently.
VoIP calls typically feature HD Voice, which is made possible with the G.722 codec. VoIP codecs balance the bandwidth consumption, call quality, and latency automatically.
VoIP FAQ on Hardware
59) What equipment do I need to use VoIP?
You don't need much VoIP hardware to get started with your cloud communication system. Although, you need to have fast and reliable internet (typically more than 10Mbps).
Speed and latency are topics to discuss with your broadband provider if it's slow.
A physical phone, smartphone, laptop, or computer is something you may need. Your phone service can be set up with a physical phone by using an adapter or with a smartphone/computer.
60) What is an IP Phone?
An IP Phone is a phone that can make calls through the internet because it converts audio into packets of data. An IP phone is also known as a VoIP phone.
This data gets sent over the internet and then converted back when it reaches the call receiver.
61) Can I use a cordless phone with my VoIP phone service?
Yes, there are SIP-based cordless phones that can be rented or purchased. In most cases, you would connect the base station to an Ethernet line. The handset operates on a secure 6 GHz band to keep conversations private.
Otherwise, if you already have an analog cordless phone, you can enable it to use your cloud communication system by using a special adapter.
62) What kind of mobile phone can I use with VoIP?
The Nextiva App is available on iOS and Android smartphones. It's included with the Business Communication Suite professional and enterprise plans.
63) How much does a VoIP phone cost?
The prices for a VoIP phone can vary on the features and functions it provides. Nextiva offers many different VoIP devices to meet your company's needs.
You can rent your IP Phones starting from $2.50 a month, or you can buy them outright from $125 to $350. See our recommended VoIP Phones.
64) Does Nextiva offer adapters?
Yes, we have a range of adapters to retrofit any telephone device. For adapters, we offer the ever-popular Cisco SPA 112 ($55). This adapter allows regular phones to connect calls via the internet with your VoIP phone system. It's easy to use and to set up.
View our full range of VoIP adapters to connect your existing phones over VoIP.
65) Can a VoIP phone receive text messages?
Yes, but with additional configuration. Upon request, your VoIP phone number can receive business text messages via SMS. Once configured, text messages will appear instantly within the Nextiva App.
66) What is SIP Trunking?
SIP Trunking is a way to provide VoIP phone service in bulk for a company that has its own PBX. Instead of establishing a bundle of physical phone lines to provide voice service, you would use a SIP Trunk, which is essentially a VoIP login to provide scalable phone service on-demand. No hassles. It just completes calls without any additional configuration.
67) What are the benefits of SIP Trunking?
There are many powerful benefits to using SIP Trunking. Achieving a lower cost for high-quality phone service is a top benefit since it can be provided in an unlimited capacity. Second to that are the additional benefits of SIP service, which includes infinite scalability beyond the limits of your PBX, higher return on investment (ROI), and increased call quality without any hardware investments. If you're looking to upgrade your office communications on a tight budget, you need to look into SIP Trunking.
68) How do I set up a VoIP network? 
A high-performance Voice over IP network sits on top of an existing network. To set it up, you provide a simple and clear path to the internet and everything else will fall right in line. You maintain the robust connectivity and the hosted phone system will do the rest.
Here are some helpful pointers:
Use wired connections (Ethernet) for desk phones.
Connect computers to the IP phone. The VoIP phone provides passthrough connectivity to the computer.
Select a high-speed broadband provider with low latency.
Segment your VoIP network architecture with a Virtual LAN.
Implement Quality of Service (QoS) on larger installations for peak performance.
69) How do I secure my VoIP phone system? 
Securing your phone system from attackers is a must to avoid data breaches or other catastrophes.  When you implement proper security measures, you enhance your phone system's security.
Systems administrators should follow these tips:
Use complex passwords for user accounts.
Activate call encryption (TLS/SRTP).
Deactivate unused user accounts.
Educate staff on social engineering risks.
Read more in our in-depth and updated guide to VoIP security. It covers everything you need to know.
70) How to set up VoIP for a remote employee? 
To add your remote employees to your phone system, ensure they have a broadband connection of at least one megabit (to work and take calls). From there, it's optional if you want to send them a physical VoIP phone.
If they have a VoIP phone, all they need to do is plug it into their router or gateway with an Ethernet connection. Since most home-office equipment doesn't use Power over Ethernet (PoE), make sure they also plug the included power cord in.
Remote employees can also just download a free VoIP app, sign in with their credentials, and begin taking calls. Instruct them to download the Nextiva business phone app. For best performance, we recommend pairing their mobile app with a VoIP headset.
71) Where can I get a virtual phone number?
Virtual phone numbers can help your business place and receive calls in any area code and protect your real location. To get a virtual phone number, select a cloud-based VoIP service that lets you change numbers when you want.
Landlines can't provide the flexibility and privacy seen with virtual numbers. They are safe and easy to use - you don't need to be a tech whiz to use them.
There's a lot to know about virtual numbers, such as vanity numbers, toll-free virtual numbers, and more. We dedicated an entire article to cover everything you need to know about virtual phone numbers.
Next Steps
Where should you go from here? It's up to you. Now that you have a strong understanding of VoIP under your belt read about how to implement VoIP in your office.
Check out our hand-crafted VoIP Phone Buyer's Guide to help you select the right service and equipment for your team.
Don't forget to request a free, no-obligation price quote from Nextiva for Commercial Phone Service.
Save up to 65% — Switch to a virtual phone system today.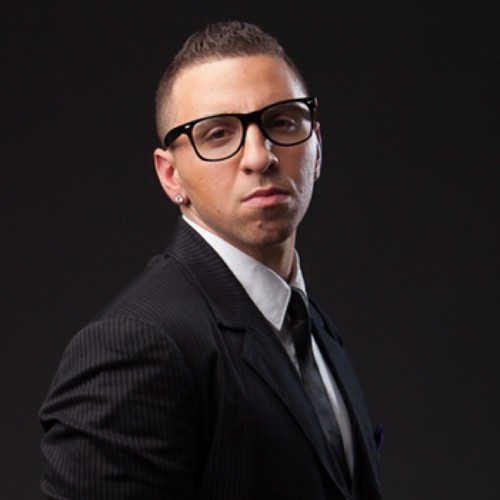 Gaetano DiNardi is the Director of Demand Generation at Nextiva and has a track record of success working with brands like Major League Baseball, Pipedrive, Sales Hacker and Outreach.io. Outside of marketing, Gaetano is an accomplished music producer and songwriter - he's worked with major artists like Fat Joe, Shaggy and loves making music to stay turbocharged. To get in touch, follow him on LinkedIn.