This comprehensive guide will explain what PBX (Private Branch Exchange) means and what types of PBX systems are available for businesses. 
Already know what you're looking for? Great! Use these buttons to navigate to the section that is most appropriate for you.
---
PBX, short for Private Branch Exchange, is a business telephone network made of hardware and software components. The technology is used to manage the routing and advanced features of both VoIP and landline calls.
PBX: Your Telephone Operator for Business Communications
With so many telecommunications abbreviations out there today, it can quickly get overwhelming. Although all those PBX, PSTN, POTS, or VoIP acronyms are confusing, they make a lot of sense once you understand how business communications experts are making the best of current technologies to bring advanced phone systems to your company.
To understand what PBX, it helps if you put it next to POTS (Plain Old Telephone Service).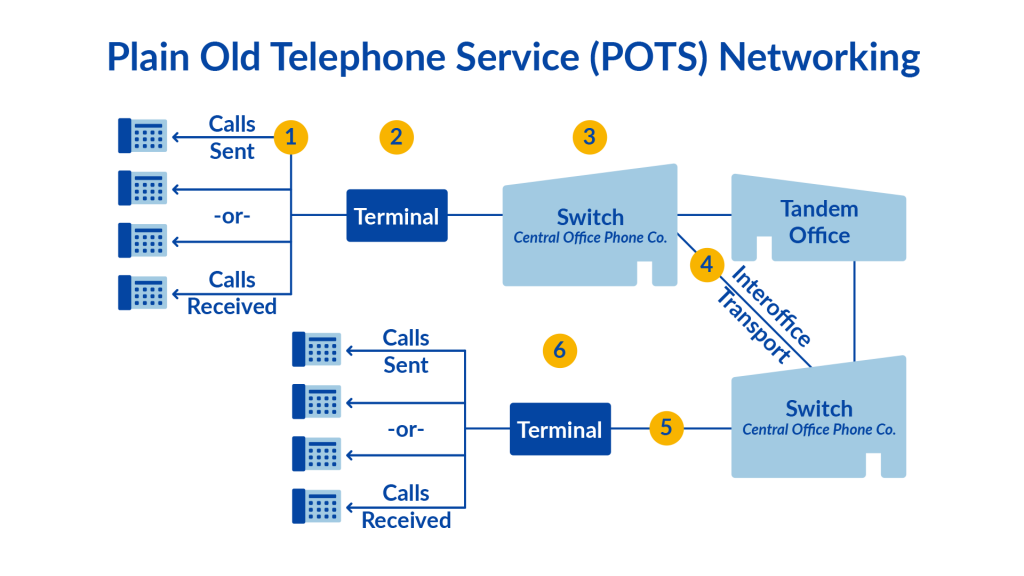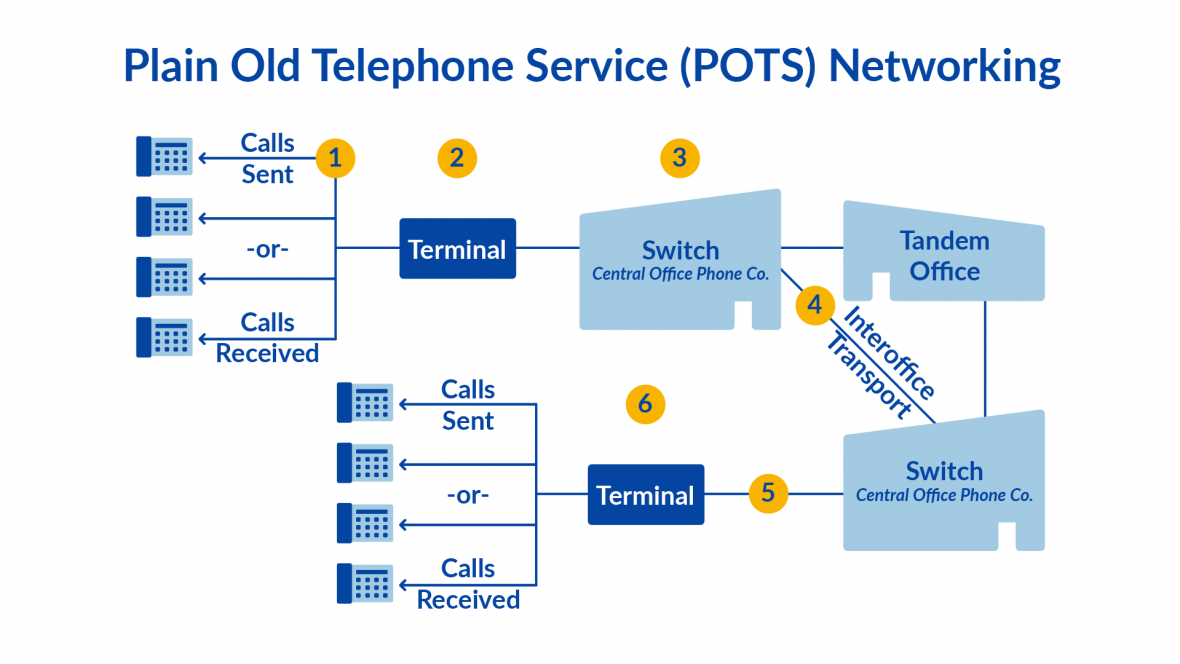 Conventional business phones—the phones that first made communication possible–were assigned to one user at a time. If a colleague had to complete a call, you'd have to either physically pass them a handset or get them a personal number.
Owning more than one branch office, even if it was in the same city, required a new connection and a new number.
With this antiquated system, managers would never know who received the call and didn't have insight into what was discussed. If they wanted to run a large business in multiple locations, there needed to be connection points in each location.
The PBX telephone has redesigned the way businesses handle calls, offering a major upgrade to most previous physical limitations.
We now have the Internet, VoIP (Voice over Internet Protocol) technology, SIP trunking, cloud services and varied PBX systems to talk to colleagues 2,000 miles away and keep track of the calls.
We no longer rely on copper wiring to reach out to customers, which means we can set up a global business with unique phone numbers and use them for brand recognition. The best part is that we can do all that for a fraction of the cost for conventional phone lines and significantly less time output.
Modern PBX systems using VoIP solutions have transformed business communications from this: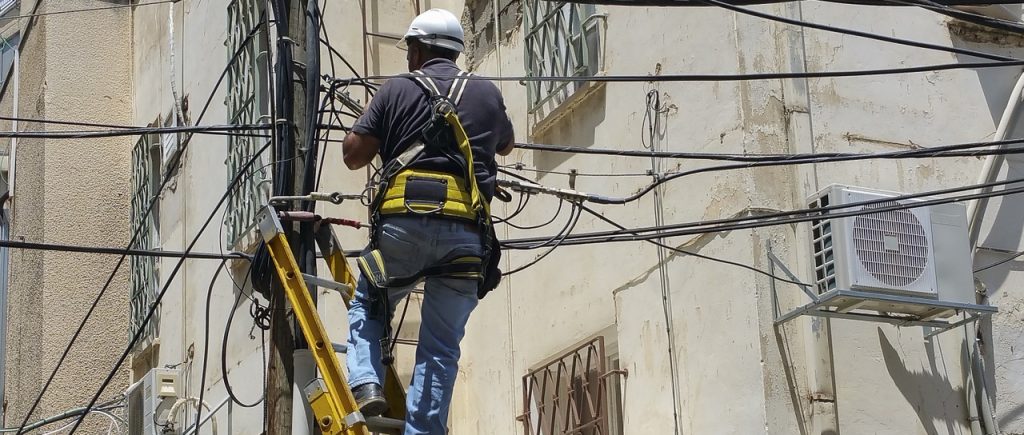 To this: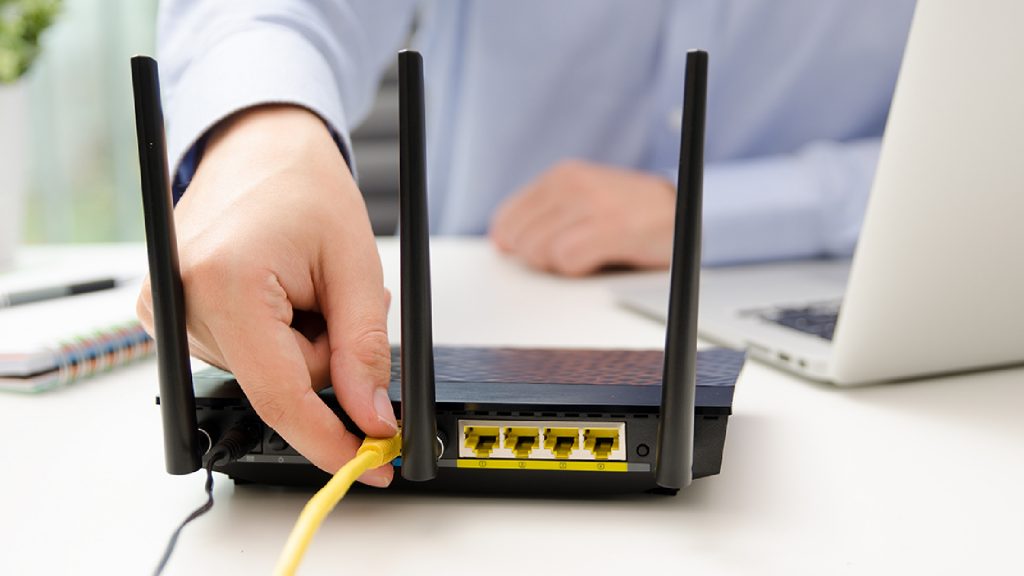 Key Perks of a PBX Infrastructure
Unique capabilities transform PBX phones from a simple answering machine to an instigator of new business processes. From a technical perspective, this is what a PBX can do for your business:
Set up a call center to help you manage a full team of customer support employees. This is the case even if you don't have the physical capacity to accommodate all of your employees at one location.
Switch between users and departments, and establishing and maintaining connections without losing calls.
Provide workforce management and productivity resources for employees with call recording, call metrics and call statistics.
Distribute calls evenly and automatically across phone users with the Automatic Call Distribution (ADC) feature.
Customize greetings and diversify voice-recorded messages per extension, including the choice of appropriate music for your business.
Manage and transfer calls to your specific, pre-programmed schedule. You can choose the direction of the "branching out" and set your own rules in the PBX network tree.
Benefits of PBX for Businesses
PBX phone systems are the perfect communications solutions for both large and small companies.
Hosted PBX can be extended to fit the size of a corporation with multiple remote workforce locations or several call centers. Additionally, using hosted services (where most of the IP PBX equipment is not stored locally) works amazingly well for smaller companies and startups whose business potential for growth depends on the gig economy and a distributed workforce.
These cloud providers actually take over a part of the capital expenditures a company needs to make by providing the hardware off-site. In a nutshell, you won't need to spend as much on equipment since providers "lend" you pieces of it with a hosted PBX contract.
When IP-enabled cloud solutions entered the market, businesses started using Unified Communications as a Service, eliminating a large chunk of the costs for local PBX equipment and technical support.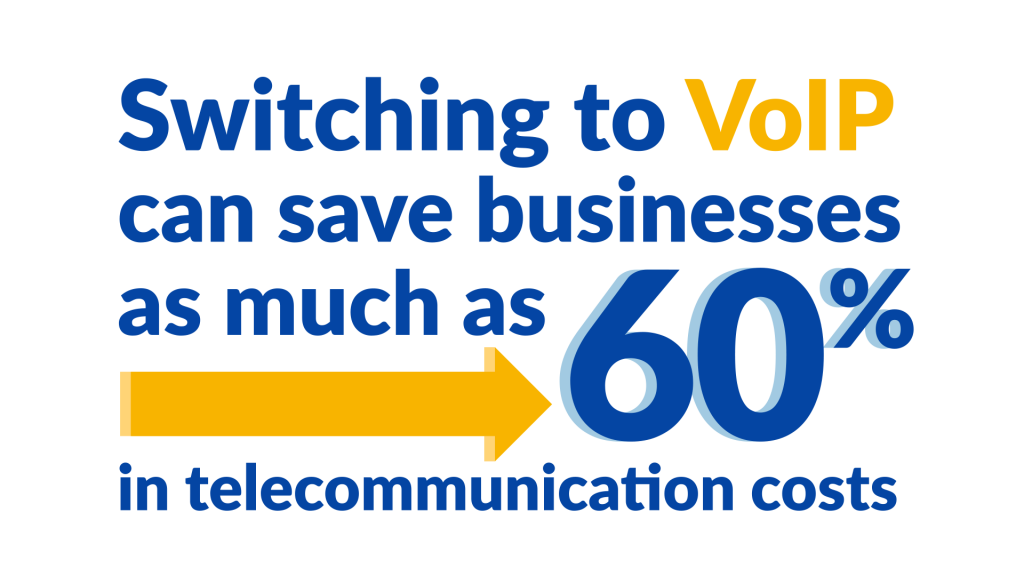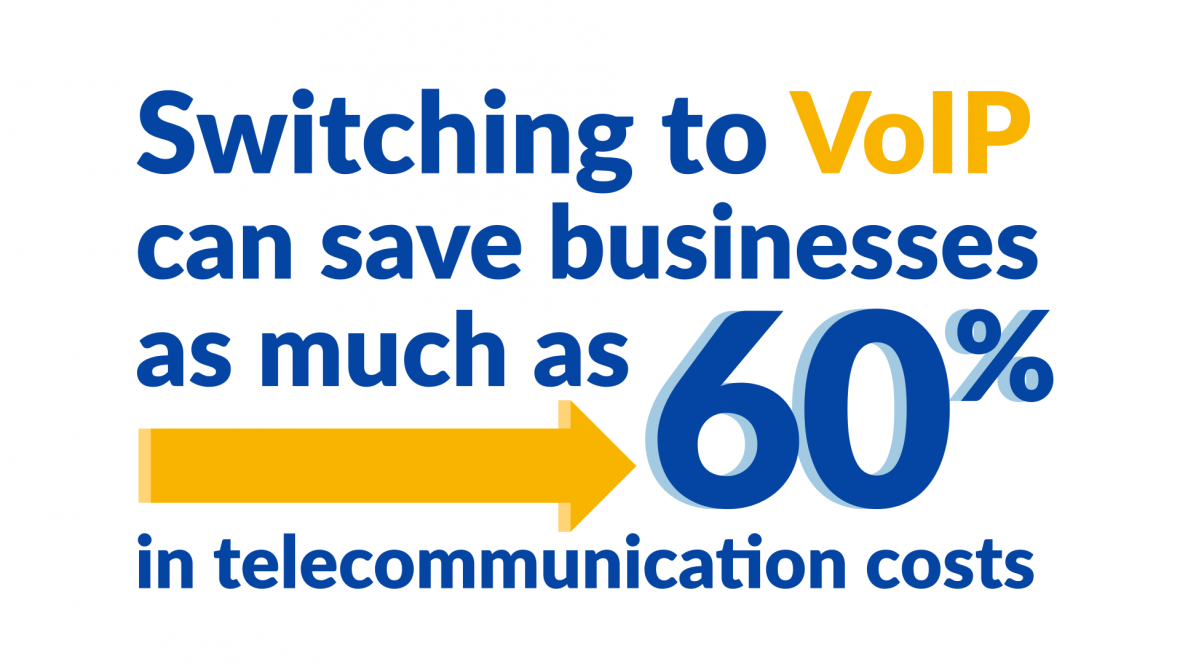 This pays dividends, especially if you are a small business and only have a handful of resources. You can start by using a designated PBX package that fits your needs and ask the cloud service provider to upscale it down the line.
What PBX Systems Can Do for Customers
From today's perspective, traditional phone communications seem unproductive and expensive. Businesses are mobile and customers are more demanding than ever before. Time thresholds for meeting customer requirements are much shorter.
If you don't respond in a jiffy, your customer will leave to look elsewhere for products or services.
Customers are no longer happy with speaking only over the phone. They like being serviced via chat–including instant messaging and video chats. Simply said, customers expect to have multiple ways to reach out to a company.
Can you remember a situation when you spoke to a customer service representative who recorded your name? If you had to call the same company and do it all over again, you likely didn't feel heard and came away frustrated. Conversely, if the second call was solved quickly because the company had all your details on record, you felt valued and appreciated.  
Keeping note of and promptly responding to customer issues creates business trust, a commodity with an immeasurable price tag in terms of building long-term relationships.
PBX Phones and Unified Communications
VoIP telephony can be combined with alternative business communications channels. If you want to think long-term, it's worth remembering that IP-based telephony can be integrated within the existing system of email and chat services, letting you turn your computer into a phone from the web-browser. How you pull off this exchange of information in your phone network depends on the type of PBX technology you go for.
A PBX system that is a part of a comprehensive solution for unified communications (UC) brings together all aspects of business contacts. At the same time, it helps managers run the office stress-free and customers feel special.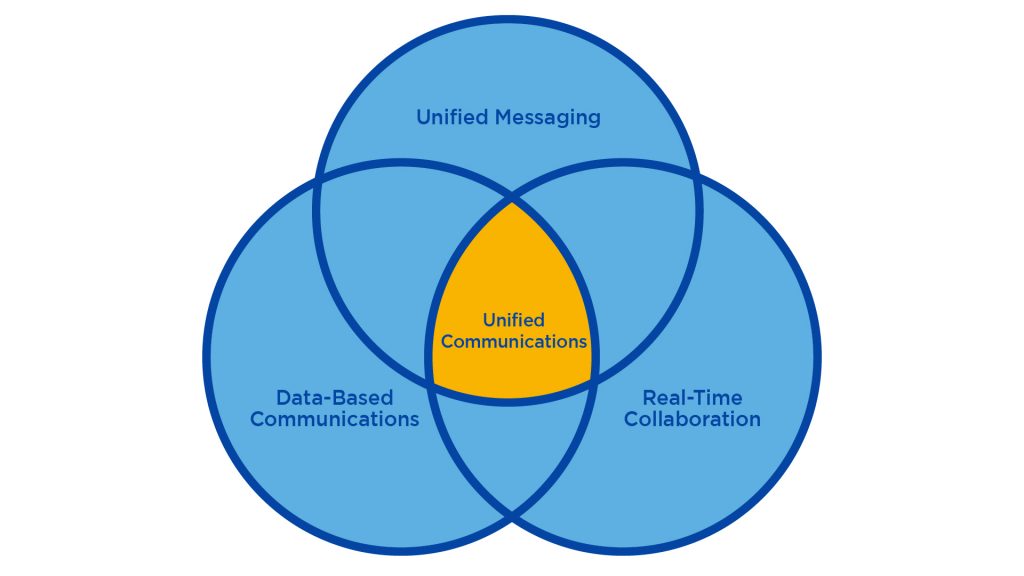 Succeed in keeping a loyal customer on board, and you have raised his or her value tenfold.
Different Types of PBX
Modern technologies enable the utilization of PBX networks on-site or off-site. Depending on your preferred choice, you can gain some and lose some. What works for you may not work for someone else.
You are not missing out on alternatives, though. PBX systems are available in variations to help you keep some of the control on your side and delegate the burden of support and maintenance to a private branch exchange service provider.
In this sense, a private branch network can be both 'private' and 'public' (or serviced). This lets you decide just how much of your phone remain under your control and what goes away.  
Analog PBX Phone System
| | |
| --- | --- |
| Advantages | Disadvantages |
| Ideal for businesses with limited growth potential | High upfront costs |
| Compatible with any basic phone | Physical space needed for PBX |
| 911 calls are traceable | Ongoing maintenance costs |
| | High scalability costs |
| | Limited features |
| | Limited unified communications capabilities |
The way an analog PBX system works is no secret. It works by a physical connection to the POTS (Plain Old Telephone Service) lines or analog landlines.
If the sight of a telephone pole with birds on a wire comes to mind, you are right. Invented long ago, before the Internet era, analog lines used to be the basis of transcontinental connectivity.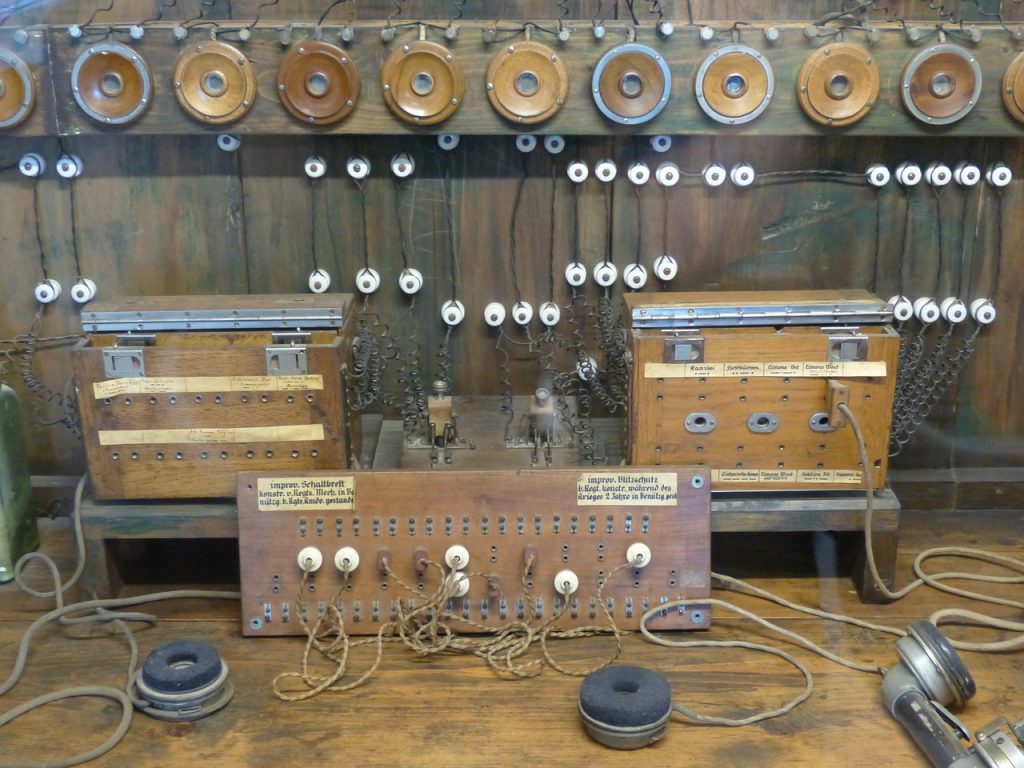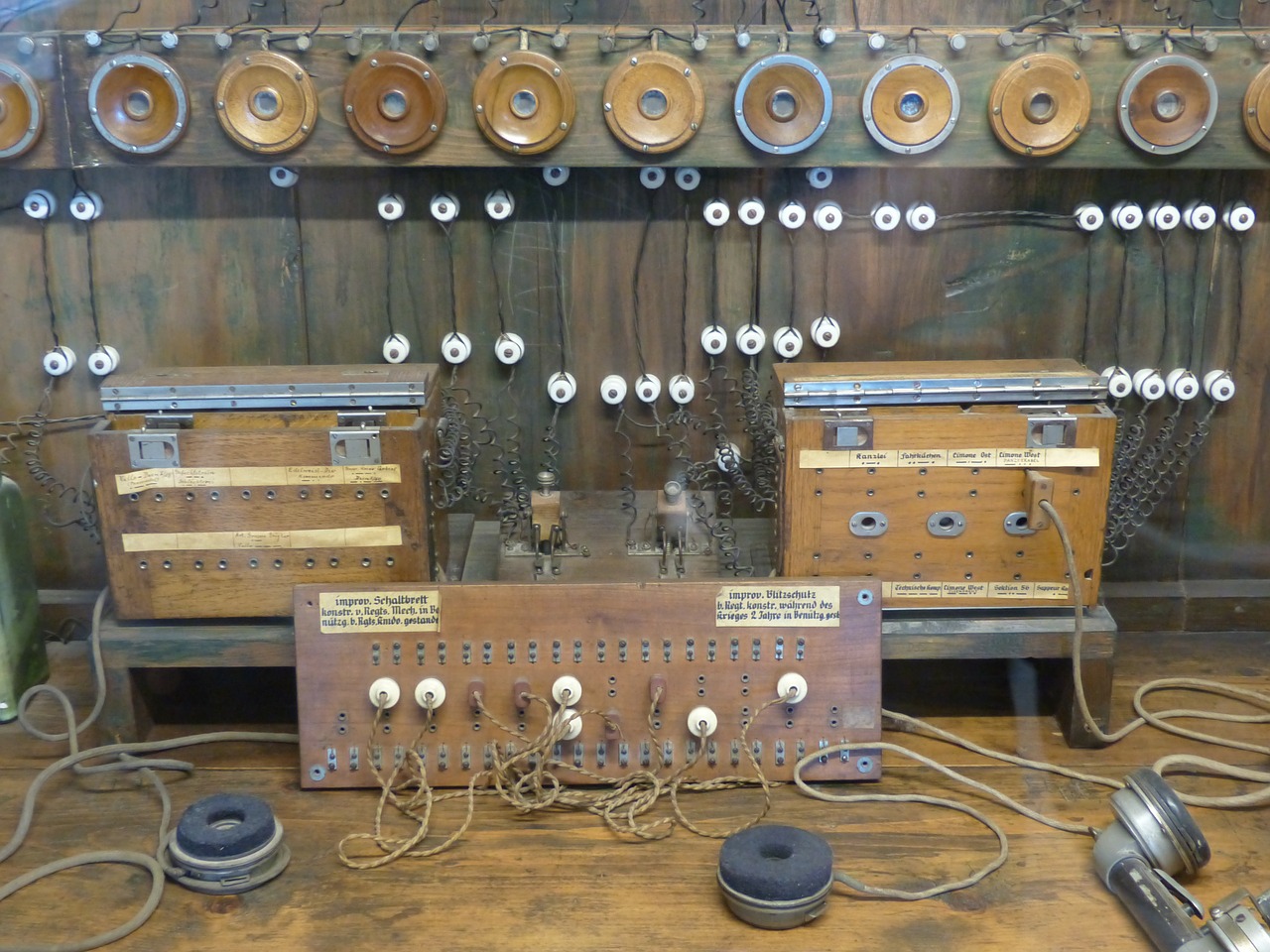 Analog PBX connects externally to the public telephone network with wiring, as well as internally by extending the calls in the same way through the office PBX equipment. Users must invest in PBX machines and manage the hardware on site. Replacements and updates are bulky and require expert trained staff to handle the transfer.
The physical limitations of analog lines is no different than any other pre-digital or pre-IP equipment.
For example, can you remember a time when you had to wait for days or weeks to have a technical crew solve some installation or upgrade issue? The business gets stuck, and you lose on precious business hours.
In today's digital business world, analog (also called standard or legacy) PBX phone service faces a number of disadvantages compared to its digital counterpart:
Viability only for large capital expenditure budgets.

Lack of sophisticated features for call recording and call management.

Costly upgrades and configurations.

Physical limitations of scalability to more lines.

Increased costs for expert support and maintenance technicians.

Inability to connect remote locations to the same architecture.
Let us compare two types of managers to see who is more likely to be in favor of analog PBX and who is more likely to opt-in for a VoIP phone system.
Example #1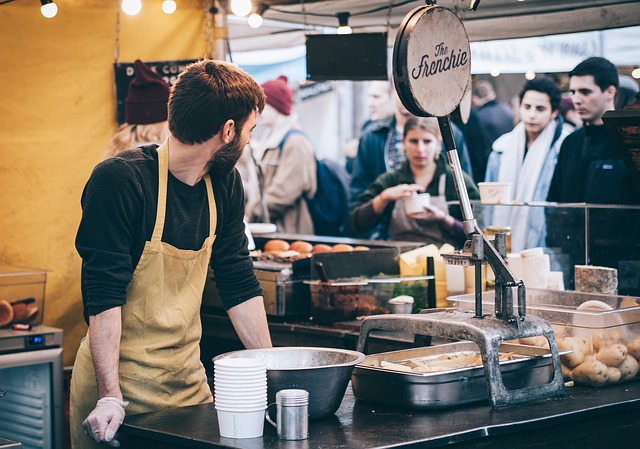 Jack owns a family-based cake shop chain in his local county. He takes pride in tradition and has made a trademark of classic service delivery. He doesn't plan to take it across the country and is quite happy with the scope of his business as it is. His cakes and pastries are a local treat, delivered super fresh, and known for the fact that they are always on time.
Even if Jack doesn't deny that he could use the benefits of modern communications, his business is working on the word-of-mouth principle, and speedy delivery is not a priority.
Although he works in several locations, the cumbersome process for setting up on-site PBX does not justify its use.
Since he has built the core of his business values on good neighborly relationships, he is fine with using analog PBX only in his main shop location, leaving other locations to sort out their own phone solutions.    
Example #2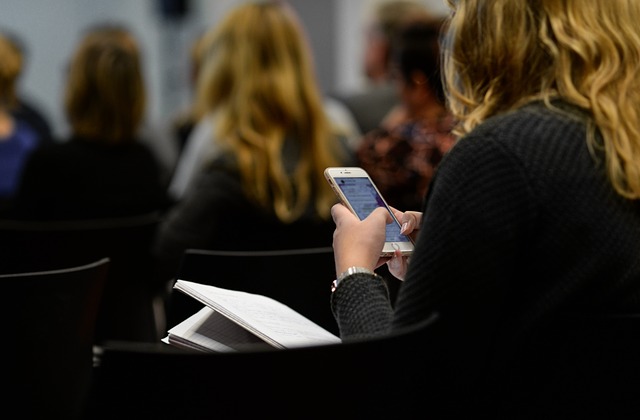 Emily is a start-up owner with a fabulous app idea. She just received funding and is both eager to get her project going and prove accountability to her investors. What she needs is tech talent and a way to find that with as little spending as possible. Working locally may hold her back.
Breaking out of the local community seems like a great idea – but she needs to sort out all communication pitfalls. Moreover, she knows that her line of business is tech-savvy and the sheer amount of advanced technical work required will ask for interoperable communication channels.
Emily expectedly goes for a VoIP-based cloud service, as she likes having access to all her contacts via her desktop and will be able to use additional application benefits.
Summary
To summarize, if you like only to hold, mute, redial, or speed dial your calls, you'll likely be pleased with an analog phone solution.
If you like to integrate multiple applications, install a CRM software, use music and recorded messages across the globe, or connect voicemail with email and SMS, then you may be ready to get a hybrid or a hosted PBX system.
On-Premise PBX Phones
| | |
| --- | --- |
| Advantages | Disadvantages |
| Advanced call features | High upfront costs |
| Fully customizable | Requires IP phones or adapters |
| Unified communications capabilities | Ongoing maintenance costs |
| Low monthly costs | Physical space needed for PBX |
| 911 calls can be traceable | High scalability costs |
| | May require IP phones or adapters |
Cutting a clear line between what is an on-premise PBX and what is a hosted PBX is not always that simple, as providers have different components and criteria to make the difference. On-premise or on-site private branch exchange services are somewhere in between in terms of responsibility and ownership of hardware and software. Specific models are called hybrid as they combine the functionality of both technologies.
Do the Math
To use on-site PBX, you must purchase your PBX equipment and set up your local physical phone network.
Calculate the costs for servers, adapters, routers, and interface cards together with the costs for desktop IP phones, computers, tablets and smartphones to get an idea of the overall price of this undertaking.
Do not forget to consider maintenance costs. It is a common mistake to overlook this detail.
Do you have someone on your team who can tackle the installation? You may need to add an extra budget line for a person skilled to complete this step.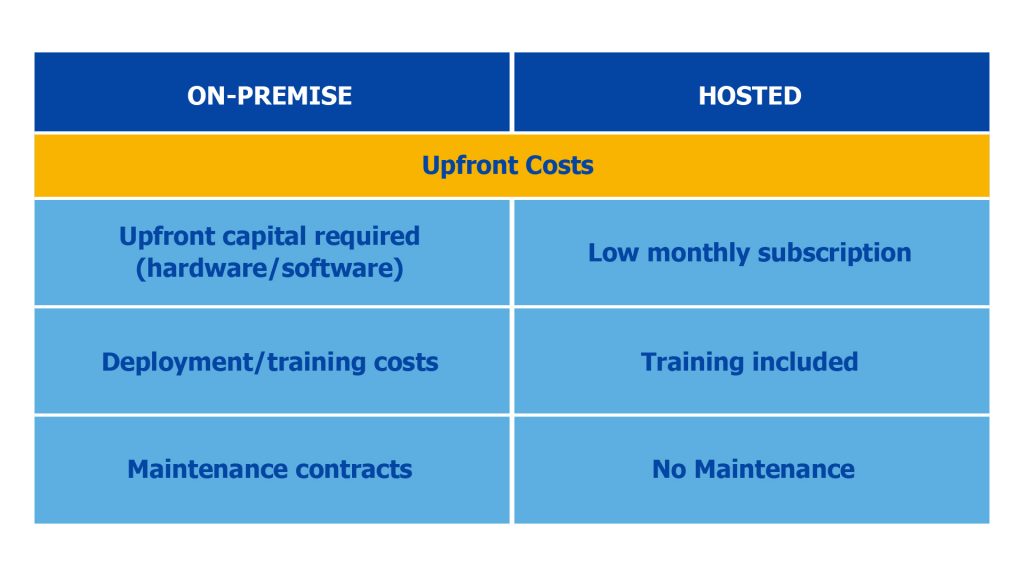 The amazing benefit of an on-premise setup is the ability to configure VoIP connections and analog lines on your own schedule. It's best to fit individual needs. Needless to say, it costs more to install scalable hybrid options such as this one that takes your business communications a step forward.
If you want to use all benefits of connections to PSTN and IP, and deploy SIP trunking to cut costs and have a backup Internet exchange, you must be prepared to make generous investments.
Expanded features for SIP or PRI lines, equipment and a local support team, come with triple cost considerations:
Higher costs to set the system up and run at the start.

Slower return on investment when compared to hosted PBX.

Expert IT expenses for on-site work.
Many consider analog lines to be more reliable and sustainable. Internet connections are often known as cringe-worthy communication tools. A deal can suffer due to the poor connection. Having all those variants in place with an on-site PBX in the office can make you feel more secure. However, don't forget modern customer preferences for multi-channel customer support. The good old phone line is not good enough anymore. If you want to keep conventional phone services, you are losing out on social media, web chat and email customer support.
If you own a small office, you may not have the room for a data center. When you want to remain mobile and flexible, you need to consider cloud alternatives that can travel with you anywhere, such as hosted PBX services. Taking all your communications into the cloud is an excellent and economical option, ideal for fast adjustments.
Hosted PBX
| | |
| --- | --- |
| Advantages | Disadvantages |
| Advanced call features | Requires a strong internet connection |
| Moderately customizable | Requires IP phones or adapters |
| Unified communications capabilities | 911 calls are untraceable |
| Low upfront costs | |
| Low monthly costs | |
| No maintenance costs | |
| No physical space needed for PBX | |
| Low scalability costs | |
Hosted PBX providers offer the least nuisance in terms of physical effort on your part. They also have the simplest deployment infrastructure. You will use your business LAN network as the main connection point between internal PBX equipment and the PSTN via the VoIP provider. This is the number one factor that makes hosted PBX so simple. All you need to deploy the model is a good web connection.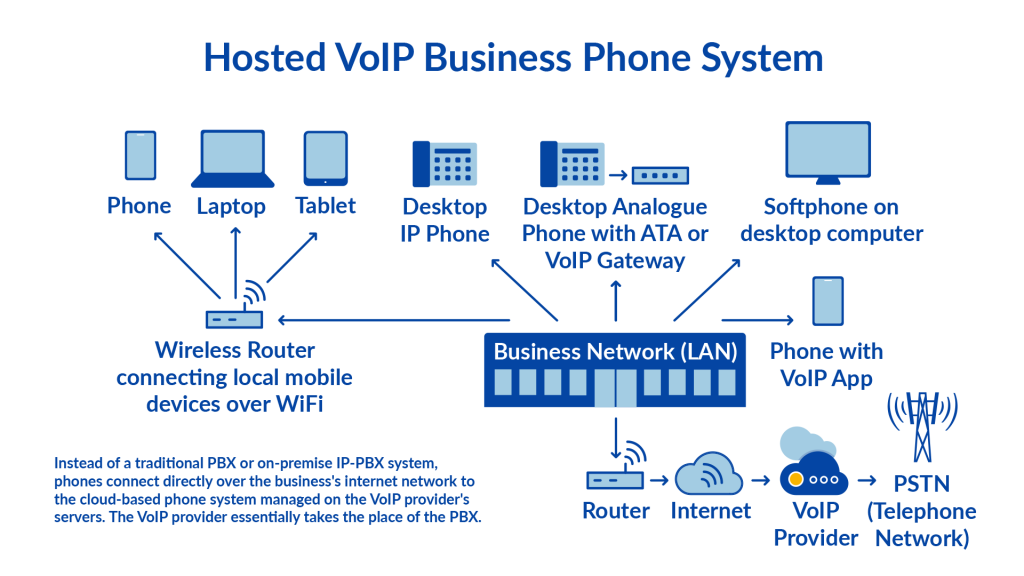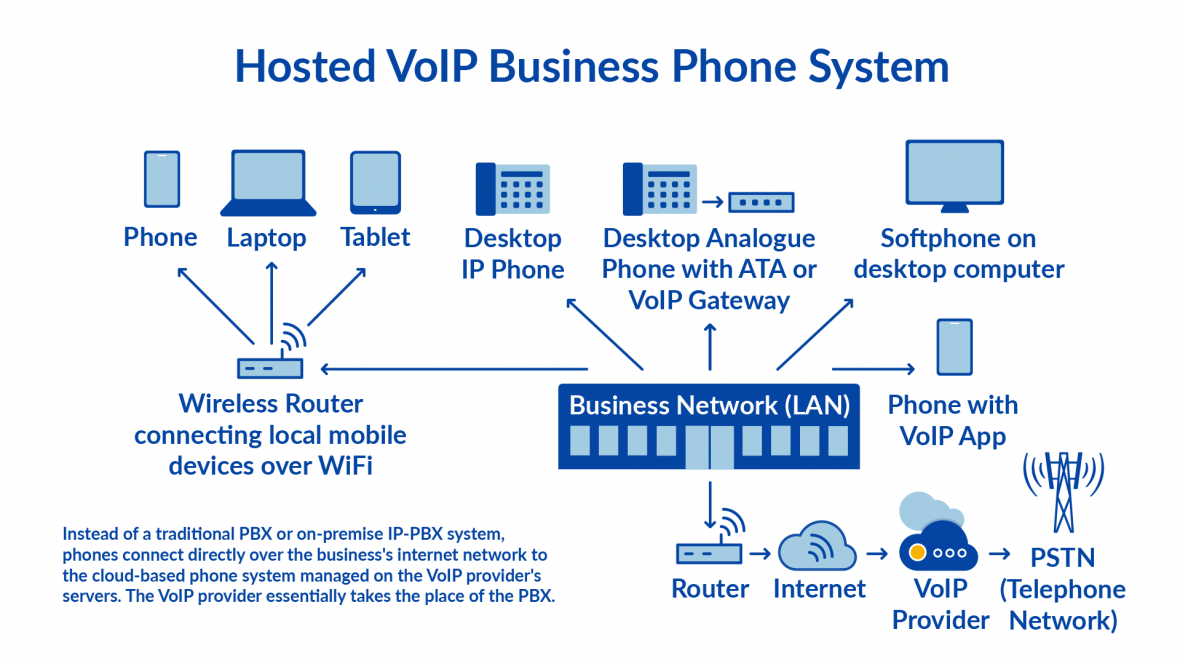 Internal costs come down to desktop IP phones since you own most of the other computer equipment anyway. IP phones work by the simple 'plug-unplug' principle with a broadband connection.
You can move them around the office and reprogram them yourself. You don't need any special training to do so; the average computer consumer can follow simple instructions provided by the cloud provider and tailor the settings to personal needs.
While you are considering hosted PBX, it is good to talk to your PBX service provider and discuss the details. Certain functionalities may not be available in all packages. Your contact will be usually able to tell you what comes under the flat-rate fee.
Often, there is more than one hosted PBX setup plan. Some include call center or video conferencing options. Others limit the services to call forwarding, auto-attendant, and voicemail.
Small businesses don't need complex PBX architectures and integrations; they are the ones to benefit the most from virtual PBX packages. A virtual PBX subscription is a cost-friendly variant that doesn't require much effort on behalf of the client.
Here is what you'll be in charge of if you subscribe to a hosted PBX plan:
Complete the network qualification process

Pay for required chosen upgrades

Program and configure IP-PBX features

Manage on-site and remote phone and other devices
Here is what your cloud provider will be in charge of when you subscribe to a hosted PBX plan:
Install new features

Service patches and upgrades

Support and maintenance of hardware
As with most SaaS (Software-as-a-Service) solutions, hosted PBX providers take care of the robust software and hardware upgrades for the equipment, and are responsible for the cloud service effectiveness. As a business owner, you won't need to complete serious nip-and-tuck for your system, but simply execute service cosmetics.
Hosted PBX services include lower setup and installation costs. Added features and scalability options are compatible with modern business communications as a symbol of business integrity and authority.
In this respect, analog lines fail to meet customer needs, even if you take into account other factors. When you are ready to serve a customer in more than one way, you prove that you can adapt to changing business circumstances.
Conclusion
Plan, think, and ask questions before you go ahead with your PBX phone system. No one knows your business better than you do.
Do you want to exercise more control, own the equipment and stay local? Are flexibility and mobility your priority? How much of your IT staff can you spare? Confusion and question marks can be clarified in a simple and short chat with an expert PBX provider.
See what customer's say about Nextiva or get in touch here to learn more about our PBX and business phone service offerings.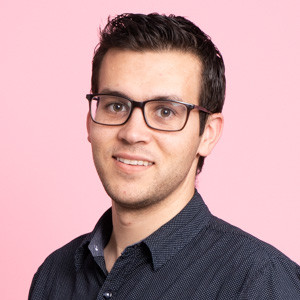 Cameron Johnson is a market segment leader at Nextiva. Along with his articles on Nextiva's blog, Cameron has written for a variety of publications including Inc. and Business.com. Cameron was recently recognized as Utah's Marketer of the Year.