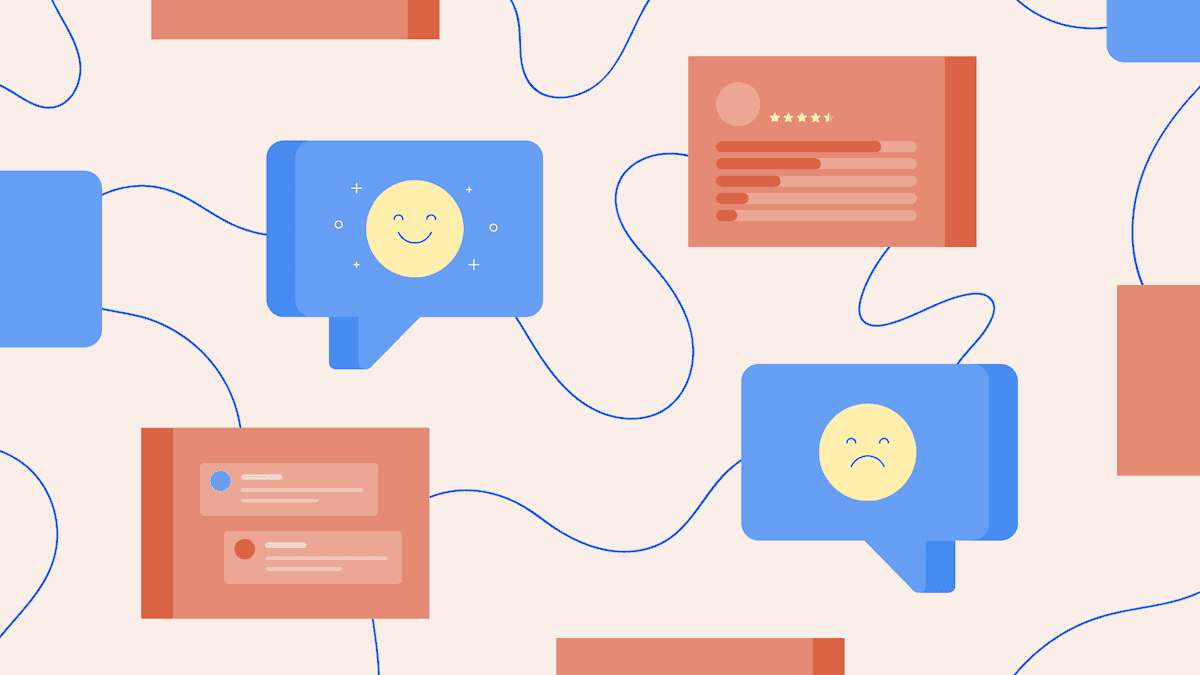 When it's time to move to a cloud contact center, where do you begin? For many, it means researching various hardware options and feeling overwhelmed. There's a better, faster way to deploy a call center.
Contact Center as a Service (CCaaS) is an alternative to an on-premises call center. It packages an entire communication solution focused on scalable customer experience. Businesses use CCaaS software solutions to launch a contact center without any hardware.
A CCaaS solution streamlines every customer touchpoint into a single platform. These interactions include phone calls, live chat, email, support tickets, and text messages.
In this guide, you'll get a closer look at why companies are moving their contact centers to the cloud. Plus, you'll learn about the key differences between UCaaS, CCaaS, and CPaaS.
What is Contact Center as a Service (CCaaS)?
CCaaS is short for Contact Center as a Service. It's a cloud-based method for customer communication suitable for businesses of all sizes. It consolidates several tools to interact with your customers.
Cloud-based contact centers let you customize every aspect of the customer experience. Some notable features found in CCaaS offerings include:
Call queueing to increase agent productivity and customer satisfaction.
Interactive Voice Response (IVR) for routing calls
Call recording to listen to calls between agents and customers.
Call analytics to uncover trends and aid in workforce planning.
There are a couple of reasons why companies upgrade their call center technology to a contact center as a service.

A contact center adds omnichannel capabilities to customer support teams. Agents can view the full context about customers, regardless of their contact method. These contact methods include inbound phone calls, text messages, email, and social media.
Deploying an omnichannel contact center in a matter of days — not months — is quite attractive to most businesses. Since it's in the cloud, there aren't any upfront costs.
Gartner forecasts contact center revenues will reach $15.4 billion by 2024, reflecting the race to the cloud. The research firm also expects on-premises call center infrastructure will decline.
Benefits of Contact Center as a Service
There are many reasons why companies adopt cloud-based contact center technology. Let's take a closer look at the top benefits of CCaaS.
1) Deliver a better omnichannel customer experience.
Customers want brands to support them using the channel of their choice when seeking help. The last thing they want to see when they send a message on social media is to submit their request on a contact page.
CCaaS platforms let you help customers regardless of their mode of communication. No matter if they arrive via phone, email, or social media, you're covered. The customer service team shares a single customer view rather than unattended messages on Facebook.
In the age of self-service, a contact center is an excellent way to stand out and provide a human touch to your brand.
2) Centralize every customer interaction in one place.
Housing customer data in one data center rather than separate tools offers a significant advantage. Contact centers surface actionable insights to boost customer satisfaction and reduce call times.
Agents can view real-time customer sentiment, account value, and the nature of a request. And since every customer interaction is tracked, there's no uncertainty when providing help.
Esteban Kolsky, a customer service leader, noted companies can reduce churn by 67% if they resolve issues within one interaction. With real-time data at agents' fingertips, you'll render a better customer experience.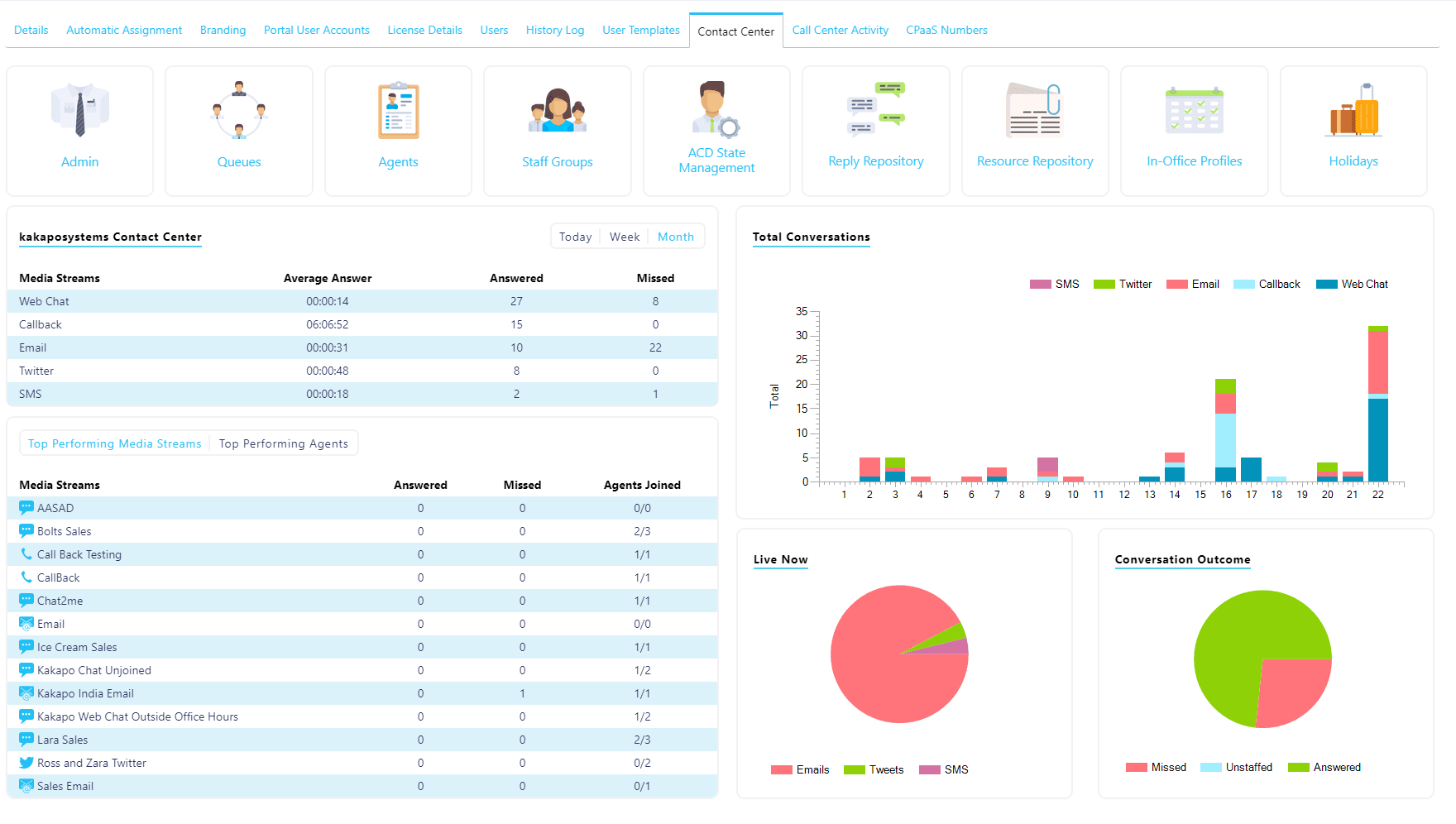 Related: 33 Must-Have Call Center Phone System Features
3) Lower costs and increase employee productivity.
CCaaS isn't as expensive as you might expect. Pricing falls between $50 and $100 per user every month. This pricing is less than on-premises call center infrastructure, which surpasses six figures. Plus, there are licensing and maintenance costs.
A cloud-based contact center doesn't have proprietary hardware that depreciates over time. It's also free from commercial real estate, specialized IT staff, or service contracts.
Don't forget that CCaaS offers phone capabilities alongside email, text, and social media. Employees in support, sales, and service teams can provide a superior customer experience at scale.
The simple monthly pricing of CCaaS keeps costs down and scales with your team.
4) Increase scalability and flatten downtime.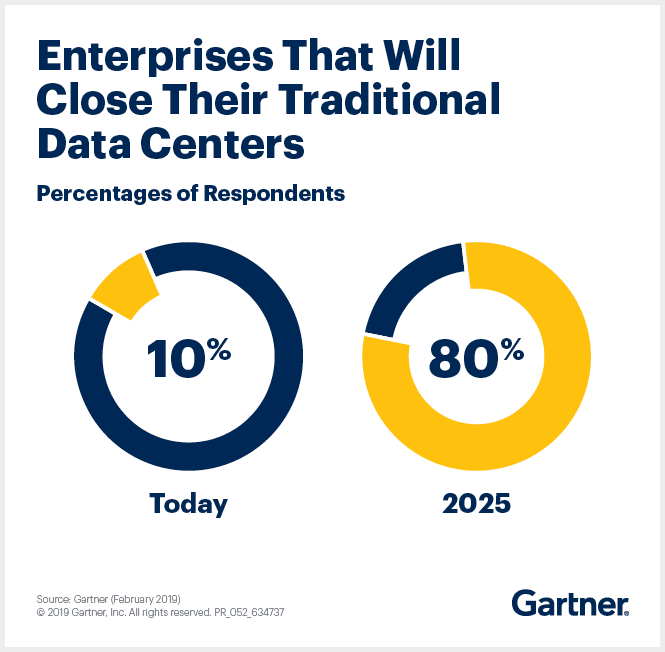 If you only have ten customer support agents today, you don't need to buy 100 seats. The beauty of CCaaS is you can add capacity and functionality whenever you want.
You can put a price on reliability. Downtime is expensive when clients can't reach your support team, and salespeople can't close sales. Office moves, severe weather, and equipment failures threaten even your best planning.
Cloud-based telephony boasts an uptime of 99.999%, which is enterprise-grade reliability.
As a contact center provider, Nextiva has you covered. Its network has eight data centers throughout North America. No matter what happens, your team stays operational. In the event of a loss of connectivity, CCaaS technology directs requests to any destination you want, such as cell phones.
IT administrators can skip the hassle of standing up a data center and focus on initiatives. Company leaders enjoy the freedom to manage their customer support software from an online dashboard.
Gartner predicts four out of five enterprises will shut down their traditional data centers by 2025.

5) Stay informed with end-to-end business analytics.
Streamlining communication channels through a cloud contact center lets you better track your KPIs. Tracking all contact channels helps you make informed decisions, faster.
On top of that, you can analyze how many interactions it takes to solve customer issues. This way, you can find any gaps in your support process and optimize them.
The newest CCaaS platforms leverage artificial intelligence to deliver automated customer service.
Differences between call centers and contact centers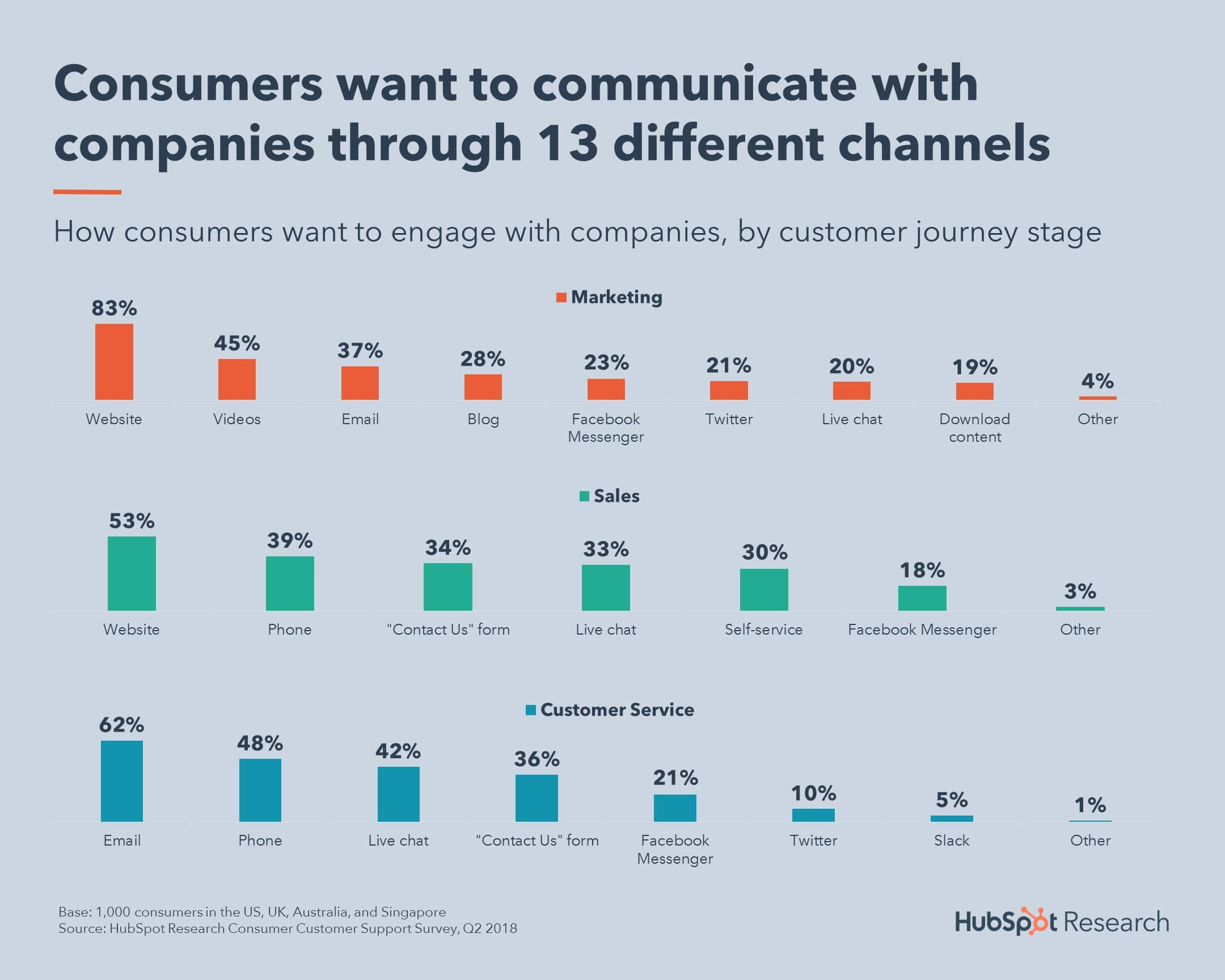 Contact centers and call centers serve customers using two distinct customer support technologies. There are some fundamental differences you should know.
A call center handles voice calls only. It's ideal for outbound and inbound calls such as sales, customer support, and even the IT helpdesk.
A contact center functions over the phone, email, text message, and social media. Think of it as a call center with a lot more capabilities. Today's customers no longer funnel through one channel to reach a business.
A study by HubSpot uncovered consumers use 13 separate channels to reach a business. Additionally, the speed of answering their questions predicted customer loyalty and satisfaction.

Companies that primarily serve customers over the phone should look to VoIP call center software. Contact centers are ideal for organizations with several ways to reach them.
Related: What is a Contact Center? The what, how, and why
How to deploy CCaaS
It's easier to set up a contact center solution in the cloud than traditional telecom options.
It uses Voice over Internet Protocol (VoIP) to place and receive calls over the internet. All you need to deploy CCaaS is an internet connection, workstations, and headsets.
The CCaaS provider manages the rest of the contact center infrastructure. You would then adjust your company's IVR, automatic call distribution (ACD), and workflow automation in an online portal.
To begin responding to support requests, team members sign into the contact center software. Supervisors can always watch call queues and team availability, so everything runs smoothly.
There are a handful of areas to think about when moving to a CCaaS environment:
Understanding your customer contact channels
Transferring phone numbers from another provider
Assigning user permissions, ticket handling, and call queues
Planning out the ideal call flow for incoming calls and tickets
You don't have to deploy your call center by yourself. Nextiva offers professional onboarding, so you can plan everything out and launch on time.
Related: The Pros & Cons of Cloud vs. On-Premises PBX Systems
CCaaS vs. UCaaS
While CCaaS sounds like Unified Communications as a Service (UCaaS), they are used to achieve different goals.
UCaaS is a one-stop solution that brings every business communication tool together. Besides commercial phone service, it offers extensive collaboration and multimedia features for users.
CCaaS is a call center platform geared for customer service and sales teams with a steady volume of inbound requests. Unlike call centers, it handles requests across many communications channels.
Let's look at their similarities and differences.
Similarities
Both UCaaS and CCaaS are communication tools that companies use to support customers. But there are a few more similarities:
Subscription-based – Pay monthly or yearly to access the cloud communication software.
Cloud communications – You don't need on-premises telephony equipment. Everything works over your internet connection.
Flexible and scalable – Access rich features and add or adjust them as your business needs change.
Beyond these, both VoIP technologies include specialized features for different use cases.
Differences
There are two main differences between CCaaS and UCaaS:
Type of business communication – CCaaS is best for scalable external communication, such as sales and customer service. UCaaS is the ideal solution to meet the needs of many different roles and departments.
Features and flexibility – UCaaS tends to offer a broader range of collaboration and conferencing features. CCaaS handles high-volume customer requests with ticketing and call routing, analytics, and automation.
CCaaS enables customer-facing teams to scale their external communication. UCaaS brings all communication methods together across the organization and makes it seamless.
It all comes down to your goals. If you want to equip your team with business communication tools, look to UCaaS. When you need to provide your sales or customer support team with call center functionality, look to CCaaS.
But have you heard about CPaaS?
CPaaS vs. CCaaS vs. UCaaS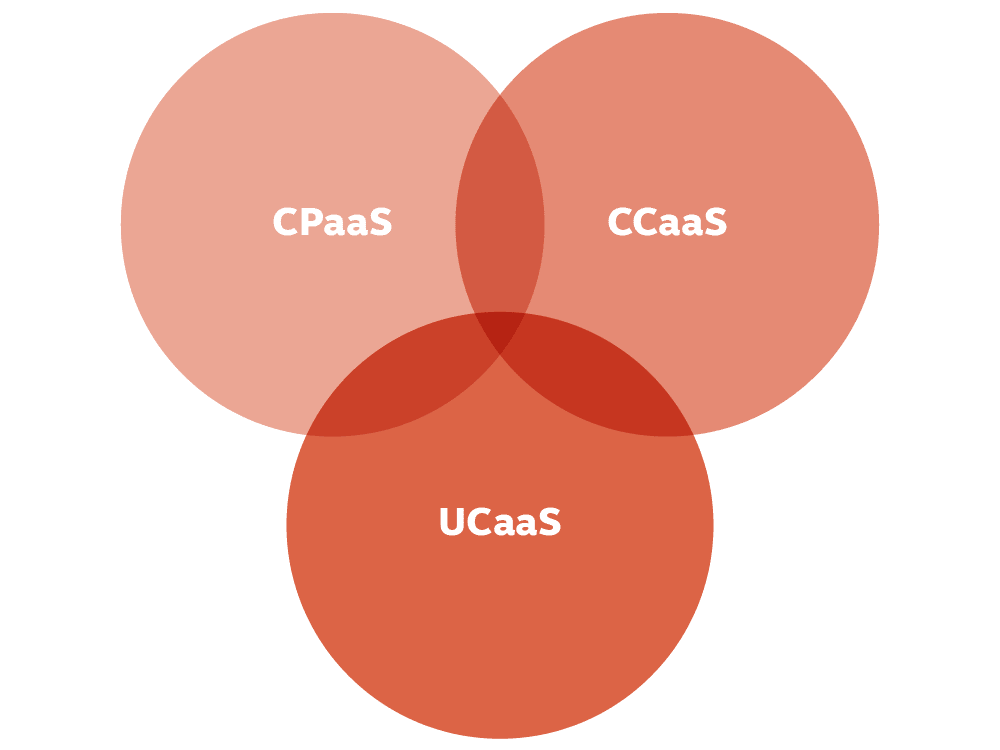 Communications Platform as a Service (CPaaS) lets developers build voice and messaging into their apps. It provides various voice, and text messaging features using Application Programming Interfaces (APIs).
To use CPaaS, software engineers will need to be familiar with using APIs. These apps make a series of real-time requests between clients and servers.
If you're building the next Uber Eats or WhatsApp, CPaaS is for you. Otherwise, you're most likely in the market for UCaaS or CCaaS.
New E-Book: Connect UCaaS and CCaaS Together to Solve Customer Needs
Tips for choosing the best CCaaS platform
Selecting the right Contact Center as a Service platform ensures employees can satisfy customers no matter how they reach you.
A virtual phone system is a better fit for most companies because it offers the most flexibility. If your customer interactions aren't all that repetitive, then it's perfect for you.
A contact center is ideal if you have consistent customer requests, orders, or helpdesk tickets. It contours itself around your unique company needs and does so at scale. Plus, you can merge voice, email, text, and social media in one omnichannel solution.
As you explore your options, here are some questions think about:
What are your priorities? It's easy to get excited about all the features and perks of a new communication platform. Determine if you want a universal solution for everyone (UCaaS) or a solution tailored to a sales or customer service department (CCaaS).
How easy is it to add users? You might start with 20 agents today, but you'll be at 60 by the end of the year. Understanding how to add and manage users can be a big timesaver.
Do you need any app integrations? Knowing which integrations you need is tricky since UCaaS replaces existing business apps. Check to see if your platform offers a built-in email or CRM integration.
What support options are available to you? Most contact center providers charge extra for live support and onboarding. Get to know how to get in touch and if it's 24/7 support or if it's limited.
What resources will you need? Not all UCaaS or CCaaS solutions are simple to use, so take the time to see how easy it is to manage. Anyone without extensive IT experience can set up and enjoy Nextiva.
Which features do you need? Think about what obligations your company has today and in the future. For instance, HIPAA or PCI, or other recordkeeping requirements. Compile a list of features like call recording, interactive voice response, analytics, audio conferencing, and video meetings.
Related: 12 Steps To Move Your Phone System to the Cloud [Free Checklist]
With these questions, you'll be ready to select your next communications provider.
To recap: if you want to equip your sales and support teams, CCaaS is the perfect, scalable solution. For almost every other department, UCaaS is a wise choice. You get the most complete communication features that most employees need.
Find the solution that lets you work efficiently and provide a better customer experience. With the right business phone system, you don't need to settle for one or the other.