Unified Communications as a Service (UCaaS) has become the preferred business communications solution. Does it live up to the hype? Keep reading and you will learn everything you need to know about UCaaS.
UCaaS combines the best of an office phone system and other real-time messaging apps and delivers them in an intuitive way.
In this expanded guide, we cover everything UCaaS. You'll get to know the top features, how UCaaS works, and why it's better than standard phone service. Plus, you get a checklist for selecting the right UCaaS provider.
Let's get started!
What is UCaaS?
UCaaS is short for Unified Communications as a Service. It blends internet-based phone and messaging into a full-featured communications platform. Companies adopt UCaaS to provide staff with collaboration tools to work anywhere. UCaaS solutions function across a user's computer, desk phone, and smartphone.
Let's break it down even further.
Unified Communications (UC) integrates many communications such as phone, chat, and video conferencing. It enhances productivity and provides ways to interact across different communication channels.
"As a Service" (aaS) is a delivery model for cloud service and software. Unlike Software as a Service (SaaS), UCaaS is exclusive to communication tools and APIs.
An obvious reason why companies adopt UCaaS is to let their employees work anywhere. But there's more to it than that.
The problem UCaaS solves is the uncertainty from many separate, disparate communication apps. UCaaS brings VoIP, video conferencing, instant messaging, and collaboration tools together as one.
The on-premises PBX has run its course. The way we work has forever changed.
While UCaaS has its roots in VoIP, it does so much more.
UCaaS has proven itself as the most resilient enterprise communication service. Companies no longer have to run analog phone lines to every person to talk or work on projects. It also operates in the cloud, which withstands natural disasters.

Essential UCaaS functions
Voice: Phone service that includes call forwarding, call recording, and advanced call routing.
Video: One-to-one and multi-participant video conferencing for meetings with a personal touch. Guests can join via web conferencing.
Messaging: Internal team instant messaging that allows for individual and group-based real-time chat.
Collaboration – Tools that enhance workplace collaboration with scheduling, messaging, and project management.
Cloud-based – Hosted over the internet in a dedicated private cloud or secure data center.
For instance, changing the call routing of inbound calls takes only a few clicks. UCaaS simplifies otherwise technical telephony tasks. It's easy to see why Unified Communications has become the norm in the business world.
Are you ready for Unified Communications?
Take our free quiz and find out now →
Only a few UCaaS platforms, such as Nextiva, offer a built-in CRM, so employees can all share one view of the customer.
Keep reading to learn more about the must-have functionality UCaaS provides.
UCaaS vs. CPaaS
Along your journey to understanding UCaaS, you'll likely come across CPaaS.
Short for Communications Platform as a Service, CPaaS is intended for developers to provide voice and text functionality to an application. Developers would use CPaaS to include select messaging functions into their software using APIs.
UCaaS works differently. It provides a full-featured communications solution that requires no software development or substantial technical skill to operate.
If you're developing an app that connects calls or messages between users, then a CPaaS is worthwhile. For everyone else, UCaaS consists of an all-in-one platform that you can begin using right away.
How does UCaaS work?

Unified Communications as a Service streamlines communication solutions across the enterprise. UCaaS provides real-time video conferencing, chat, SMS, and even contact center capabilities.
Since UCaaS works over the internet, you don't need any extra VoIP hardware to serve customers.
UCaaS providers are responsible for security, backend configuration, and telephony functions.
We can't talk about how UCaaS works without mentioning VoIP phone service.
VoIP (Voice over Internet Protocol) powers the core functionality of UCaaS voice. VoIP converts sound and transmits it into data packets to a cloud phone service provider. Phone numbers and voicemail notifications operate using the universal Session Initiation Protocol (SIP).

UCaaS harnesses the best of VoIP without complexity. Your entire team can place calls without a burdensome infrastructure. It's all handled by the provider. Employees today can work remotely with apps on their computers and mobile devices.
Creating your own UC platform can cost hundreds of thousands of dollars annually. It's not about the cost; it's about achieving true scalability. UCaaS data centers withstand severe weather, power outages, and surges in remote work.
Messaging, collaboration, and video apps tend to work similarly. UC solutions operate with practicality in mind.
In a nutshell, UCaaS surfaces innovations borne out of enterprise contact centers without the complexity or expenses.
Benefits of Unified Communications
The rationale for adopting Unified Communications is relatively straightforward.
We hear from company leaders and IT managers all the time. One thing they both lack is time. Here are the top six reasons why you should get away from your obsolete PBX and move to UCaaS.
1) Lower costs
UCaaS is less expensive and provides more value than your existing phone system. Businesses can save up to 65% when they switch to the cloud.
Businesses can save on service contracts, real estate, utilities, and premium add-ons. With business phone service, you pay a flat rate per user.
Your IT staff are tech wizards, but they hate maintaining old-school phone systems. These obsolete systems take a lot of time to configure and maintain. They'd prefer to help employees and scale your company for growth.
The flood of messaging and conferencing apps will eat away at your budget if you're not careful.
With UCaaS, you no longer need to pay extra for:
Audio conferencing services
Online meeting apps
SMS text message
Helpdesk ticketing
Internal file sharing
Team messaging software
On-premises telephones
Third-party softphone apps
UCaaS lowers communication costs without sacrificing productivity. You'll control your business communications and keep your costs in check.
2) Flexibility to work from home
Traditional phone systems can't provide employees the flexibility they need for work. Your remote team counts on you to provide a robust communications platform for them as well. Don't neglect them.
UCaaS enables employees to work from their homes without any special equipment. This advantage lets employees work without the limits of an on-premises phone system.
From a financial perspective, this can translate into lower operating costs. Recent studies have also shown that people who work from home tend to be more productive.
Functionality like phone service, instant messaging, video conferencing, and file sharing is essential. All you need is a high-speed internet connection. Almost every DSL or cable internet connection is fast enough.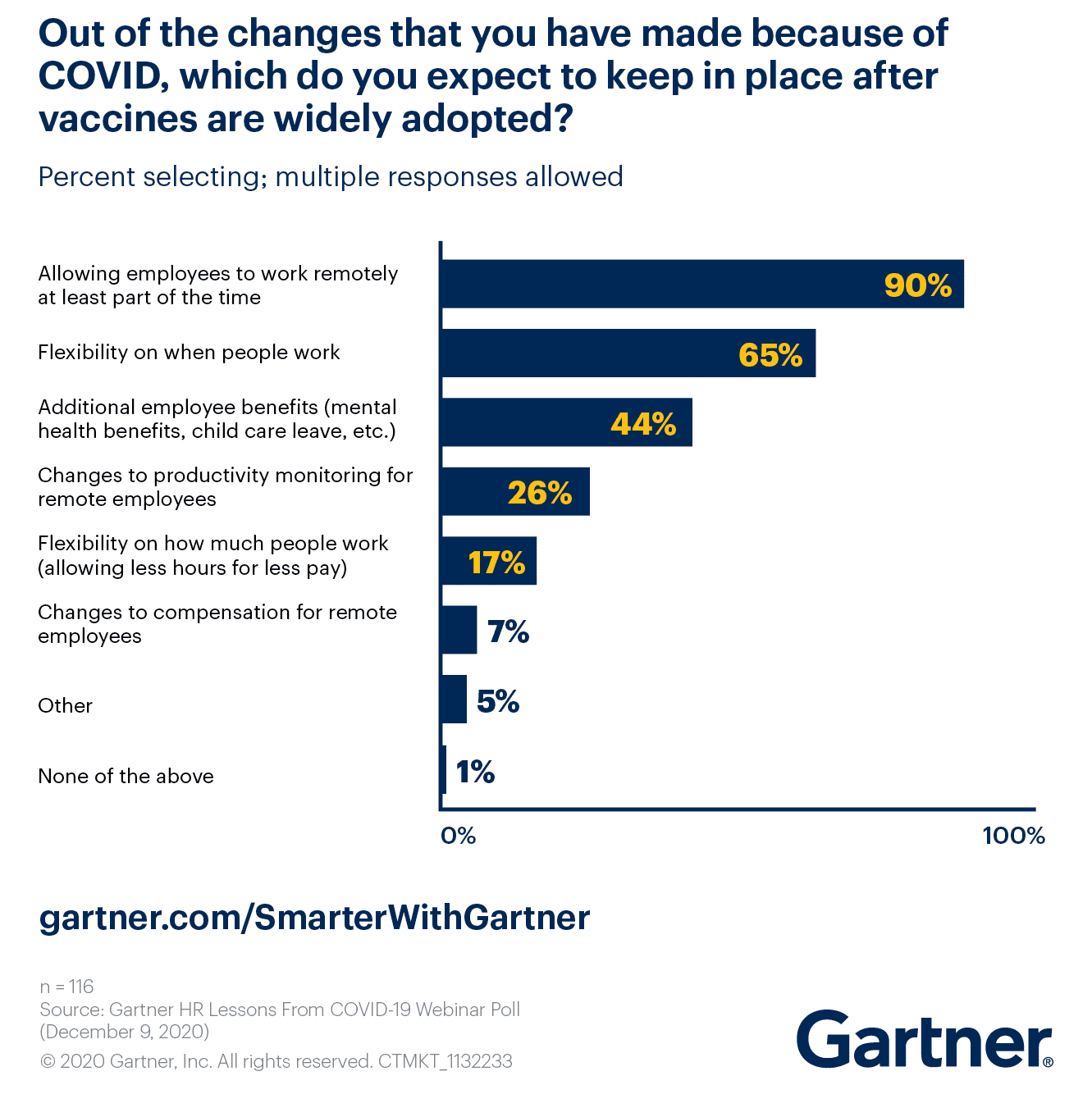 3) Streamline many communication tools
It's likely your company uses many tools to communicate. You might even have a fax machine that someone needs to do their job.
UCaaS consolidates separate communication channels into one. Unfortunately, this is a pipe dream for many businesses because they hit one roadblock and resort to using yet another standalone messaging app.
Your to-do list is a lot shorter with Nextiva. An entire suite of business communications apps can all be set up in less than an hour. IT professionals enjoy its centralized management.
That way, your team can stay connected, serve customers, and handle critical projects. And you'll trim your monthly expenses as well.
Related: 28 Must-Have UCaaS Features & Benefits
4) Secure communication solutions
As remote workers become more common, a concern emerges around endpoint security. Encrypted communication channels are essential to maintain the continuity of the business. The cost of a data compromise increases every year. You can't risk unauthorized parties eavesdropping on sensitive business communications.
It happens more than you think. Safeguarding customer data is why UCaaS adopts a defensive security strategy. From TLS/SRTP call encryption to detailed call logs, you can rest a little easier at night.
An added benefit of cloud-based service providers is greater accountability. You can monitor phone system usage in real time. VoIP's call recording functionality lets you listen to calls anytime you want securely.

5) Achieve scalability across the enterprise
It's not personal, but the last thing anyone wants to do is ask IT to get involved in a project. UC has proven itself as a technology fit for enterprises and small businesses alike.
Unified Communications as a Service helps companies of any size scale faster. How? With minimal tech resources, you can expand your workforce and keep them connected.
The only thing you need to consider is internet access. You won't need on-site servers, telephony equipment, or to install phone lines.
UCaaS works seamlessly across many locations. Say you have an office in Houston and another in Miami. Everyone can work as one team. In the era of remote work, you can add and manage your team wherever they work.
6) Build a better customer experience
With fully unified communications, you can finally create the optimal customer experience. Think about your own experiences. A bad customer experience often happens because of challenges between staff and technology.
UCaaS lets your touchpoints focus on customer satisfaction. You can reduce churn by surveying customers at key points along the customer journey.
According to Gartner, 80% of growing companies collect customer experience data using surveys. As a result, organizations can create more value and drive long-term business growth.
Your team can know more about every customer and lead throughout every interaction. Customers can receive the same great experience over the phone, via email, or even on social media. Some UCaaS providers offer CRM integration, but often through a third-party.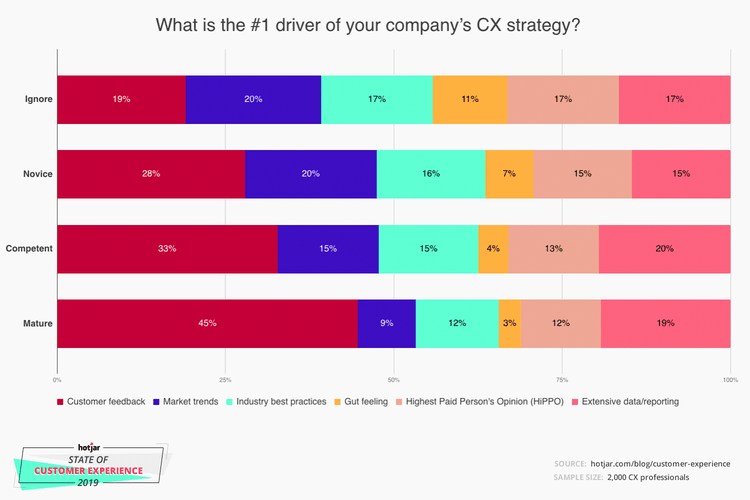 UCaaS pros and cons
There are some ups and downs that you should know when considering UCaaS. It can be a bit intimidating to think about replacing your phone system. This comparison will help you make the right choice.
UCaaS Advantages
UCaaS Disadvantages
Lower cost than an on-premises PBX
Superior employee mobility
Enhanced team collaboration
Greater reliability and scalability
Higher overall productivity
Consolidated tech stack
Depends on high-speed internet
Change management
Limited emergency calling
Unified Communications as a Service is here to stay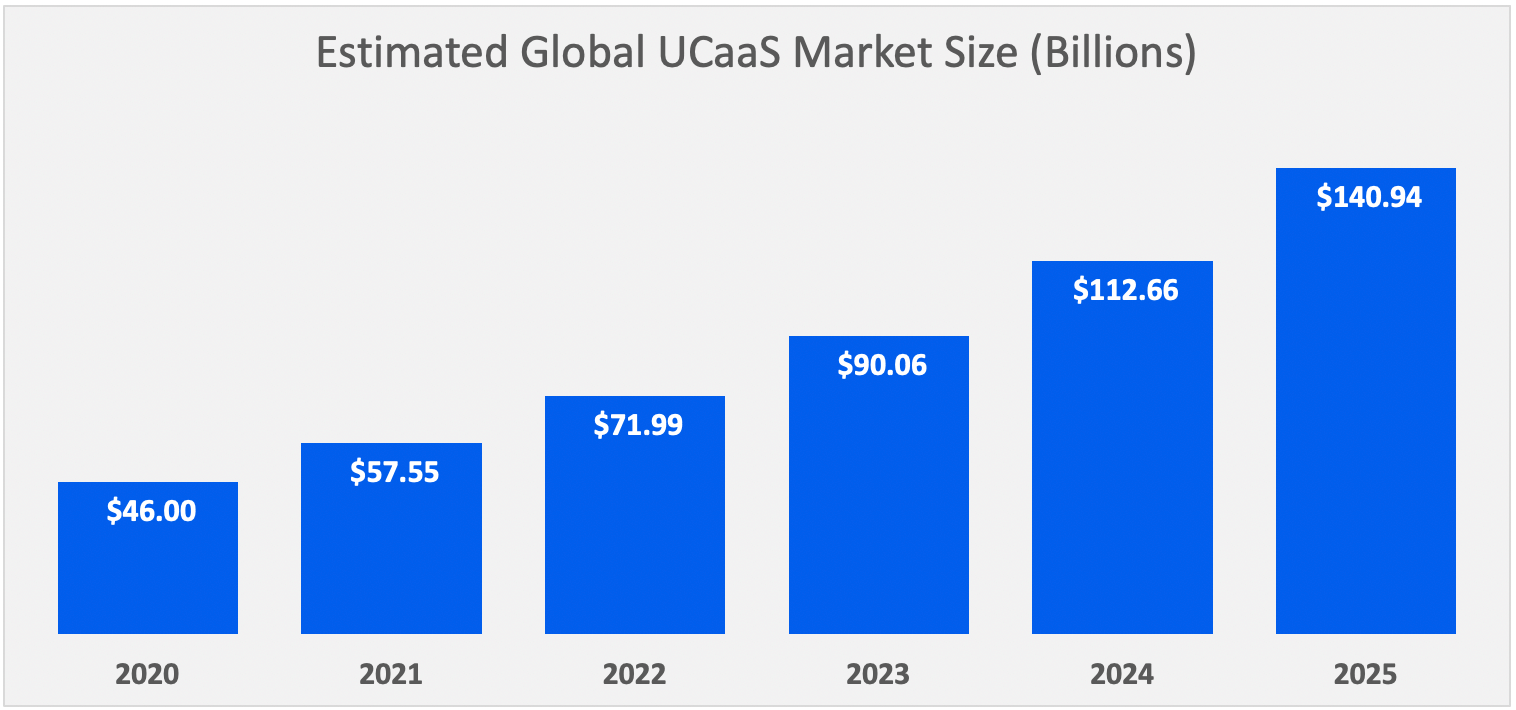 Throughout 2020, Unified Communications has experienced a surge among businesses amid the pandemic. The public health restrictions have exposed the weaknesses of legacy phone systems.
UCaaS isn't a short-lived innovation. (Microsoft Zune, anyone?)
Traditional PBX systems are too expensive to maintain. Worse yet, they lack essential functionality for working remotely. Analog phone lines have been on their way out over the last 20 years. COVID-19 merely accelerated it.
The unified communications market has grown at 25% CAGR. Some analysts expect the UCaaS market to surge past $100 billion by 2024, often at the downfall of on-premises phone systems.

Throughout the last year, employers experienced the benefits of UC. By arming staff with collaboration tools, they remain agile in an uncertain climate. And with fewer employees in the office, there are other cost savings along the way.
Employees also experienced the perks of UCaaS. Examples include chatting with their manager, video conferencing, or presenting via screen sharing. While this functionality was once rare, it's now the norm.
Neither of these experiences could happen using antiquated landlines.
UCaaS is much more than VoIP. It's the way that companies compete in the future.
Five best practices to move to UCaaS
We've learned several lessons after helping thousands of organizations move to UCaaS.
First, almost any company stands to benefit from UC. It's not only for enterprises. Small businesses and startups are well-poised to take advantage of unified communications.
Here are some helpful tips to ensure a successful UCaaS transition.
1. Audit your existing business communication tools.
Find out how your staff communicates in the real world. It's not as easy as you think. Tally up the number of different apps and prepare to be surprised.
Examine how each department operates. Some depend on CRM more than others. Others may regularly use web conferencing. This tech stack audit helps you hit the ground running.
UCaaS is meant to support your team's workflow and not the other way around.
2. UCaaS is not one-size-fits-all.
Here's a secret no one tells you. You don't have to use every feature listed on the UCaaS provider's website. Many UCaaS providers offer ways to tailor certain features around your business needs.
Figure out what core functions and requirements are critical. If you don't do virtual whiteboarding today, don't stress over it. Look at the big picture of how UCaaS can help you.
If you have many stakeholders, grab a copy of our free RFI template to firm up your vendor selection process.
3. Document, document, document.
As a part of business continuity, document your processes for managing your UCaaS solution. Think through call flows, auto attendants, and other enterprise communication needs.
Also, be sure to jot down any important phone numbers in case you need help.
When the next Black Swan event happens, you'll be prepared to withstand it.
4. Inform and engage your team.
When you're upgrading your company's communications infrastructure, let your team know. Outline a projected timeline and include highlights for what to expect. Your UCaaS provider should work with you to ensure there's minimal downtime.
Provide the on-site and remote employees resourceful guides to improve their user experience. Consider a phased rollout so you can gather feedback along the way.
For instance, if your salesforce isn't slammed with calls, the business unit might be the first move to UCaaS. Balance business needs and level of effort to make the switch.
5. Don't forget about the 'Unified' part of UCaaS.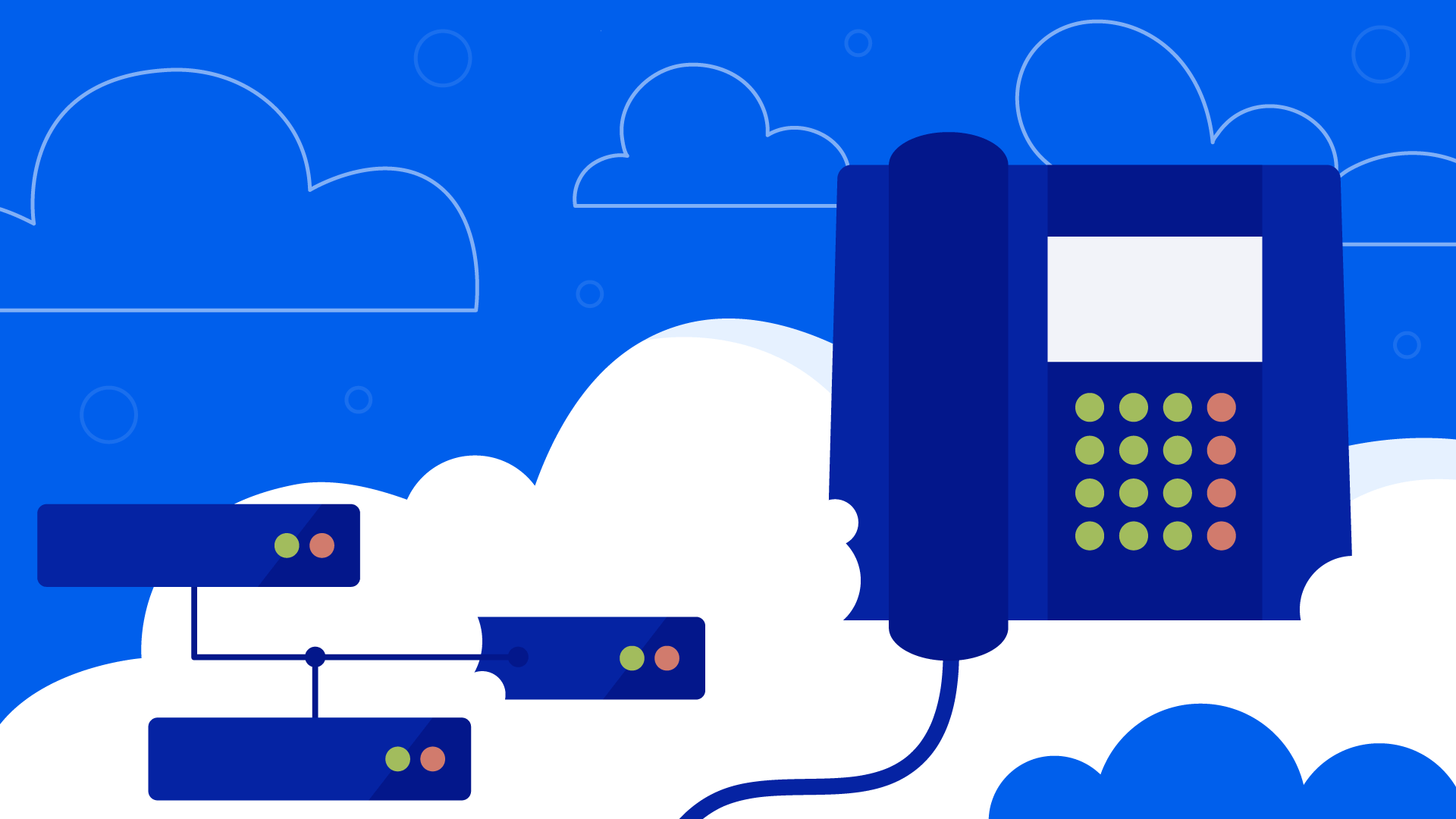 We've seen some setbacks that stem from not fully adopting UCaaS. A half-measure here results in more uncertainty and disjointed communications. Gather feedback from all stakeholders and address their concerns early on.
Don't be complacent about it. Commit to a deadline to get the entire team on your unified communications solution.
The sooner you get everyone using one system, the faster they can realize the benefits of UC. This means reliable VoIP, hassle-free video conferencing, robust call recording, and much more.

How to find the right UCaaS provider
In the booming market of UCaaS providers, it's not always easy to decide which unified communications platform is best for you.
We've assembled a checklist for you to see how UCaaS vendors stack up.
✔ Reliability
What's their uptime percentage? (99.999%)
Do they maintain a trust page?
Does social media (Twitter/Facebook) reflect a pattern of outages?
✔ Customer service
How do you get help (phone, chat, email, social media)?
What implementation services are included?
How fast can you reach a live agent?
✔ Reviews
Online ratings and reviews?
Customer sentiment trends (positive or negative)
Trusted by notable brands?
✔ Features
Do they offer full-featured communication packages?
Native voice, video conferencing, and collaboration tools
Optional add-ons for even more capabilities
✔ Security
Accredited voice platform for cloud computing (PCI, SOC 2, HIPAA)
Participates in a security incident program
TLS/SRTP call encryption available
✔ Scalability
Ability to scale up or down quickly
On-demand call center capabilities
Multiple data centers across North America
Ready to try Unified Communications?
See why over 100,000 businesses choose Nextiva for business communications.
UCaaS has transformed the way companies operate. It's no question that traditional phone service can't compete with it.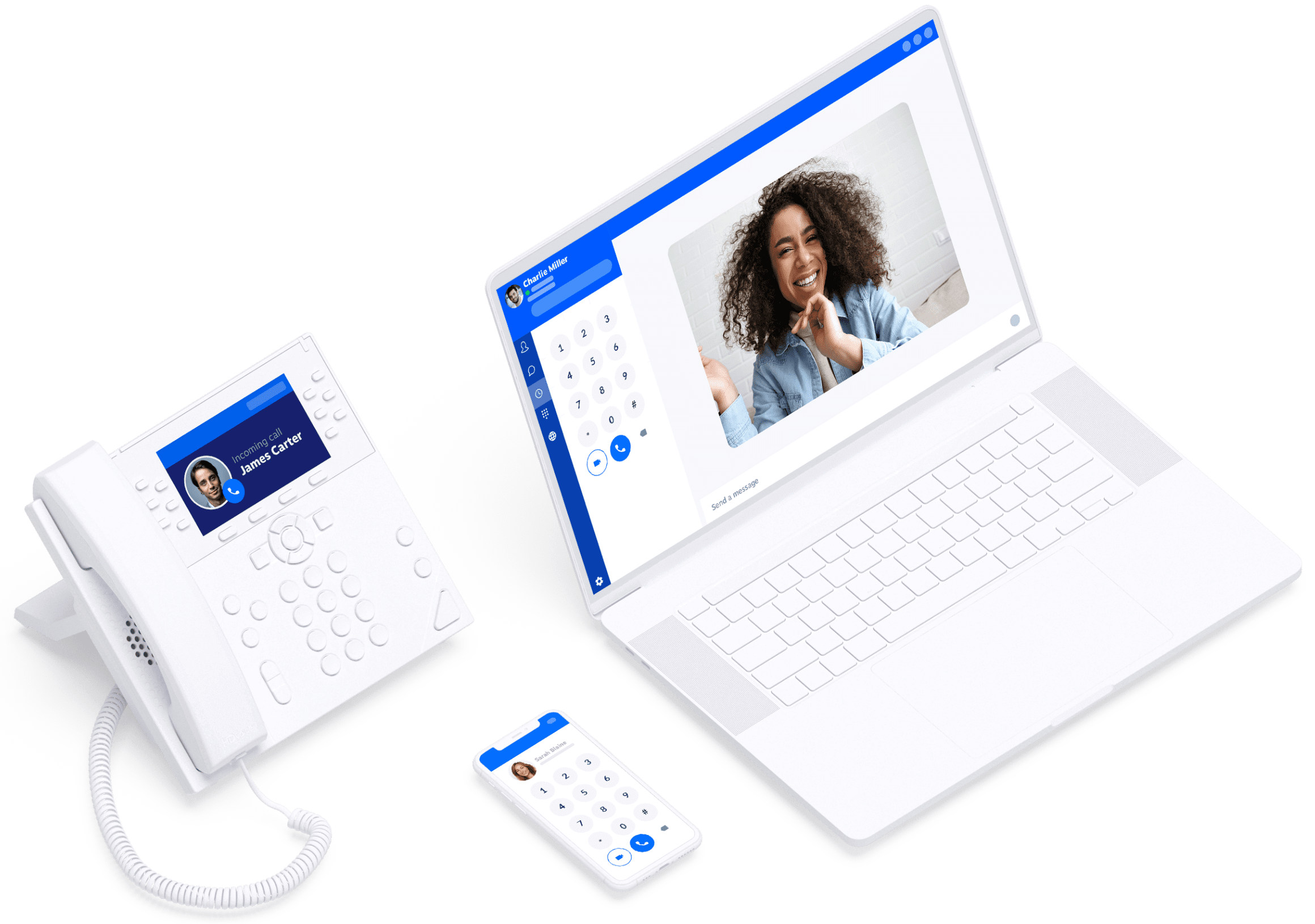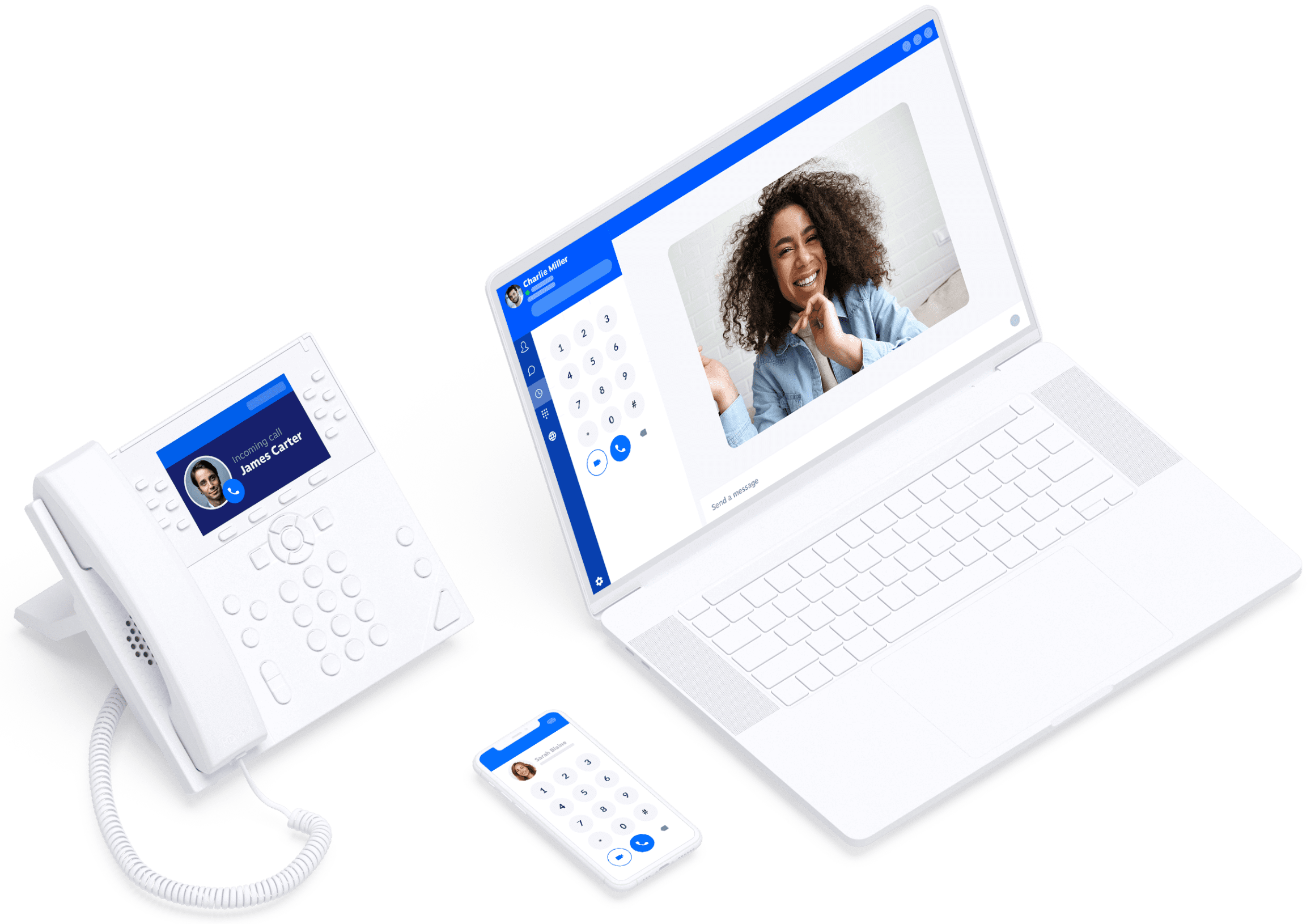 You can try our all-in-one communication platform for free and see it for yourself.
Get unified communications for less than you're paying now. With UCaaS, you can:
Work from home or in the office with ease.
Collaborate on projects in one workspace.
Provide customers the best customer experience.
Streamline many communication tools.
Not quite ready? Request a custom quote from our communications experts. We've seen it all and would love to help you too.