UCaaS, or Unified Communications as a Service, is an enterprise service method for streamlining all communications via cloud-based software services. If you've ever heard the saying 'everything is going into the cloud,' then you may already have an idea of what is Unified Communications as a Service.
The 'aaS' ("as a service") fragment refers to the software that lets you run your business from anywhere and anytime. Utilizing UCaaS eliminates the need to buy bulky IT infrastructure or hire a full IT team. Cloud service providers take care of that for you for a fee.
If you own a Google business account, you already use a bit of Software as a Service, or SaaS; a bit of Infrastructure as a Service, or IaaS; a bit of Platform as a Service, or PaaS; and possibly even a few UCaaS solutions.
What is UC?
The "UC" in the UCaaS definition includes typical communication channels we use at work – voicemail, chat, telephony, email, as well as web, audio, and video conferencing.
But UC as a service is something more than a simple exchange. It gives information about people's presence; it enables mobility across staff and departments and seamlessly integrates external software solutions. It helps you stay efficient without spending hours waiting for a partner to return a call. It also helps you avoid struggling to reach a customer only to learn that he or she has unsubscribed. Customers appreciate this level of support. This is the reason why many companies see customer bases grow when using UCaaS.
The technology at work is accessible from application interfaces that connect a single source of information from your mobile, desktop and desk phone.
Remember old rotary telephones where you had to dial the number and wait for the operator to put you through to your desired communication partner? How about the dial-up Internet solutions or the brick-sized mobiles?
Those days are long gone, and the squeaking connection tone is now unthinkable in the business world. We always want faster, better, and cheaper services. Unified Communication as a Service (UCaaS) makes this possible.
And it doesn't have to be voice communication anymore. Over 80% of people use text messages for work; 73% of businesspeople prefer texting to using messaging apps, and at least one-third of call centers offer customer service via SMS.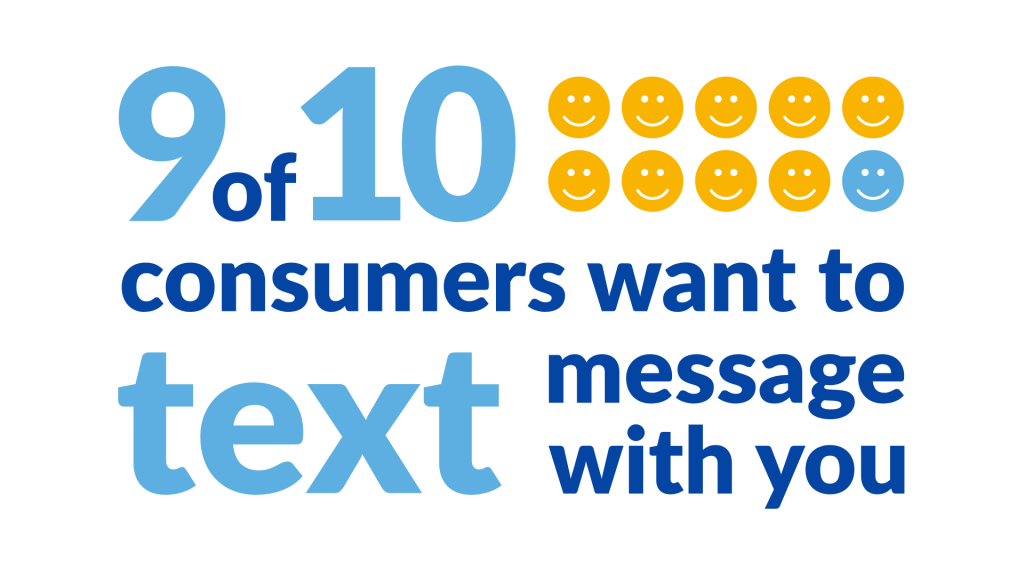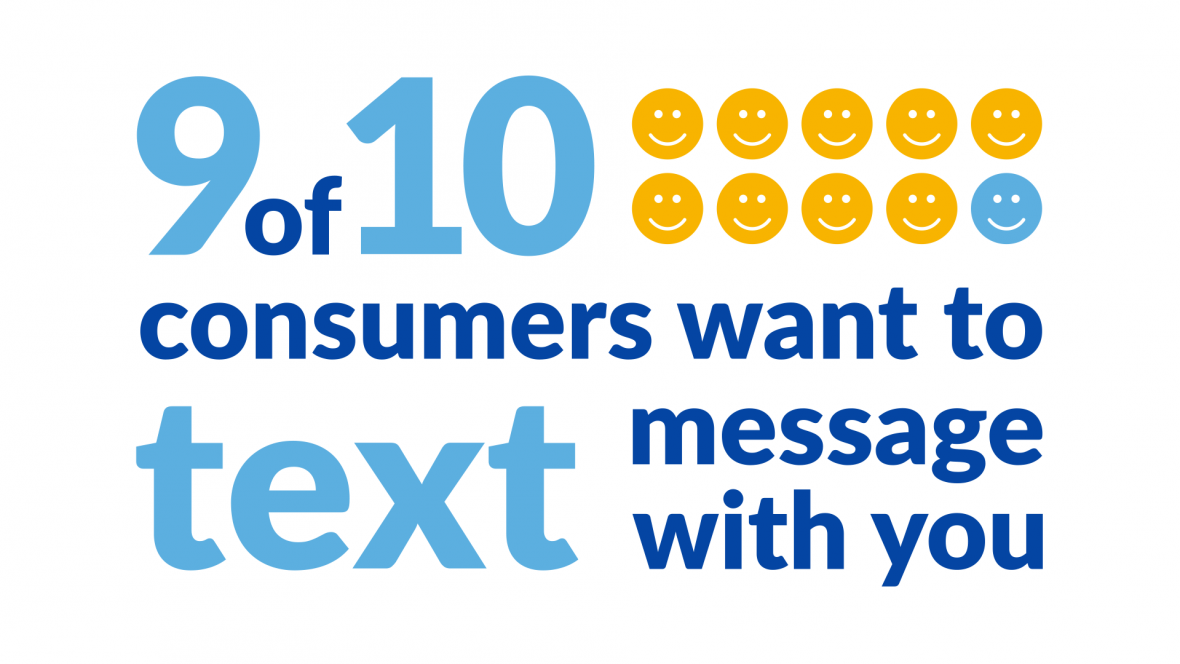 Compare the 98% of mobile users who text on a regular basis to the 14% of companies that communicate with customers over text.
There's a need for expanded, improved communication, and the diversity of unified communications offers a viable solution.
How UCaaS Works
To get a picture of what goes into UCaaS, forget about transferring information over Transatlantic electrical cables. Cloud service providers now use VoIP (Voice over Internet Protocol) technology that enables translating visual and audio information into packet data and sending it out via web protocols to relevant destinations.
These tightly packed data chunks brought cell phones and long-distance video conferencing into the world. This is how UCaaS helps your business build a new model of streamlined communications. With a special form of internet protocol called SIP trunking, communication as a service comes expanded as a platform solution for users, improving team collaboration and boosting business communications.
To deliver professional services, especially if you are a large company with a sizable workforce and multiple departments (local or remote), an appropriate business telephony solution such as Cloud PBX is a must.
Cloud PBX or VoIP services in enterprise-based communications technology. In the old age, this model included an employee taking phone calls and extending them to the colleague in charge.
Nowadays, although many miss the human touch, no one fights the numbers. Costs for typical on-site PBX solutions go well beyond $5,000 for initial installation and maintenance of traditional PBX services, with or without factoring the human element.
Unified communications come with mobility support – the option to be able to transfer incoming calls to various IP addresses. In a nutshell, unified communications deliver an advanced call center solution without expanded staff numbers, hardware expenses, or loss of job focus.
Related: 75 SaaS Companies That Have Defined the Decade
Video, Web and Audio Conferencing
Accustomed to the global workforce market, we work remotely and travel to multiple locations. We are used to reaching team members located across the globe in minutes.
Before cloud services became mainstream, it was difficult to perform a proper voice call or bring in 30 participants in a webinar to share complex amounts of data, reports, or presentations.
Over a decade ago, Skype was among the rare voice call enterprise service providers.
Times have changed. Unified communications as a whole has become a single solution to run interactive events, online workshops, and webinars along with voicemail and telephony (including softphones and smartphones).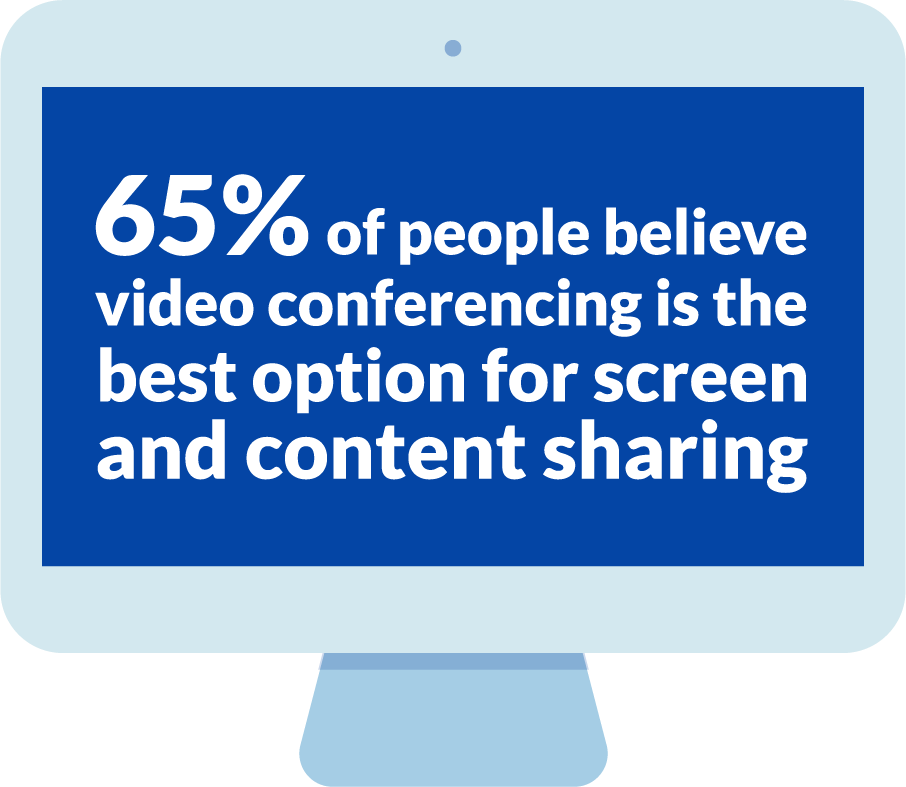 Instant Messaging (IM), Email, Voicemail, and Online Fax
Although it's not unusual to include a voicemail message as an email attachment and read it later from a desktop computer, unified communications as a service provides a comprehensive messaging funnel. Any device that you use for business communications and that is integrated with the UCaaS technology has an application interface that allows access to all types of messages.
Think of accessing social media chat, as well as enabling voicemail and call recording from any location in the world. You can use unified communications via email, chat, phone, and fax to bring your team closer and truncate enterprise connectivity channels.
Time saved for opening and closing different applications or transcribing audio content can be spent on core business tasks.
Presence Information
UCaaS includes not only updates about someone's online or offline status, but also information about what that person is actually doing in real-time. You can see if a colleague is "present" and ready to chat with, on another call, or has just taken a two-week holiday.
Compare it to your smartphone screen, but think of the single screen as the interface and the mobile apps as the different communication options. That is how powerful UCaaS is – like having multiple mobile interfaces at hand with an invisible "wire" to your work area, your phone, and your favorite web conferencing solution.
Integrated Communications as a Service
UCaaS can be used to incorporate other business processes into telephone services. Such integrations are called mashups.
During a call, customer profile data and billing information can be pulled together with contact details. John from Customer Support will not only instantly solve a customer problem, but he will also be able to delight the customer with service. He can offer an update on a past product or solution, or an extra personalized discount because he just found out (from his interface) that a particular customer is above the designated special discount threshold.
This technology is great for CRM because it prevents communication mix-ups made by multiple employees; not to mention that it can cover different business units that are miles apart. It's impossible for John based in Atlanta to promise a discount over a phone call, and for Rachel in Seattle to miss it if the same customer chats with her over the IM minutes later.
Remember those 96 percent of customers who would rather go to another service provider than file a complaint? Well, 73% of them become loyal to a business because of great service, and 55% choose a service provider on the basis of ease of access to information and support.

Integrated call recording and routing, auto-attendant solutions, and interactive voice responsibilities make all this possible.
Data Sharing, Collaboration, and Mobility
Large companies like hiring staff that can stand in for absent employees, and team members that can switch tasks. When you keep communication lines between your people open and have an alternative for easy access from all devices, you don't have to worry about absences.
This is enabled via a shared UCaaS interface. Any team member can log in to a device and get access to the required information. Let's assume you employ a frequent traveler who needs to get access to his voicemail messages and complete tasks from 3 of 4 cities. Unified communications in a cloud-based network provide this for a portion of the cost you would have paid if you needed to get a personalized PBX system.
Remember Dropbox modest beginnings? The data storage and sharing revolution may have started with Dropbox, but is now an open option for communications as a service in the cloud. This definitely makes file and screen sharing for your local or distributed teams easier.
Thinking of Getting UCaaS? Here is What's Important
UCaaS providers are ready to respond to the growing demand for communication convenience. You will be able to concentrate on growing your business, while UCaaS providers streamline communications with a scalable, flexible, pay-as-you-go model.
If you are thinking whether now is the time to take a piece of the cloud computing offer, the short answer is yes. The longer answer requires a detailed insight into the common pros and cons people juggle when considering UCaaS adoption:
5 Key Pros:
Cutting down capital and operational expenses for adopting on-site UC
Greater employee mobility
Improved team collaboration
Enhanced Customer Relationship Management
Stronger overall productivity
5 Key Cons:
Concerns over security and confidentiality (because of increased sharing)
Communication fatigue
Limited interoperability with current assets
Lack of ready-to-use UCaaS solutions
Staff resistance to changed communication models
Lowered Costs
From a cost standpoint, you can benefit from leasing equipment, as you won't be burdened by constantly checking how compatible the equipment is with your changing business needs. When a feature gets outdated, it's the UCaaS provider's responsibility to replace it. The same applies if you face a maintenance issue–cloud service providers will be ready to jump in and help.
Shared cloud PBX call centers cost less than installing the infrastructure for a full PBX service on your own. At the same time, you'll save on hiring expensive IT specialists. The 'aaS (as a service)' part of the solution is the top benefit. It enables choosing just as much as you need at the moment, then scaling up or down as a need arises in the future.
Standard unified communications packages are based on a flat fee service, coming as monthly or quarterly subscriptions. It makes things easier for the finance department. Your accountant will be grateful.
How Small Businesses Profit from UCaaS
Small businesses usually lack the staff and resources to establish on-site cloud communications.
If you are a startup owner, you need to remain mobile. Communications as a service will help you stay on the go, work anywhere and connect with business partners and clients without the need to stay at your desk.
When everything else is dynamic and prone to risks, you'll benefit from fused communication channels by staying focused even on a bad day. If one channel fails, another one will be ready to take its place.
Benefits for Larger Enterprises
Cloud communications are a vital element of ERP (Enterprise Resource Planning). They help larger companies design the best possible business models with maximum cost savings.
From an employee perspective, unified communications support remote work, mobility, and staff swaps across business locations. You'd be well prepared to redistribute staff without going into too much restructuring.
The unified interface provides an equal user experience. Staff will be more than happy to cut down the time they spend training a new colleague for all communication technologies you use. IT teams are agiler and ready to respond to priorities, instead of spending half the day on providing credentials for colleagues on multiple software accounts.
Apart from effortless customer support, there is another way to look at the benefits from a customer's perspective. Many UCaaS providers create software that tracks customer behavior, helping the relationship benefit on both sides with predictive analytics.
Here is why conferencing solutions such as audio and video conferencing are irreplaceable for corporations:
87% – the percentage of people who feel more connected with remote colleagues
94% – the percentage of people who feel freer because they can work from anywhere.
65% – the percentage of people who believe video conferencing is the best option for screen and content sharing.
Cloud-based communications for large enterprises have integrated business continuity options. This helps with disaster recovery.
Types of UCaaS architectures
Service providers offer two alternatives to clients: single-tenancy models and multi-tenancy models.
Single-tenancy Model
If you are a single tenant, you will get your own server-based, on-premises PBX (Private Branch Exchange) in a data center. In the single-tenancy model, the client typically gets his own personalized software, and only shares the hardware.
The single-tenancy scenario is preferred from a security standpoint. Concerns over shared data and infrastructure are important for customers who like to remain in charge of how much they share and how much they want to customize.
Multi-tenancy Model
As a client for the multi-tenancy model, you will share both the software and the hardware. You won't be able to make any instrumental changes in the software application, such as change the code to alter or personalize a function. The liberty you'll have is for small touch-ups, like changing the color scheme or the menu visibility.
Just as the rest of the tenants in the multi-tenancy model, you get to share the same cloud computing capacity and network resources.
Multi-tenancy vs Single-tenancy vs Hybrid
To save on costs, it's better to rent a space with a partner. This is why the multi-tenancy model is the preferred option for many businesses: it's more affordable and scalable. The burden for maintenance and updates doesn't fall on the customer's back. Shared platforms are also easier to maintain because the service provider completes software updates.
Although the decision for the first or the second model will ultimately depend on your primary business needs and the industry you belong to, the tendency is toward sharing.
The good thing about cloud services is that you can always go hybrid, while keeping an eye on both security and expenses. UCaaS providers can develop simple multi-tenancy models for small business and shift to a hybrid model as the need for security grows.
Developing a Unified Communications Strategy
To develop an effective UC strategy and grasp the most of its benefits, you need to think of incorporating lessons learned and solutions to current challenges.
Dell conducted a survey a few years back that gives insight into one of the most challenging (and important) aspects of communications as a service: remote work.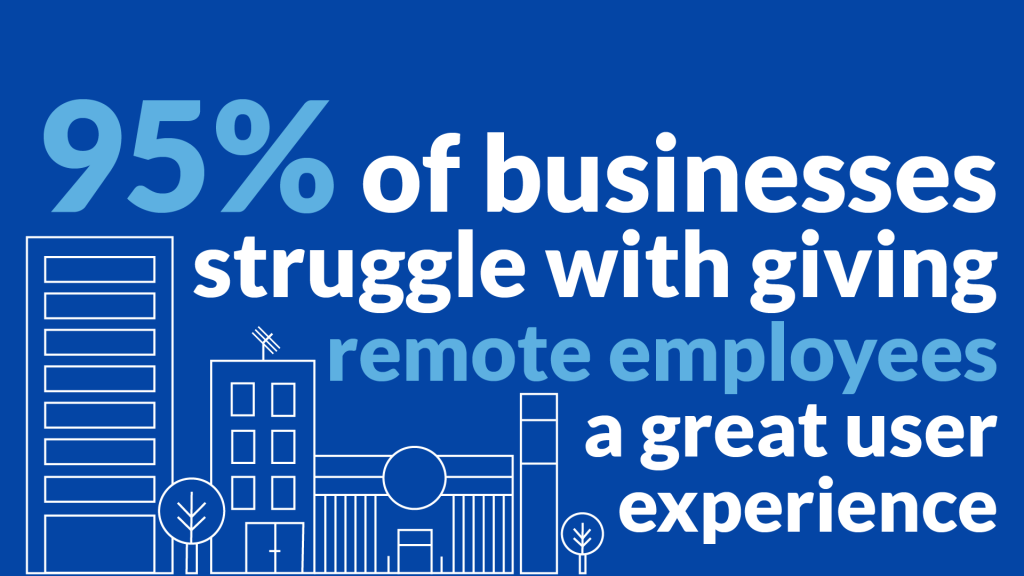 Results show that while 83 percent of the responding organizations expect an increase in the number of remote workers, a whopping 95 percent struggle with giving those workers a great user experience. What's more, 75 percent have security concerns over the shared organizational data.
Responding to Reshaping Job Trends
People like to be able to work from anywhere. More and more want to use their mobile devices as a standard job tool. Did you know that smartphone users spend almost 3 and a half hours per day on non-voice mobile media? And almost 70% of overall media time is spent on a mobile phone.
Devices, locations, and team collaboration are critical. Workers don't need to travel as much since they can opt-in for video conferencing and still succeed in a meeting when home-based.
With numbers such as these, it's no wonder companies are redistributing computing resources into the cloud to respond to the increased mobility. The enterprise service model dominates the global UCaaS market. It guarantees faster responsiveness to customer requirements.
Key Considerations When Developing a UCaaS Strategy
To make the most of a single communication interface and transform your business to respond to current remodeling of business processes, round up your strategy to the following basics:
1. UCaaS is not a one-size-fits-all solution 
The multitude of communication devices asks for a careful approach to what you need to streamline to improve collaboration over a wider network. You don't need to implement all services. Do you need an auto-attendant? Can you spare the personalized PBX in favor of better subscription plans? What type of devices does your company use? Take a bit of time to make an initial assessment to save on restructuring down the road.
2. Think of the beneficiaries 
Who takes the greatest impact from the service adoption? There are tangible benefits from making your workforce more responsive, focused, and vigilant that extend to happier customers and business partners. Bringing all stakeholders abroad on a shared communication platform should be considered in view of reduced traveling and relocation costs for remote and seasonal workers, as well as in view of how happy your customers will be. Your customers are the ultimate beneficiaries. Being ready to provide immediate support by staying on top of all communication channels is a prerequisite for business growth.
3. Transforming business processes
Great communication is at the core of a job well done. The gaps between distances, people, and devices that existed in the past are tightening thanks to unified communications. Progress in various virtualization processes reflects in the business environment. Since we no longer need to go the physical distance to sign a deal, how we do business has substantially changed. Leaving on-premise models in favor of cloud computing is not big news, but it is giving a new face to business communications.
Selecting the right UCaaS vendor
In the growing UCaaS market, it's not simple to decide about the best platform for your business. U.S. vendors remain among the big market players, with a share that will reach $17.8 billion by 2022. Former challenges of adopting unified communications are overcome with growing internet speeds, high-speed mobile networks, and larger investments in green IT services. Software as a service is a cloud computing favorite.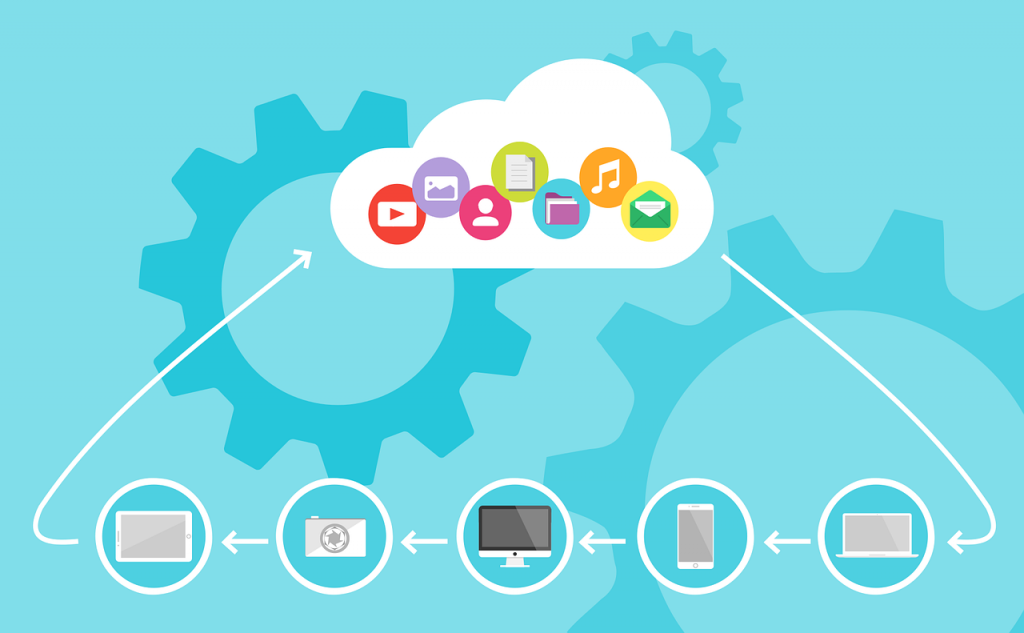 Faced with a well of options, businesses need to consider the level of connectivity and versatility that suits them, develop a business case, and ask for the best plan to amass the benefits from unified communications.
The answers to the following questions will help you determine which is the right option:
1. What type of application servers does the vendor provide?
Application servers can be owned by the vendor, hosted by a third-party, or hosted by a public cloud data center in one of the big providers (Amazon or Google, for example). Application servers include components like telephone services, call-centers, video conferencing, instant messaging, and team collaboration chats.
2. How compatible are the software clients with what you need?
A software client (a piece of hardware of software) can be downloaded onto devices or accessed via a web browser. What's your better choice, and do you need them both?
3. What endpoints are offered?
Endpoints are the nodes of connection to the network. They can include components like phone sets, video conferencing solutions, modems, routers, computers, or digital whiteboards. Consider what is covered with the subscription fee.
4. How will you connect to your service provider?
You can go for direct connection (DCC) to your UCaaS provider (more expensive and reliable) or through the public web (less expensive and reliable).
5. What's the right architecture for your business?
Will you choose a single-tenancy, a multiple-tenancy, or a hybrid model? If you need to get specific customer experience and strengthen security, the single tenancy model fits. For a comprehensive solution, discuss the scalable options with your service provider and choose how much of the load you will carry, as well as how much you will delegate to the cloud provider (Tip: Delegate more and save more.)
Want to know what Nextiva's comprehensive UCaaS solution can do for your business? Contact us today at (800)799-0600 to learn more.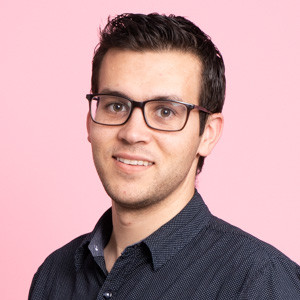 Cameron Johnson is a market segment leader at Nextiva. Along with his articles on Nextiva's blog, Cameron has written for a variety of publications including Inc. and Business.com. Cameron was recently recognized as Utah's Marketer of the Year.