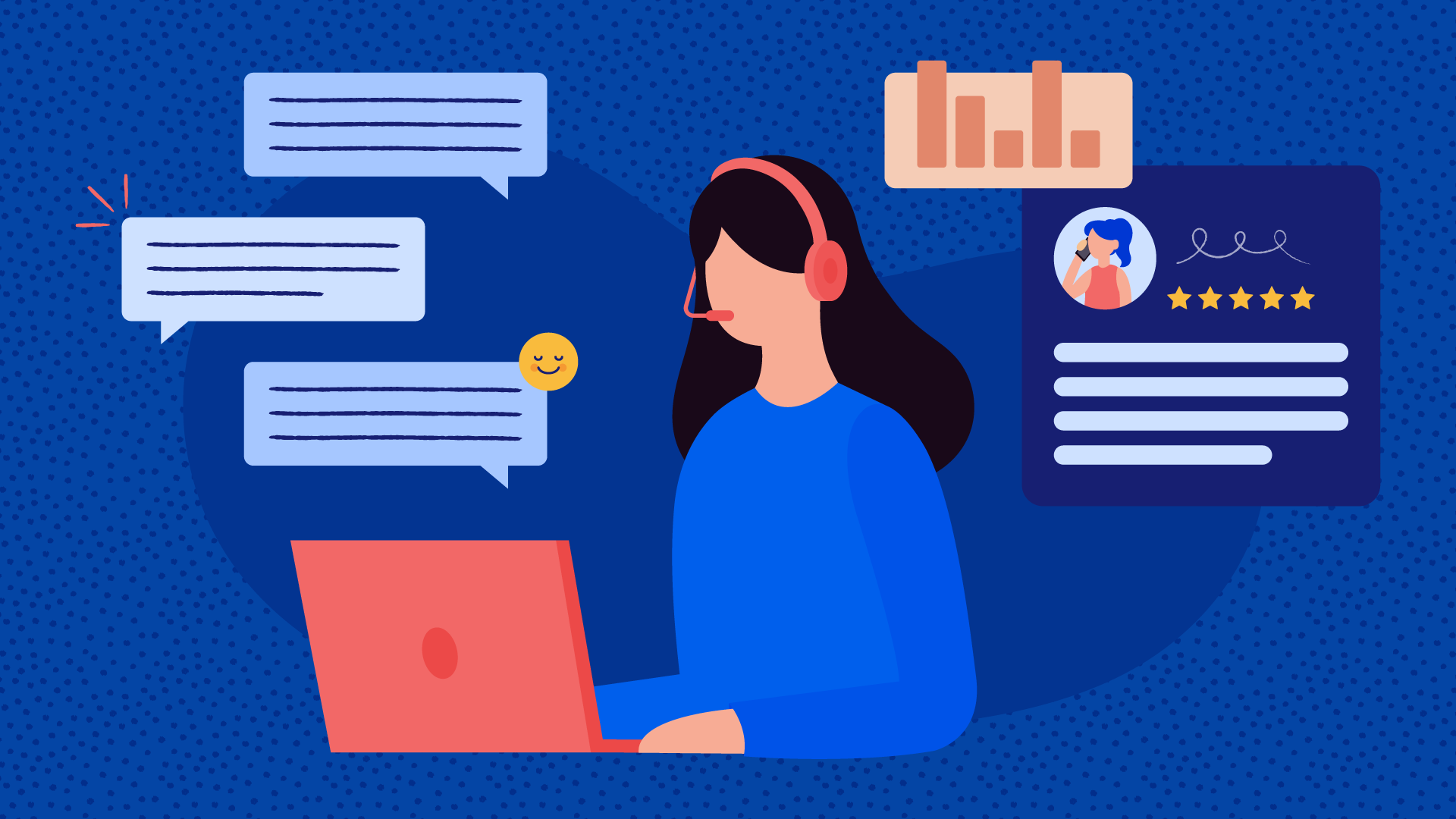 Ask any business owner about their call center technology, and their eyes will glaze over. For some, it's not an exciting topic, but we feel differently.
New technologies used by call centers have transformed the customer experience. It's impressive what today's cloud-based call center solutions can do to increase customer satisfaction.
Let's take a closer look at the top call center technologies and how companies are using them to solve customer issues and streamline costs.
What is call center technology?
Call center technology refers to the category of tools used by contact centers for inbound and outbound phone calls. Such technologies leverage a blend of hardware and software to speak with callers.
Essentially, it spans the range of technologies used by a call center team. Such features include call routing, call recording, and call distribution. There's more to contact center technology than handling calls. We'll get to that in a bit.
History of call center technology
The earliest commercial use of a call center dates back as far as 1957. Time Inc. increased sales of LIFE magazine from a call center based in New Jersey. Not long after, companies from coast to coast adopted the concept of a call center to drive sales.
Call centers weren't always a standard solution for a customer service team or a sales floor. A new piece of hardware exploded in the marketplace. It was the Private Branch Exchange (PBX). Since phone lines for each employee were costly, it was attractive to most companies.
PBXs achieved telephone connectivity by channeling all calls in an office through a few business phone numbers. From there, the PBXs are trunked into the telephone network by way of ISDNs and PRIs into the Public Switched Telephone Network (PSTN).
Fast forward to the 21st century. Consumers and businesses wanted an alternative to their local phone provider. Calls outside of a local area resulted in long-distance charges on an ever-increasing phone bill. Companies needed more advanced calling capabilities and lower costs.
VoIP made call center technology accessible to all businesses.
Voice over Internet Protocol (VoIP) introduced inexpensive calling to the world. DSL and cable internet service paved the way for high-quality phone and video conversations with anyone.
Call centers were now a mainstay among large businesses for customer support. Contact center agents would handle incoming calls and place outbound ones, too. Outbound call centers use predictive dialing features to call many contacts at once. However, predictive dialers with auto-dialing functions quickly became a nuisance requiring regulatory action.
It wasn't long until VoIP became the favored technology for call centers. Any business with a broadband connection can handle hundreds of simultaneous calls.
VoIP has proven itself as a reliable and call center technology for live agents. Call center software has grown well beyond business phone service to improve productivity.
These tools are no longer just for enterprises. VoIP has leveled the playing field for anyone to improve customer interactions significantly.
Related: Top 30 Call Center Metrics to Supercharge Customer Satisfaction
What technologies do call centers use?
Modern call centers rely on many technologies to direct calls to agents. As more employees work remotely, these modern call center technologies prove their value many times over.
Many call centers use a mix of the following technologies:
PBX
A PBX is an internal business phone system with multiple phones that share the same network. In the past, these would be installed on-site. Legacy contact center solutions might still use these but are often upgraded to a virtual or hosted PBX instead of on-prem solutions.
VoIP
VoIP has become the standard for commercial phone service over the last several years. Most workplaces opt for VoIP over traditional phone lines. Employees can use desk phones or download an app to their computers or smartphones for more flexibility.
SIP trunking
For offices that aren't quite ready for an upgrade, they can lower costs with SIP trunking. Session Initiation Protocol (SIP) trunks offer multi-channel calling through an existing internet connection. It's a VoIP phone service but made for an office PBX.
Screen pop
When agents receive an inbound call, they see a window with account details. Screen pops show the person's name, past interactions, account value, sentiment, and more. The intelligence is based on caller ID, which is cross-referenced with the CRM.
CRM
Almost every business stores customer data into a Customer Relationship Management (CRM) system. Call centers provide their teams a CRM to store all their customer interactions. CRMs are often the lifeblood of any business operation to keep track of the customer journey. You don't have to go with the most well-known CRM tool like Salesforce. Hone in your CRM picks to one that serves your needs for a few years from now.
Call queuing
When demand increases, people will call and wait in line to speak to an agent. This call center technology is known as a call queue. Call queues inform callers about their estimated wait time, position, and relevant announcements. If the hold time exceeds a certain threshold, you can even make use of the callback feature. Modern call center systems offer this functionality but might limit the number of calls in queue.
Queue callback
Time is the most precious resource people have. Companies can use their call center software to save customers time. With a callback feature, the phone system holds their place in line and calls them when an agent is ready. Most landline-based contact center solutions simply can't do this. This feature is super convenient and alleviates the stress of long hold times.
Call analytics
Behind every call center is actionable business analytics to measure performance. Managers can forecast call volume, call metrics, and route calls based on real data. Call center analytics enables companies to provide workforce management, and predictive insights that improve the customer experience. Today's tools uncover trends via natural language and speech analytics.
Call recording
Call centers used to recorded phone calls through cassette tapes, which had a host of issues. Call centers today now record calls from a cloud PBX, eliminating bulky equipment. Supervisors can listen to recorded calls and live calls in real-time.
VoIP softphones
Businesses that want to have their employees take calls from home often do it is with a VoIP softphone. A VoIP softphone lets your team take calls on their computer or smartphone. Cloud contact centers offer softphone functionality usually at an extra cost.
These call center technologies work together to lower costs without sacrificing functionality. They even help companies deliver a better customer experience.
Related: Call Center Campaigns Proven to Work [Inbound & Outbound]

Three emerging call center trends
It's an interesting time to operate a call center these days. We're now in an environment with more live customer contact than ever before. Companies need to arrive at the right decision — faster.
Let's look at a few of the biggest call center technology trends this year.
1) Virtual call centers are taking over the market.
Hosted PBX deployments represented $6.09 billion in revenue back in 2018. That's over one-third of the global call center software market. Analysts predict the unified communications market will soar above  $140 billion by 2025.
As older technology becomes obsolete, companies are eager to move to the cloud. All-in-one cloud communication systems have become attractive since their advanced features are included.
Why are so many companies making the switch?
A cloud-based phone system means unlimited scalability across many offices.
Companies accelerated their plans for employees to work from home.
On-premises phone systems lack features needed in today's business environment.
Virtual phone systems are easier to deploy and operate for SMBs. Enterprises value reliability and the performance it provides.
2) Growing demand for unified communication.
With the rise of remote work comes the need for robust communication tools for the everyday employee. Enter unified communication or "UCaaS" for short.
A unified communication solution like Nextiva brings these digital channels under one roof. Your team can serve customers without asking them repeated, unnecessary questions. Work is better when you merge your office phone system, sales CRM, customer helpdesk, and team chat.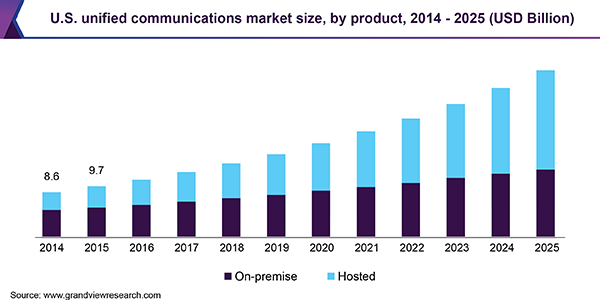 Team collaboration is now a necessary function of a business phone system. Rather than separate meeting apps, you can use one. It allows every member of your workforce to do their jobs without technology getting in the way.
UCaaS providers take care of the software and hardware. There are no startup costs, so it's much easier to make the switch. Your business can deal with a single provider for all your communication needs.
3) Consumers expect consistency across multiple channels.
Consumers these days expect that companies are responsive across many channels. That's a given. But they despise repeating themselves when they switch platforms. For instance, when they go from email support to calling the customer service team.
A major recent customer service trend is the demand for omnichannel service. Customers want a variety of channels to contact your agents. In 2017, Microsoft uncovered most people contact a company using three separate channels.
Call centers are gutting their telecom hardware in favor of business phone service in the cloud. Such a cloud-based solution bundles phone, CRM, and team collaboration in one. Not only is it cost-effective, but it ensures everyone is all on the same page when speaking to customers.
Related: Cloud Contact Center: What Is It, How It Works & Top Benefits
10 call center technologies that are here to stay.
Now that we've covered the trends, let's look at the fundamental call center technology that's here to stay. Every inbound call center needs these solutions to stay relevant.
1) Automatic Call Distributor (ACD)
An ACD is a system that routes incoming calls to agents automatically. Calls can be directed based on different policies like round-robin or skills-based rules. It's the logic behind most call center applications.
2) Interactive Voice Response (IVR)
IVR lets callers interact directly with the phone system when they call. For example, they can get directed to the right department or access self-service information — no need for an agent. Unlike auto attendants, IVR systems are speech-based.
3) Customer Relationship Management (CRM)
CRM software stores your sales, customer, and business data. CRM systems are only as useful as the data that's in them. It is the source of intelligence for screen pop and other useful CTI features. Training your call center staff on using the CRM properly is always the best practice.
4) Computer Telephony Integration (CTI)
CTI facilitates communication between telephones and a computer. Unlike physical switching, these solutions manage calls through virtual interfaces. For instance, placing a call on hold, barge-in, transferring, and call parking would generally fall into CTI.
5) Voice over Internet Protocol (VoIP)
VoIP is the underlying technology that facilitates phone calls over the internet. It converts your conversation into data packets, and it sends them over the internet. VoIP serves as the foundation of a cloud-based call center.
6) Call recording
There will always be a need to listen to calls and train your team. Now it's all done through the cloud. Recording calls lets call center managers coach employees so they can improve performance. Likewise, it allows your team to recall previous conversations on-demand.
7) Mobile functionality
Mobile apps give call centers the option to handle calls on an agent's cell phone. For most, this might be a backup option. Since VoIP isn't location-based like landlines, any modern smartphone with a 4G or Wi-Fi connection will work. A mobile VoIP app is a useful technology to add more redundancy to your team.
8) Voicemail to email transcription
Voicemail to email can convert voicemails and send them to an inbox. This call center technology uses speech recognition to turn voicemails into text. From there, you can ensure your voicemails are returned in a timely and efficient manner.
9) Private Branch Exchange (PBX)
A PBX is a private telephone system that allows users can talk to each other. Different hardware components work in tandem to provide connectivity to the telephone network. Older call centers also use PBXs to manage the call routing features for inbound and outbound calls.
10) SIP trunking
If you can't upgrade to a hosted virtual call center, you likely have a PBX. SIP trunking allows you to connect your existing PBX with a VoIP service. It routes calls over your internet connection, not your local telephone company. You can reap the benefits of VoIP without having to invest in a completely new phone system.
Related: The A-to-Z Guide to Working in a Call Center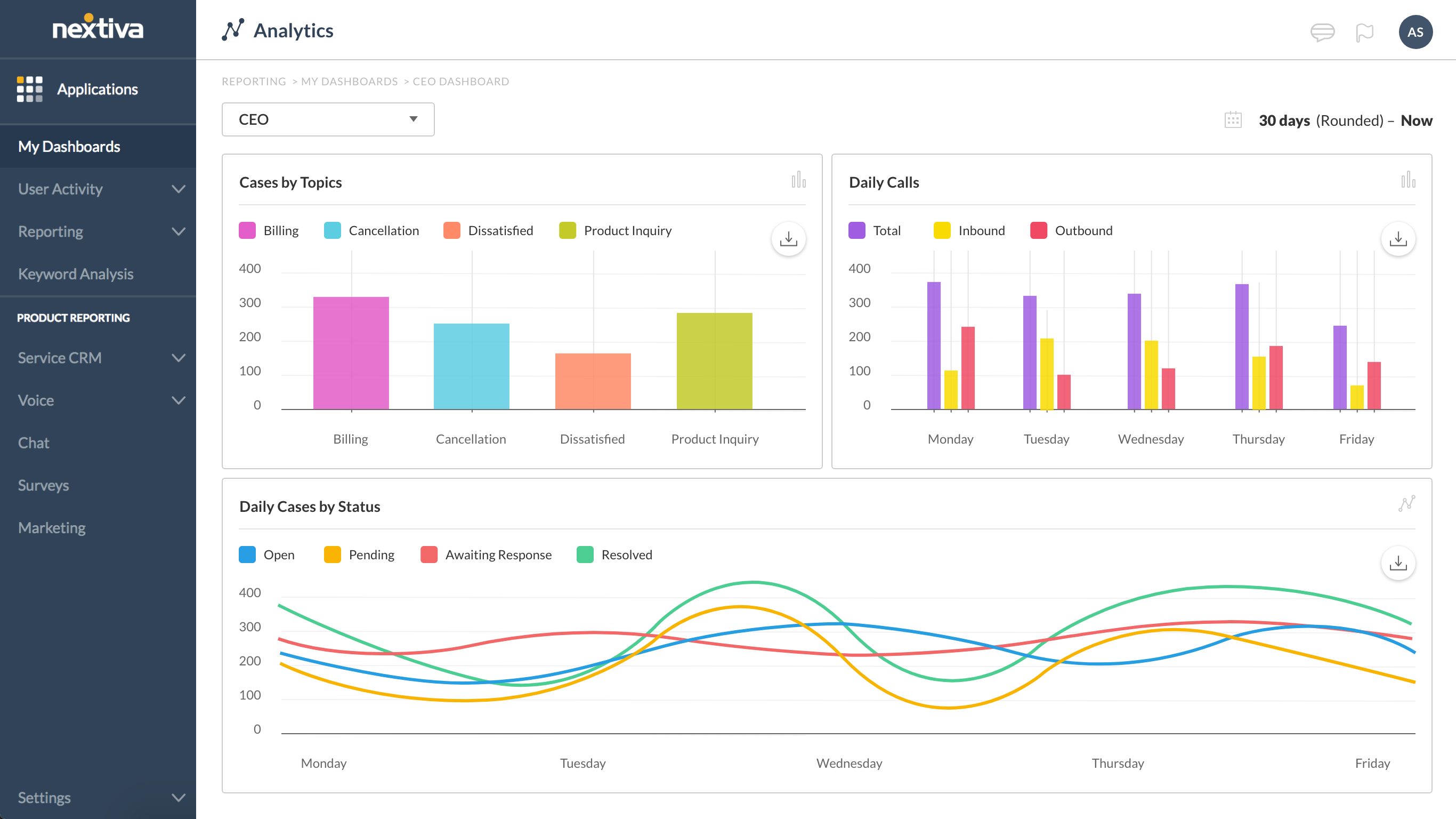 The future of call centers will be virtual.
The call center, as we know it today, will be irrelevant. No longer will companies want to pack employees into every square inch of office space.
Call center technology liberates companies (and employees) from their fixed locations. Call centers in the cloud let people work from home without risking call quality.
As call centers evolve, practical uses of artificial intelligence will surface. It's incredible to see what machine learning can do when it's applied to high-volume call centers.
Some employers know this is the right time to make a move. Those are the ones who defy boxed-in thinking that they need their team to report to an office. The coronavirus hasn't affected those companies. They are more resilient to market changes.
It's time to invest in tools to build lasting relationships with customers and employees.
We'll show you the way.
Related: 25 Proven Call Center Best Practices to Wow Customers