If you're looking to upgrade your phone system, you'll like want to consider a cloud-based phone system. Is it reliable? Is it worth it? Will it work for us? These are all valid concerns.
Cloud phone systems use Voice over Internet Protocol (VoIP) technology to connect phone calls. It doesn't use legacy technology like analog telephone lines or any on-premises hardware. All you need is a high-speed internet connection.
Running your phone service in the cloud has many advantages. Whether as an entrepreneur who needs a business phone service on the go or as a larger company that operates a call center.
Thousands of businesses enjoy the flexibility and horsepower that only a cloud-based phone system can deliver.
Let's take a closer look at the pros and cons to help you make the best decision for your business.
Pros of a Cloud-Based Phone System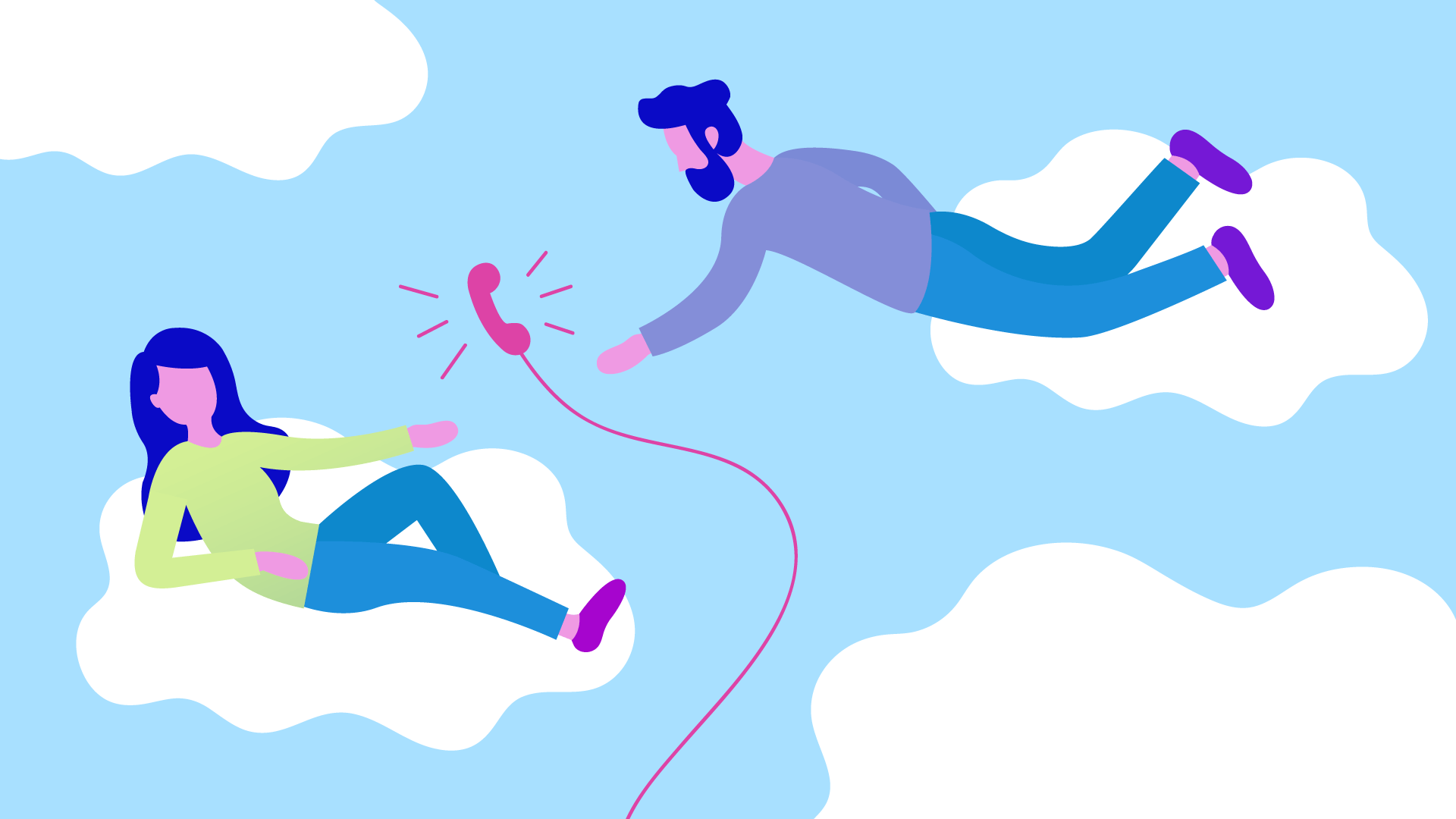 Let's dive into the advantages of running your company's phone system in the cloud. At a glance, here are the benefits of a VoIP phone system:
1) Unified Communications
When your phone system works over the internet, it's easy to centralize all of your communication methods. It gives you a single interface to manage all of your company's communications.
This solution encompasses phone calls, video conferencing, instant messaging, conference calls, and file sharing.
Unified communications improve productivity and collaboration between on-site employees and remote teams.  The reasoning behind this is simple:
Employees have access to the relevant communication tools they need.
Meeting rooms in your office become equipped with easy-to-use collaboration tools for audio and video communication.
A cloud phone system makes employee onboarding quicker and meetings more efficient. It removes the barriers and silos that came with older communication systems—and you get to be in the driver's seat.
Unified Communications as a Service, often referred to as UCaaS, enables companies to tap into a single communications platform without meddling with the infrastructure and telecommuting technology.
2) Improved customer experience
The flexibility and reliability of a cloud phone service wow your customers.
Your customers no longer want products at the lowest prices. They crave excellent customer experience whenever they speak with your team.
Recent customer service statistics confirm this:
70% of consumers say they have already chosen to support a company that delivers excellent customer service
People will pay 17% more to do business with firms with reputations for outstanding customer service.
52% of consumers say they have made an additional purchase from a company after a positive customer service experience
Of course, the quality of your customer experience will always come from your people first. But be sure your technology doesn't get in the way. A cloud phone system makes it possible with efficient call routing, high uptime, and mobility options for working from home.
Related: 12 Customer Service Trends You Must Try in 2020
3) Lower costs
Cloud-based phone systems are much cheaper than traditional, on-premises telephone systems. If you're looking to streamline your communications expenses, this is an easy win and a no-brainer.
The reason is simple: cloud phone systems rely on your internet connection. On the flip side, traditional phone lines involve expenses such as:
Upfront investment into an on-premises PBX
Recurring maintenance costs (IT consultants and the like)
Pricey add-ons for features like auto attendants, voicemail transcription, call queueing and visual voicemail
A modern VoIP solution can lower your phone bill by up to 60%.
Lower prices are possible because of free local numbers, toll-free numbers, and inexpensive international calls. A traditional landline will never give you the same bang for your buck.
Related: 9 VoIP Alternatives for Business You Should Try
4) Instant access to robust call features
A cloud phone system will provide you with access to virtually any VoIP features you might need. These are just some examples:
Advanced call forwarding
Automatic call recording
Voicemail to email or text
Call queues with on-hold music
Custom caller ID
One-click conference calls
Multi-level auto attendants
Call analytics and logs
This means you can maintain your efficient and quality customer service even during busy seasons. If you have a call center, you can operate it with confidence.
You can also integrate your phone system with third-party tools like CRM or accounting software. This will help you build a fully centralized hub for running your business operations.
The best part? A great service provider will let you add new features without hardware updates, complicated requests, or confusing jargon. You'll always be able to tailor your cloud phone system on the fly based on what your business needs.
5) Faster implementation and set up
Your phone system shouldn't get in the way of growing your company quickly.
For example, you might be:
Adding more office locations and hiring more people
Opening new locations in different cities
Mobilizing your team to work from home
Scaling up based on the seasonality of your offerings
With a traditional phone system, growing your company can be painful and expensive. To give each new employee their phone number, you'd need to add new phone lines and ports, which can take weeks.
Legacy phone systems can slow down productivity — certainly not what your business needs now.
A cloud-based approach lets you expand your business phone system at any point. This keeps all your business communication running, no matter how quickly your company is changing.
Once you set up a virtual phone system, your employees will significantly increase their collaboration and productivity throughout the day.
6) Enhanced mobility for working remotely
As working from home becomes increasingly relevant today, many companies have made plans to build a remote workforce. Traditional phone systems with antiquated PBX systems and clunky wiring just aren't able to meet today's needs.
Remote work features are available out of the box without a complicated setup. Your team can use VoIP desk phones if they wish, or skip them entirely. Or you can let them download a business phone app to get up and running. It's all up to you.
No matter their situation, everyone can:
Keep the same phone number and remain accessible to customers and coworkers
Make and receive phone calls with a VoIP softphone app
Benefit from advanced features like call forwarding, virtual voicemail, or call recording
Communicate clearly with substantially better call quality thanks to HD Voice
Simply put, VoIP-based phone service adapts to your business needs and goals—not the other way around.
Related: Remote Office Phone Systems: Features, Costs, and Benefits
7) Improved reliability and performance
A cloud phone system will help you keep your business up and running even when a disaster hits you.
Think about some things that could go wrong for your business that are outside of your control. Here are a few examples:
Natural disasters: wildfires, floods, health crises, or earthquakes
Human errors: any form of negligence or accident
Cybersecurity attacks: ransomware, information leaks
Can your business cope with these risks? How would your customers be affected? Could you protect their information? The downside of an on-premises PBX system is that it relies on that single location. That's a lot higher risk than most businesses can afford.
Conversely, a hosted PBX option relies on remote data centers and uses redundancy. If one data center goes down, others will pick it up, and your service will continue working uninterrupted.
This redundancy means your business can have a consistent, reliable presence with minimal downtime.
Related: Is VoIP Reliable? Nine Useful Tips You Must Know Before You Make The Switch
8) Less maintenance
Traditional PBXs aren't just expensive to set up, but they require a lot of effort and investment to maintain.
Older telecom systems demand that you dedicate one or more people to look after it regularly. That burden either falls on your already busy IT staff or requires you to hire outside contractors. Ad-hoc malfunctions and repairs can make that even worse.
A cloud PBX system is more cost-effective as your VoIP provider handles all the minutia. They manage it entirely off-site — it's their priority. They'll handle any issues that come up and answer any questions you have.
Top business phone service providers in the cloud stand behind their solution by providing exceptional customer service. Look for ones that provide live assistance around the clock. Even if you don't need it, you'll appreciate they are standing by ready to help.
This will free up your IT team to focus on more important work.
Related: Nextiva Wins Multiple Stevie Awards for 5th Consecutive Year
Cons of a Cloud-Based Phone System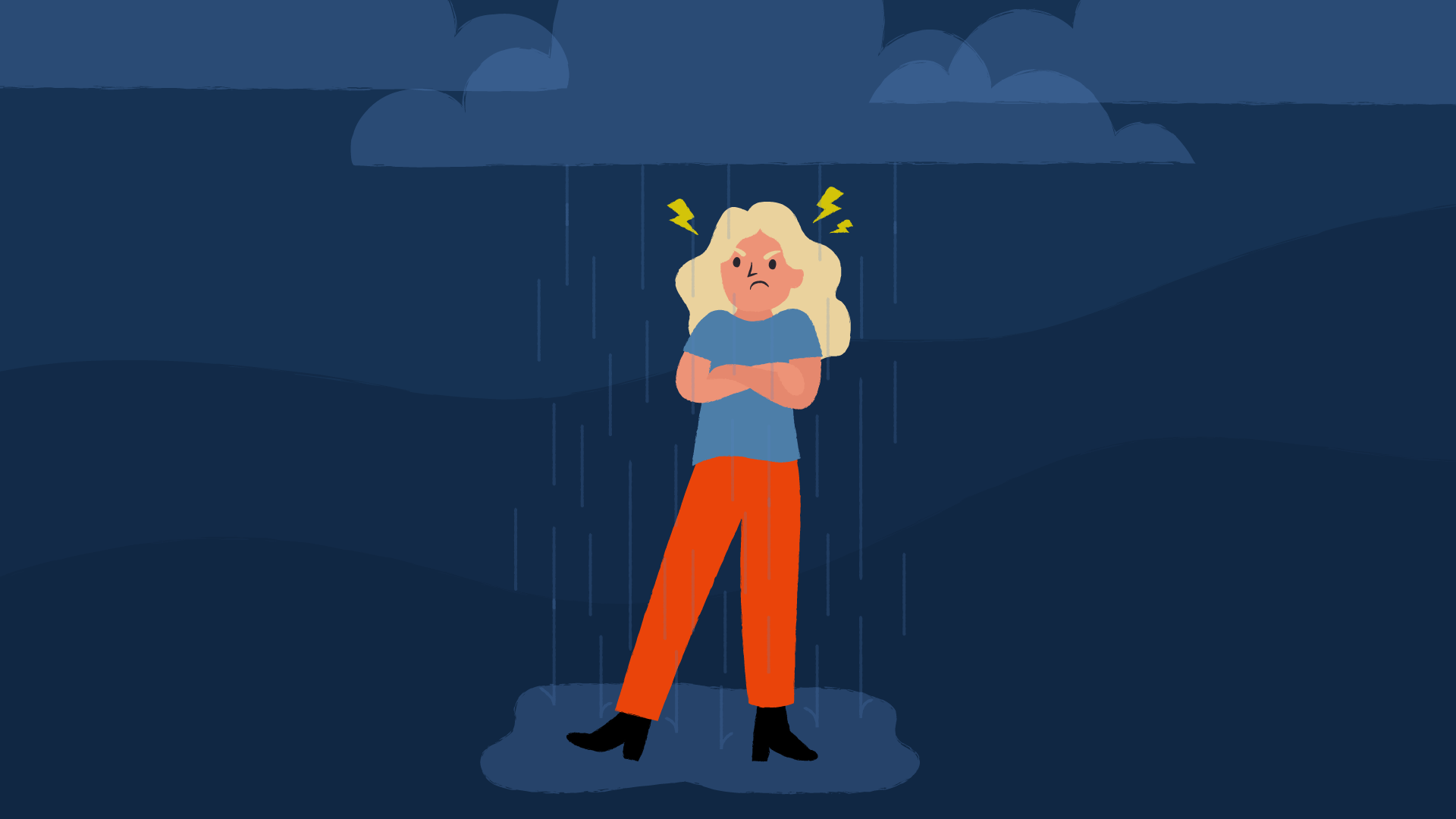 There are a handful of disadvantages to a cloud phone system that runs entirely over the internet. However, with a little planning, you can minimize its impact on your business.
1) Faster networking equipment is needed
One potential downside of a cloud-based communication system is the need for high-performance networking equipment like routers and switches.
The job of a router is to segment networks, assign IP addresses, and shape network bandwidth. Older routers may be incompatible with large-scale VoIP implementations.
Most people assume Wi-Fi works flawlessly through walls. As more employees use laptops and softphones, they'll likely use a wireless connection. If your office hasn't conducted a wireless site audit, you might have some dead spots.
There are a few solutions that are easy and affordable to implement.
Take the time to update the firmware of your router for additional features and fixes. If you're ready for an upgrade, check out our recommended routers that are optimized for VoIP. If you have a large office, consider adding a mesh Wi-Fi network for maximum speed and coverage.
Related: 12 Best VoIP Adapters in 2020: Compare Features, Reviews & Costs
2) A stable internet connection is required
All of the benefits of moving your phone system to the cloud will be for nothing if your internet connection fails. Never fear, there's a backup plan.
A reliable internet connection is the only system requirement that applies. Over the past decade, internet speeds have increased, and so has its reliability. It's not uncommon to have well over a 100 Mbps available to most businesses and home users. (That's enough for more than 1,000 VoIP calls at once!)
The good news is that your cloud phone service doesn't use massive amounts of bandwidth. Each one of your phone lines should have at least 100 kbps of upload speed available. You can take a VoIP speed test to check if your network is ready for VoIP.
What if your ISP goes down? With a cloud-based phone system, you can instantly log into your dashboard and direct calls to cell phones with advanced call forwarding. If you don't have another internet connection available, call our support team, and we can take care of these urgent requests.
Be sure to monitor your network use. If your team watches Netflix while working, it will consume valuable data from your internet connection. Consider implementing Quality of Service (QoS) rules to prioritize VoIP traffic over video streaming. Doing so improves your caller's experience, especially if you have a call center or other large-scale SIP applications.
Related: How Much Data Does VoIP Use? Tips to Forecast Your VoIP Bandwidth
3) Latency and jitter (occasionally) happens
Jitter and latency are other call quality issues you may experience with your cloud-based phone calls. It's just a natural function of networks, especially wireless networks.
Here's how a phone call works with VoIP. Phone calls are converted to data packets and transmitted over the internet to the network of the other party. At that point, it's converted back into audio that the person on the other end hears.
Between your internal network, ISP, and VoIP service provider, there are many servers in between. Network jitter and packet latency are two common VoIP issues.
Jitter – Data packets don't arrive in the correct order. The result can be choppy audio or calls that are delayed or dropped. The variance in ping responses that measures jitter.
Latency: As packets encounter network congestion, callers may experience a brief delay or echo in a conversation. In most cases, it's not noticeable, but in severe circumstances, it can be problematic.
Here are a few solutions that you can try to troubleshoot these issues.
Check your internet connection and test your bandwidth
Use an Ethernet connection for your phones and computers whenever possible
Consider enabling jitter buffering, which many Nextiva devices have pre-enabled
Related: 10 Top VoIP Issues: How to Fix Them Forever
4) Location info is limited for emergency calls
For most people, this won't be an issue. Phone calls made over the internet don't necessarily have accurate location data attached when calling 911.
When calls are directed to an emergency call center (known as a PSAP), operators may not know of your location or even your phone number. By default, calls arrive at the nearest PSAP based on the account holder's address.
To overcome this, update the fixed address assigned to each business phone line in your cloud phone system. This setting is known as E911 and is something you should become familiar with. When employees work from home or away from the office, you should update it promptly.
We recommend you suggest to your team that people should use their smartphones since GPS data and cellular triangulation passes this data instantly to nearby PSAPs.
Related: Virtual Phone Numbers: What Are They & How Do They Work?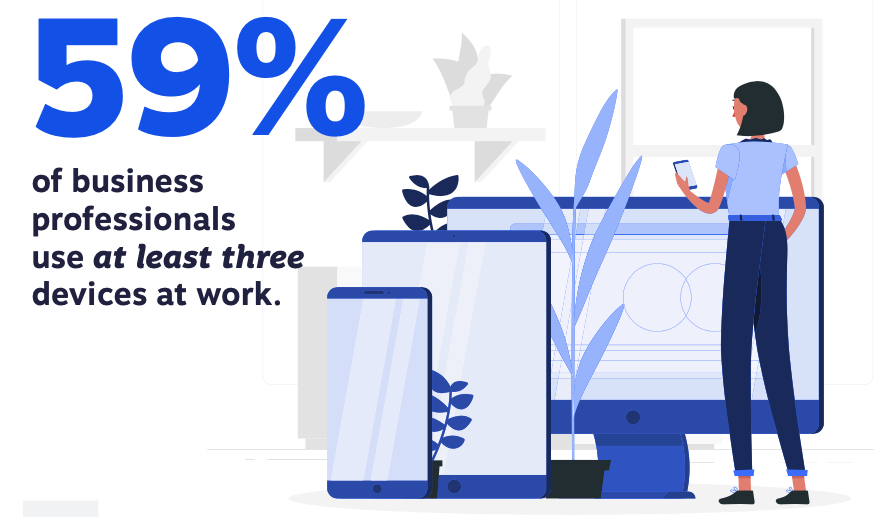 Tips to Move Your Phone Service to the Cloud
We've seen our fair share of successes when companies upgrade to the cloud. It can be a bit intimidating, but with a little planning, you will be very successful.
Moving your office phone system to the cloud will bring you benefits that a traditional landline can never match. The pros outweigh the cons for sure!
Here are a few action items to make your migration to the cloud go smoothly.
Plan ahead – Forecast your company's growth, network requirements, ISP bandwidth, team workflow. You'll find that the obstacles have less to do with VoIP and more to do with internet service providers and their connected networks.
Leverage powerful VoIP features – Take advantage of the dozens of built-in VoIP features to solve business problems. For example, auto attendants, call routing, and cloud-based call recording. Get your team's wishlist together for what they want, and you can probably grant their wishes with a cloud phone system.
Follow recommendations from your VoIP provider – Not all cloud phone systems are alike, so you'll want to ask plenty of questions. Embrace their suggestions to achieve optimal call quality. They know their infrastructure and what works best for customers like you. A reputable service provider will take the time to answer your questions so you can make the migration smooth for everyone.
The flexibility of a cloud-based phone system means that it can adapt to the growth of your business. All you need is the right partner to support you on that journey.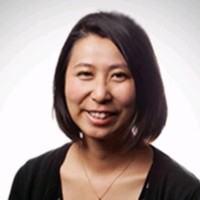 Julie Bai is a product manager at Nextiva, UCaaS evangelist, no-bull communicator and translator for people, dog lover, and mother to an adorably active boy.