As a business owner today, it's much more likely that you will need to place calls to Mexico to talk with contacts, work with suppliers, and accomplish what you need to be done effectively.
If or when that time comes, it's important for you to understand the process of calling Mexico from the US.
It can either be complicated and expensive, or simple and affordable depending on the route you take.
In this post, we'll explain how phone numbers in Mexico work, what area codes you should be familiar with, how you can connect to those numbers, the most efficient ways to complete international phone calls, and most importantly; how you can complete those calls at the lowest rates possible.
Take the time to go through this complete guide, and you'll be prepared when the need finally arises to make a call to Mexico.
A Step by Step Guide on How to Call Mexico from the US
Even though you might have business or family out there, you may not know how to call Mexico from the U.S.
We're going to provide you with a step-by-step guide to make it easy to understand what you do with the Mexican phone number you have.
Dial the exit code– Tap 011 into your phone to let the carrier know you are calling outside the United States.
Enter the Mexico country code – Punch 52 into your phone to let your carrier know you want to call through to Mexico.
Remove the trunk code – Ignore the portion of the phone number that begins with 01, 045, or 044. This is known as the trunk code and is only necessary when calling one Mexican phone number from another.
Punch in the number – Type in the full phone number that you want to dial, starting with the 2 or 3 digit area code followed by the phone number.
As long as you follow all of these steps you should be able to call a phone number in Mexico without any issues.
It's important to verify that your phone is able to call internationally because if it isn't you won't be connected.
Which Area Code Should I Use?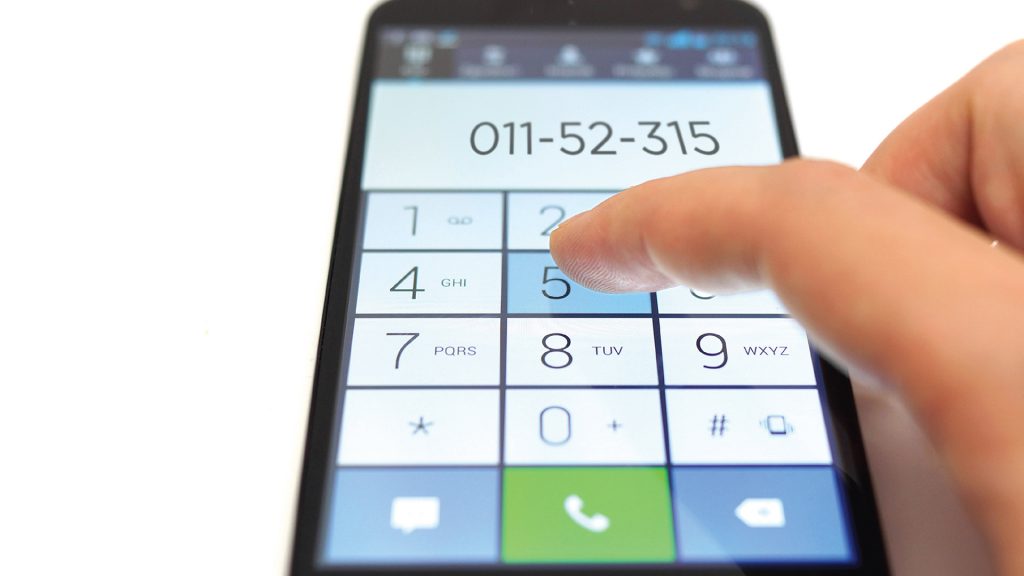 The residents of Mexico use a wide range of area codes depending on the part of the country that they live in. If you know where the person you want to call lives, you should be able to figure out which area code to use accurately.
Below is a simple table containing all the standard area codes defined by location.
| | | | |
| --- | --- | --- | --- |
| Location | Area Code | Location | Area Code |
| Acapulco | 744 | Aguascalientes | 449 |
| Cabo San Lucas | 624 | Campeche | 981 |
| Cancun | 998 | Celaya | 461 |
| Cd. Juarez | 656 | Cd. Lazaro. Cardenas | 753 |
| Cd. Oregon | 644 | Cd. Sahagun | 791 |
| Cd. Valles | 481 | Cd. Victoria | 834 |
| Coatzacoalcos | 921 | Colima | 312 |
| Cuernavaca | 777 | Culiacan | 667 |
| Chetumal | 983 | Chihuahua | 614 |
| Chilpancingo | 747 | Durango | 618 |
| Fresnillo | 493 | Guadalajara | 33 |
| Guadalupe Victoria | 676 | Guamuchil | 673 |
| Guanajuato | 473 | Guasave | 687 |
| Guaymas | 622 | Hermosillo | 662 |
| Huatabampo | 647 | Iguala | 733 |
| Isla Mujeres | 998 | Ixtapan de la Sal | 721 |
| Jalapa | 228 | La Paz | 612 |
| Leon | 477 | Manzanillo | 314 |
| Maravatio | 447 | Matamoros | 868 |
| Mazatlan | 669 | Merida | 999 |
| Mexicali | 686 | Mexico City | 55 |
| Minatitlan | 922 | Monclova | 866 |
| Monterrey | 81 | Morelia | 443 |
| Nuevo Laredo | 867 | Oaxaca | 951 |
| Orizaba | 272 | Pachuca | 771 |
| Patzcuaro | 434 | Poza Rica | 782 |
| Puebla | 222 | Puerto Vallarta | 322 |
| Queretaro | 442 | Saltillo | 844 |
| San Felipe | 686 | San Luis Potosi | 444 |
| Tampico | 833 | Tapachula | 962 |
| Taxco | 762 | Tehuacan | 238 |
| Tepic | 311 | Tequisquiapan | 414 |
| Texcoco | 595 | Teziutlan | 231 |
| Tlaxcala | 246 | Toluca | 722 |
| Torreon | 871 | Tulancingo | 775 |
| Tuxpan | 783 | Tuxtla Gutierrez | 961 |
| Valle de Bravo | 726 | Veracruz City | 229 |
| Villahermosa | 993 | Zacatecas | 492 |
For example, if you needed to call a person with a landline in Toluca with the number 044 722 1234 567 you would type the following into your phone.
011-52-722-1234-567
The 011 signals you are calling outside the United States. The 52 connects you with Mexico and 722 is the Toluca area code and the 1234 567 is the local phone number that you're trying to reach.
If you were to call the same local number in Morelia instead you would type in:
011-52-443-1234-567
How do I dial a cellphone number in Mexico?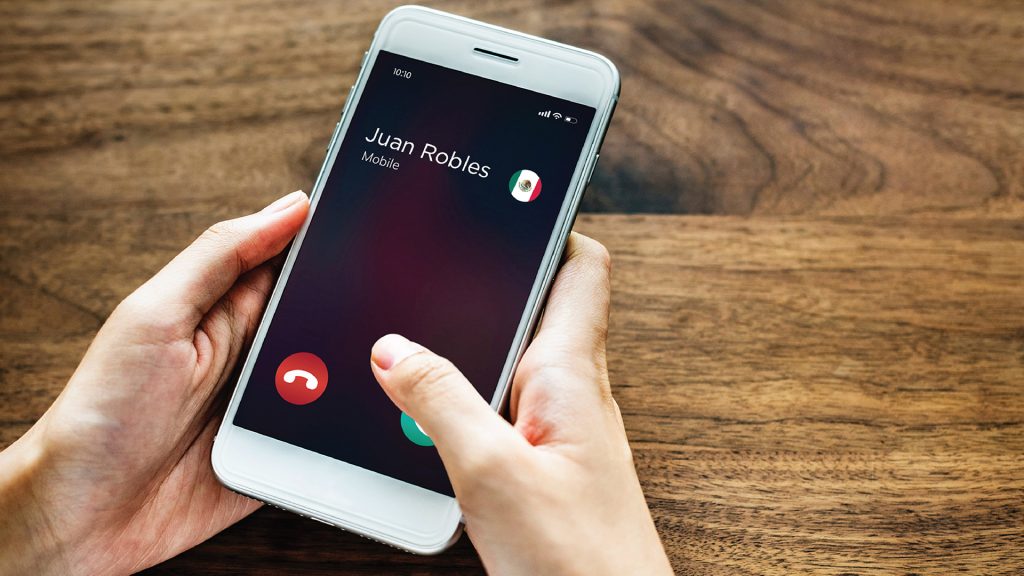 If you would like to learn about calling Mexico from the US when the person has a cell phone, the process is simple and straightforward. Follow the below steps to dial the number with any phone approved for international calls.
Enter the exit code – Begin by typing 011 into your phone to signal you are calling internationally.
Type in the Mexico country code – Type in 52, the country code for Mexico, this connects you to the right country.
Remove the trunk code – After you dial 1, it's important to remove the trunk code which is 044 or 045 typically. This is just for use when calling one number in Mexico from another.
Enter the area code – Enter the corresponding area code for the location you want to call. It's the first 2 or 3 digits of the phone number.
Finish with the phone number – Enter the remaining digits of the number and complete the call.
You will now be connected with the cell phone as long as you are using a phone approved for international phone calls.
How do I Make a Business Call from the US to Mexico?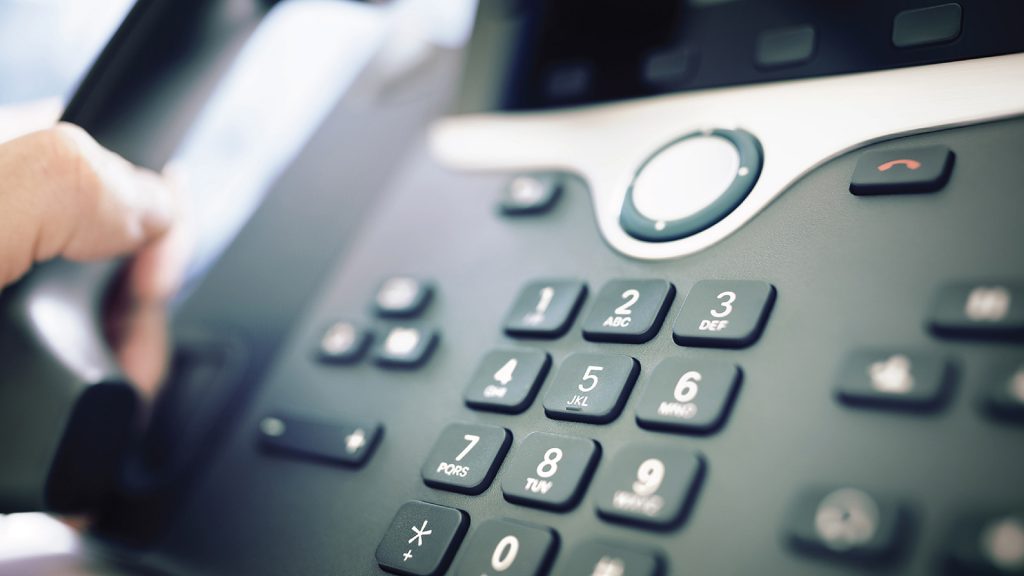 Now that you understand how to call Mexico for personal use, you're probably wondering how to do the same for business purposes.
The process is very similar, but serious business owners shouldn't be using their traditional business lines to complete this process. It's much too costly and time-consuming, especially when trying to enable employees to do the same.
Business owners or managers should look into using a commercial phone service to enable easier and more affordable calls to Mexico instead.
Nextiva's business phone app is simple to use and can be enabled for every employee at your company that needs to make international calls.
Not only that, but it gives you simple control over all the call center numbers that your company has, making it easy to manage your company's calling policy and taking care of any routing for you.
Nextiva is a cost-effective way to talk internationally, and it's made specifically for call-center use and to simplify calling for big businesses.
Call a Nextiva representative today at (800) 799-0600 and find out how you can simplify calling internationally for everyone.
Here's How to Call Mexico with the Nextiva App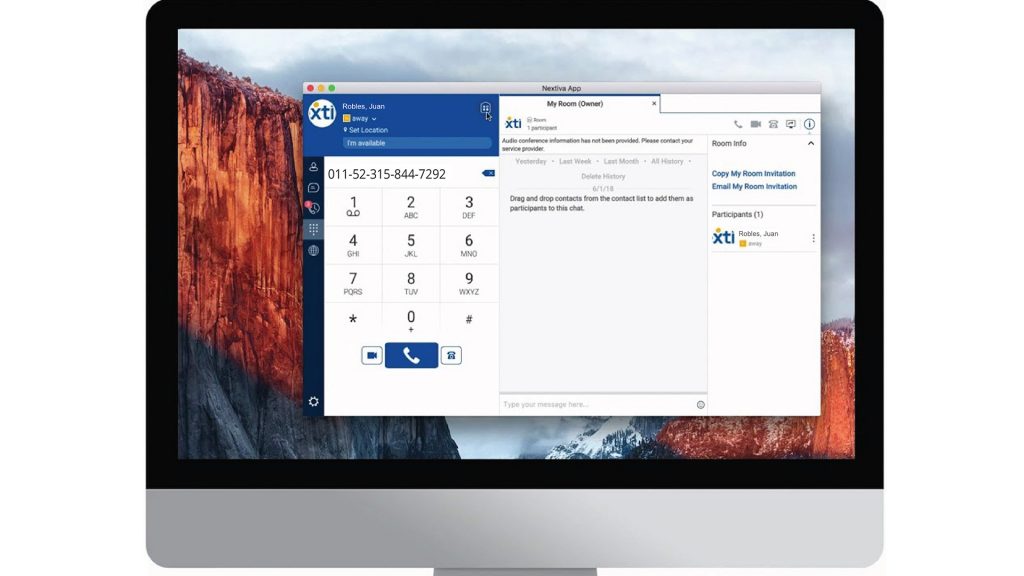 Calling Mexico with the Nextiva App is simple to do once you've enabled international calls for your call center and once you've signed up for a service plan.
Enable International Calls for Your Entire Call Center
Visit Nextiva.com
Click the login button at the top of the screen and enter your credentials
Move your mouse over the "Advanced Routing" tab and click on "Call Center Locations" on the drop-down menu that appears.
Click on "Log In" next to the call center you want to enable international calling for. A new window will appear
Select "Calling Plan" on the new window and go to "Outgoing Calling Plan" under the Management section.
Go to the Originating Tab and select the check box under "International" to enable international calling.
Select "Apply" to save the settings. Your call center can now make international calls.
Enable International Calls for a Specific Employee Account
Go to Nextiva.com and press the login button at the top of the screen
Enter your account information to sign in.
Place your mouse over top of the "Advanced Routing" section and click "Call center Locations" on the menu that shows up.
Press the "Log In" button on the call center that has the employee you want to enable.
Choose "Users" and choose "Edit" on the specific user that you want to enable international calling for.
Choose "Calling Plan" and "Outgoing Calling Plan".
Select "Custom Settings" and check the "International" check box to enable calling.
Now choose the "Apply" button and the user can dial international numbers.
Dial the Number Using the App
Once you've enabled international calling you can call anywhere in Mexico using the app just like you would a standard phone number.
Enter 011 to exit the United States
Type in 52 to connect to Mexico
Skip the 045 or 044 trunk number
Type the remaining digits of the number into the phone and initiate the call.
As long as you enabled international calling in the app you should be connected to the number in Mexico immediately.
How Do I Lower the Cost of Calling Mexico Regularly?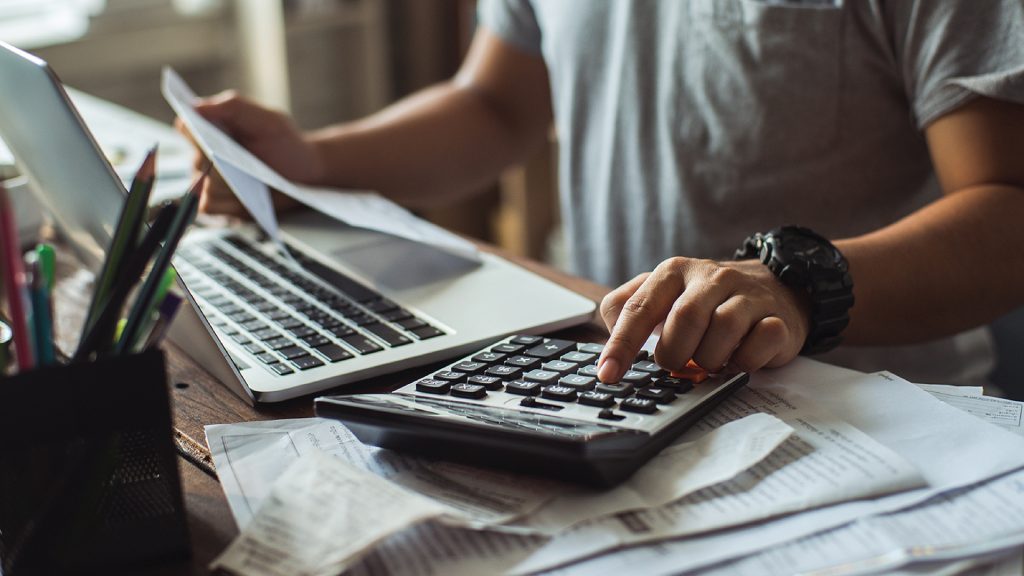 If you're a United States business owner that frequently needs to call Mexico for business purposes, it's important to reduce your calling costs in any way that you can.
The first and most effective step to do this is to switch from traditional phone service to a business VoIP solution like Nextiva.
Nextiva can offer international rates as low as $0.17 per minute when calling to most areas of Mexico, making it very affordable to talk business using the simple app.
Without VoIP, you could pay two or three times as much for your International calls, and you'll likely have to go through a more complicated dialing process to complete the calls as well.
Businesses often switch to Nextiva to enjoy convenient call routing services, affordable international calling and excellent control over the entire call center.
Forget about complex calling solutions and simplify your business.