If you want to know how to call Canada from the US, we encourage you to read on and learn the surprisingly simple process.
For a quick guide, follow the three steps below:

Start by Dialing "1" (exit code)
Dial the area code (see chart below)
Dial the remaining seven digits
Have more in-depth questions? Below are a list of common questions as well as answers. No matter what device or phone system you have, we have the answer you're looking for. Just click on any of the questions below to learn more.
Common Questions:
How Do I Call Canadian Landlines from the US?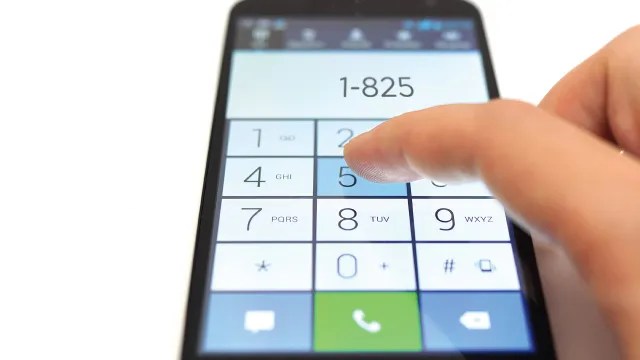 If you would like to make a call to Canada from the US, you'll need to take the time to learn the process. Once you understand the steps you'll realize that calling out of the country isn't as complicated as it seems. While calling some countries requires you to input a country exit code and a country code to connect with the country of your choice, that's not required with Canada at all.

Steps:
Begin the number you're dialing with a "1", this is the Canada country code from the United States.
Move on to dialing the area code for the region of Canada that you are dialing. 780 will connect you to a number in Northern Alberta, while 514 will connect you to a number in Montreal.
Finish by dialing the remaining 7 digits of the phone number that you want to reach. This will connect you to the phone that you want to call.
As long as you have the area code, and the number that you want to reach, you can call to Canada from the United States with ease. It's simpler than using an exit code and a country code like you need to do with other parts of the world.
Canadian area codes you should know
| | | | |
| --- | --- | --- | --- |
| Location | Area Code | Location | Area Code |
| British Columbia | 250, 604, 778 | Alberta (Southern) | 403 |
| Edmonton | 780 | Quebec City | 418 |
| New Brunswick | 506 | Thunder Bay | 807 |
| Sherbrooke | 819 | Toronto (Metro) | 416, 647 |
| Toronto (Greater) | 289, 905 | Prince Edward Island | 902 |
| Vancouver | 778 | Manitoba | 204 |
| Nova Scotia | 902 | Ottawa | 613 |
| Newfoundland | 709 | Yukon & NW Territories | 867 |
| Montreal | 514 | Quebec | 450, 819 |
| Alberta (Northern) | 780 | North Bay | 705 |
| London | 519 | Saskatchewan | 306 |
Examples of dialing Canada from the United States
To call a home or business in North Bay you would dial 1-705-123-4567
To call that a landline phone in Manitoba instead you would dial 1-204-123-4567
The process is easy and it's something that most business owners can do without trouble. If you're interested in communicating with businesses over in Canada you just need to know their area code and number in order to do so.
How Do I Call a Cellphone in Canada from the US?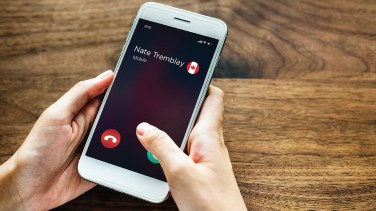 Calling landlines in Canada is simple and the process for dialing up cellphones throughout the country works about the same. It doesn't matter what carrier the cellphone holder is using, you can reach them with the same simple steps listed below.
Steps:
Dial 1 before the area code and number that you put into your phone.
Enter in the area code for the section of Canada you want to call. Use the list above to find the right region you want to contact.
Finish with the seven-digit number that you want to call and press the call button. You should be connected almost instantly as long as you are allowed to call Canada from your phone provider.
How Do I Make a Business Phone Call to Canada from the US?


Now that you understand how to call Canada from the US when it comes to everyday phone numbers for personal use, you're probably wondering how to call businesses.
This is an important skill and the best way to accomplish this goal is by using the Nextiva App. Nextiva offers the industry's leading VoIP phone service, and gives business owners the power to efficiently make calls to Canada from any part of their business.
The app is simple to use and offers excellent control that call centers can really benefit from. Employees can make calls conveniently and the Nextiva app gives businesses complete control over which countries are callable as well.
If you're looking for the best way to call countries like Canada for your business, create an account at Nextiva or (800) 799-0600 and get the calling service your business needs.
Completing calls to Canada using Nextiva
Nextiva makes calling simple so you don't have to worry about how to call Canada from the US when using the app. You can complete calls to numbers in Canada in just seconds. Since Canada isn't considered international when phone service is concerned you can call numbers throughout the country without spending extra when using the Nextiva app.
How Do I Reduce Calling Costs to Canada?


You're in luck if you're primarily interested in making calls to Canada, because you won't have to pay international rates for any of those calls. Whatever you pay for your standard phone service will also include making calls to Canada, so you don't have to worry about international rates or things like the Canada country code when you make calls.
You can still conduct business for less with using the Nextiva App compared to other business calling services today. The Nextiva VoIP service is a full-featured business calling solution that works well for calling centers and most businesses with a large number of employees. It includes advanced features like User and Group controls, call routing, remote dialing and more, and it can be controlled from a mobile device using the simple app that's included with the service.
Forget those extremely expensive businesses calling solutions, and consider Nextiva, the streamlined and efficient calling solution that gives you all that you need right in one simple app and dashboard.
Businesses that are looking to enjoy the best international calling experience, and the best business call management service in general benefit greatly by using VoIP services.
Get access to advanced management features, affordable rates, and powerful tools to help you run your business better. Sign up for Nextiva or contact a representative at (800) 799-0600 if you're interested in exploring innovative products and services for your business.