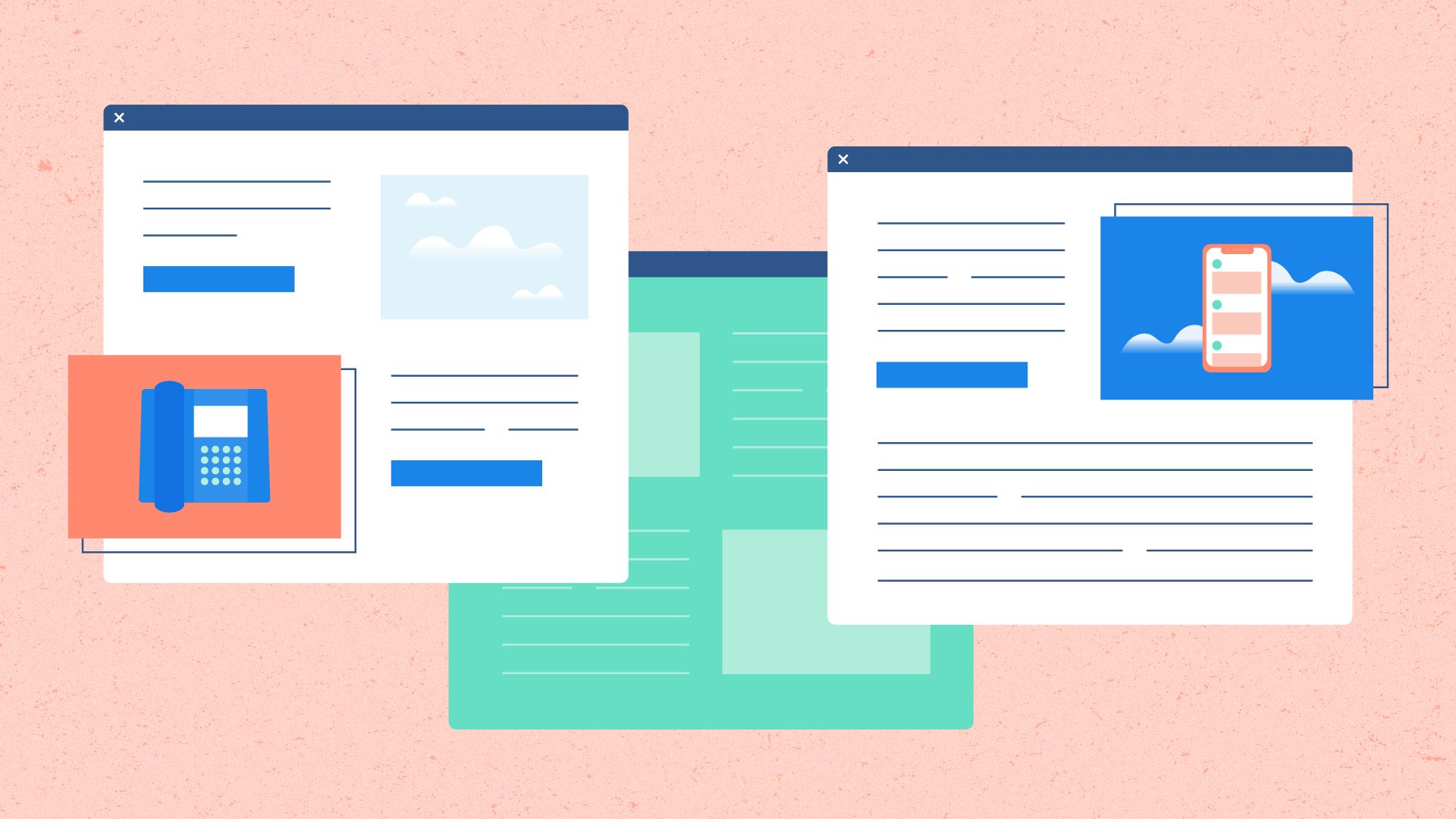 Not many people would have predicted the staggering rise of VoIP just a few years ago.
But as VoIP, which stands for Voice over Internet Protocol, continues to dominate the future of business communications, it seems like new VoIP blogs arise every minute.
So, where's someone without much free time supposed to start?
Should you look for bloggers sharing info about VoIP software on social media? Or is it best to go with the latest news on VoIP technology from SMB blogs?
Since there are almost too many options to consider, we've rounded up some of the top VoIP blogs on the web today.
Top 10 VoIP blogs to follow:
Each of these blogs leads the way when it comes to industry updates, how-to-guides, the latest VoIP news, and much more. Let's start with our favorite:
Even though we've been rated the best business phone system by U.S. News, that's not all we talk about on our blog. We work hard to provide emerging industry updates, actionable advice guides, unforgettable marketing tips, customer experience strategies to transform your business, and more.
Who is the Nextiva blog right for? Everyone! Sure, we love business communications, and we could go on about our unmatched VoIP system forever. But we want your business to do well in other areas too.
That's why our blog covers a range of other topics — such as sales, productivity, leadership, and improving the customer experience, which makes it helpful no matter your business size or type.
Post frequency: We strive to deliver the best insights throughout the month.
Types of posts: You'll find a healthy mix of educational posts, listicles, industry updates, how-to-guides, troubleshooting advice, best practices, VoIP news, and more to help your business run like a machine.
Top categories: Business communications, customer experience, leadership, marketing, sales, and productivity.
Must-read post: The Switch to VoIP Looking Hard? Not With These 9 Steps
The GetVoIP blog focuses on the latest news and trends in the VoIP and cloud communication markets.
Who is the GetVoIP blog right for? Anyone looking to get in or stay current in the VoIP space. If your business has already slashed its phone bill with VoIP, you'll find ways to further optimize your experience. And if you're still considering a VoIP phone service, GetVoIP will provide all the intel you need to make a decision.
Post frequency: Several times per week.
Types of posts: Their blog offers comparison guides, news reports, how-to guides, and other noteworthy articles.
Top categories: VoIP and unified communications, cloud computing, web services, and business insights and tips.
Must-read post: Top 10 Business Phone Services for 2021
CRN, short for Computer Reseller News, has been around for decades and regularly publishes technology news for a variety of audiences.
Who is the CRN blog right for? CRN is the perfect blog for solutions providers, value-added resellers of software and hardware, IT partners, and general tech enthusiasts looking to stay up-to-date on the latest news.
Post frequency: As a news outlet, CRN publishes daily. When it comes to VoIP, they publish as often as the news comes in. For example, when Zoom recently announced it's going partners-only in China. With VoIP and unified communications being all the talk right now, you can expect more frequent posts.
Types of posts: Daily news, analysis, and unique perspectives from technology journalists, editors, and writers.
Top categories: VoIP news, VoIP leadership, video conferencing, unified communications, and channel programs.
Must-read post: Nextiva Launches its First-Ever Channel Program
Channel Partners provides news and analysis to alternate distribution channels serving the communications industry.
Who is the Channel Partners Online blog right for? This blog is perfect for vendors looking to advance their business through channel partner programs. Its content is also tailored for communications and cloud services providers.
Post frequency: Varies for articles tagged as VoIP. Could be multiple times per month, could be once every few months.
Types of posts: Articles on business strategy, research, and case studies.
Top categories: Core tech like backup and disaster recovery, LAN, hosted telephony, and data centers. Future tech like cloud communications, the internet of things, mobility and wireless.
Must-read post: Here's What's Wrong with Your Channels Program
This daily blog is written by Andy Abramson, founder of Comunicano.
Who is the VoIP Watch blog right for? Andy mostly writes to tech audiences, covering topics like the internet of things, VoIP, cloud communications, and video conferencing. However, he also writes the occasional travel tech article.
Post frequency: Several times per month.
Types of posts: Blogs and commentary.
Top categories: Internet of things, VoIP, video conferencing, and telecommunications news.
Must-read post: 5G Delays May Be Good. Here's Why
The GigaOm blog is all about showcasing the data and analytics behind the most exciting VoIP trends, cloud services, and AI advancement in the business realm.
Who is the GigaOm blog right for? People who care about the numbers. This blog provides research and reporting from expert analysts who dissect the facts and figures to help you make informed decisions and stay ahead of the curve.
Post frequency: Several times per month, including monthly webinars.
Types of posts: Industry briefs, market reports, vendor profiles, and analytics.
Top categories: Cloud infrastructure, analytics, dev and ops, artificial intelligence, security and risks, and market reports.
Must-read post: Key Criteria for Evaluating Cloud Database Platforms
7) VoIP Supply
The blog at VoIP Supply is known as the VoIP Insider, and for a good reason. Readers receive a comprehensive inside look at the latest product reviews, technology updates, and walkthroughs from their top experts.
Who is the VoIP Supply blog right for? More experienced VoIP users. Even though this blog delivers everything you'd ever want to know about VoIP, they really shine when breaking down more complicated product specs and technical tips for the everyday user.
Post frequency: Several times per month.
Types of posts: How-to guides, installation walkthroughs, product reviews, reports, tech updates, questions and answers, and new product alerts.
Top categories: First look, small business VoIP, Q&A, VoIP hardware, and new products.
Must-read post: 4 Cool VoIP Features You Need to Take Advantage of
The No Jitter tagline, "Insight for the Connected Enterprise," makes it a no-brainer for readers seeking enterprise-level advice about cloud communications and VoIP solutions.
Who is the No Jitter Blog right for? Large businesses. In addition to the latest VoIP news, you'll also learn about helpful business topics like AI and speech technologies, customer experience support, contact center information, embedded communications and APIs, management and security, strategic leadership, team collaboration tools, etc.
Post frequency: Several new articles are published throughout the month.
Types of posts: Informational articles, how-to-guides, emerging industry news, and the latest product updates.
Top categories: Cloud communications, team collaboration tools, user adoption and training, contact center and customer experience, SIP and SIP trunk intel, and product news.
Must-read post: Cloud Communications: 6 Questions to Ask on Security
More than one million readers visit the WPBeginner blog every month to read up on the latest WordPress advice from industry experts.
Who is the WPBeginner blog right for? Whether you're a freelancer or a full-scale agency, there's a blog for everyone on WPBeginner. Its editorial staff is always distributing the latest WordPress advice in easy-to-read blogs. If your site is built with WordPress, you need to bookmark WPBeginner.
Post frequency: Every day, sometimes multiple times per day.
Types of posts: How-to guides, beginners guides, comparison guides, listicles, and troubleshooting guides.
Top categories: WordPress basics, WordPress tips and tricks, WordPress plugins, VoIP education, domain coupons and deals, and business growth through web content.
Must-read post: How to Choose the Best VoIP Provider of 2020
10) UC Today
The UC Today blog is called UCaaS, and it features everything from reviews and opinions to the latest news updates. Bonus: In addition to blog posts, you'll find podcasts and videos too.
Who is the UC Today blog right for? Business owners of all different sizes. Reading articles about the changing workplace, top brands to follow, statistics reports, troubleshooting, and more will ensure your business gains a competitive edge.
Post frequency: UCaaS is often updated with several new posts each month. Don't be surprised if you see two or three new posts come out in the same week.
Types of posts: Educational deep dives, business tips, tech news from Fortune 500 companies, case studies, and reports on current and future trends.
Top categories: Digital transformation, remote working, home working, security, Microsoft teams, PBX, future of work, COVID-19, statistics, phone system, cloud phone system, and Cloud PBX.
Must-read post: Making a Business Case for Cloud Communications
Wrapping up
And there you have it, 10 industry-leading VoIP blogs to follow! But if you're scratching your head and wondering how you'll find time to follow all 10, allow us to offer a bit of advice:
Start with the Nextiva Blog >>
No, we're not just tooting our own horn here. After taking a deep dive into these other blogs, we can confidently say our blog offers a comprehensive rundown of different topics to help every aspect of your business, not just VoIP.
So when you subscribe, you'll gain insight into the latest VoIP trends and learn tips to improve sales, productivity, leadership, marketing, the customer experience, and more.
Our one-stop-blog lets you stay up-to-date without wasting time. There are always new posts to read and insider takes you won't find anywhere else.