Virtual call center software is a call center that connects agents across locations. Work-from-home or remote agents become a cohesive team through the internet.
How does it work?
With VoIP (Voice over Internet Protocol) technology, inbound calls come in over the internet, not phone lines. This lets you design a call center around agents and phones. Never mind the line or location!
Is a virtual agent a human or AI?
Some companies use AI-powered "chatbots" as part of their virtual customer service process. This is done using IVR (Interactive Voice Response) technology. Your computer communicates over the phone via voice and the keypad.
But most virtual agents are people working remotely.
Why go virtual?
Running a call center the traditional way involves unnecessary costs. You likely pay as much as 70% of base salaries in running costs.
With a VoIP-based virtual call center, like ours, cutting costs is only the first of many benefits.
What's coming up:
Virtual Call Center Software Vs. On-Premise Call Center
A standard inbound call center has real-estate costs, higher overheads, and higher turnover rates.
It's also more challenging to scale because employees are tied to space. If you want to hire more employees, you need to expand to bigger offices. This process is time-consuming and expensive, and a nightmare for a growing business.
Virtual or cloud contact centers sport lower overheads, more flexibility, and lower turnover rates.
By now you should understand why many businesses choose to make their call center virtual. Even Amazon has decided to go virtual.
But what do the software and technology cost? Do you have to match Amazon's revenues to afford it? (Spoiler alert: no.)
How Much Does Call Center Software Cost?
Landline and mobile phone bills is a big expense with old-school phone systems. Luckily, going virtual tends to be considerably cheaper than a standard landline/CRM combination.
U.S. phone operators advertise rates like 23$/line for business plans or lower, but these are not the actual prices.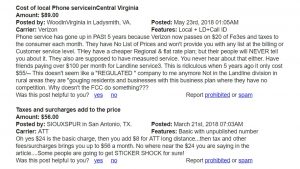 Actual customer reviews show a more realistic image of the pricing, which can go as high as $89 a month for basic local plans.
A business with a lot of outbound calls might end up paying as much as $60-70/agent in phone fees alone. Any outbound call center owners will be familiar with the real prices.
CRM call center software typically costs between $59 and $119 per agent/month.
With a VoIP-based Call Center Solution, you'll end up saving a lot more than that!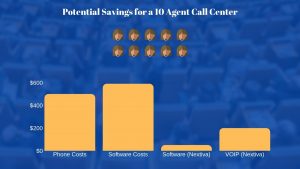 Potentially even hundreds of dollars in savings every month!
But don't take our word for it.
One of our customers; Jersey College, was able to save 40% of its monthly call center bills. And that is on phone lines and technology alone. No productivity boosts or peripherals are factored in.
You can read more about their experience with us here.
And the cost savings don't stop with just the phones, lines and contact center software.
Dramatically Cutting Costs With Virtual Call Centers
On-premise call centers have a lot of overhead. When you factor in the costs of real estate, office renovations, technology, and management, things get expensive.
A virtual contact center drastically changes things. It drastically reduces your need for office space. This change can lead to much lower real estate and center operations costs.
Minimize Your Office Real Estate Expenses Without Downsizing
One of the main issues with providing quality, U.S. based customer support is the real estate prices. On average, office space in tech hubs like Austin costs $481 per square feet. The cheapest major city included in the study, Columbus Ohio, was at $61.
Guidelines for call centers tend to recommend around 100-125 feet per agent. Even at the minimum requirement per employee of 40 square feet, at the cheapest possible price, you're looking at real estate costs of $2.440 per person.
A virtual contact center allows you to downsize your office real estate, increase your workforce, and lower your costs while doing so.
You can introduce partial work-from-home schedules, flex time, or other solutions that allow you to maximize your real estate. Or, like many companies in 2019, including Amazon, power your customer service with 100% remote employees.
Expand Your Team With Work-From-Home Staff
DirectBuy was able to expand their team without having to expand to more offices by allowing employees to work from home. Their max capacity was no longer tied to the physical space in their office, so all they had to do was hire more people.
So it's a cash-flow-positive transition to make. And with well-designed software, it's not too complex or difficult either.
From within the Nextiva dashboard, you can easily add employees to Nextiva by just entering their first and last name to create a profile.

Then fill in a few crucial details, like their dedicated numbers, and add them to the appropriate teams.
Creating and maintaining call centers and "hunting teams" is just as easy.
No longer the need to lay down new landlines and buy expensive equipment for every new hire.
Avoid Expensive Areas And Hire Top Tech/Legal Talent Cheaper
The difference in real estate prices between cities across the U.S. can be huge.
Legal hotbed Washington D.C, with the highest lawyer per capita rate in the country, has prices of $595/square foot. That makes the office space 975% more expensive than in Columbus.
The smart business move is to have the office in a much cheaper, smaller city.
But businesses that rely on highly educated tech or legal talent might find it hard to fill the ranks of a call center located in such a remote area.
Because schools and work opportunities are very concentrated, you have limited options. Either you get lower tier talent or have to pay expensive moving costs and offer higher salaries.
By taking advantage of the cloud, you can hire top talent from anywhere. San Francisco, Austin or D.C., it doesn't matter. You also avoid having to pay hefty office real estate leases or over-the-top salaries.
Lower Your Starting Wages And Remain a Desirable Employer
Tired of long commutes and skyrocketing rents, many Americans desperately want to work from home.
40% of U.S. workers polled consider it such a perk that they are more than happy to take a pay cut to get it. Out of those, 74% thought a pay cut of between 2-5% would be worth it. While 20% said they would be willing to part with 10% of their current salary.
A quick Google news search shows how big an issue it really is.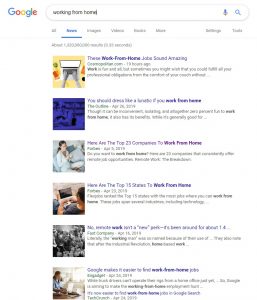 Cosmopolitan, Forbes, Fast Company, TechCrunch and other major publications covered it in April alone.
There is a rising demand for work from home opportunities. By providing them, potential employees get a little less hung up on starting salary.
So you could lower your salaries and get the same quality of, or even better, talent for less money.
The halo effect of a remote work policy is that powerful.
Set Up New Call Centers Without Burning Cash
A virtual call center and flexible workplace routines can allow you to scale down the real estate for existing call centers. But growing businesses can cash in on even bigger cost savings.
Not only do you have to secure new leases, you have to make the property "office-ready".
This process is often prohibitively expensive. Fitting out a new office costs on $196.49 per square foot in the U.S. In tech centers like San Francisco, it's even worse. The prices average out to $237.13 per square foot.
That's not the lease. That's renovation and technology costs alone.
With cloud contact software, you can expand and utilize existing office space to create new teams across locations.
That is exactly what Nextiva enabled Adams Publishing Group to do. As a rapidly growing company, they had recently used the extra cash flow to acquire multiple other businesses. This sudden growth added a lot of new employees that they had to consolidate somehow.
With Nextiva's VoIP & Call Center solutions, they were able to spread their legal department across multiple offices around the country with Nextiva.
You can achieve the same for your own business, by moving your call center to the cloud.
Improve Agent Productivity By Letting Employees Work From Home
If you run a call center, you know the effects of high employee attrition. Sick days, half-days, the stress gets to many call center agents.
At 8.2 days of sick leave per year, call center employees are almost a full day above the national average. This rate is expensive for the employer. It can lead to poor customer experiences because of sub-optimal productivity.
And up to 67% of consumers switch brands after a bad experience.
Understaffed call centers lead to long response times. Temps covering for experienced reps increase the chances of bad experiences.
If you care about customer satisfaction, this is a problem you can't afford.
A study by Stanford University Professor Nicholas Bloom showed that allowing staff to work from home can reduce employee attrition by as much as 50%.
And not only that, your employees will be happy to work from home instead of calling in sick.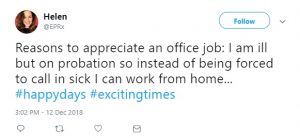 With virtual call center software, this is easy to replicate. They just need the app or software and an internet connection. Then an agent can just as easily answer phone calls from home as from their desk.
It is the cutting-edge of workforce management. You can meet customer service, employee satisfaction, and business KPIs while cutting costs.
Using Your Virtual Call Center to Increase Call Center Agent Satisfaction
A 2018 survey showed that the average U.S. call center turnover rates were 30-45%. That is almost double the national average across industries.
And it is a costly problem to have. The interview process takes on average 22.8 days in the U.S.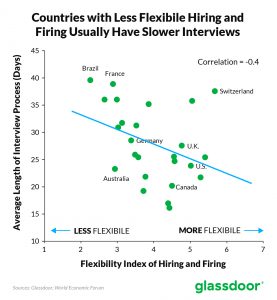 And if you outsource recruitment, you might pay between 15-30% of salary per hire.
So even a tiny improvement in employee satisfaction can save you thousands of dollars.
Increase Flexibility and Maintain the Quality of Customer Interactions
In a 2016 study workers that mostly telecommuted were 87% more likely to love their job. People who had a flexible work life were 58% more likely to love their job.
In other words, flexibility alone can greatly influence how happy people are in their jobs.
In a traditional inbound call center, people have to remain on duty at their desks at all times. It doesn't get any less flexible than that.
Virtual call center software adds flexibility to the work lives of your call center agents. The ability to work from home a few days a week is a perk that will change how employees feel about your company.
With NextOS, you don't even have to install separate technology in your employees' homes. All they need is to install the Nextiva App on their phone.
Inbound calls are still routed intelligently, and the call quality is the same, so the customer interactions don't worsen. Your customer support reputation won't take a hit.
(Of course, your employees need to have a stable internet connection.)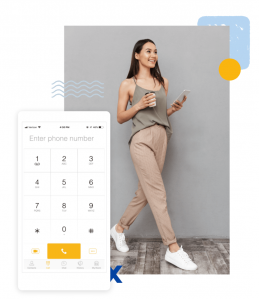 With the app, they can easily change the call settings so that any calls to their usual number gets automatically forwarded to their phone.
It also has other useful features like video conferencing and internal chat. They can use this to collaborate with other team members while on the road.
In other words, your employees will be able to work from anywhere as long as they have their phone with them.
Enable Your Staff to Focus on Their Strengths with Advanced Call Routing
Most call centers route incoming calls by department, function, or availability.
With advanced call routing employees handle only the types of calls that they are good at. Set up skills and categories and automatic call routing takes care of the rest.
And this isn't an unnecessary fringe luxury for your workers. Old-school call distribution can lead to poor customer support experiences.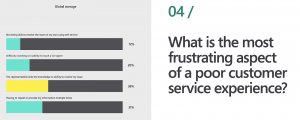 The biggest service frustration of 31% of consumers is having to repeat themselves. In other words, they are frustrated that the first rep can't solve the type of problem they have.
And allowing your employees to use their strengths daily will change how they do their job. Workers who use their strengths daily are up to 600% more engaged at work.
This process is complicated with an on-site setup, but it is easy to do with a cloud-based software like Nextiva.
When you set up a new call center, all you have to do is choose the "skill-based" routing option.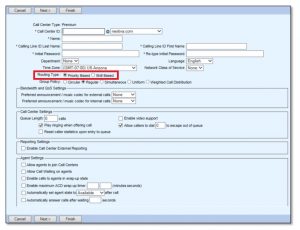 Then, have your managers add skills to new teams and employees to control the call distribution.
If you set up a "technical" skill, you can route it to reps that handle those well. You can route incoming calls about "Billing issues" directly to patient reps with high EQ. The possibilities are endless.
Just following these two simple steps can lead to a much more productive and happy workforce
Use Call Recording to Find/Fix Problems
Many companies let lower level managers or even the agents themselves choose the types of calls they want to handle.
But they won't always categorize themselves correctly. Use call recording to help you with this process.
With Nextiva you can easily set up call recording for specific agents, and certain calls only.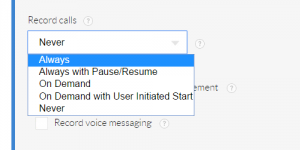 With the user initiated start, you can collect samples of different kinds of customers to figure out where they fit best in the customer support picture.
How to Double Down on Customer Experience with Your Call Center Software
Customer experience has become one of the hottest topics in the customer service/call center world. And with good reason, a whopping 86% of modern consumers will pay more for a better experience.
Handle Calls From Anywhere With The Same Phone Number
Customers hate when they don't reach a customer service rep who can help them. 37% of U.S. consumers listed it as the most frustrating part of a bad experience.
Which means, if you can't send difficult technical calls to the right people from the get-go, you risk losing valuable customers.
Charlotte Geek is a small business where the owner still plays a key role in customer support. But as a business owner, he can't sit around in the office and wait for calls all day.
The Nextiva VoIP app lets him handle calls on the go. The same VoIP phone number reaches him whether he is in the office on the VoIP phone, or on his way to a meeting.
You can automatically route incoming calls to the rep on-the-go, or warm-transfer calls directly from another rep with no "let us call you back".
When transferred, the specialist can even be brought up to speed over chat inside the Nextiva App itself, to ensure a smooth transition.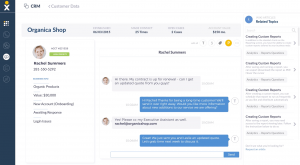 By just choosing the right call center software, and installing the app, your customers avoid the repetition blues.
Advanced Call Queuing: Wait For Specific Agents/Departments
Rush hours make or break call centers. If you just make everyone queue up for the same customer support number, chances are you won't be using your call center agents effectively.
With Nextiva's contact center solution, you can set up and control call queues for specific departments and even agents.

Go Omnichannel by Integrating Calls with Everything Else
Wonder how you can provide a consistent experience between calls and other channels? After all, you don't have the budgets of the digital giants, right?
The answer is to use call center software that also integrates with a CRM for every other channel. This helps you avoid a separated "multichannel" approach, by integrating everything into a single, congruent omnichannel.
Nextiva's VoIP phones communicate directly with the Contact Center. So you don't have to rely on expensive 3rd party phone data analysis.
We offer our very own CRM and marketing communications software as well. Every aspect of communications combined into one service, and one dashboard.
Calls, social media, email marketing, internal communications, analytics… you name it, we have it. All the CRM integrations your business will ever need.
You can mix and match, and only pay for the services that your business needs. Our SIP trunking service is also compatible with an auto or predictive dialer.
If you are currently looking to upgrade your CRM, or marketing automation tools and not just the software for your call center, there's no need to look any further.
Nextiva is a modern, one-stop solution that solves the communication puzzle.
What is The Best Call Center Software?
After reading so much about all the good things a virtual contact center can do for you, you're probably itching to find the right software solution.
At Nextiva we strongly believe in our products, so it would be all too easy just to say "ours" here.
Instead, we will cover what we believe to be the key differentiators that separate the best call center software, from the rest.
1) Secure Data Centers That Meet Government Standards
If your company is in healthcare or another government regulated industry, you need secure data centers and transfer protocols that meet those standards.
By simply using a compliant solution (like Nextiva) you avoid all the trouble of having to develop a solution in house.
Lack of compliance can be costly, with HHS fines of up to $1.5 million/violation/year.
And don't even think about taking things into your own hands and putting a team together. Cybersecurity professionals command an average salary of $116,000. (Don't worry we've already hired our fair share of them for you.)
For Concordia Care, a U.S. insurance company in the healthcare sector, security was one of their biggest priorities. Therefore it was a relief for them to be able to plug and play with a reliable, HIPAA-compliant system like Nextiva.
And securing your data to avoid legal or economic consequences is no longer just for regulated industries.
With GDPR looming large over in Europe, and possible amendments to the U.S. laws surrounding privacy and data, it's become an important issue for any modern business.
That's why security should be a priority everyone in 2019.
Luckily we're HIPAA compliant and proud of all the security measures we take on behalf of our clients.
2) Easy to Set Up and Use
Just because the software is complex and handles massive amounts of data, doesn't mean it needs to be hard to use.
The very best call center solutions are designed with laymen end users in mind. At Nextiva we have taken this to the next level.
We have designed a quick set-up process that can have you up and going in minutes, not hours.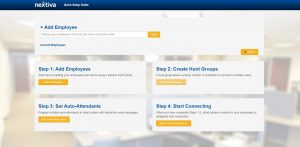 As you can see, all you need to do is follow a few quick steps. Our software will take care of the rest.
That is how good software is supposed to do most of its work; behind the scenes.
But don't take our word for it. As the ease of use is one of our key differentiators, it's something most of our customers tend to comment on.
You can read their take on how our software is to work in our customer stories section.
3) Historical Reporting And an Intuitive Dashboard
"If you're not data-driven in 2019, you will lose to your competition."
This is the mantra of many business experts, and 88% of companies are feeling the pressure, investing in big data and AI with increased urgency this year.
But data alone does not lead to insights.
If the data is not processed and displayed so normal employees (not PhDs in data analysis) can "get it", the analytics software has failed it's most important job; inspiring change with data-based insights.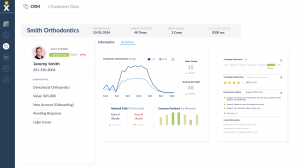 At Nextiva we're proud of how easy it is to use and understand the data in our intuitive dashboards.
As a manager, you can quickly see historical reports of the performance of call centers, as well as individual reps.
The data is real-time, so you can quickly identify problems, like large fluxes in incoming or outgoing calls.
You can also grant supervisors access to specific dashboards. By allowing them to keep track of individual agent performance, you can remove bottlenecks from your management process.
A next-level dashboard helps flatten a company, and enables many key employees to use the data to improve how the company works.
It makes it easy to adapt on the spot, enlist extra temp help as needed, and even address individual agent performance issues.
4) Powerful Enough to Handle Complex Teams & Schedules
Trying to automate complex processes and schedules is almost impossible with a traditional call center set-up.
This difficulty can lead to lower staff-supervisor ratio, higher management fees or ultimate chaos in the workplace.
The best solutions will automatically route calls based on varied daily and weekly schedules without issue.
Not to mention, you can easily coordinate schedules to alleviate busy hours across call centers in different time zones.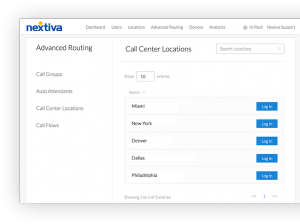 This is nothing to any good cloud call center software.
Functions like these can lower the workload and improve the efficiency of both reps and supervisors.
5) Quality Service
Since it's a digital product often sold over the internet, some providers inevitably end up skimping on the service.
Quality service means a helping hand through every step of the process. From figuring out what specific solutions will work best for your business, to help with set-up follow-up and everything after.
At Nextiva, we provide communications solutions to hundreds of customer support teams. Our award-winning team is 100% in-house, and dedicated to proving what level of service can be provided with the help of our own software.
If a software provider that sells software designed to improve customer service doesn't have excellent service, that should be a clear warning sign.
Conclusion (+How To Start a Virtual Call Center)
The call center of the past was defined by its high costs (which lead to a wave of outsourcing), unhappy agents and high turnover rates.
Virtual call center software is the foundation of building the call center of the future.
The call center of the future allows employees to do their best work. Agents are happy and fulfilled as a result of this and their flexible work options.
Companies no longer have to pay sky-high tech or legal hub prices for talent. Key employees remain available when they aren't in the office.
And the customer gets better support, faster as a result.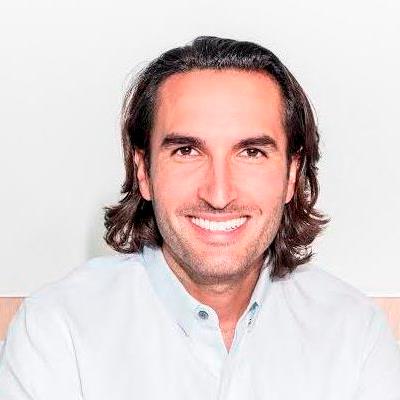 Yaniv Masjedi joined Nextiva in 2008 and currently serves as the CMO, focusing on marketing strategies and customer success. He graduated Summa Cum Laude from UCLA.