Take a moment to think back to a time you logged into website in search of a product or service (probably sometime in the last day or so). If you had a question, did you scroll all the way down to the "Contact Us" page, or did you engage with live chat if the company had such a function?
We're willing to bet you did the latter.
Gone are the days of dialing 800 numbers, hoping to be transferred to someone who can answer our questions. Today, the best front-line customer service responses come in the form of live online chat.
Live chat is a beautiful invention for both businesses and their customers. Businesses no longer need to worry about missing phone calls or emails slipping into spam ethers, and customers can get their questions answered instantaneously—exactly the speed in which is required in today's fast-moving environment.
That's why here at Nextiva we decided to launch NextOS business communications platform.
Still not convinced you need live chat? Read on for seven fabulous (if we do say so ourselves) reasons to fall in love with the technology:



1. Many people prefer texting to talking. How often do you screen calls on your cell phone? (Yes, us too.) You're not alone. Many of us prefer texting to talking over the phone any day. Live chat allows businesses to text with customers in real time. Genius.
2. Beat the competition. While your competitors check their voice messages and emails, you can be busy closing a deal via live chat. Boom.
3. Quickly answer nitty gritty questions. Companies with complicated products often struggle to explain exactly what they do and how those offerings can help their customers. With live chat, you can answer customer questions within seconds, thereby helping them feel much more at ease.
4. Live chat can increase your revenue. Quick response times to questions from clients and increased levels of trust with the community—these are both things that lead to positive word of mouth, and eventually money in your pocket.
5. Customer satisfaction soars with live chat. Aside from acquiring new customers, live chat can help you retain your current customers—many of whom may have questions that need immediate attention. And, as a customer, lack of instant communication can inspire us to quit even a longtime vendor, right? Live chat to the rescue this time and every time.
6. Live chat helps us all multitask. These days, we are always doing at least four things at once: maybe sending an email while listening to a conference call on mute while trying to walk our dog…and the list goes on (hopefully none of these involve driving). Thankfully, live chat is designed for the ultimate multi-tasker.
7. Live chat can cut down on overhead costs. Don't have the budget to staff a customer service line every moment of every day? Fear not! With live chat, you can give the impression that you're a massive enterprise and answer chats from anywhere
8. It's fast. People love instant gratification. In today's digital era people want answers asap. Your customers and potential leads are busy entrepreneurs running their businesses with mile long to-do lists. If you provide your customer with that instant ding of gratification and help release those happy dopamine feelings, you're on the highway to success. Give them answers yesterday.
9. Live chat transcripts give you customer insights. Chatting with your website visitors and potential clients gives you the opportunity to address their pain points. If there's any recurring issues, a log enables you to leverage strategies to improve your customer service in order to better understand and serve your target audience. Transcripts also dual as excellent training opportunities.
More
How to Empower Your Team to Deliver Great Customer Service
Tuesday Tips: How Much Is Poor Customer Service Costing Your Business?
The 3 Keys to Providing Standout Customer Experience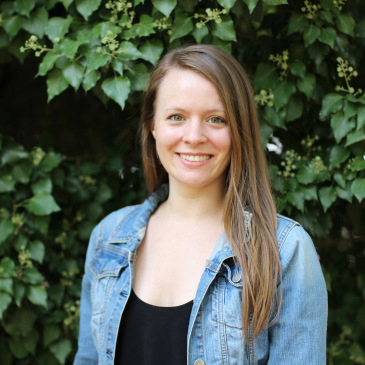 Nicole is the Marketing Communications Manager for Nextiva is passionate about our incredible growth, company culture, and promise of Amazing Service. Outside of marketing, Nicole enjoys cooking easy and healthy recipes, taking care of the office plants, and hanging out with her cat. To get in touch, follow her on LinkedIn and Twitter.