Last year, U.S. companies lost an estimated $62 billion in sales due to poor customer service. How much did your business lose? If you think your customer service is merely about meeting your customers' expectations, consider this: 80 percent of consumers believe it takes "some effort" or "too much effort" to resolve their customer service issues, according to the 2017 Microsoft State of Global Customer Service report.
Customers expect high-quality service these days, and they don't want to waste time repeating information for multiple customer service agents. The Microsoft survey reports 72 percent of customers expect call center reps to know their contact information, product details, and service history as soon as they contact a company. Is your business delivering that level of service? If not, you're probably losing money (and customers). A whopping 96 percent of survey respondents say customer service is key to winning their loyalty.
So what do you need to know to provide the type of customer service your customers expect? Here are three takeaways from the Microsoft survey about customer expectations and how your business can meet them.
1. Customers like to start with self-service
Some 90 percent of respondents in the survey say they expect businesses to offer an online self-service portal. It makes sense — we've all gotten used to answering every question by doing an online search, so why not do the same when we have a problem with the product or service?
Don't skimp on self-help information: The more details you can provide to help customers resolve their issues on their own, the better. If your product or service is complex or technical, you can even let customers help each other. Microsoft recommends letting your customers contribute their own expertise to the portal by creating a knowledge base or discussing best practices. The more, the merrier.
2. Live agents matter more than ever
This might seem to contradict point 1 above, but Microsoft reports that despite their love of self-service, customers still want to know there are live agents available to provide customer support when needed. Three in 10 respondents say the most frustrating part of customer service is not being able to reach a live person.
Since most customers start with self-service, by the time they contact your live customer service reps, they're probably frustrated because they couldn't get the self-service option to work. That means now more than ever, you need customer service reps that are patient, knowledgeable and helpful. A good customer service rep can turn a bad self-service experience around: 30 percent of survey respondents say talking to a knowledgeable, friendly agent is the most important aspect of a good customer service experience.
Of course, your customer service reps can be a lot more knowledgeable and helpful if they have access to all the relevant information about a caller. Since two-thirds of survey respondents regularly use three or more customer service channels, your reps need to be able to access information from all channels.  This prevents customers from having to repeat or input the same data over and over.
3. It's got to be mobile-friendly
More than half (52 percent) of respondents overall, and 63 percent of millennials, typically start their customer service interactions online. Increasingly, however, that journey begins on a mobile device. One-third of respondents overall and 43 percent of millennials regularly use their mobile devices to interact with customer service. From self-service to live chat and phone calls, your customer service experience has to be just as satisfying on a smartphone as on a desktop.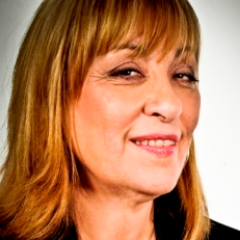 Rieva Lesonsky is CEO of GrowBiz Media, a media and custom content company focusing on small business and entrepreneurship. Email Rieva at rieva@smallbizdaily.com, follow her on Twitter.com/Rieva and visit her website, SmallBizDaily.com, to get the scoop on business trends and sign up for Rieva's free TrendCast reports.