So many of us are struggling to increase revenue, bring in new customers, and find ways to economize. Expenses seem to be ever-increasing, and no one that I know of is handing out free money. So we strategize and try to do more with less.
But what if I told you that your company could probably make a few changes that would result in a dramatically more efficient workplace? Think that might make a difference? Of course it would! And it's probably true. See, most of us have bottlenecks in our businesses – the points at which workflow backs up, when one employee is idle while others frantically try to keep their heads above water. And it's not just a matter of sharing out work differently, especially if you have employees with unique skills and specific tasks.
Examples of bottlenecks abound. The classic instance is an assembly line in a factory, where you have one single point that always backs up while workers down the line are forced to wait. Bottlenecks can and do plague every industry, though. It's a restaurant with one computer surrounded by servers waiting to be able to put in drink orders. It's a billing department that has to manually generate invoices based on orders entered by the salesforce.
So how do you manage bottlenecks? It's a process.
1. Find the root of the problem. It's easy to identify problems – customers have to wait too long for orders, billing isn't complete until the middle of the month, rather than at the beginning – but what's harder is actually uncovering the cause of the problem. It's not always obvious, but just like a weed, if you only take care of the visible part, you're likely to see that same weed again. Ask yourself why you're seeing the problems you are and don't stop asking why until you arrive at the root cause.
2. Break down your workflow. If your billing department consistently struggles to meet deadlines, you may have to look at the entire sales process to determine where exactly the problem is. The problem may not be in the billing department at all. For example, if the order entry system used by sales people can't communicate with the billing system, you end up with two different people double entering exactly the same information. Find the point at which the bottleneck occurs or you're likely to waste time "fixing" parts of your workflow that aren't the problem at all.
3. Do competitive analysis. You don't have to reinvent the wheel. Many industries share the very same bottlenecks, and you can spare yourself a lot of time and trouble by simply seeing how the guy down the street manages his workflow.
4. Think outside the box. For your billing example, it could be that you could eliminate your billing stage altogether by moving to an integrated system that automatically generates and emails invoices as sales occur. Just because you have an established process, that doesn't mean you're stuck with it forever! Keep an open mind.
Time is money. Employee hours are money. By identifying and eliminating bottlenecks, you not only may be able to pare down your expenses, but you may also end up with more satisfied customers and higher productivity in the process.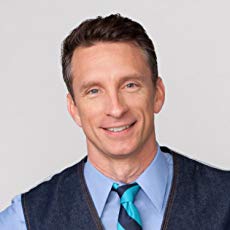 Mike Michalowicz (pronounced mi-KAL-o-wits) started his first business at the age of 24, moving his young family to the only safe place he could afford – a retirement building. With no experience, no contacts and no savings he systematically bootstrapped a multi-million dollar business. Then he did it again. And again. Now he is doing it for other entrepreneurs. Mike is the CEO of Provendus Group, a consulting firm that ignites explosive growth in companies that have plateaued; is a former small business columnist for The Wall Street Journal; is MSNBC's business make-over expert; is a keynote speaker on entrepreneurship; and is the author of the cult classic book, The Toilet Paper Entrepreneur. His newest book, The Pumpkin Plan has already been called "the next E-myth!"