Small business owners and their direct reports clearly need above-average intelligence to know how things work — from understanding the numbers to knowing every phase involved in getting their products or services to customers. Whether that knowledge comes from a MBA or experiential knowledge, a good Intelligence Quotient (IQ) is pretty much essential.
Still, facts and figures are only part of small business operation. An understanding of how customers and employees think and behave is just as important. This is known as an Emotions Quotient (EQ). For some people, it is a natural talent, so hiring a mix of high-IQ and high-EQ people provides a definite leg up in maintaining and growing your company.
You can also develop your own EQ by taking a course or even by searching "how to develop EQ" online. If you can't differentiate between what people say and what they really mean, if people scratch their heads when you talk to them or if you have no clue about body language, you probably should consider developing a better EQ.
If you think you can't afford the time to learn, maybe the following four EQ benefits will compel you to reconsider your position.
1. It's a personalized motivator
Your small business benefits when your workers stretch beyond their defined jobs. It certainly helps when they can pitch in during rush seasons; but, just as important, many employees will stay longer when they have regular opportunities to learn and grow.
EQ helps you predict how much or what type of work each employee can handle. Challenging them beyond their current job descriptions can be a double-edged sword. Where one employee will become frustrated and angry, another will jump right in and get involved. When you instinctively know that frequent challenging task assignments make each work day more exciting for a specific employee, you can expect that person to stick around longer.
2. It helps in targeting work assignments
During the job interview, the resume provides discussion points about areas of experience and the discussion reveals whether that experience qualifies the person to perform a certain job at your company. With a well-honed EQ, however, you have a better opportunity to determine if your job opening and the applicant are really a good fit.
Don't expect applicants to freely admit that they hated every minute of their past ten years as customer support representatives. Still, if you can interpret their short, precise responses to questions during the interview as indicators that they aren't naturally prone to conversation, you may know that you don't want them talking to customers. On the other hand, their skills may be perfect for another open position that analyzes data and makes recommendations to reduce the most common customer support issues.
3. It provides effective feedback
Former legendary Chicago Bears Coach Mike Ditka was notorious for taking a hard line on his players. The tough approach seemed to work well, as he led his team to winning the Super Bowl back at the conclusion of the 1985 season. His EQ told him that every member of his team could take a verbal beating. You probably don't have that same luxury.
When it comes to accepting feedback, your staff members have different emotional boiling points. You need to customize feedback to the individual to create desired changes. Your star engineer may welcome the challenge when you tell him straight out that he is underperforming based on reduced operating efficiency. But, you might throw your HR contact into a state of severe self-recrimination unless you take a softer approach to tell him that he's alienating employees.
Your feedback should improve performance — not diminish it. When your EQ helps you target your approach so that each employee receives feedback properly, you create better employees — and better output overall.
4. It increases productivity
Leaders with high EQ look at both processes and people to identify the reasons behind bottlenecks and other issues that reduce process flow. They recognize that real people have unique assets and liabilities that can affect their suitability for certain tasks — and they understand their employees well enough to recognize how their personalities affect their work. So, when John's extreme attention to detail creates a production line bottleneck, moving him to quality control will speed up the line, while creating a better product for customers.
Managers with high EQ also know themselves
An inward look at the factors that drive you provides you with the tools you need to understand other people, while helping you gain the self-control that helps you guide the behaviors of others. Without self-understanding, how can you control your emotions and cater to the needs of the people that you need to interact with? Self-reflection takes some effort, but the rise in your EQ will help your business life and personal life, as well.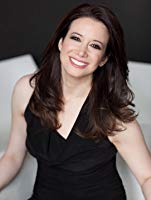 Carol Roth is a radio host on WGN, a CNBC TV contributor, a 'recovering' investment banker & a bestselling author of The Entrepreneur Equation. You can find her on Twitter @CarolJSRoth or at www.CarolRoth.com. She also has an action figure made in her likeness.