If you run a business, you have a company culture. It may not be posted online. In fact, you may not even realize that you have one. But, all aspects of how you do business, whether you define them or not, tell your clients and employees about your company's attitudes, direction and focus.
You have a choice: define your company culture or let it haphazardly define your company to the world. Think about the following six company culture elements that help attract the right people to your business.
#1. Surroundings
Customers form an immediate first impression when they enter your place of business. Elegant surroundings suggest elite products or services, and bare bones environments promise bargains. Either one can bring the right types of customers to your business.
Employees also learn a lot about your behavioral expectations based on their surroundings. Open floor plans encourage free and easy (and sometimes noisy) engagement. Cubicles and offices stress quiet and privacy — and your general desire to maintain a low overall decibel level. Neither option is right or wrong, as long as the atmosphere helps to create the behavior that you expect from your team.
#2. Commitment to core values
Consider one of the most common values: the customer is always right. Do your employees get an opportunity to witness how you personally go the extra mile that supports customer needs and concerns? Teaching by example is a great way for you to drive home your commitment to core values to your staff. But, don't forget to regularly show your appreciation for every employee who demonstrates that same dedication. A pat on the back goes a long way.
#3. Non-work activities
"Work hard, play hard" is a common motto for many small businesses, but what does the "play hard" part really mean? Nextiva offers Friday lunches and fun theme days, among other initiatives, as ways to engage the team and ease stress. Other strategies include encouraging activities that allow employees to get to know each other on a non-business level. Some companies require employee participation, while it's optional for others.
Encouraging employees to form friendships outside of work can enhance many aspects of your business. Recent studies find that employees who have friends among their co-workers typically feel engaged, valued, respected and supported. The result is greater productivity and reduced off-time.
But, don't force it. Employees are unlikely to feel the spirit of friendship when a day at the ballpark forces them to work late nights to meet short deadlines.
#4. Recognition of all team members
Your sales team may bring in the bucks most directly, but every employee supports each sale in some way. When your company culture helps all team members to feel the love regularly, they will work even harder to help meet company goals. Monetary rewards and gifts are great, but heartfelt kudos in any form creates an inclusive company culture.
#5. Commitment to your team
It's hard to imagine too many companies that treat customers with anything less than respect (OK, I've dealt with a few), but do you show respect to your employees? A culture of employee commitment directly flows through to your customers.
Your team should be a serious consideration before you take any type of action. Before hiring a qualified, but abrasive individual, think about how that decision will affect the morale of your employees. And, if you regularly expect your staff to work long hours to get a job done, do you return the favor? Just say "no" when an employee volunteers to make up a few hours needed to care for a sick child.
Don't forget about personal growth, either. You may have a limited budget, but you can encourage additional education and growth by providing contributions — or at least study time.
#6. Dedication to the community
According to one 2016 study, 51 percent of surveyed individuals would not work for a company without a strong commitment to environmental and social concerns. Many company cultures encourage time for employees to volunteer within the community, including Nextiva's philanthropic initiative, Nextiva Cares. 
Consistency creates clarity… and respect
The lack of a well-defined company culture can convey an atmosphere of inconsistency and confusion — and one that people want to avoid. When your customers and employees know what to expect every day, you can anticipate well-deserved respect. When you put your company culture in writing — and demonstrate it every day — don't be surprised to find the best customers and employees beating a path to your door.
Check out this video of Nextiva's company culture: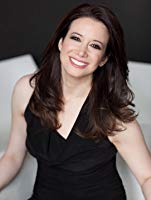 Carol Roth is a radio host on WGN, a CNBC TV contributor, a 'recovering' investment banker & a bestselling author of The Entrepreneur Equation. You can find her on Twitter @CarolJSRoth or at www.CarolRoth.com. She also has an action figure made in her likeness.