There has been a lot of buzz about VoIP lately. Which should not come as a huge surprise. After all, it is the next biggest thing to happen to the telecommunication industry.
And, if you let it, it can be a significant game-changer for your business, too.
But, what most are yet to realize is the amount of time we already use Voice over Internet Protocol (a.k.a, VoIP). It's something many of us use every day.
Every time you use your Mac or Windows computer to call someone using the internet, you are using VoIP. For instance, when you use Skype or Facebook Messenger, these are VoIP applications.
Let's learn a bit more about VoIP examples and how you're able to make those VoIP phone calls.
How Does VoIP Work?
Voice over Internet Protocol (VoIP) is not like traditional services and phones. There is no need for public switched telephone networks (PSTN). You can also say goodbye to phone lines and mobile towers.
VoIP technology uses the internet instead to complete calls.
VoIP uses IP networks to pass voice signals and send multimedia files. It is what makes various communications and VoIP applications easy for everyone.
Today, it's integrating further into how businesses operate. Making various work processes and collaborations more productive. Thus, enhancing both the employee and customer experiences.
Those already using VoIP for their business communications, understand. They use a cloud phone system and VoIP phones to experience the difference every day.
With easy setup, there is no reason why your business cannot use VoIP for its communications, too.
VoIP offers more than phone service. Some VoIP features include call forwarding, caller ID, voicemail, SMS, and video calls.
Constantly evolving and improving, VoIP even offers real-time analytics, automatic call routing, and online faxing.
All you need is a good internet connection. Whether it be via a direct line to the internet or Wi-Fi.
There is no doubt, the buzz and impact VoIP is creating today is the future in the making.
VoIP Technology for Communication
Introduced in 2003, VoIP has developed over the last six years. It is now a multi-device and multi-purpose communication system.
At one time, VoIP service providers only offered an "internet phone call only service." But, with advancements in technology and VoIP itself, more options are becoming available.
Today, there are many ways your business and employees can use VoIP to communicate better. You don't have to look far to find examples of companies that use VoIP. Even more traditional businesses that are entrenched in transportation such as Reliance Partners grew its revenues by 5X while using VoIP.
Types of VoIP Communication
These three types of VoIP services will enhance your communication experiences.
Computer-to-Computer
Computer-to-Phone
Phone-to-Phone
The different VoIP services offer businesses options and variety like never before. It lets you make calls anywhere as long as you have a stable internet connection.
It grants your business the ability to communicate your way.
The internet is more than a place where we make search queries, it has become a modern system where we can connect with others on multiple levels.
VoIP is a new way of doing business.
What are Examples of VoIP?
Here are the most common examples of VoIP apps:
Nextiva
Aircall
Zoiper
Skype
WhatsApp
Google Hangouts
Viber
Facebook Messenger
Google Voice
Of course, based on your need and how you use your VoIP apps, you may need to opt in for a paid or free service. The four examples below show you how businesses use VoIP phones at work.
1) A Complete Business Network
Many businesses use VoIP to communicate with employees and customers. As it has grown considerably in quality over the years.
In most instances, it no longer matters if the person you are calling is a VoIP user. Which was not always the case.
Today, it is harder for the person on the line to tell the difference between a VoIP or traditional phone system call.
Businesses continue to ditch landlines and mobile services (along with their bills). Instead, they use the Internet to make calls, i.e., VoIP, as it's more efficient, high in quality, and cost-effective. Especially, when needing to make low-cost international calls.
VoIP phone device overview

Video: Nextiva X-835 In-Depth Review by Rich Technology Group
But, why use VoIP in the first place?
A VoIP business phone system uses the cloud. It provides employees flexibility and mobility, no matter their location.
Employees can make business phone calls using working from home. They can choose to use their mobile phone, laptop, desktop computer, or tablet.
Whether you use Android or Apple, it doesn't matter. As long as an internet connection is available, businesses can communicate using VoIP.
But, that is not all. VoIP Business Phone systems go beyond just making phone calls. Business owners and employees can choose to communicate in many other ways too.
With features such as instant messaging, video conferencing, call queues, voicemail to email, and much more.
VoIP offers even more
VoIP is a money-saving option, without the loss of quality. You save due to not having to spend money on landline phone equipment and phone services.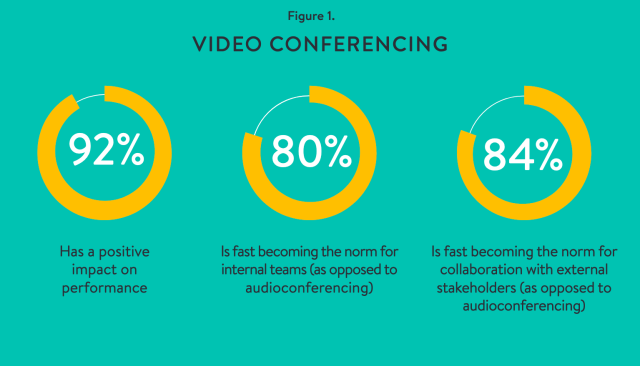 According to Gartner, by 2020, 65% of meeting solutions users will take advantage of VoIP-based audio conferencing options embedded in those meeting platforms, up by 20%.
Working from home is now a more acceptable option. VoIP provides access to work files stored in the Cloud, as well as, video conferencing for team meetings.
The use of filing cabinets is outdated and almost extinct. And, so are the need for "four walls" offices. Your device can now be your office, and it goes wherever you go.
You no longer need to worry about missed calls or opportunities. VoIP has your back.
2) Long Distance Business Phone Calls
When you use Voice over Internet Protocol, it means you no longer need to have a landline phone with a local number to talk to people from all over the world.
Take and make work calls using your mobile device. You also have the option to use only one VoIP number when making or taking those phone calls.
No matter which hotel you are staying at or the customer country you are calling, you can be reached at all times, at the same number.
VoIP gives you the ability to lower the huge costs you are used to paying when it comes to international calling, by providing better rates.
Not only can you switch from landline phones, but you can also say your goodbyes to the enormous long-distance phone bills that come with them.
3) Business Text Messaging
VoIP offers you the ability to send text messages to customers and employees from your business phone number.
Again, you can choose to use only one number and be free of the extra costs that come with having multiple, due to having a phone service provider.
Simply use the internet, which is something you already have, to send and receive text messages.
It will lower your monthly costs and the multiple phone number confusion customers can experience, as well.
4) Usable Business Analytics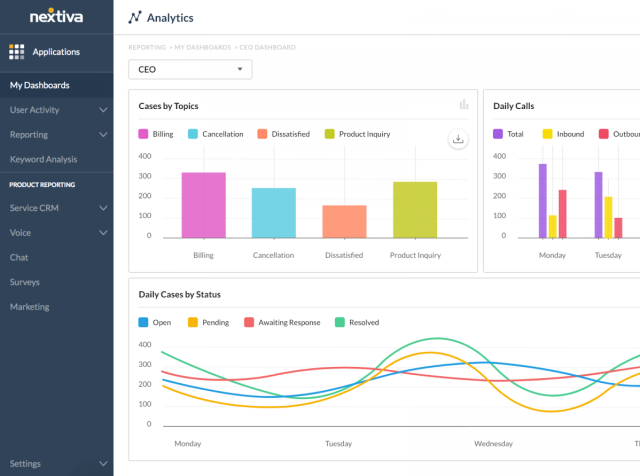 With VoIP, you can instantly track your business data to stay ahead of the curve. By turning numbers and charts into actionable information, you can set your business apart from the competition.
Your analytics and insights quickly become data you can use to make informed decisions on what best suits your business needs.
Offer monitoring tools to provide transparency with the services you provide, as well as, to help resolve issues faster. You can put the customer experience first.
Time to Switch to VoIP
Whether you choose to hold business meetings over the internet or make customer calls. If you decide to send emails or text messages, it's all possible with the use of VoIP.
With the use of VoIP, we are moving closer to a more unified and connected world. Welcome to the new age of communications.
These four VoIP examples of how to use the internet for business communication are only the tip of the iceberg. Avoid VoIP problems by employing best practices in networking.
Your VoIP strategy can be a needle-mover for every business.
Once you get to know the world of VoIP, you will wonder how you ever lived in a world without it.
Related: What is VoIP? The Complete Guide to Voice over IP Calling