Customer experience is key to business success these days. But are your call center customer service agents—the front lines of your customer experience—getting the support they need to thrive?
A recent study, The Health of the Contact Center, suggests it's time to pay as much attention to your contact center agent experience as you do to your customer experience.
Here are the call center tips that came from the report:
Call centers are under stress
Now that customers have multiple ways to contact companies, agents are multitasking more than ever, dealing with a variety of communication channels at the same time. This is adding stress to an already stressful role. Thirty-eight percent of contact center agents in the survey feel challenged by the volume of calls they receive; 37 percent say the customer service experience is not consistent across channels, and 26 percent feel that the contact center function is cut off from the rest of the organization. No wonder more than half of contact center reps say their companies aren't doing enough to prevent employee burnout.
Call center technology is falling short
Six in 10 call-center agents in the survey say they don't always get appropriate technology to help them serve customers adequately. An example of this might be a phone system for remote employees. More than one-third say they don't have the right customer data available to provide assistance, while 14 percent say they don't have adequate training.
Clearly, there's a lot of dissatisfaction in the average call center. As a result, call centers are struggling with high rates of turnover—35 percent of agents in the survey say they are considering looking for new jobs.
Related: Call Center Campaigns Proven to Work [Inbound + Outbound]
How can you improve employee retention in your call center?
Call center employees in the study cite four things that would make them happier on the job:
1. A more flexible working environment
Can you offer flextime, remote work, job-sharing or otherwise make call-center jobs more flexible? This will go a long way toward improving employee satisfaction. With the right call center technology, you can set up teams of mobile, remote or virtual agents anywhere in the world, and let them log into the system wherever they are.
2. Better technology
One-third of call center reps would like technology that provides a single view of the customer. Unified communications technology can deliver just that, ensuring that your call center agents have immediate access to the information they need to keep customers satisfied. Customer service team members will be happier, too. SaaS call center software also helps ensure your customer service experience is consistent across channels.
3. More training
As call center technology becomes more sophisticated and customers become more demanding, training is necessary to arm call-center agents with the skills they need to manage new challenges. Look for a unified communications solution that's easy to implement and intuitive to use to speed up the process. Don't consider training a one-and-done affair: Provide ongoing training to continually improve your agents' performance.
4. Data-driven feedback from management
Use analytics tools to gather intelligence about call center performance. Assess the data to identify bottlenecks you can eliminate. (Nextiva's NextOS uses that information to automate workflows, saving you time.) Managers should share what they learn with call center teams and agents. Don't forget to get your agents' input, too—as the people on the front lines, they'll have valuable suggestions for improving the entire call center experience.
Your business is only as healthy as your call center agents. Make their experience a priority, and your customer experience will benefit.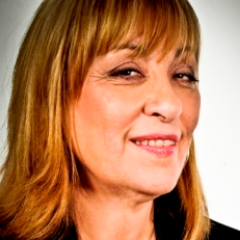 Rieva Lesonsky is CEO of GrowBiz Media, a media and custom content company focusing on small business and entrepreneurship. Email Rieva at rieva@smallbizdaily.com, follow her on Twitter.com/Rieva and visit her website, SmallBizDaily.com, to get the scoop on business trends and sign up for Rieva's free TrendCast reports.