Businesses can achieve complete mobility for their Nextiva voice service with the Nextiva App so that they can stay connected when traveling, commuting, and working from home.
With the Nextiva App, business users can make and receive calls, conduct video conferences, and connect with coworkers and teams using instant messaging, chatroom, and SMS features from a single device. Users can also access their account information and feature settings from their computer, tablet, or any supported mobile device.
The Nextiva App is currently available for Windows, macOS, iOS, and Android platforms. For information on the Nextiva App call settings and preferences, click here.
NOTE: Use of the Nextiva App requires either a NextOS Pro or Enterprise Upgrade. For instructions on adding licenses, click here, contact our Amazing Service Team at (800) 285-7995, or email support@nextiva.com for assistance.
To Set Up the Nextiva App on an iPhone:
On the iPhone, go to the App Store and search for the keywords "Nextiva App".
Tap Get to install the Nextiva App.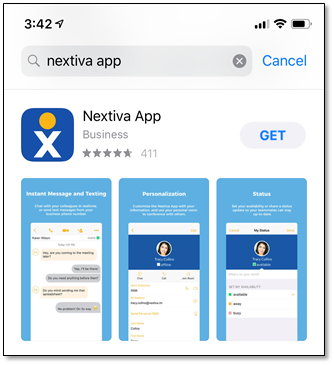 Nextiva App in the App Store
Tap Open to launch the Nextiva App.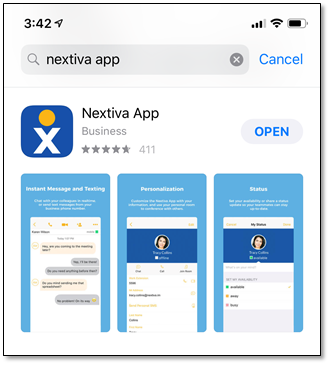 Installed Nextiva App
Read and accept the terms and conditions.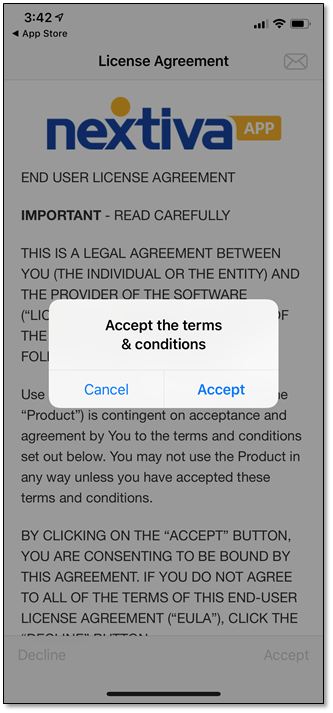 Nextiva App Terms and Conditions
Allow or decline notifications. Change notification options in iPhone Settings at any time.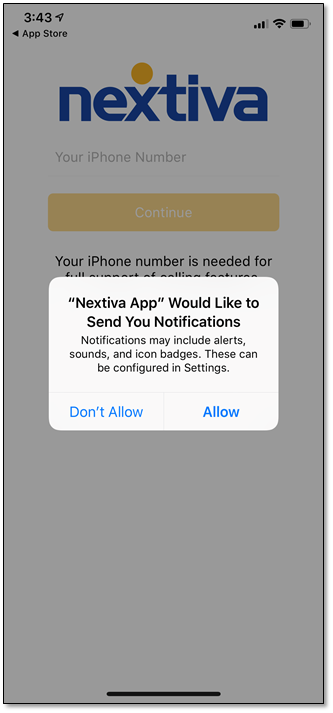 Nextiva App Notifications
Enter the iPhone number (not the Nextiva-issued phone number) for full support of calling features, then tap Continue.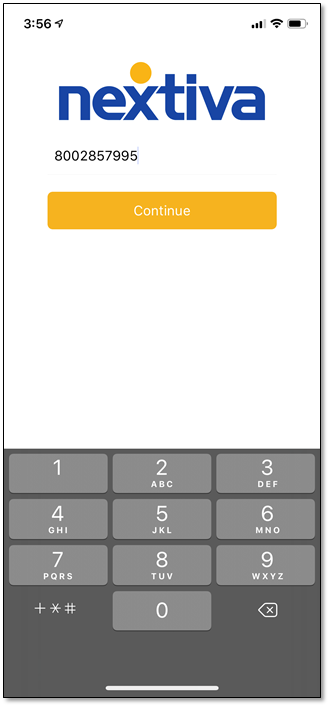 iPhone Number Entry
Enter the NextOS login credentials.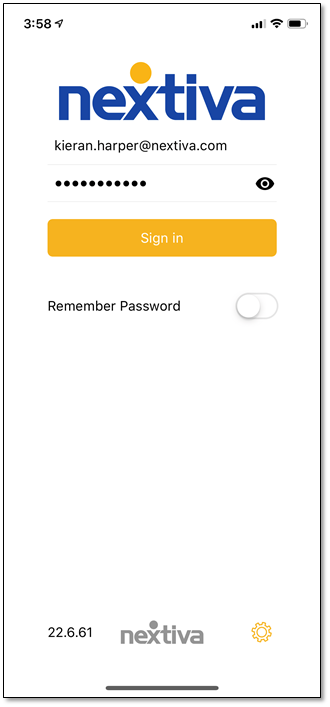 NextOS Login Credentials Entry
Allow or decline access to iPhone contacts, microphone, and camera.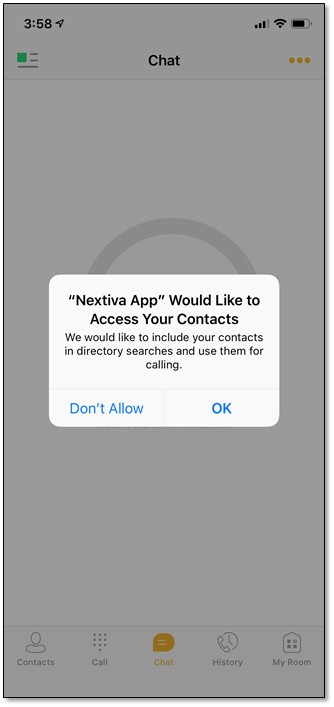 Access to iPhone Contacts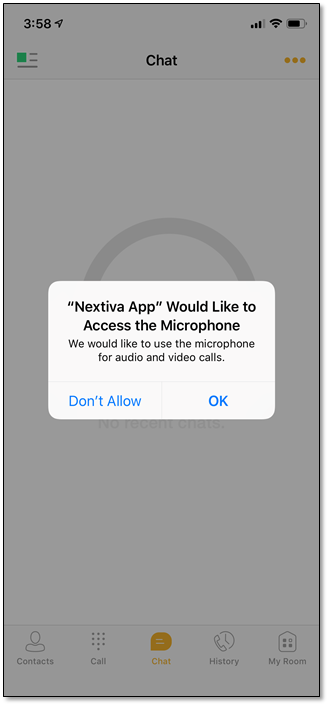 Access to iPhone Microphone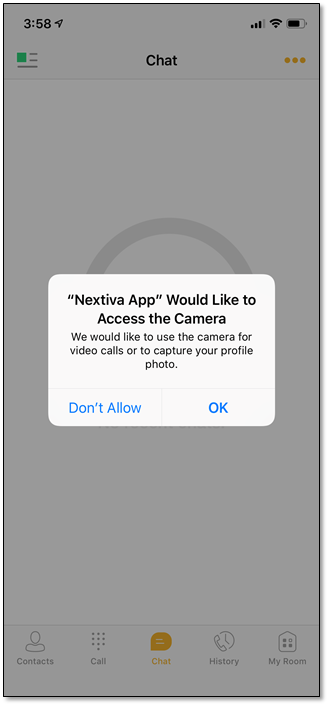 Access to iPhone Camera
Related Articles: