The Nextiva App is a great way for business users to manage their unified communications solution. With the Nextiva App you can use voice, video, instant messaging and presence services from a single device. Users can access their account information and feature settings from their computer, tablet or any supported mobile device. The app is currently available for Windows, macOS, iOS or Android platforms.
Nextiva integrates a feature-rich softphone application with chat functionality, on-net video calling to other Nextiva users, file and screen sharing, as well as Team Presence technology.
For information on Nextiva App call settings and preferences, click here.
NOTE: As a prerequisite, a Pro or Enterprise Business Communication Suite license, an Office Pro Plus or Office Enterprise license, or the Nextiva App add-on is required to use the Nextiva App. For instructions adding licensing, click here or call Nextiva Support.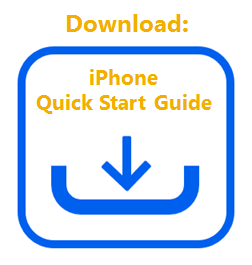 ---
To setup the Nextiva App on your iPhone:
NOTE: You must be on Apple iOS 10.3 and newer.
Here's what you'll see:
Not what you see? Click here for the newer version of the Mobile App.
For information on how to use the Nextiva App and its functionality, please see the tutorial video below.