Performing at a high level of productivity demands breaks from the daily routine. Take 30 minutes or less to try one of these seven team building exercises at your next company or department meeting to improve a certain skill.
Here are the seven best and most creative team building exercises:
Improving Communication
1. Two Truths and a Lie.
Time required: 20 minutes.
This popular college game can be adapted for business when certain boundaries are used. Divide the group into teams and have each person introduce themselves and states two truths and one lie. Within the team, have a quick 30 second discussion to come to a consensus about which one is the lie. Award points to each team when they guess the lie correctly.
2. Classification Game.
Time required: 10 minutes.
Split the room into teams of four. Instruct the participants to spend a couple minutes introducing themselves and quickly discuss some of their likes and dislikes. Then reveal to them that they have 60 seconds to classify themselves into two or three subgroups. Examples of subgroups can include night owls, morning people, or sushi lovers. Teams present more of their likes and dislikes in these subgroups to the entire room.
Problem Solving
3. Zoom.
Time required: 30 minutes.
This activity requires the wordless picture book entitled "Zoom" by Istvan Banyai. Hand out one picture to each participant, making sure a continuous sequence is being used. Give participants time to privately study their own picture. The participants must then place the pictures in sequential order by discussing what is featured in their picture and how it fits the overall pattern.
4. Sneak a Peek Game.
Time required: 15 minutes.
Build a small structure out of Legos and hide it from the group. Divide participants into teams of four. Hand out building materials to each team, being sure to include enough to recreate the structure you made. Place the structure at the front of the room (but still hidden). One member from each team can come up at the same time and look it for ten seconds. They then have one minute to instruct their teams how to build a replica. Repeat with a new member and continue until one of the teams successfully duplicates the original structure.
Planning
5. The Paper Tower.
Time Required: 10 minutes.
A quicker version of the Marshmallow Challenge, each person is given a single sheet of paper and told to construct the tallest free-standing structure in just five minutes using no other materials. Review the structures and discuss what worked well and what didn't.
6. Lost at Sea.
Time Required: 30 minutes.
Divide room into groups of four. Read each team the lost at sea scenario in which a boat catches fire, leaving you with only 15 items to survive. The group's chances of survival depend on their ability to rank the salvaged items in relative order of importance. After the teams rank the items, reveal the rank of the items according to expert coastguards and determine the winning group.
Developing Trust
7. Eye contact.
Time required: 5 minutes.
This exercise requires no special equipment, just an even number of participants. Instruct participants to find a partner. Have them sit or stand 2-3 feet away and face each other. Tell them to stare into their partner's eyes and start the timer for 60 seconds. Repeat 2-3 times. There will be giggles and some will feel awkward at first, but this exercise will help co-workers become more trusting of each other.
Related: Remote Teams: The Pros & Cons of Having a Virtual Workforce in 2020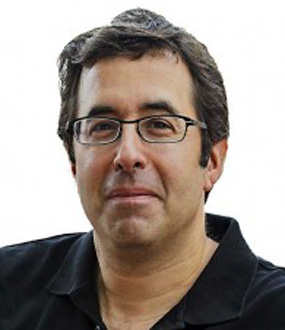 Barry Moltz helps small businesses get unstuck. He applies simple, strategic steps to facilitate change.
Barry has founded and run small businesses with a great deal of success and failure for more than 20 years. He is a small business speaker, radio host and author of four books. As a member of the Entrepreneurship Hall of Fame, he has spoken to audiences of up to 20,000 people. He is a regular guest on business radio and cable TV programming.