Your call data can provide you with the insights you need to understand how your company is truly doing. A company's phones are often the beating heart of their operations. Any service or communication-centric company relies upon their phones to make sales, connect with vendors, chat with clients, and assist customers with any troubles they may come across.
With that being the case, compiling valuable information is the best way to get a pulse on your company's needs.
You don't need to be a data scientist to understand the numbers. With this post, you'll be able to decode your VoIP call data and break down the different metrics used and identify key trends within your company.
Let's dive into call data.
1. Count your calls
Simply counting the number of outbound calls is a good way to begin measuring.
A few good questions to get data on are:
How many sales were made over a period of time?

How many calls were made in the same period of time?
Using these metrics can measure your average success rate and can track it over multiple periods to pinpoint trends.
Counting the number of inbound calls can assist you reduce missed calls and address staffing concerns. You can break down your call counts by day, or even hour to identify when you need the most staff answering the phones.
2. Track Average Call Duration (Average Handle Time)
Your call numbers only show you part of the picture however, sometimes it's quality over quantity. A good starting point for quality calls is the call's duration.
Almost all outbound calls under 2 minutes are agents going to voicemail. Measuring the average call duration by hour of the day over the course of several weeks can give you insightful data on when the most effective times to contact your prospects are and which times might be better served addressing other forms of communication like email.
3. Measure Metrics
Both of the above measurements can be drilled down to only look for specific kinds of calls.
Here are a few ways you can split your data:
Inbound vs. outbound calls

Toll-free numbers vs. international calls

Inbound traffic calls answered vs. missed

Missed calls vs. calls answered by voicemail

Voicemails received vs. callers who hang up before leaving a message
These differences are the key to using your call data to create Key Performance Indicators. You can break down the user's average call duration to make sure support agents are being efficient or identify which sales agents struggle to connect on a level that engages their prospects. You can determine which agents missed calls at their desks and which crushed outbound calling quotas — going above and beyond the call of duty
Unique Inbound Callers
Unique inbound callers is a more specialized metric. It breaks down the number of inbound calls but it only counts an individual calling number once and ignores repeat calls.
You can take the percentage of your inbound calls out of your total inbound calls to get an idea of how effective your staff is at communicating. Combining this percentage with a CRM or Ticketing System can assist you in identify your ability to resolve support issues in a single call.
4. Build a Better Breakdown
Running a single report will only give you a fragment of the picture. Running a larger report that contains multiple weeks or month's worth of data, will assist you in pinpointing trends and also give you the full picture view.
You can also compare your agents, your locations, and basically design the metrics you want to identify the needs unique to your business. If you find that one location or certain agents are performing better, that call data can be used to better train the rest of your staff.
Aggregate Data Over Time
Keeping a fairly wide period or a narrow breakdown can give you an understanding of how your data changes. If you have a period of a month, you can break information down by week, or by day. If you have a period of a day you can only break information down by hour. In both cases you have a timeline of how your metric changed during the period.
Data by Day or Hour
You can also break down averages by the Day of the Week or Hour of the Day.
Do you consistently get more calls on Monday as people are at work and have a business mindset, or on Fridays as people are ending the workweek? Do most of your calls come in the morning, the afternoon, or the evening?
Do your agents miss more calls on Monday because they have a case of the Mondays? Do they miss more calls at noon because they decided to take their lunch and people started calling in? You can ensure that your agents are in their seat answering their phone when the calls come in.
These are all important questions to figure out and always be monitoring in order to make swift adjustments. 
Encourage friendly competition
Comparing your top agents can foster competition between them, you can also use this data as a measuring stick to run spiffs or other actual competitions where you provide an incentive to the winner.
The same holds true if you have multiple offices or locations, you can find out which office meets your metrics better.
Putting it all together
Using the data provided to you, you can solve the mysteries of how the day to day activities of your communication can affect the long term strategies of your business as a whole. Should you invest in digital marketing, or ramp up your sales CRM? Great questions. Big decisions. 
With a product like Nextiva Analytics, you can get your call data consistently and always be armed with the information you need to make better decisions for your business. 
More:
Session Initiation Protocol (SIP)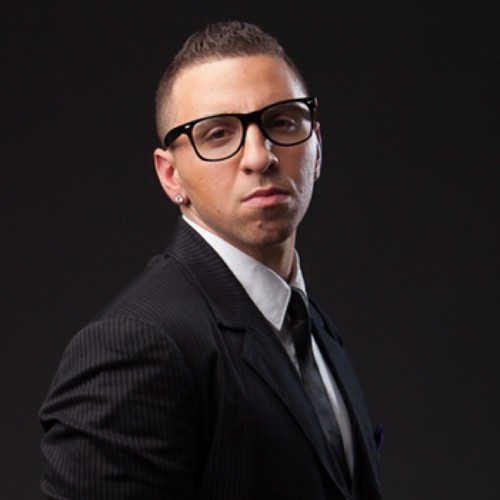 Gaetano DiNardi is the Director of Demand Generation at Nextiva and has a track record of success working with brands like Major League Baseball, Pipedrive, Sales Hacker and Outreach.io. Outside of marketing, Gaetano is an accomplished music producer and songwriter – he's worked with major artists like Fat Joe, Shaggy and loves making music to stay turbocharged. To get in touch, follow him on LinkedIn.