Nearly every business relies on customer referrals.
So what happens when your company stops getting customer referrals?
The short answer is that your business can suffer as referrals decline and, if this trend goes on for too long, you may even go into the red.
The recommendations of past and current clients can bring in a host of new business opportunities, which can keep your business alive and thriving even in difficult economic times. Your company depends on these referrals, and your professional position as well as your companies are at risk when these referrals dry up.
If you've noticed that your business referrals have taken a sharp dive in recent months, the good news is that you aren't alone. There are several common reasons that customers don't give referrals.
Once you've identified the cause, there are steps you can take to remedy the situation and get the referrals flowing again.
Read on for three common reasons that companies' customer referrals slow down— and for solutions to get those recommendations rolling back in.
1. Your Customer Service isn't Excellent
Clients give referrals to companies when they feel especially well attended. It isn't enough to just do what is expected — you have to go above and beyond if you want a client to give you a referral.
Since top-notch customer experience is crucial to the customer referral process, your customer service is the first thing you should evaluate when you are lacking in referrals.
Ask yourself if your customer service has dropped off in recent months, or if you've stopped going the extra mile to make sure customers are completely satisfied.
Even if your products are flawless and your prices are competitive, a client isn't likely to refer your company if they felt neglected or if they're treated like just another sale.
However, a customer may still give a referral to a company with slightly higher prices if they felt that they were treated with an extraordinary amount of respect and warmth.
In fact, even clients who ran into problems with your company — issues with their product orders, for example — may still recommend your company if you handle the problem in an exceptionally courteous and professional way.
Customer service is incredibly important, and it can make or break your business reputation. This makes it the obvious first thing to look at when you stop receiving customer referrals. Don't ask yourself if your customer service is adequate; ask yourself if it is exceptional.
Have you started treating customers like sales numbers instead of real people?
Have you let emails sit unanswered in your inbox, leaving your customer to feel neglected or unheard?
Have you contented yourself with doing the minimum instead of going the extra mile?
How to Solve the Problem:
If you find yourself answering "yes" to any of the above questions, then your less-than-excellent customer service may be the root problem.
Ask yourself how you've changed.
If your customer service used to be outstanding, then take a look at the way you interacted with customers in the past.
How was your past practice different than your current practice?
How have you begun to view customers differently?
Answering these questions can begin to show you how your customer service has changed — for the better or the worse. These answers can become a useful guide for your company going forward.
After you've thought about these things, you can move forward and begin to solve the problem.
Clearly outline your customer service goals.
Identify specific changes that you can follow through on with every current and future customer, and write down these changes.
Ideally, write them down on a physical piece of paper, and hang that paper somewhere visible, such as on your computer station. This list will then serve as a constant reminder of the tangible things you can do to make your customer feel welcomed and cared for.
For example, your list might include:
A weekly or monthly check-in with the customer, to ensure there are no issues with their products.
A follow-up email after meetings and orders to thank customers for their time.
In-person meetings instead of email threads or phone calls.
A structured list such as this will help you to actually implement the changes you need to boost your customer service practice.
Step back and reframe your mindset.
As well as creating a list, take some time to reevaluate and reconsider your priorities and perspective.
Ask yourself:
Did you formerly think about customers in a different way that let you provide better customer service?
How has your attitude toward customers changed?
Has your behavior toward customers changed as your attitude has changed?
Take the effort to shift your perspective around and remind yourself that customers are people, not just sales figures. This will allow you to intuitively treat your clients with respect and care.
If after implementing these things, you still think you can do better with your customer service, then take a look into the three rules for creating a superb customer experience.
2. You Aren't Asking for Referrals (in the Right Way)
If your customer service is already top-notch, then consider that the problem may simply be that you aren't asking for referrals.
For a busy client — or one who has never worked on your side of the desk before — it simply may not cross their mind to give a referral. As the saying goes: ask and you shall receive.
Happy clients are usually more than willing to give your company a recommendation, but they're much more likely to do so if you remind them with a polite request.
However, you must also be careful to ask for customer referrals in the appropriate manner. A poorly timed or poorly executed request can end up rubbing your client the wrong way, and may even result in a negative review instead of a referral.
For example, if you ask a client for a referral and you expect an answer on the spot, the client may react negatively to the pressure or simply be unable to think of a name for you. Luckily, there are better ways to gently request recommendations.
How to Solve the Problem:
No one likes to ask for favors, but in the case of referrals, it's crucial. Here's how to ask for referrals the right way and give yourself the best possible chance of a high referral rate.
Mentally prepare to make a request.
The first step in asking for a referral is to swallow your own fear or pride about making this kind of request. This is standard business practice, and clients have probably been asked for customer referrals before.
Nevertheless, it can be intimidating to ask someone for what feels like a favor. Make sure to adjust your frame of mind and mentally prepare yourself so that you're ready to go through with the request.
Set the stage for a referral request.
Requests such as these aren't a one-shot deal — you can't just ask for a referral out of the blue and expect the interaction to go well.
Instead, make allusions to referrals throughout the entirety of your interactions with the client.
You may mention in passing that your business thrives on referrals, or you may remind the client that they, too, were brought in through a referral. In this way, you've clearly indicated to the client that referrals are common in your business, and a request later on won't come as a surprise.
Then, once you are sure that the business transaction has gone smoothly and the client has been taken care of, you can ask for the referral itself.
Ask for introductions, not referrals.
The best way to make this request is by asking for an introduction to a specific potential client.
Do your research and find out who is in your client's circles, and who in those circles might be able to use your services. This way, you can ask for specific contact information instead of just generally requesting a customer referral.
However, don't undersell the value of a general question. After you've requested contact information of a specific person, ask your client if they know anyone else who might be able to use your services, and request an introduction to those people.
If your client can't seem to think of anyone on the spot, then you may tell them that they can think about it longer and you'll follow up with an email.
Make sure to follow up with an email ideally within a few business days.
3. You Aren't Making it Easy for Clients to Give Referrals
If you're already following steps 1 and 2, and you still aren't getting referrals from your clients, take a step back and look at the situation from the client's perspective.
Many clients look at a referral as a favor, or an added bonus for your company. That is, they don't see it as an obligation. And if it isn't an obligation, they'll likely only follow through if the process is simple and straightforward from their end.
Because of this, the referral process must be as streamlined as possible, so that a client can give a referral with the minimum possible effort required.
Make it easy for your customers to find your company information in order to give you referrals.
Check through your company's website, social media pages, and business cards, and look at them from an outsider's perspective. If possible, ask a family member or friend who does not work at the company to take a look as well.
If any aspect of one of these is difficult to access or navigate, then it could be the cause of your low referral levels. Take the time to identify vague pain points and work in creating solutions.
How to Solve the Problem:
If the referral process is overly difficult for clients to follow through on, it looks like it might be time for your company to revamp its business card policy, its website, or its social media presence.
Evaluating your website.
Your website should be easy to navigate, and should have a separate Contact Us page that contains clear and simple contact information. This page should include a phone number, email address, physical address, and business hours.
This will make it easy for clients to refer others to your website, and then for those referred to get in touch with you.
Rethinking your social media presence.
Your company should also have active social media accounts, including Facebook, Twitter, and Instagram.
These accounts should also include contact information on the main page, so that clients can forward a link to any one of these pages when they want to give a referral.
You can even ask customers to share your company's page on social media, as an alternative and modernized form of a referral.
Paying attention to your in-person marketing.
Finally, you should be handing out physical business cards whenever you meet with a client in person.
These business cards should again contain your contact information, so that clients can pass these cards on to their coworkers and contacts.
Follow-up is crucial.
Once you've updated all of these, make sure to follow up by monitoring the messaging systems associated with each. A Facebook page, for example, is a great way to connect with potential clients — but only if you regularly the check your messages and notifications.
With these updates, you'll make it easier for clients to get in touch with you, and for them to send referrals your way.
Overall
Customer referrals are the bread and butter of many businesses.
As you implement these changes and start to see your referral rates increase, keep your company's mission and motto in mind, so that you remain true to your original goals and focus. If necessary, make tweaks to your process and you'll be on the right track once again.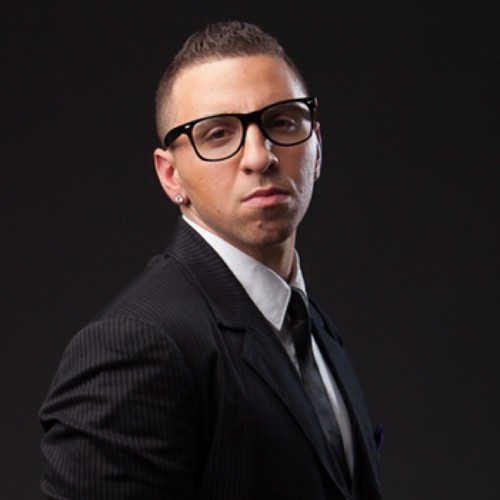 Gaetano DiNardi is the Director of Demand Generation at Nextiva and has a track record of success working with brands like Major League Baseball, Pipedrive, Sales Hacker and Outreach.io. Outside of marketing, Gaetano is an accomplished music producer and songwriter - he's worked with major artists like Fat Joe, Shaggy and loves making music to stay turbocharged. To get in touch, follow him on LinkedIn.