Do your customer service reps waste valuable time frantically searching for information? Do they have to put customers on hold to ask supervisors questions? Or do they end up playing endless "phone tag" with irritated customers?
As a business scales, it's all too common for its customer service systems to become a mishmash of patched-together apps and information. You add new tools on top of old ones, and your reps have to deal with this "duct-taped" system. That's frustrating for them—and, ultimately, for your customers.
If your customer service has become needlessly complicated, cloud communications can simplify it all. Here's how cloud-based systems mean happier customers.
All in One
The cloud has introduced unified communications. In other words, your business's voice calls, email communications, videoconferencing tools and mobile communications can all run from one platform. That means you can interact with customers in whichever way works best for them and for your customer service team. And no matter how customers choose to interact with you, you'll always be ready to communicate.
Add cloud-based storage and collaboration tools into the mix, and it's easy for your customer service reps to quickly access real-time information about customers' profiles, past purchases, account information and notes from any previous contacts with customer service. No more putting customers on hold to dig up data or working with outdated information. No more making customers repeat the same information to five different reps. No more putting customers on hold to call a supervisor—with chat, instant messaging and status sharing features, customer service reps can quickly communicate among themselves while simultaneously helping customers. 
Anytime, Anywhere
With cloud communications, you and your customer service representatives don't even have to be in the office to handle customer care. If you have multiple locations, have employees who work from home, or use a call center located somewhere other than your main building, those employees can tap into your communication system just as if they were sitting next to you.
Phone tag is a thing of the past, too. You can receive calls to your business phone number on any phone, no matter where you are. You can also return a call from any device and have it show up to the recipient as your business number. You can even start a call on one device and finish it on another.
When VoIP phone systems first came into being, internet downtime could mean your phones went out. No longer. Today, cloud communications mean your phones will still ring even when the power is out; if your internet connection is down, calls will be forwarded.
Easy Operations
Cloud-based phone systems also simplify operations in terms of equipment. It's easy to scale a cloud-based phone system up or down as your business requirements change. For example, if you need more reps for a busy season, just add new users through the online administration portal. The cost of setting up and maintaining a cloud-based system it is far lower than for traditional telephone systems.
When choosing a cloud-based communications solution, make sure the system is simple for you to manage. A solution that has an easy-to-use online dashboard, along with a mobile app, is ideal—like NextOS 3.0. It means you can keep tabs on your customer service communications anywhere, anytime. You can spot problems quickly and resolve them right away. That means happier employees, happier customers and a more profitable business.
Simple, right?
More: 
Hidden Perks of a Mobile Workforce
The Secret Benefits of Cloud Tools for your Business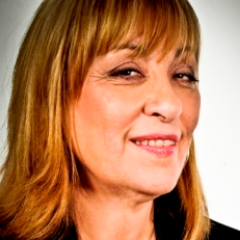 Rieva Lesonsky is CEO of GrowBiz Media, a media and custom content company focusing on small business and entrepreneurship. Email Rieva at rieva@smallbizdaily.com, follow her on Twitter.com/Rieva and visit her website, SmallBizDaily.com, to get the scoop on business trends and sign up for Rieva's free TrendCast reports.