Remote teams are no longer a luxury. A virtual workforce is becoming the new normal, and adapting is essential if you want to hire the best people, build resilience, and grow your company.
Numbers confirm that remote teams are here to stay. Your future hires are expecting it. According to a survey conducted by Regus, nearly eight out of ten people would turn down a job that didn't offer flexible working.
Businesses around the world are already moving to a remote office phone system, but there are more steps to scale your remote team.
But if you haven't adapted to it yet, remote work is probably not just confusing, but intimidating. Perhaps you have questions such as:
How will our teams communicate? On which channels?
Will the work get done, and will we hit our goals?
How will we maintain close relationships with each other?
These are normal questions to think about. If this is uncharted territory for you, you're in the right place. In this guide, we'll walk you through the pros and cons of telework, as well as the strategies and tools to help you succeed as a remote team.
The Pros of Remote teams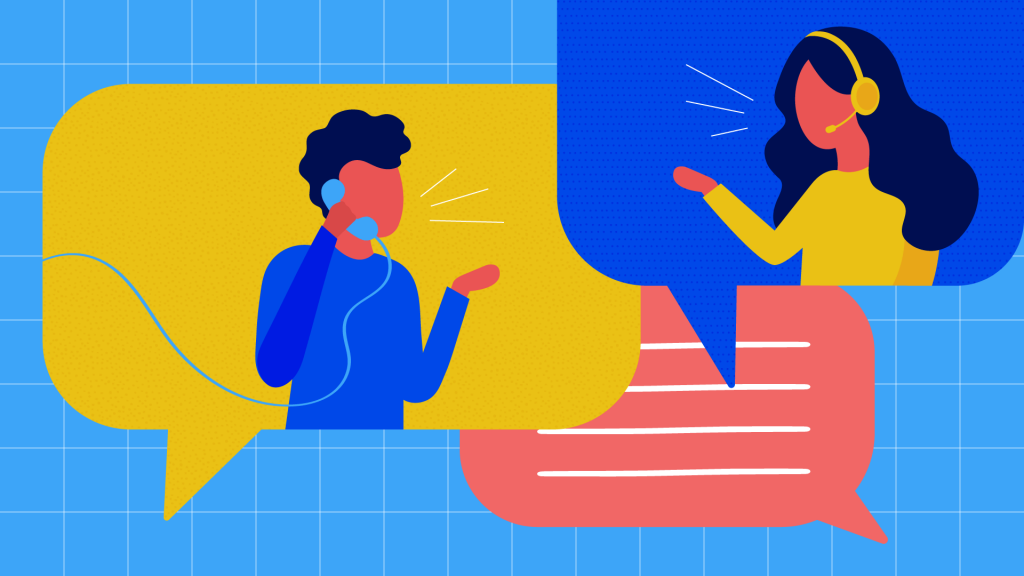 In the State of Remote Work Report, Owl Labs published the leading reasons why workers work remotely.
Better work-life balance (91%)
Increased productivity/better focus (79%)
Less stress (78%)
Avoiding a commute (78%)
These reasons are no surprise—let's explore some of the main benefits of remote teams.
Reduce Company Expenses
If there's one benefit of remote teams you can instantly measure and confirm, you'll find it in your balance sheet.
Here are just some of the upfront savings:
Office space (rent, utilities, parking spaces, and more)
Relocation packages
On-site catering
There are some less obvious, but equally significant financial advantages. For example, you'll reduce the time to onboard new team members because their virtual "office" is immediately ready. As a result, they'll be able to contribute to your productivity, bottom line, and return on investment sooner.
Ultimately, with remote teams, you can hire the right people at the right time without the fear of extra expenses you can't handle
Save Time on Commuting
On average, employees commute for 27 minutes to work each way. Going remote gives them more than 4.5 hours back every week.
Instead of commuting, remote teams can spend this extra time on themselves and their family. They can replace worrying about traffic, bus schedules, and weather by doing what they need to to feel present and ready by the time they start working.
Experiment with Coworking
With no face-to-face interactions with each other, remote teams often explore joining a coworking space. This option gives them access to other remote workers and creates a sense of routine and belonging.
Coworking spaces also offer benefits such as food and coffee, events, discounts for local businesses, and other members-only perks.
All of this is a considerable advantage for remote teams because they get to:
Collaborate with other remote teams, both inside and outside their field of expertise
Attend in-person training sessions
Participate in meetups and other community events
Even amid the coronavirus pandemic, many coworking spaces are operating virtually to support hard-working entrepreneurs.
Lower Employee Expenses
By staying home, each member of a remote team can save upwards of $100 (and in some cities, significantly more than that!).
Just some examples of savings a worker can experience by going remote:
Fuel
Vehicle maintenance
Parking fees
Auto insurance
Public transit
Fast food
Remote working also gives the flexibility to choose childcare or school options that are closer or more cost-friendly.
With a cloud phone system, employees don't need to make business calls on their cell phones. Simply put, remote work saves everyone a little extra.
Increased Flexibility
Personal autonomy is a big one. According to research by Buffer, maintaining a flexible schedule is the most substantial benefit of remote teams.
Flexibility means your remote team members can adjust their schedules when necessary. Flex-hours empower staff to tend to urgent matters.
Family emergencies
Medical and other personal appointments
Travel
Many of these events require taking annual leave or sick days without remote work. With remote work, the important thing is no longer the number of hours you've clocked in but whether or not the work got done.
In other words, your remote employees can organize their life in a way that suits them—so make it possible for them. It doesn't mean you have to forgo the office. It means you can give your employees the option to work in the office or work from home.
Supercharging Focus
As we mentioned earlier, increased productivity and better focus are among the leading reasons people decide to work remotely.
Many managers share a genuine concern about whether their team will get the work done. However, managers of remote employees that received additional training were 15% less likely to be as anxious about their team's performance.
With the right communication guidelines in place (which we cover below), your team can switch off distractions to get the most critical work done faster.
Related: Top Pitfalls & Best Practices of Virtual Team Communication
Achieving Work-Life Balance
Work-life balance simply means separating work from the rest of your life; remote work can help your team achieve it.
Respondents of the Owl Labs study agree that the ability to work remotely would make them happier, able to manage work-life conflicts, and more loyal to their employer.
On top of that, full-time remote workers said they're happy in their job 22% more than people who never work remotely—and happiness is linked with higher productivity, which makes this a win-win situation.
Despite these advancements, unplugging after work is remote workers' biggest struggle, according to the Buffer study.
The good news is that there's a simple but powerful strategy to reduce this. It's called a shutdown ritual, coined by Cal Newport over a decade ago. It's as simple as going through a predefined checklist to wrap up the day.
Helping your remote employees unplug will reduce their stress and make them see you care about their well-being.
The Cons of Remote Teams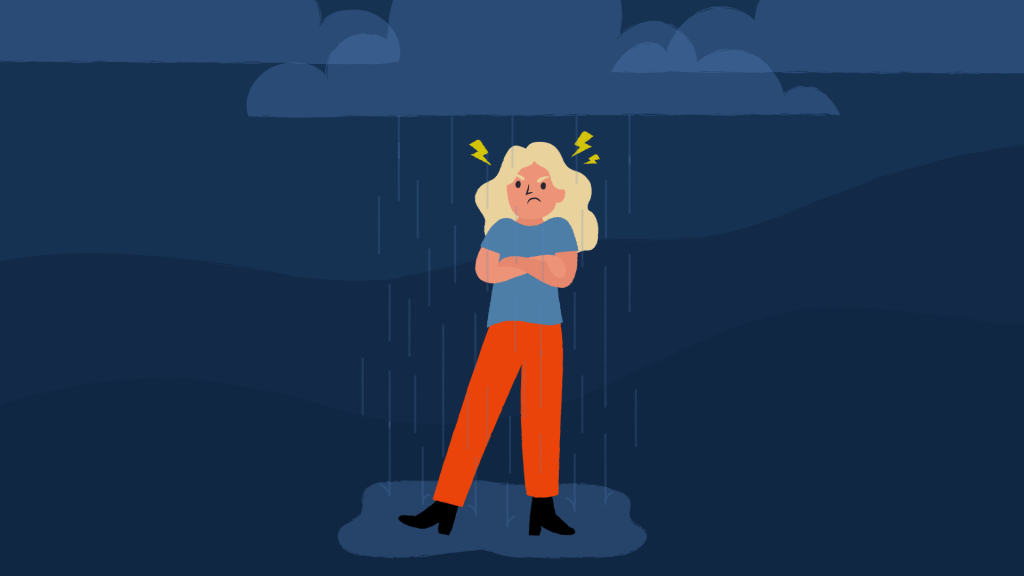 The truth is that remote work is confusing and intimidating because so much about it is different than typical office-based work. If this is your first time working remotely, that feeling is more than expected.
Think about it this way: some of the most effective teams and fastest-growing, profitable companies are remote.
But their success doesn't mean they haven't experienced these downsides—so let's talk about them.
Lack of Access
Personal communication becomes less natural and more of an effort without an office. When people are in the same room, it's easier to work out an issue that comes up or chat about a creative idea.
In-person conversations make deciphering body language, tone of voice, and facial expressions easier. It's something we do subconsciously. This can make ideas move faster, and achieving this with a distributed team is harder.
Luckily, this is a downside you can conquer with the right approach to check-ins, communication, and feedback, which we'll cover in an upcoming section.
Onboarding Hurdles
New hires have immediate and complete access to their whole team in a physical workplace. They can quickly learn from them and slowly build relationships with each team member. It's also easy to pick up on the communication styles and culture the team has developed.
In virtual teams, this can be a challenge. Onboarding your new hire may come with some hiccups while they get used to the tools and processes that are second nature to the rest of your team.
The solution is to make onboarding documentation easy to reference and answer as many potential questions as your new hire will have.
A best practice is to outline new-hire meetings with each of your team members. Doing so builds rapport unique to each team member and tribal knowledge of your company.
Lack of Routines
Offices are made up of routines. Most office spaces open at 9 a.m. and close at 5 p.m. There are also routines around scheduling and holding meetings, reviewing projects, and planning for upcoming weeks.
Distributed teams operate differently—sometimes because they can and often because they have to. Why? Talent exists across different time zones, and they maximize their performance at different intervals based on their habits.
Flexibility is the benefit, but the lack of standard routines is a downside. Open communication and setting expectations are key to avoiding surprises later.
Less Secure
Login details, financial statements, internal product information, and other sensitive information can become vulnerable in a remote environment.
Why? Because with an office usually comes a protected, well-built internal infrastructure and network. On the other hand, remote work can sometimes involve unsecured networks (think airport or coffee shop Wi-Fi) and expose information to risk.
Using secure connections and password manager tools (like 1Password or Bitwarden) can greatly improve this scenario.
Limited Team Building
Office-centric companies have the benefit of scheduling team activities regularly and in many ways. They can get the entire company to take a half-day for fun games and activities offsite or encourage volunteer work.
If a remote company wants to do the same, they have to be more intentional about it and plan further ahead. Although it probably can't be as frequent, it's still possible and highly recommended.
Operating your company entirely remotely can become your strategic advantage. Industry leaders like Zapier and Pagely are pioneers in building remote teams.
The money you saved by not renting an expensive office year-round will be well worth investing in company retreats!
The Need For Training
To stay ahead of the pack, regular training and upskilling your team is crucial. Office-based teams can dedicate their time to learning together. For example, they can:
Tap into an outside expert in the company
Attend third-party training workshops
Conduct internal learning days where they share discoveries
The remote version of this would be a live online workshop, but if your team reaps the benefit of flexible working, you may struggle to get everyone online at the same time for hours on end.
As a company leader, it's your job to equip your team with tools to grow their personal and professional skills. A small business phone system for your remote team could be the missing link to drive better performance and communication.
Less Visibility
Staying out of the loop is another disadvantage of remote teams. Without physical meetings, your remote team might feel they don't have enough visibility into everything that's going on.
They also may feel that their work isn't visible enough and potentially fear they won't grow in their role because of it.
Intentional project management is what will help with this. Establishing processes for remote teams is critical, which is what we'll cover next.
Best Practices for Remote Teams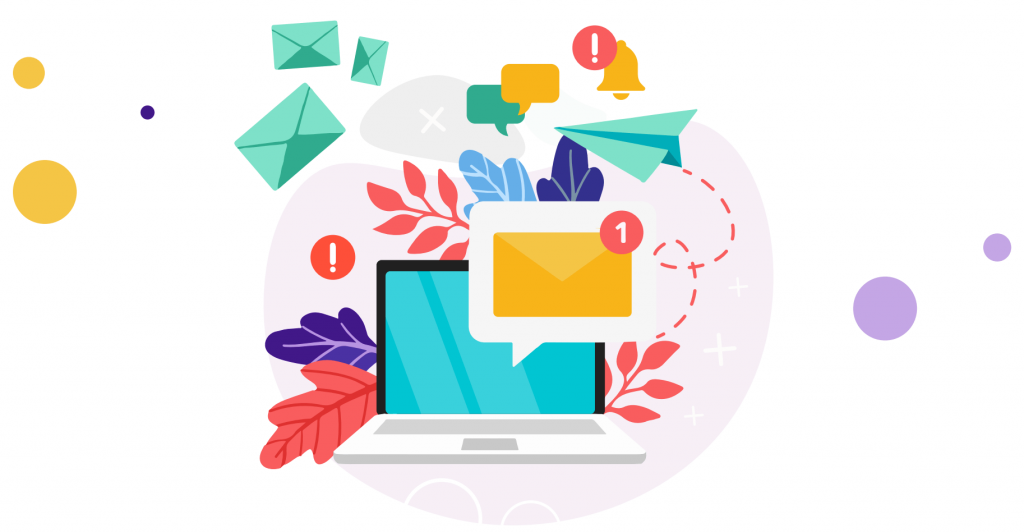 Great processes power every great workforce. They urge people to hit their goals, plan their weeks, and understand what each person should work on.
In physical offices, these processes happen organically because they're part of everyone's habits. But for global teams, these procedures need to be well-defined and thoroughly documented.
Crystal-clear processes help build up those same habits despite not having a team in the same office. It's especially useful when hiring new team members as it enables them to get up to speed quicker.
Check-Ins
Regular and frequent check-ins have many benefits. They bring all of your team's progress and needs to a central place. They make it easy to track the big-picture progress of the company.
And most importantly, they reduce the need for status meetings, ultimately saving hours each week across the company.
What does a check-in look like?
A check-in is a short status report stored in a place like a project tracking tool or a running document. Check-ins can happen over a shared document, expressed over the phone, in a team meeting.
How often should you check in with your team? Here are a few ideas:
Daily check-ins: What did you work on today?
Weekly check-ins: What will you work on this week? What was your biggest learning last week?
Monthly check-ins: What are your key milestones for this month?
Work with your team on developing daily and weekly check-ins (at minimum) that will encourage progress reporting. As a result, every team member will have a chance to catch up on everything happening in the company in their own time.
Communication
Emails, Slack messages, phone calls, video chats, text messages—with this many communication channels, it's easy to lose track of information, changes, and decisions.
Before you start creating them, keep in mind that remote work calls for asynchronous communication (i.e., not in real-time). If you want your team to be focused, happy, and in control, that's a non-negotiable.
To create your communication guidelines, answer these questions:
Which channels should be used for ad hoc conversations?
Which channels are best for regular meetings? (For example, weekly team meetings)
How does the business handle emergencies?
Which meetings would benefit most from video conferencing? (For example, more complex or sensitive discussions, as they're more personal and allow for body language and facial cues)
Which types of written messages work better as instant messages, and which as emails?
What is the best meeting agenda structure (to ensure everyone comes to meetings prepared)?
Make sure to address any communication needs specific to your industry and products, too. Make these guidelines easy to read and scan, and always available to all team members.
Feedback
One-on-one meetings are a part of every great team. Remote teams are no different.
As a team lead, you get a chance to check in with everyone and see if there's anything they need extra support with. You get to give them kudos for any goals and milestones they've recently hit.
It also gives you the space to share valuable, actionable feedback about the work each person has done since your last 1:1 meeting.
Finally, you get to keep your team members engaged because they'll know you care.
The frequency will depend on your team's size. Aim to make your 1:1 meetings weekly. Video calls are ideal for this.

Related: Asynchronous Communication: How To Get More Done & Avoid Burnout

Project Management
Project management can be as simple or as elaborate to fit the nature of your company.
If you don't have any strong project management framework in place, we recommend you start simple.
Managing projects isn't always easy. Here are our top recommendations:
Define company goals and objectives for the next 1-2 years
Outline the key milestones and KPIs to support your goals.
Add projects with realistic deadlines, potentially following a SMART model.
Narrow down specific tasks and delegate them to your remote team.
Celebrate successes as your team achieves goals.
With these best practices in mind, you and the rest of the team will have the confidence to prioritize and crush your goals.
Technology Adoption
Every week, there seems to be a new tool to improve your workflow. While it's tempting to always look for a better version of what you're already using, don't let it distract you from your work.
Jumping from tool to tool will also make your processes hard to follow.
Instead of doing that, analyze your tech tools about once per quarter. When that reminder comes, gather feedback from your team on the tools you're currently using and evaluate some other options with similar features on the market.
If you decide to adopt a new enterprise communications tool, ensure it isn't just because of a lower cost. Ideally, it will also deliver greater efficiency and more satisfying user experiences.
Top Tools for Remote Teams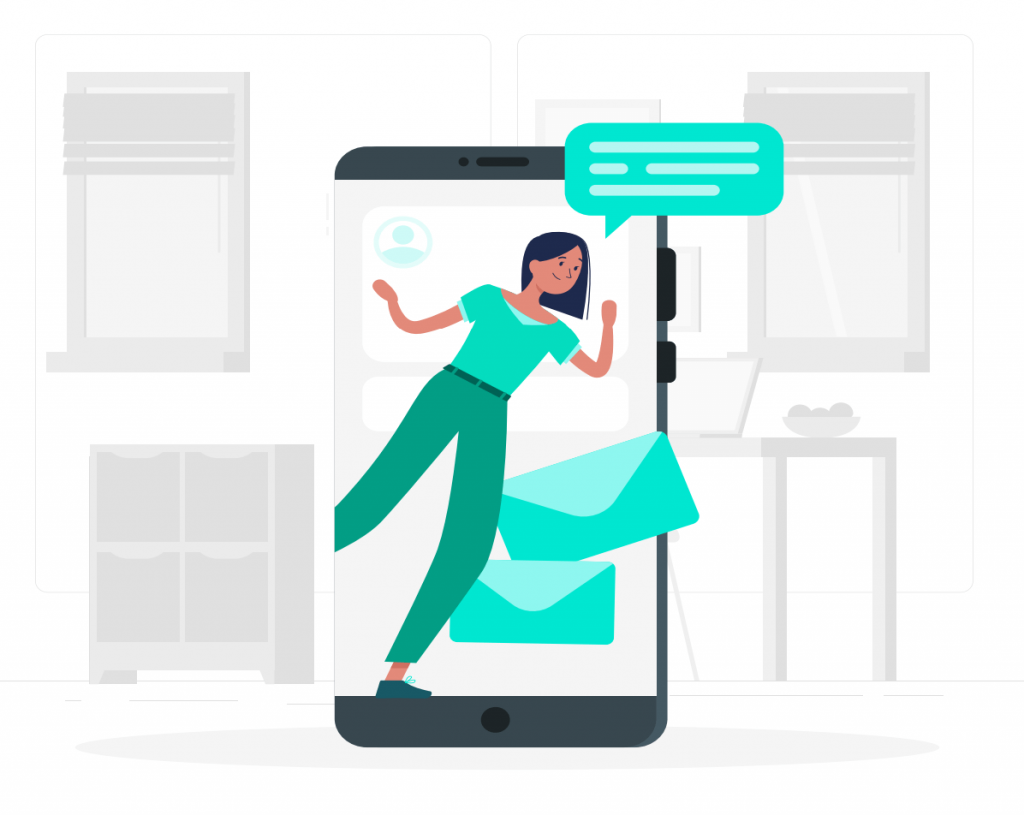 To empower your remote team, you need to give them the right tools.
You also need to make sure it's clear and easy to understand which tools should be used for each process.
If you don't, you might end up with three different tools for file sharing, two for video calls, and so on.
Here are some of our top suggestions—they'll make remote working a breeze!
DocuSign
DocuSign has revolutionized the way contracts are signed in our lifetime. You won't find paperwork handling on anyone's list of favorite tasks. But it needs to get done.
When you're working remotely, this can feel not only intimidating but tedious—printing, signing, scanning, and sending a PDF back is certainly not the best way for you to spend your time.
Whether it's onboarding a new hire or getting a new vendor, a tool like DocuSign makes this process a breeze. Creating a document takes minutes, and signing just a few seconds. You can get it done and move to much more important work.
Google Workspace
G Suite is our go-to recommendation not just for email but for building a collective brain of your remote company. In addition to its familiar email product, Google Docs is a staple of today's modern businesses.
They are also quite generous with a hefty Google Drive environment so that each team member can reach the one they need with a simple search.
Loom
Loom is every remote team's dream. It's like internal documentation or written how-tos on steroids.
Why? Because you can use Loom to record your screen while you explain what you're demonstrating. Onboarding videos, quick troubleshooting, and hands-on team support are just a few remote work use cases for Loom.
Nextiva
Nextiva lets your entire team work anywhere. Hosted in the cloud, the company's phone and messaging services will provide the reliability and scale every company needs.
Individual members of your team can make and receive calls from their smartphones or computer. Instead of their personal phone, it all happens through an official business phone number. When they have quick questions, the internal chat and collaboration tools are super convenient.
Companies of all sizes can succeed at working remotely with Nextiva. We're biased, but it's true.
Slack
Slack has emerged as a popular team chat solution. It challenged the way businesses use written communication. And for many remote companies, it represents a virtual office.
It's where conversations happen, both work-related and casual ones.
Just like with any other communication tool, be sure to define some guidelines with the best and most efficient ways to use Slack.
Trello
Trello will help you with your project management process. With its Kanban-style design, you can track pretty much any progress—what needs to get done, by when, who's in charge, and what's the priority.
If you decide to have public Trello boards that are specific to teams and projects, you'll create an extra layer of transparency and trust with your team.
Workday
Workday is an enterprise resource planning tool that will help you run your company from a payroll, finance, and human management perspective.
With it, you can run financial reports to analyze your revenue and expenses, plan for future hiring, keep track of employee benefits, and much more. And because it's cloud-based, you can access any data you need from any device or browser.
Zoom
Zoom has earned a reputation as one of the easiest video conference tools, especially in higher education.
It will help you fuel many of the processes and best practices we've covered in this guide, including recurring meetings. One of its strengths is its cross-platform compatibility, including Linux so that everyone can stay connected.
Related: Telecommuting Technology: The Essential Toolkit for Remote Work
The Bottom Line for Remote Teams
By now, you know that taking the remote work direction can pay off in many ways. A happy workforce and solid processes in place will result in lower expenses, better focus, clear goals, and an even clearer way to achieve them.
You also know that having a productive and satisfied remote team doesn't come easy. It comes as a result of the right processes, tools, and strong company culture.
You might not have banter around the water cooler, but you can connect with peers through group chats and relaxed chit-chat at the end of the day.
The best, most successful remote teams are built on cultures of trust and autonomy. As remote work becomes more pervasive, it will soon become the new normal for many more employers.
Want to learn more about how to take your business communication to the next level? Check out the latest communication stats we recently published.