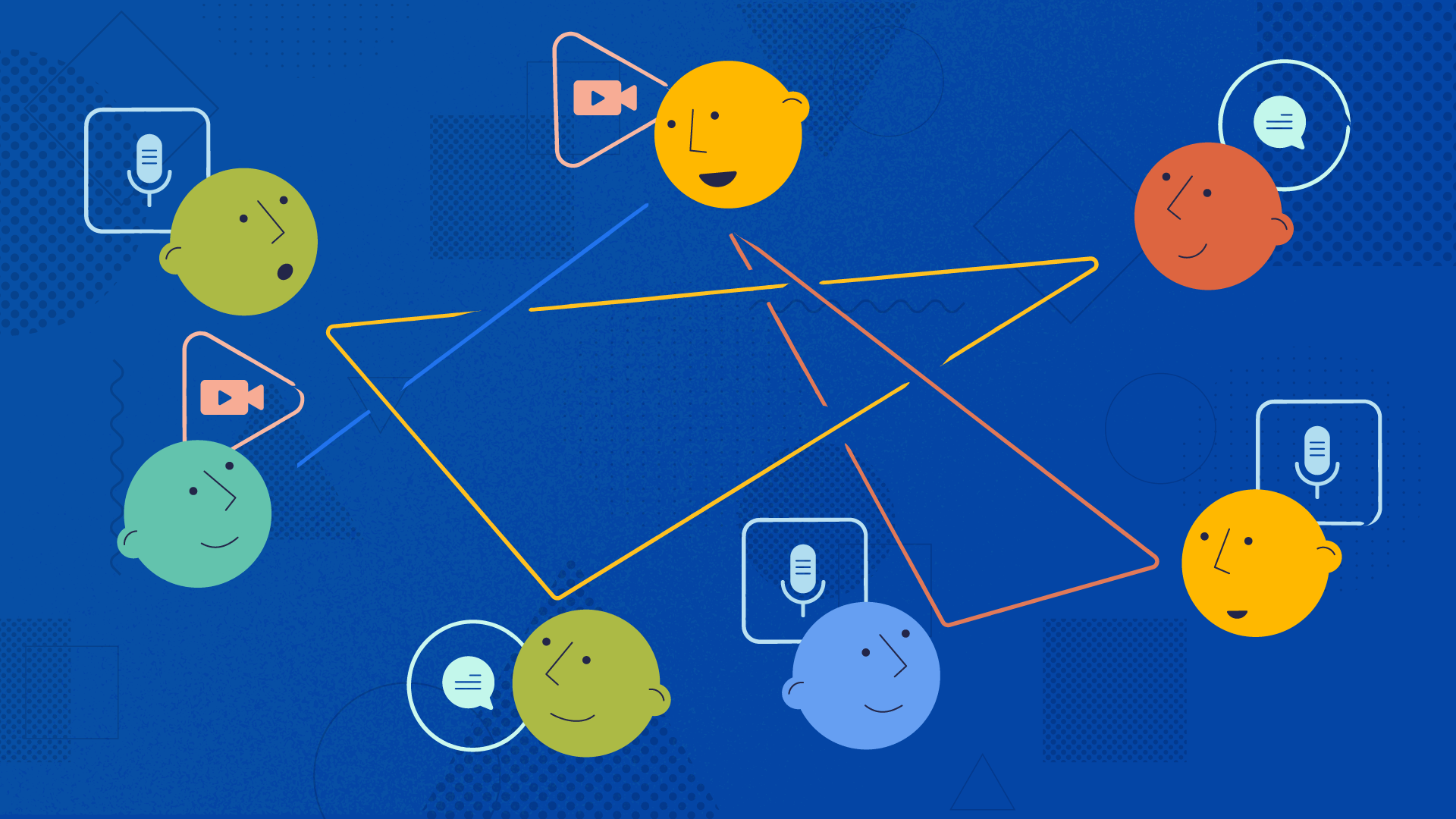 Research shows that 99% of employees would like to work remotely at least some of the time.
Granted, many people now work from home since the pandemic. Even when people return to the office, some people might still want the option to work virtually.
The only problem? Lines of communication between remote workers are more complex.
Countless employee surveys consistently reflect that remote employees feel disconnected from coworkers. They can't drop by someone's desk to ask a quick question.
To stay connected, workers must pick from a dozen communication apps — or rely on the company's virtual phone service.
That can become a huge problem if not managed properly. In this guide, we'll cover:
What Is Virtual Communication?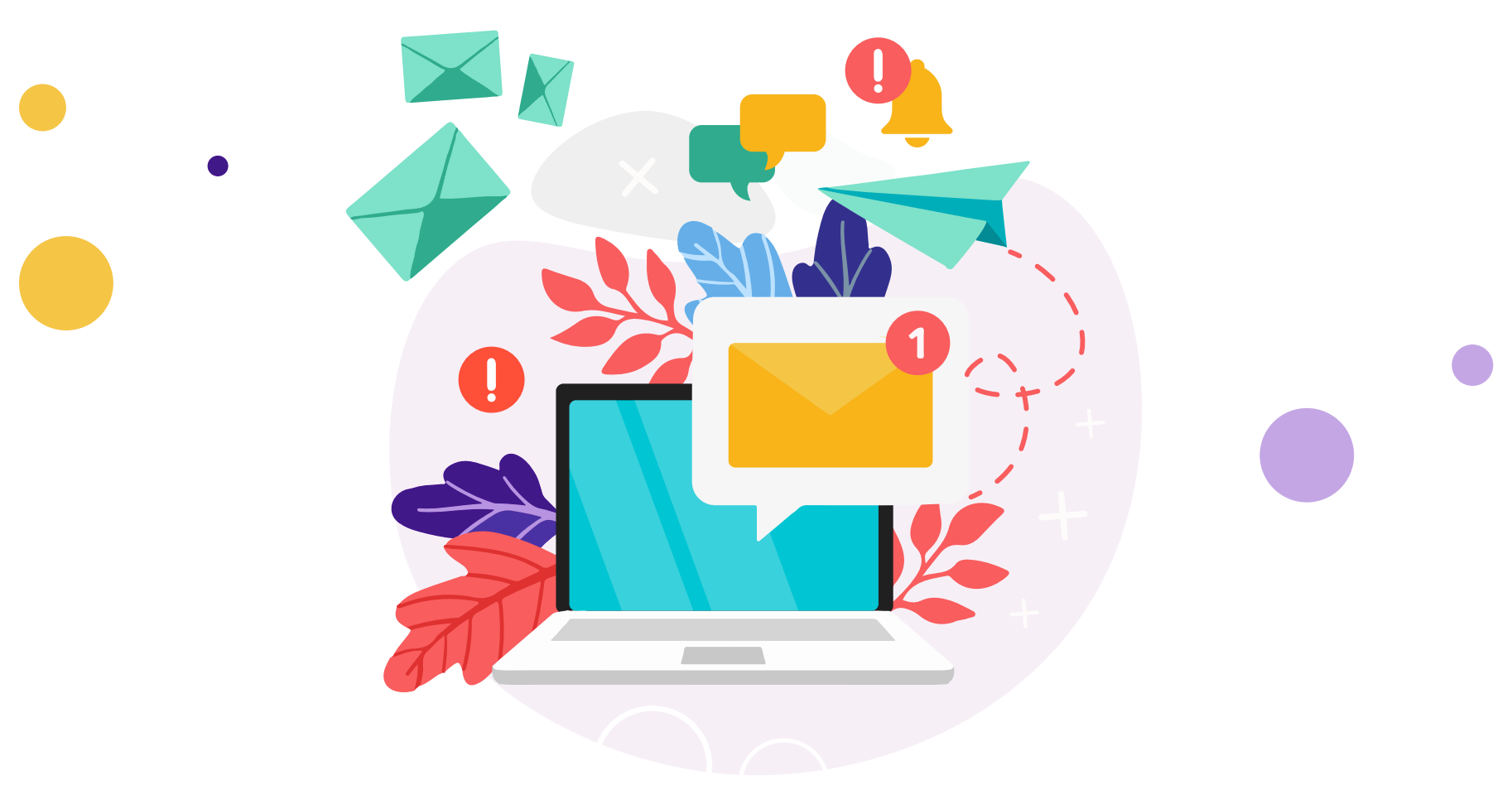 Virtual communication is how people interact with others without being in the same room. It's why remote teams use virtual phone systems in an office environment and practically every industry.
For most employees, business communication takes place over many different channels:
Instant messaging apps: iMessage, Slack, or WhatsApp
Video conferencing software: Nextiva, Zoom, or Google Meet
Project management tools: Asana, Basecamp, or Trello
Email clients: Apple Mail, Outlook, or Gmail
Social media: LinkedIn, Facebook, or Twitter
Phone calls: Desk phones, VoIP apps, mobile phones
It's crucial to get communication right when you're working remotely. You could be answering calls as a part of a virtual call center or managing a team of contractors. Effective business communication matters in any company.
Why? Because virtual communication has a huge impact on productivity. When your team knows how to communicate well, they can get work done without waiting hours for a response.
Plus, poor communication between remote teams increases the chances of things going wrong. 
"One in three companies has lost a customer due to internal communication issues."

Nextiva's State of Business Communication Report
Plus, an additional 30% have missed an important deadline.
Reliable remote staff can hop on a virtual meeting to discuss time-sensitive tasks. They don't need to rely on desk drive-bys to stay in the loop.
Remote Team Communication Is Hard. Here's Why.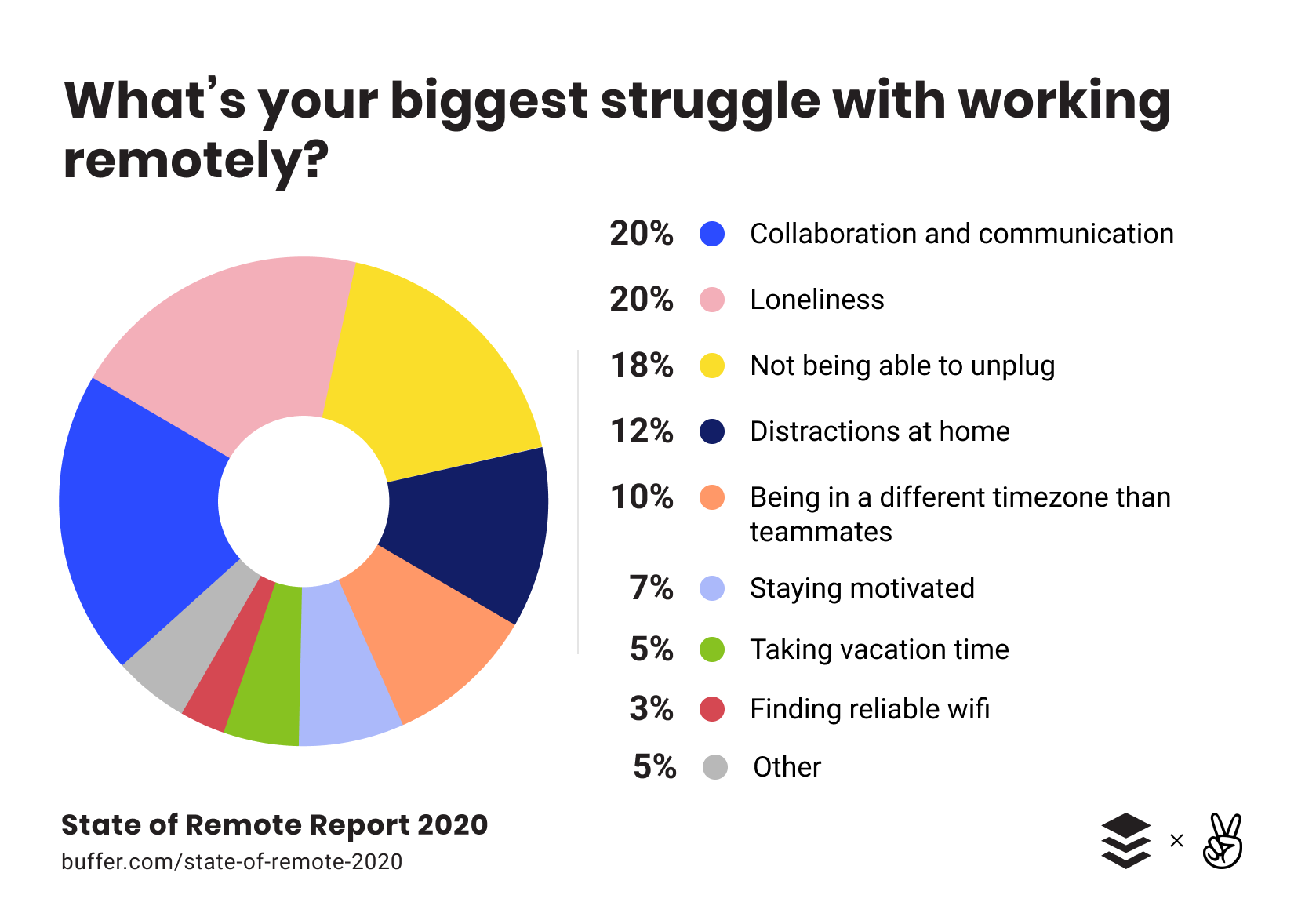 Running a remote team isn't always easy. The tools might be inferior, and your team likely interacts much less than in the office. This is especially true if someone has never worked remotely before.
Here are the top challenges your team faces while working remotely.
1) Your staff is in different time zones.
Do you have a remote team distributed across the world? It's one of the biggest challenges for virtual communication. Time differences can get in the way more than we'd like to admit.
Let's say you've got a project with a deadline of Friday at 5 pm. But if you have staff working in countries all over the world, which timezone are you using for the due date?
Similarly, you might have staff on opposite ends of the world. When your American team is working, your members in Asia are asleep. You've got a minuscule window for communication.
It's not just a global issue. This point applies to remote teams in the United States as well. A staffer in California might ask a question at 4 pm but not hear back from your New York team until the next working day at 4 am.
2) You can't interpret body language in an instant message.
Did you know non-verbal expressions have up to 93% more influence than text alone?
You can pick up subtle body language signals when you're communicating in the office. But those signals get lost when working remotely and relying on instant messaging apps. It's not easy to understand the tone of a message through text alone.
We can see this in action with a text message that says, "can you get this done today?" It's unclear if the sender is genuinely curious or demands that a task is due immediately. That doesn't come through in text since you don't pick up on their tone through a text message. Employees might provide undesirable answers due to text-based communication.
3) Company culture diminishes
A friendly working environment where your team works together is necessary. Company culture has a positive effect on engagement, productivity, and performance.
Yet when employees leave the office to work from home, you don't have the regular pep talks you're used to in the office. You don't have the opportunity to give a team member real-time feedback on why an action was wrong. You lack regular face-to-face communication.
It's easy for company culture to decline when working remotely—and staff motivation as well.
Related: 7 Benefits of Telecommuting That Prove It's Here to Stay
4) Working from home has many distractions.
Granted, the office has a set of distractions—like the chatter coming from a call center team.
That doesn't ease up when you're working from home. You've got new situations like kids, pets, and package deliveries. Those distractions pull your virtual team away from their computers. They'll need to attend to the interruption and return to their desk.
The only problem? While the distraction might only last two minutes (like answering the door for a delivery), it has longer impacts.
Research shows it takes more than 23 minutes to get back on track following a disruption. You could waste an entire hour just from three distractions at home.
5) Communication can be confusing.
On the first day of your team working from home, you asked them to set up their communication tools. You've got an app or service for each medium, including video, phone, and instant messaging.
But having too many communication technologies is almost as bad as having none at all. You haven't set any guidelines for your communication, so messages are flying all over the place. That multiplies the confusion among a remote team.
For example, Sally has called, text messaged, and emailed Tom about a project. But he can't find it when Tom needs to reference something Sally said. He doesn't know which tool their interactions are stored in.
He gives up and calls Sally to ask for help — an unnecessary distraction for both virtual team members.
6) Remote teams feel isolated
Research conducted by Buffer shows that 19% of remote workers' top challenge is feeling lonely.
It's easy to feel isolated when you're working from home. People enjoy collaborating with coworkers, the people they form relationships with when they're in the office.
When your team works from home, they don't have anyone to keep them accountable. They can't chat about their weekend at the water cooler. They don't have chats about new releases on Netflix. All communication quickly turns into work-related chat only.
And the bad news: is that feeling of isolation spills over into their performance. Analytics firm Gallup found that people with friends at work put more effort into their job. If a virtual team lacks cohesion, there's a risk of reduced productivity.
Related: Remote Workforce: Why It Matters & How To Manage One
How to Improve Virtual Team Communication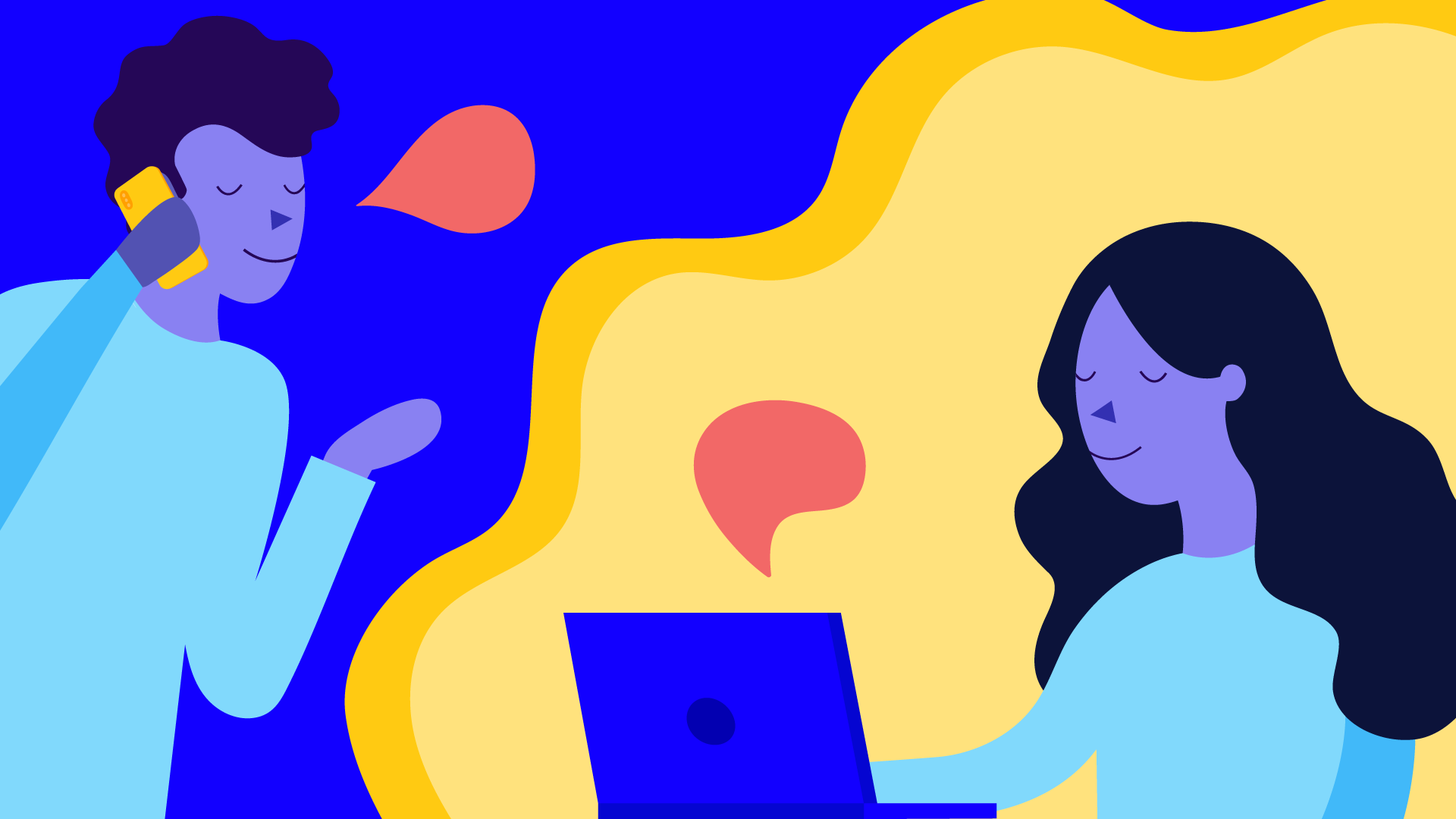 Even if you've never managed a remote team before, you can achieve an astounding level of performance. The secret? Crystal-clear communication prevents altogether for your virtual team from working remotely.
Here are the best practices to nail virtual team communication.
1) Manage people, not technology.
Experts say that 90% of your problems when managing a remote team will be people-related.
Staff can run into a whole host of problems when they're working remotely. They won't always have constant access to their manager.
Creating a process for this is crucial as soon as you start working from home. For example, you can create a Google Form for people to complete when they need help with a specific task.
The remaining 10% of your problems while working remotely are tech-related. You might have a tool go down or a faulty internet connection. Establish a process for each scenario you can imagine. It's the easiest way to prepare yourself for any problems as you transition to a remote-first workplace.
2) Demonstrate cultural awareness for your team members.
Businesses should have a diverse range of people working together. However, be aware that these cultural differences can impact your communication.
Employees from different backgrounds are motivated by different things. You might need to change each team member's incentives and communication styles.
Let's say you're planning a salary negotiation. Think about the benefits and rewards most relevant to that individual. Consider that a parent might value flexibility and paid time off above the amount of their paycheck.
The same applies when giving feedback. One introverted team member might not like a ton of exposure. Another member could enjoy prominent recognition. Understand each team member's style and what makes them tick.
Spending time to get to know your team is the best way to prevent cultural problems from becoming an issue when you begin working remotely.
3) Give easy access to information to get sh*t done.
The beauty of working in an office is that you can ask people for something and get an answer immediately. You don't have that luxury when you're working remotely. Asking about the status of a project isn't as simple as dropping by your coworker's desk.
Establish a system to share information to prevent that from becoming a problem. A contributor based in New York might need a file created by your Reno office. But since it's outside of their working hours, you can't ask.
Some file organization tools to help with this, such as:
Dropbox
Google Drive
Microsoft OneDrive
Box
Establish file naming conventions, especially for version control. A good place to start is to include the date, your initials, and a "draft" or "final" status.
Store your files in folders organized by the department. Remote staff will be able to find what they're looking for without needing help from a coworker. They can also share information easily without being distracted by someone asking for help.
4) Schedule frequent team check-ins.
You have a project management tool containing your deadlines for essential projects. But just because a task has been checked off doesn't mean you're ready. Unexpected things can crop up during the process.
For this reason, make it a priority to schedule check-ins with your team. You could:
Talk for 15 minutes every morning
Schedule a weekly video call for an hour
Plan virtual workshops before the project deadline
Don't put this off if you have a small team. A regular 1:1 with the person you're collaborating with can prevent poor communication from throwing you off-course.
5) Be aware of time zone differences.
As we mentioned earlier, different time zones can impede remote communication. How can you get an urgent response from a team member when it's 11 pm in their country? The short answer is you can't. The good news is there's an easy fix for this problem.
Create a spreadsheet with your staff's names, job titles, and time zones. Link to a time zone calculator inside that sheet and share it with your entire organization. That way, remote team members can check whether their colleagues are working (or asleep) at any given time.
You could also find a sweet spot time zone where all your remote employees work. Consider scheduling a daily stand-up meeting at that time to catch up.
6) Define channels for remote communication.
Remote communication can feel overwhelming. You've got tools like email, project management, team chat, and document sharing available. But when you've got a question, which channel should you use first?
A communications plan can help guide your decision. It details how people should use each platform, such as:
Project management tools for comments related to a specific task
Instant messaging for quick questions
Email for in-depth conversations unrelated to a specific project
Text messaging for mission-critical issues
Share this communication plan with your team and encourage them to stick to it. You might run into instances where your team uses the wrong tool, so use those as learning opportunities.
No matter the issue, knowing the proper business communication channels is critical to your success as a virtual team.
7) Don't monitor activity — measure results.
Software companies have created an influx of cloud-based tools since millions of people work remotely. Some even take photos of your team every five minutes. The point is to show they're physically working at their desk.
If you have to watch your virtual team like a jail warden, maybe you're not cut out for remote work. Your team might be researching ways to solve a problem or taking a five-minute break after an intense task.
Shift your perspective to measure results, not intraday activities. If a remote employee meets deadlines and produces superb work, does it matter how long they spend at their desk?
Let them know if you need more frequent updates. It's easy as that.
8) Trust your team to do good.
If you found the employee spying tools intrusive, you're not the only one. Those remote team monitoring apps show you have no trust in your organization. Trust is essential for remote team leaders to let their team perform without their daily intervention.
Along with measuring performance with results, place trust in your remote team. Give them the freedom to work when they feel productive. Don't assume they're always trying to weasel out of work.
They're likely finding it just as stressful as you are, especially if they are new to this arrangement.
9) Kill time-sucking "collaborative" meetings.
It's a fact that everyone hates unproductive meetings. That's no less true when meeting virtually over video or audio conferences while working from home.
Some businesses rush into a constant stream of meetings. With staff working at home, you need to have some face-to-face interaction like you would in the office, right?
That's true. Be leery of planning too many meetings. They might feel collaborative, but it might be best to cut them down if they're sacrificing productivity. Only schedule a meeting when you need direct and immediate engagement from participants.
Tap into your other communication methods first before setting up a meeting.
Related: 32 Work from Home Tips You Can Do Right Now
10) Set an example of proper business communication.
You should already have an effective communication plan for each channel by this point. However, a plan alone isn't enough. You need to set expectations.
What's the expected decorum for a given channel? Do you use emojis to vote on a Slack message? GIFs in email? Does every member of a virtual team have to reply? How are decisions made or escalated? Most importantly, what is the default communication method everyone uses? Find the answers to these questions within your communications plan.
An excellent place to start is encouraging staff to check their messages every half hour. That fits with the Pomodoro technique proven to boost productivity. Ask them to work in 25-minute sprints. When that time is up, they should check their messages. Repeat the process all day, and nothing will get lost.
11) Document and clarify tasks and processes.
One of the hardest things about working remotely is asking for help on how to do something.
You can't sit by a coworker's desk while they give a tutorial. And while you can ask them for a list of instructions via email, it can take a vast amount of time from their day.
Solve this problem by over-clarifying everyday tasks and processes. You can do this by:
Recording your screen to create video tutorials with tools like Loom or Vidyard
Writing your process in a Standard Operating Procedure (SOP) document
Creating templates in your project management tool to duplicate when starting a new task
Eight ways to transform your remote meetings.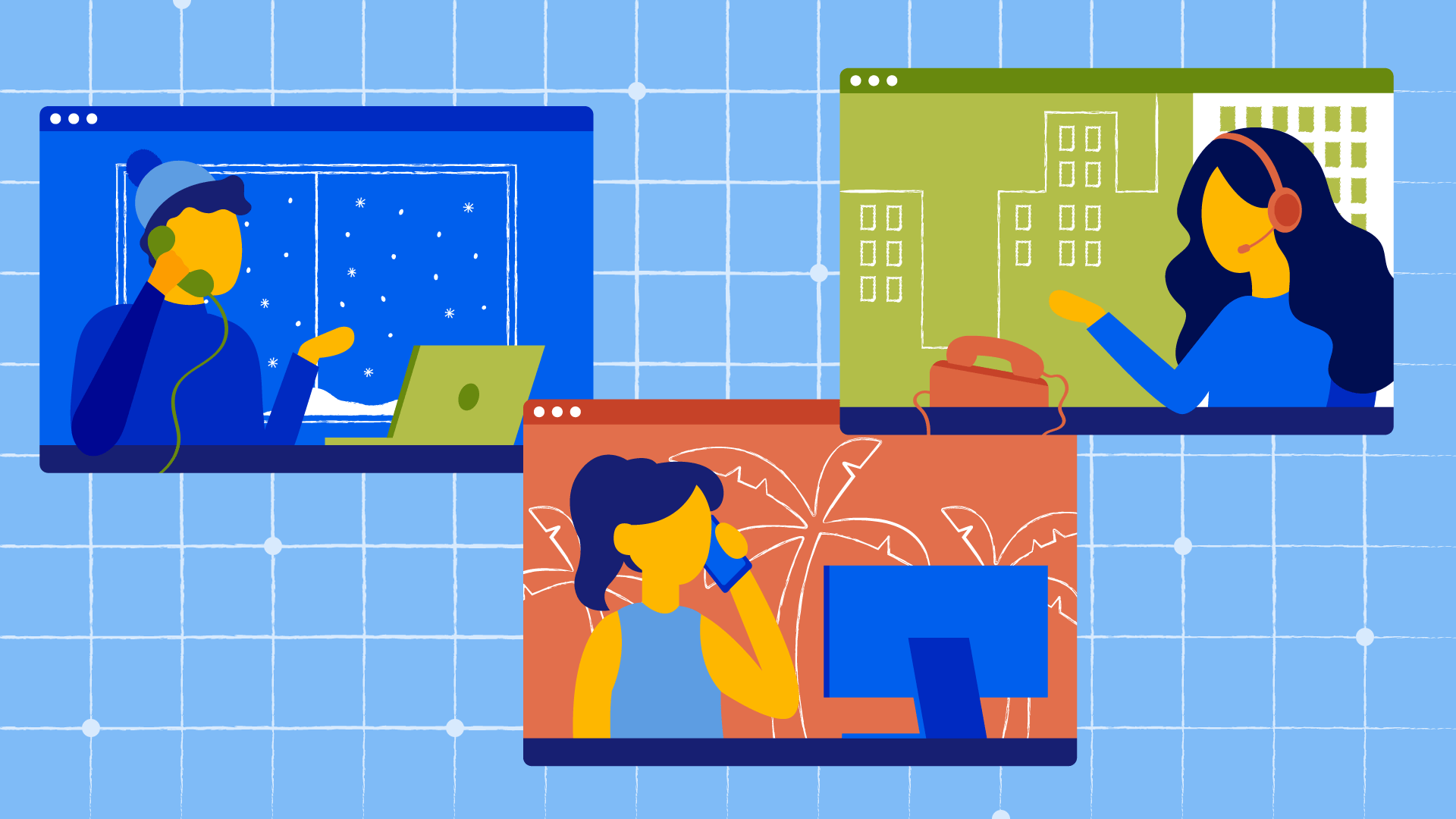 You don't want to hinder productivity with constant online meetings. You have to make each one matter.
Remote workers have more team meetings than their in-office counterparts, according to OwlLabs.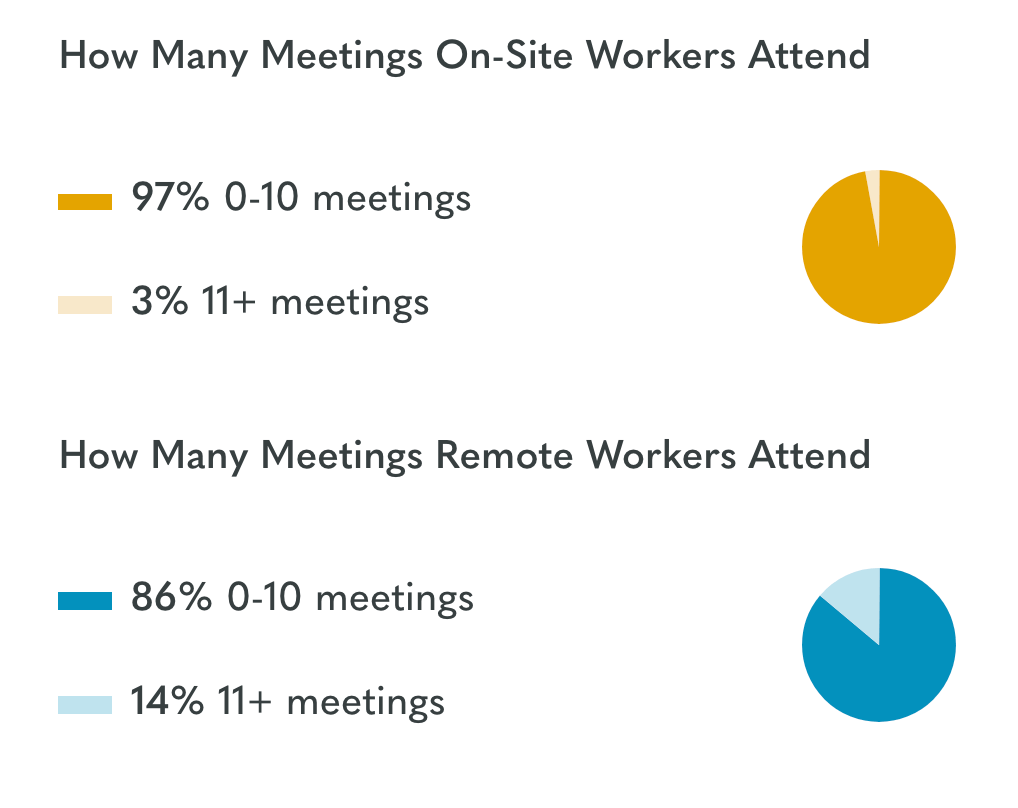 Here are eight bonus tips to make every virtual meeting more productive.
1) Set a clear agenda.
A cardinal sin of hosting any meeting is not having an agenda. This one-page document has a bullet-pointed list of what you'll talk about at the conference. Anything not included won't get covered.
It's crucial to have an agenda for any kind of virtual meetings that you're holding. Why? Because it limits the discussion from veering off-track. Staff often use a meeting as their chance for a general catch-up. It's why a 60-minute meeting sometimes takes 90 minutes.
You can set up an additional meeting if a topic merits further discussion.
2) Only invite people who need to be there.
You know the feeling when you attend a virtual conference call, and there are two dozen others as well. Despite bringing more people to a conference, it can limit meaningful discussion.
Maybe it's a marketing meeting, but people from your sales, customer success, and finance are also there. Each person provides input, and the meeting quickly spirals out of control. A meeting with too many opinions often leads to an unproductive meeting.
Instead of inviting your entire remote team to a virtual meeting, reconsider who truly needs to be there. Limit the number of attendees if they only need to be informed. Instead, send them a quick recap after the conference call.
3) Ask your team to prep before the meeting.
There's nothing worse than attending a meeting unprepared. You'll have a distracted team trying to research during the meeting. They'll miss what you're talking about, which hinders progress.
Articulate the desired outcome within the agenda for your virtual meeting. In the invite, task select members with prep work that will help your zoom through your meeting without any delays.
This small change lets your remote employees present during the meeting.
4) Use a reliable meeting platform.
We've already touched on the fact that technology isn't always reliable when managing a virtual team. That's why you need to pick a stable meeting platform. There's nothing more unproductive than the time spent trying to connect to a call.
Opt for a meeting platform with no downtime or privacy issues. You might want to test with your remote team to confirm low latency across different devices. Some popular options for video calls include:
Zoom
Nextiva
Skype
Google Meet
But if you're hosting a meeting on an audio conference, you should use your VoIP phone system. Your remote staff can dial the conference number and connect to the same line.
5) Provide training on how to host meetings properly.
You've chosen a platform for your team meetings. Even if you have the most reliable provider in the world, you're still not guaranteed to have a productive call. Your virtual team needs to know how to schedule meetings and set up video and screen sharing.
Let's say you're scheduling a phone meeting, for example. Can your team dial into the conference? Are they able to mute and shift presenters effectively?
As a virtual team leader, make sure you show them how to plan and participate in meetings using a new platform. You could document the steps or share a video tutorial with your team. Before scheduling your next meeting, ensure your remote workforce knows how the platform works.
6) Embrace your project management system.
Your project management system is your business' holy grail. Inside it, you've got a maze of tasks and deadlines to accomplish. You'd struggle to get things done without it.
The rapid shift toward remote work has made project management tools essential. Here are a few ideas on how to leverage it in your meetings:
Which tasks need to be completed by which team members
Peek at past projects for milestones and discussions
Review upcoming deadlines for important projects
Document and assign projects to participants
Be sure to add dates and deadlines so tasks don't fall by the wayside. The limitation of these tools is that they can become overwhelming when projects stack up.
7) Log notes for future meetings.
If you had a productive meeting, you might be buzzing with things to do. If you don't write them down during the actual conference, how will you remember what needs doing and when?
Encourage different members of your team to log the notes of your meeting. Share the recap with attendees afterward. Those notes might include action items, due dates, and names of your contributors.
Save these notes in your shared file storage—like Dropbox or Google Drive. Copy the tasks and deadlines to your project management software. Assign a person to each task, and you've got an easy way to act on the items you discussed.
8) Make time for non-work discussions.
Company culture can suffer when your team leaves the office to work remotely.
So while you should limit virtual meetings to discuss work, you should schedule extra time for water cooler conversations. These face-to-face meetings with remote staff combat loneliness — especially if you're using video.
Here are some examples of this in practice:
Virtual team-building activities. Add competitiveness into the mix with online games, virtual karaoke, or cooking competitions.
1:1 virtual coffee chats. Pair with people you don't regularly work with for a coffee chat. It's a great way to help staff build relationships with colleagues they don't know well.
Include family and friends. Arrange a "meet the family" group call for your virtual team. Ask your remote team to bring their kids, spouses, and pets to the meeting. It'll help you get to know each other even more.
How can you do this? Dedicate a virtual workspace that allows employees to collaborate remotely. It is great for relationship building, and you can also plan group projects.
Equip your team with the right tech
You've got the techniques you need to run a tight ship for your remote company. You know how to overcome common challenges and run productive meetings that don't waste everyone's time.
But a team is only as good as the tools they use. You must make it easy for your remote staff to stay in contact.
Make that more accessible with a small business phone system. It'll keep your remote team on the same page. It's the best way to keep your business open for customers and get more work done.
Once you make the switch, you'll forever bridge the gap between virtual and in-office teams.