Virtual communication channels can fall far behind face-to-face interactions when your workforce consists of in-person, remote, and hybrid teams.
This creates an internal communication gap between on-site and off-site employees that can become a huge problem if not managed properly.
This guide will show you how to maintain team communication and collaboration across the enterprise for your in-office, remote, and hybrid employees.
What Is Virtual Communication?
Virtual communication is how employees collaborate and interact with each other when they are not working in the same physical space. People often use collaboration software as a means to share information.
Real-time interaction — like virtual calls, online meetings, and instant messages — is an integral part of this, but it also includes:
Asynchronous project management
Virtual team-building activities
Documentation and note-taking
All of this reduces the friction that comes with in-person and remote employees collaborating across multiple locations and time zones. It keeps them on the same page, ensuring tasks are delivered on time and work performance stays at its peak.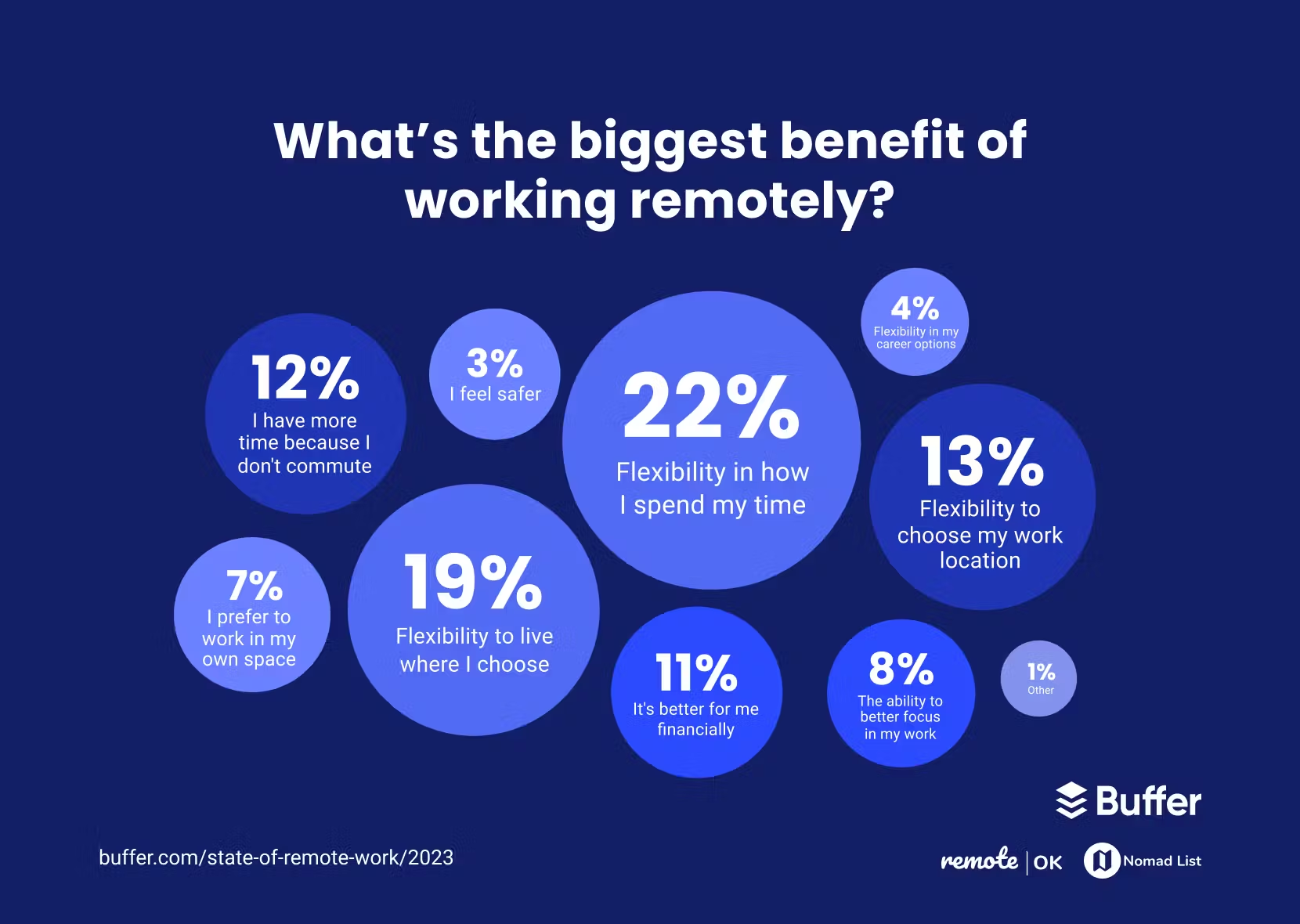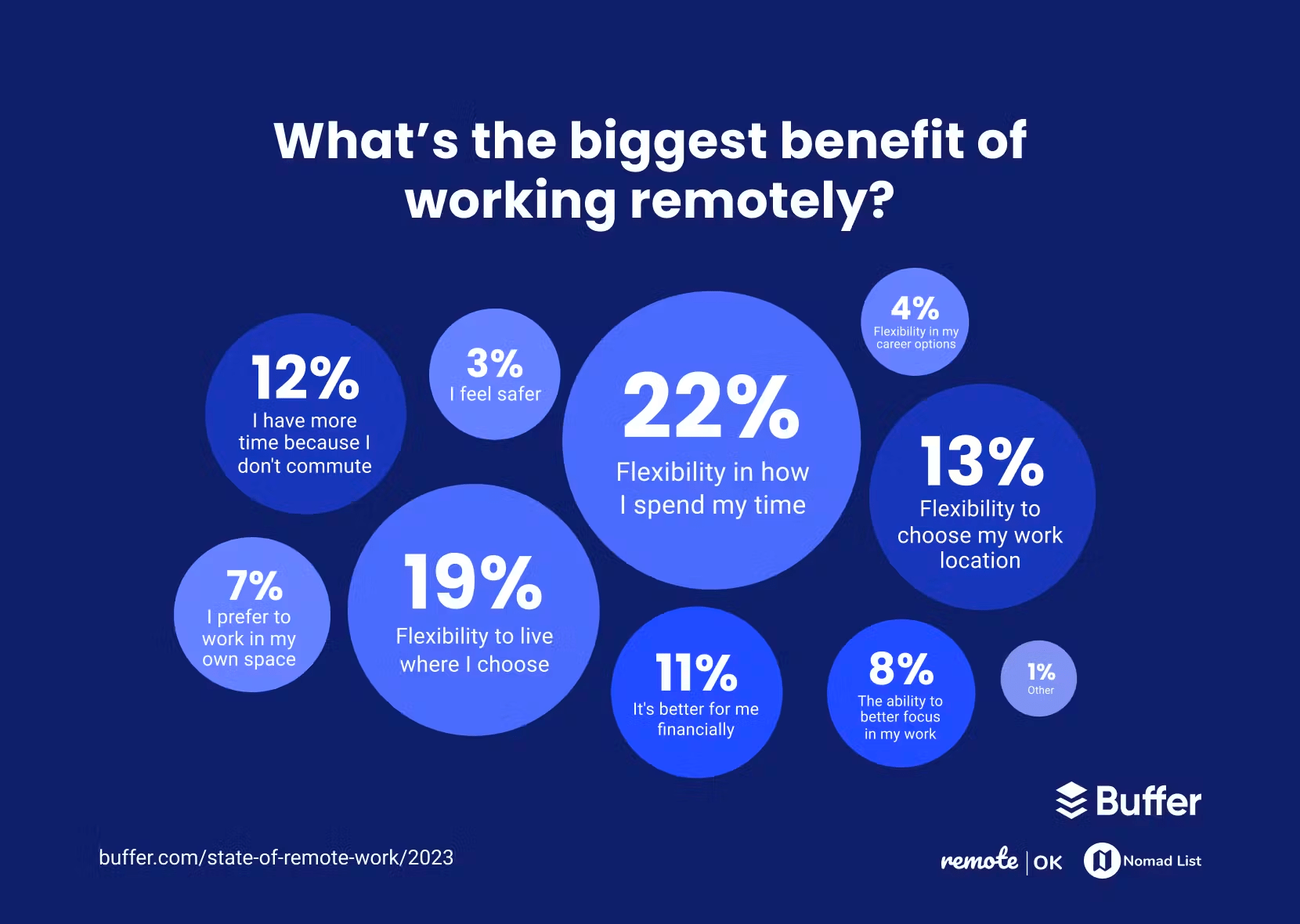 What Are the Types of Virtual Communication?
For most employees, business communication takes place over many different channels.
Instant messaging apps: Teams, Slack, WhatsApp
About 86% of respondents in a Vitally survey said that chat workspaces are their most-used virtual communication channel.
Instant messaging apps like WhatsApp and iMessage help employees interact with each other in real time. Someone working from home cannot skip over to a colleague's desk to ask a question. But they can pop them a quick WhatsApp message or jump on a Slack huddle for a chat.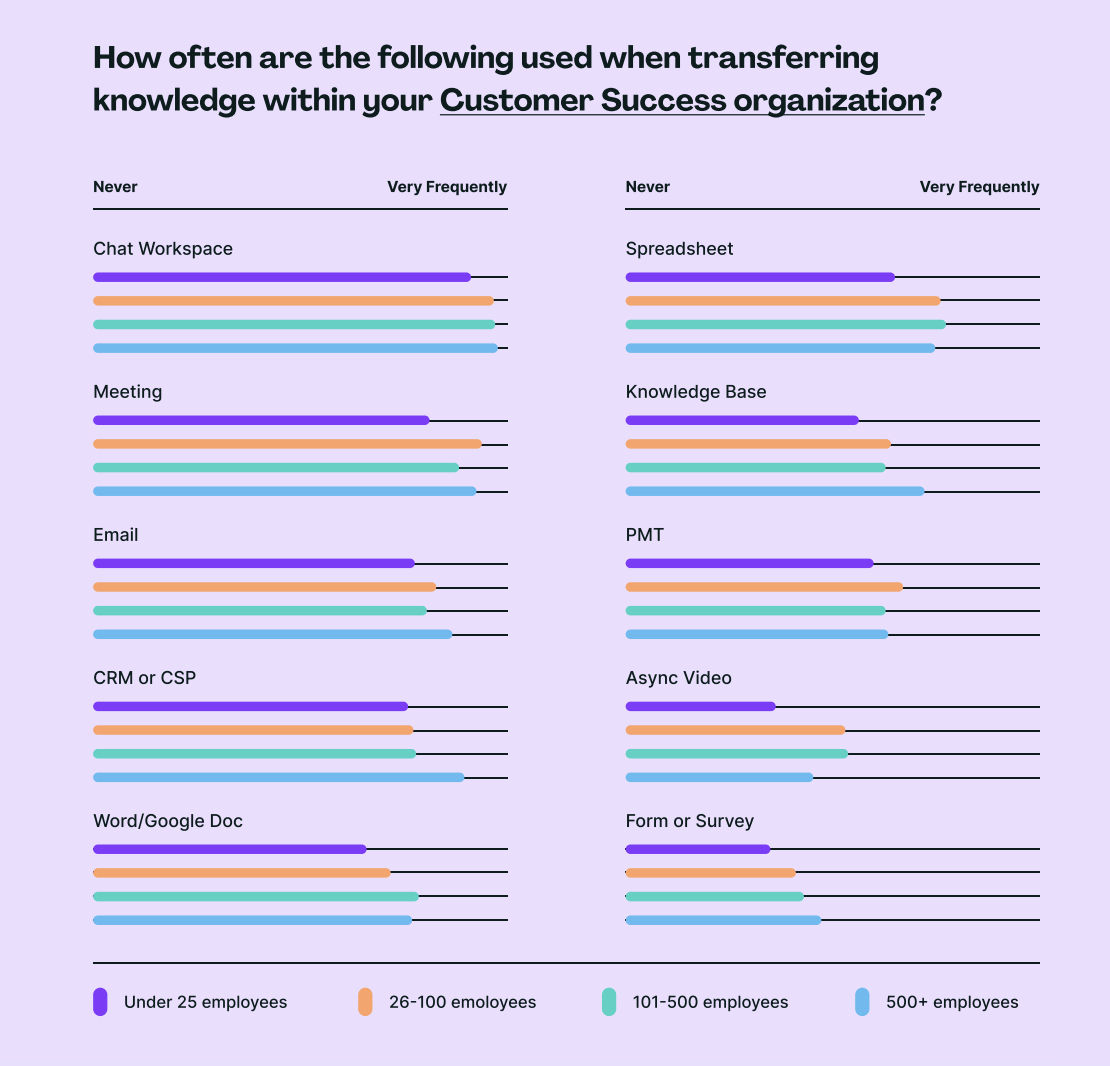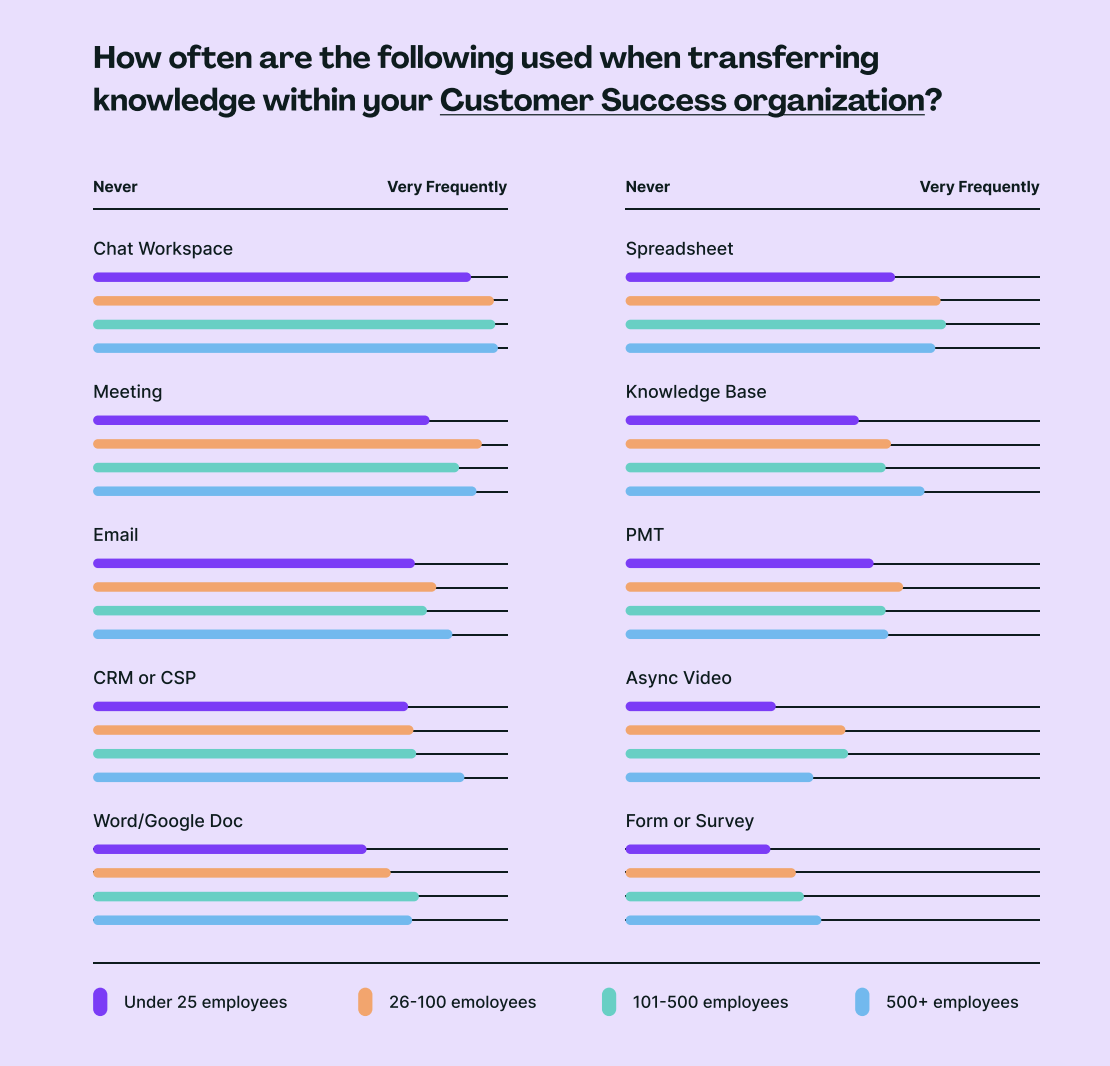 Chat workspaces like Slack and Microsoft Teams also let you share files and track all your tasks and updates in one place by syncing with other work tools, like your project management software and email client.
Despite these benefits, instant messaging apps are one of the biggest distractions for remote workers.
When you're not in the office with the rest of the team, you risk missing important information. To avoid this, remote workers stay plugged in and check every message notification, even though very few need immediate attention.
Honestly, the updates in the pet channel can wait. "But it'll only take a few seconds to read a Slack message," you may think.
While this may be true, refocusing on your work after a distraction actually takes at least 23 minutes. You could waste an entire hour by checking just three notifications.
Video conferencing tools: Nextiva, Zoom, Google Meet
Sometimes, instant messaging isn't enough.
Say you want to organize a workshop for off-site and remote employees. Slack and iMessage aren't built for that — you'll need a virtual meeting platform.
Virtual meeting tools let you host engaging video meetings, conferences, and presentations for people in different locations. During these virtual meetups, attendees can chat with each other, contribute to collaborative whiteboards, and share screens and files, among other things.
All in all, these features create immersive experiences that make it feel like everyone is in the same room.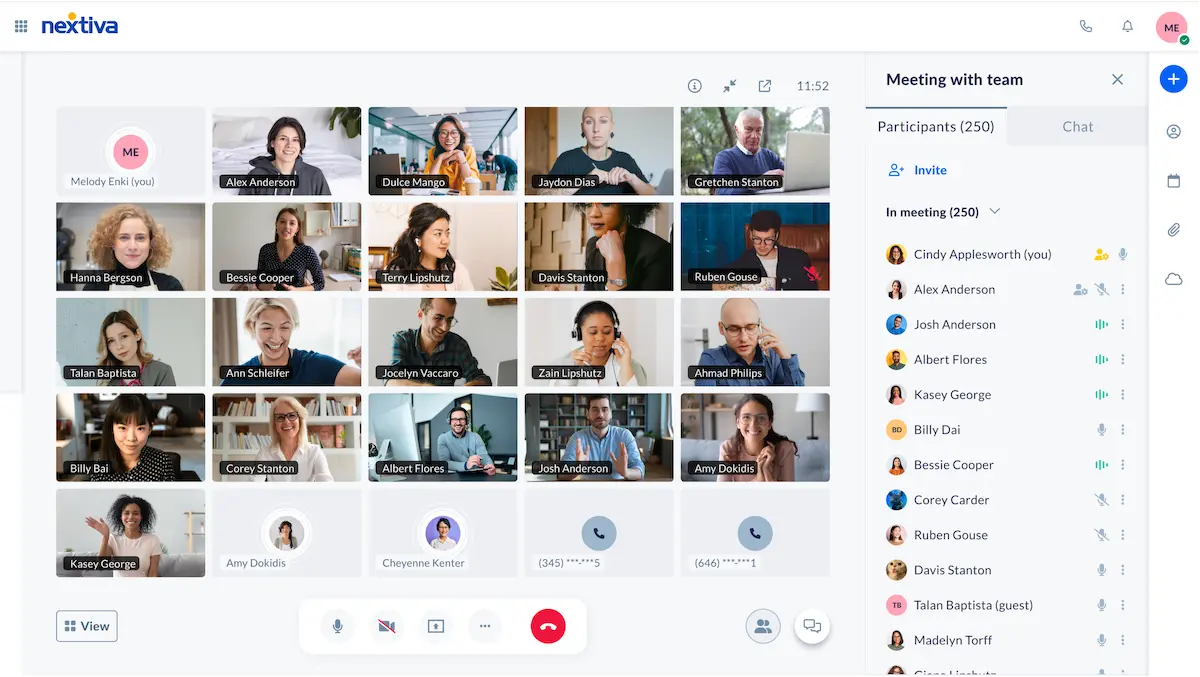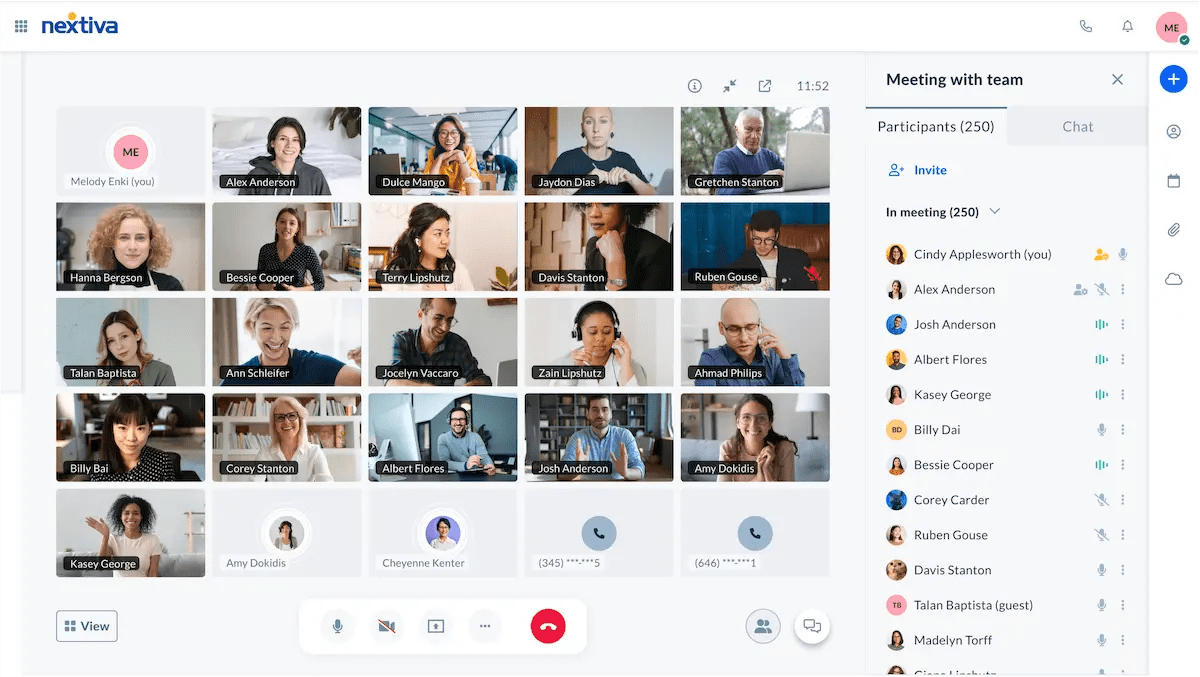 As with any technology, video conferencing has its challenges, the most obvious being internet connectivity. Poor or unstable internet connection causes lags and freezes, which ruin the meeting experience. Sometimes, you may even need to reschedule.
🛟 Helpful Tool: Check Your Connection Stability for Live Meetings
However, a bigger problem is how businesses use these tools.
Many companies overload their teams with frequent, long, and sometimes pointless virtual meetings to the extent of hindering their jobs. An Otter report found that employees spend over one-third of their working hours in meetings, leaving little to no time for productive work.
Project management tools: Asana, Trello, Monday
More than 80% of respondents in Vitally's State of Knowledge Sharing report said they use a project management tool at work.
Project management software gives you a bird's-eye view of tasks. You'll see who's working on what, how far they've come, and the due date for deliverables. This helps remote and in-person teams stay on top of goals and responsibilities as they work together.
After adding a new project to the software, you can map out timelines, assign tasks to collaborators, and share automatic status updates with the rest of your team, among other things. Asana, Trello, and Monday offer templates to help you quickly set up projects, tasks, and to-do lists. They also sync with calendars, email messages, and chat workspaces for better task visibility.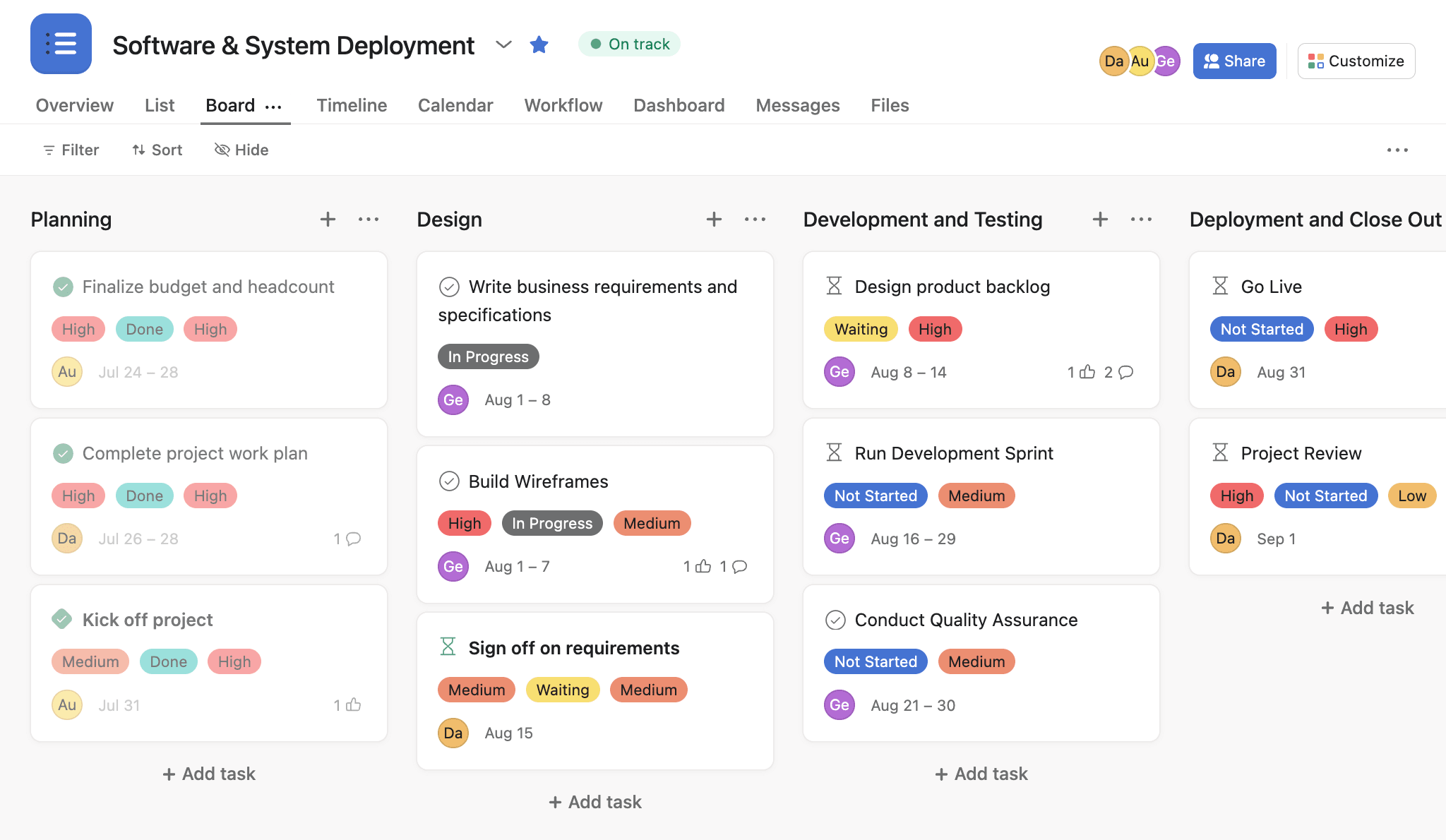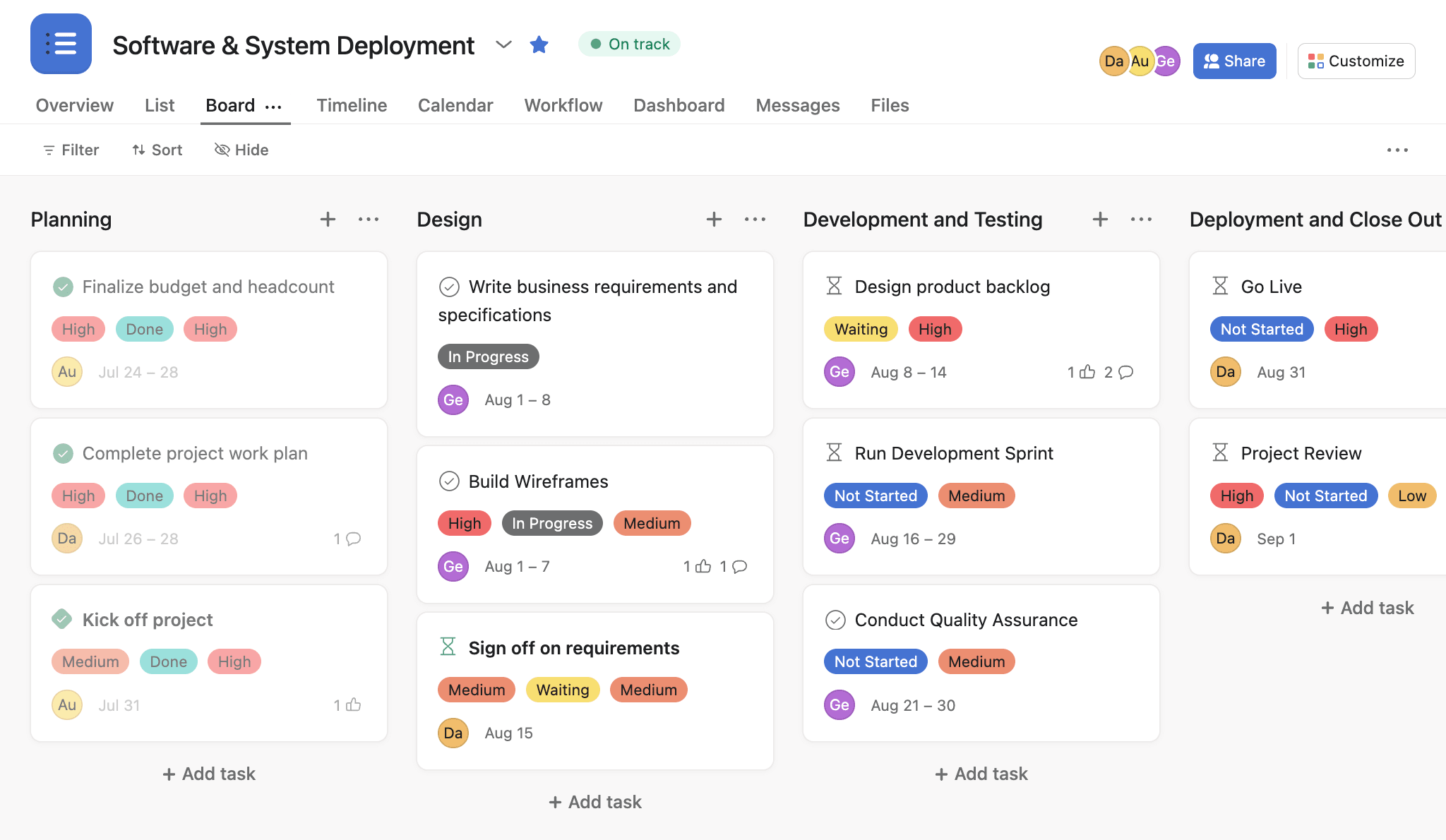 Your project management software is only as effective as your maintenance culture. If you don't archive outdated information, tick off completed tasks, and update delivery dates regularly, employees will miss deadlines, and you'll lose track of important information.
Knowledge base tools: Confluence, Notion, ClickUp
A knowledge base is a library of information. It's where you store documentation, onboarding guides, customer tutorials, and everything else your team needs for its job. It will help your team collaborate asynchronously.
Picture this: John, an on-site employee, needs information from Mary to complete an urgent task. But Mary works remotely, and her day doesn't start for another five hours.
Luckily, Mary documented the information in the company's knowledge base. John goes into the library and finds what he needs quickly instead of waiting.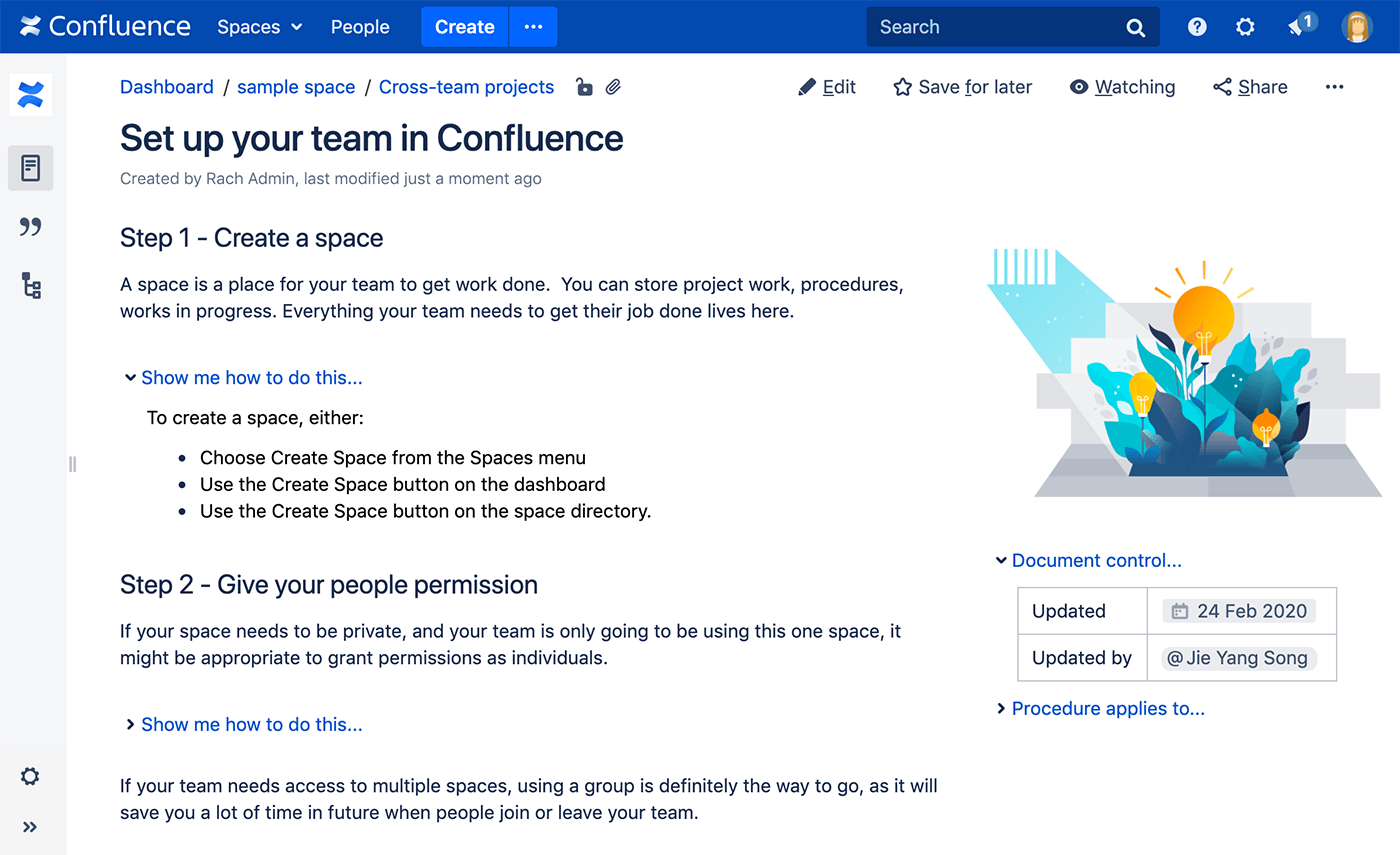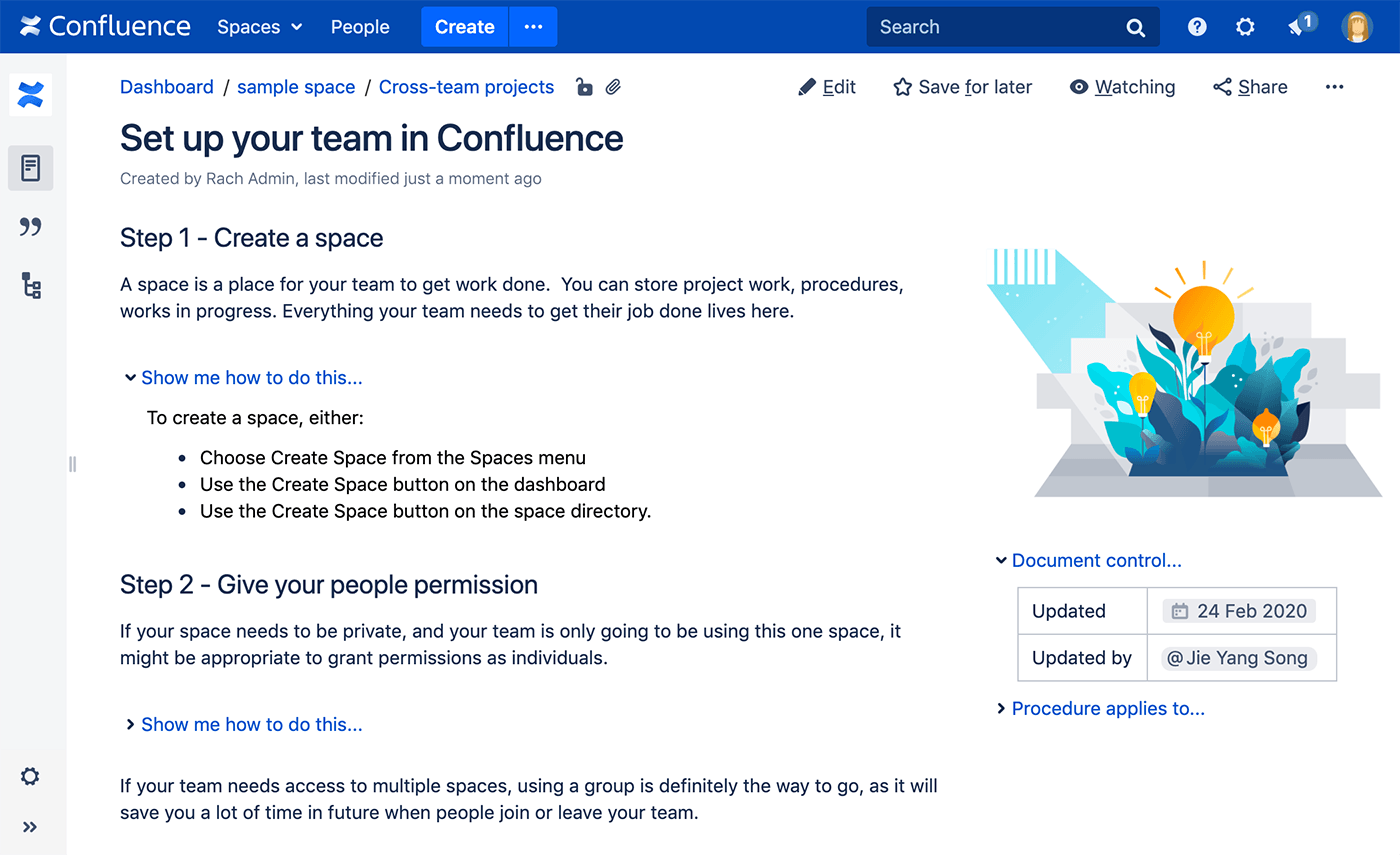 As a rule of thumb, if you're asked the same question three times, document and add the answer to the knowledge base.
Beyond documentation, a knowledge-based application lets you create collaborative project plans, visualize tasks with whiteboards, and sync lists from your project management tool.
However, it can quickly become cluttered and outdated if you don't maintain it regularly. Consider hiring someone to organize and update the content as your business grows.
Email clients: Apple Mail, Outlook, Gmail
Email is the most popular internal communication channel, according to ContactMonkey's 2023 Global State of Internal Communication report. Businesses use it to interact with employees and customers, track tasks, and save important documents like invoices, pitch decks, and information threads.
If you choose email clients like Gmail and Outlook, you automatically have access to a suite of cloud-based software for running your business.
Gmail, for example, syncs with Docs, Google Meet, Drive, and Google Calendar. Outlook, on the other hand, syncs with Microsoft Word, OneDrive, Teams, and more. These integrations make it easy for you to move business data around.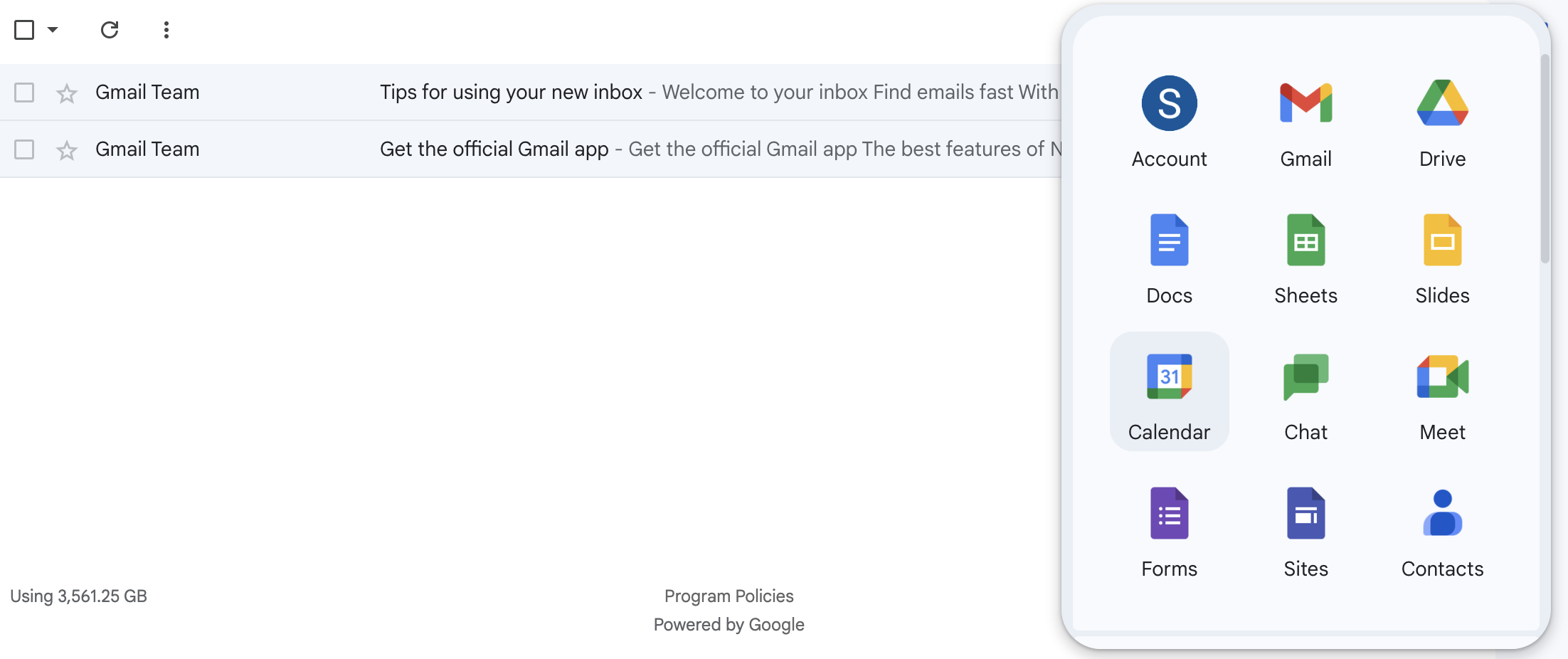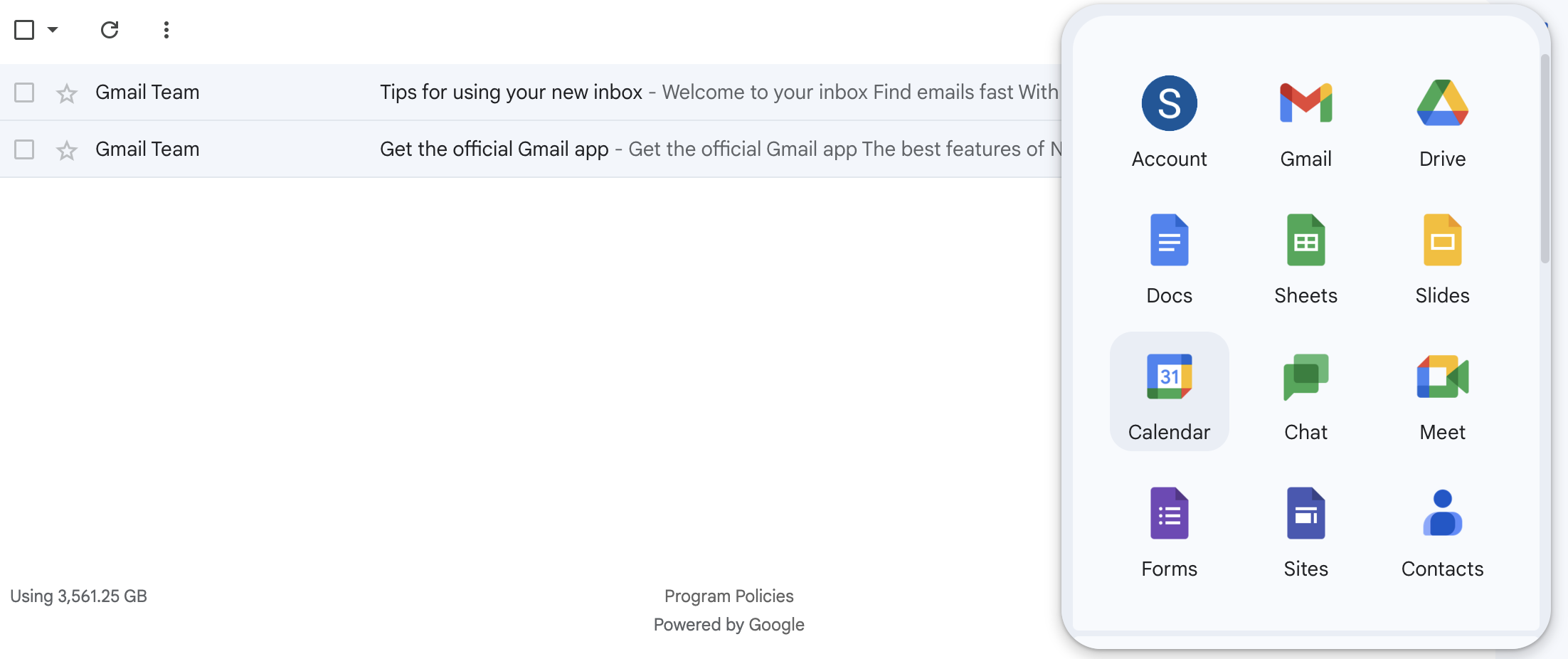 The biggest challenge with email is clutter.
Hiver's State of Email study found that employees receive, on average, 180 emails daily and only open slightly over half. If email is your business's only communication channel, important information will inevitably get buried under a pile of unread messages.
Social media: LinkedIn, Facebook, Twitter (X)
More than 90% of businesses in Sprout Social's 2023 State of Social Media report said that they use social platforms to learn more about their target audience and build brand reputation and loyalty.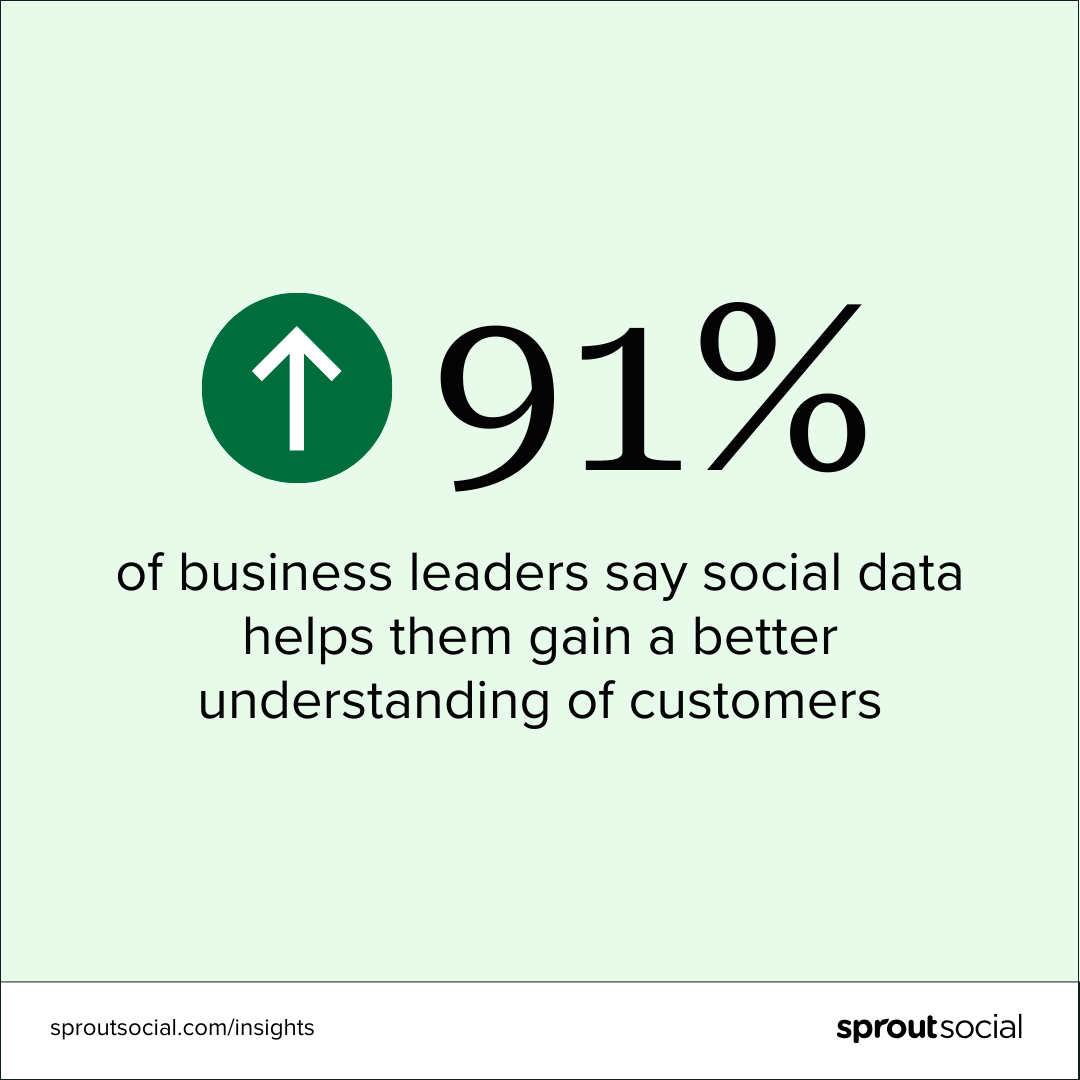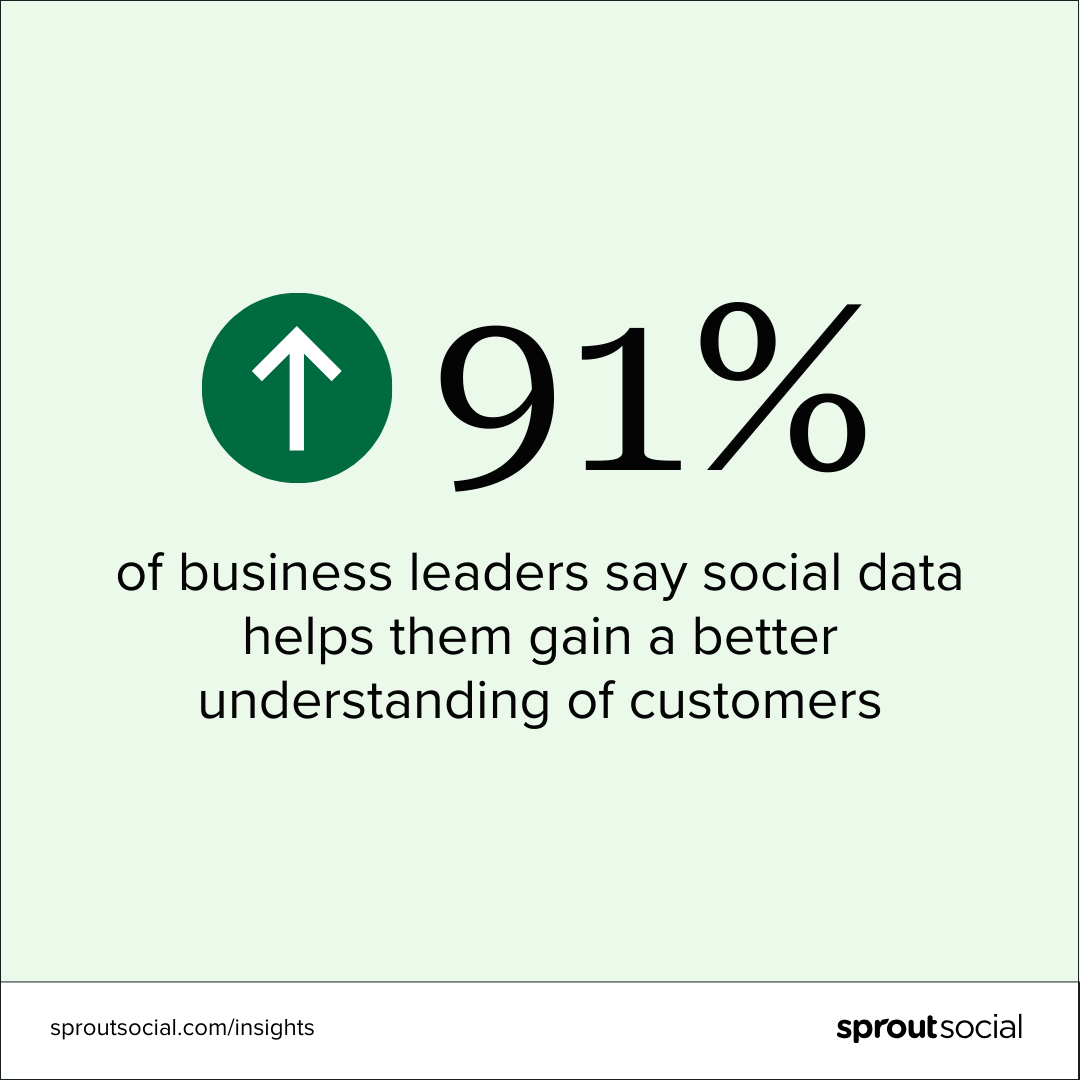 These platforms help brands connect with billions of potential customers. Sharing content on Facebook, for example, potentially places your brand in front of 3 billion users.
Social channels let companies reach a large audience, but there's also a lot of competition. You're competing with other businesses in your niche for your target market's attention. On top of that, rapid algorithm changes can tank the reach and engagement of your content.
To stand out:
Treat social media as an integral part of your communications strategy.
Publish content based on monthly themes and clusters.
Use native engagement features like live videos, carousels, and polls to serve your audience and boost content visibility.
Phone calls: Desk phones, VoIP apps, mobile phones
Remote and hybrid teams can also use phone calls for virtual communication. You have three options: Desk phones, VoIP apps, and mobile phones.
VoIP desk phones are the traditional office phones that are connected to a landline. They are reliable and provide good call quality. However, they are limited to a physical location and may not be suitable when some members of your team work remotely.
VoIP apps allow users to make voice and video calls over the internet. You can use them on computers, tablets, and smartphones.
Nextiva provides an all-in-one business phone app with advanced VoIP functionality plus other features. It lets users manage their call schedules, chat with their teammates in the app, and join meetings in one click. It's the best way for remote and in-office workers to connect and collaborate.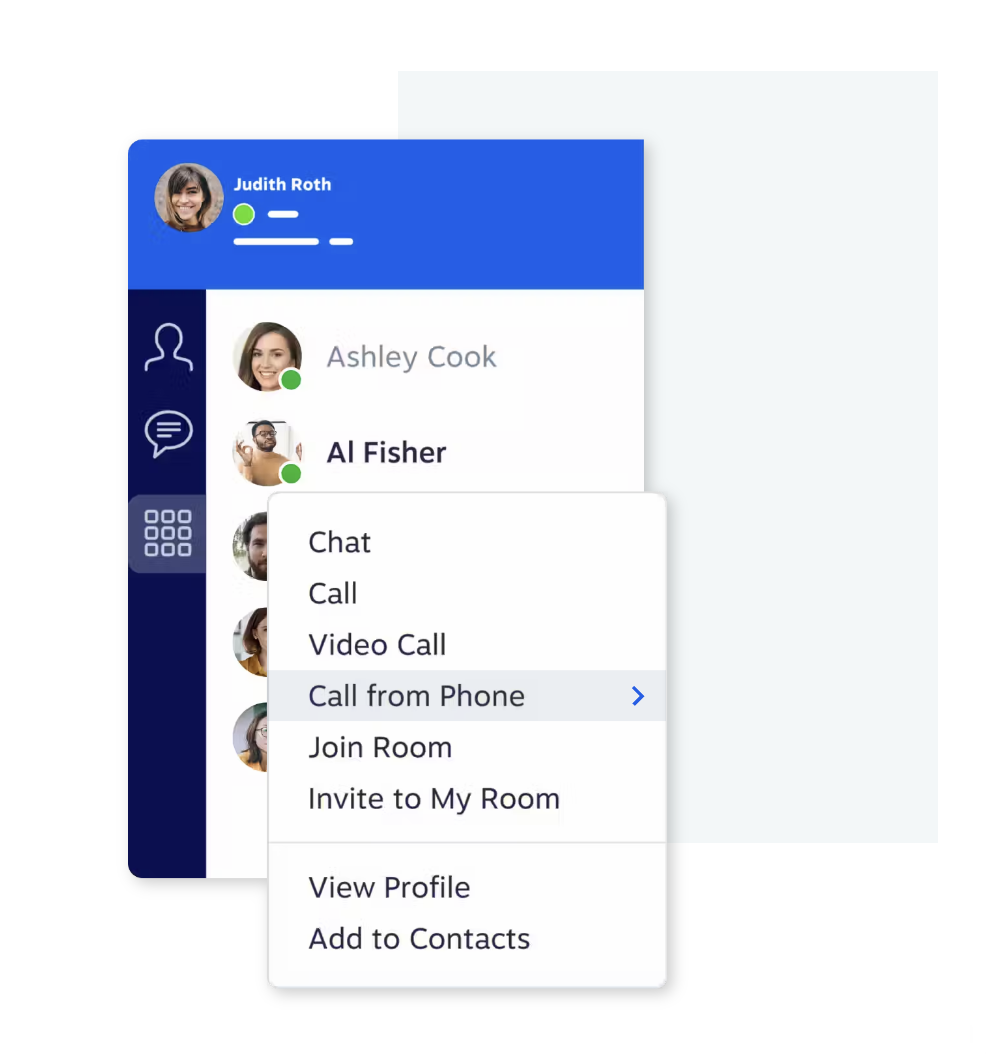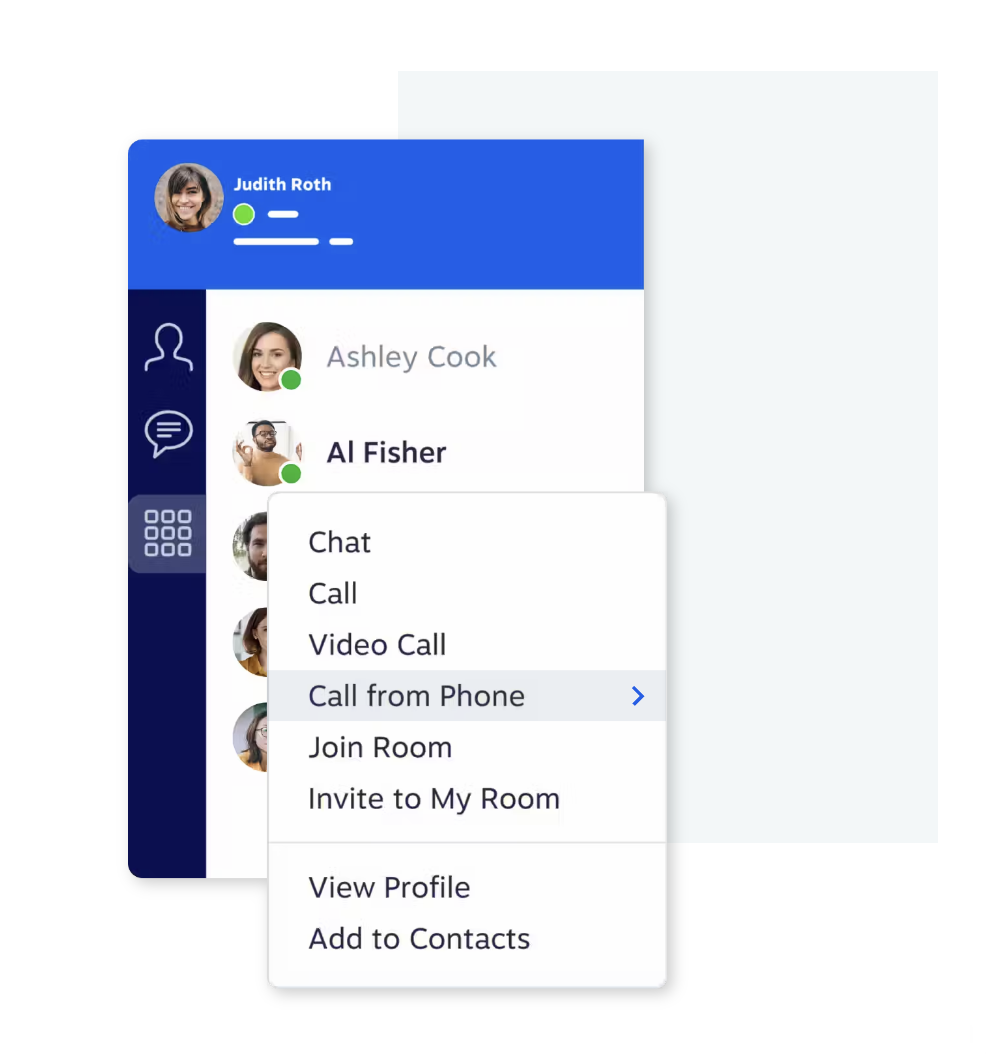 Mobile phones are portable and can be used anywhere, anytime. They are especially useful for field workers or employees who are always on the road — however, their call quality drops in areas with poor network coverage.
Challenges With Virtual Communication
Here are the top challenges teams face when communicating between remote, on-site, and hybrid employees.
1. Remote team members may feel isolated from hybrid and in-office team members
Remote workers have always struggled with isolation, which may be compounded as people return to the office.
It's one thing to miss in-person interactions during a lockdown; it's another to watch your colleagues form personal connections while you're stuck behind a screen hundreds or thousands of miles away. You can't skip over to their desk to talk about the Netflix show you watched over the weekend or join them for a quick drink after work.


This affects how employees work. In-person employees will find it easier to collaborate with the folks they interact with every day versus their remote colleagues. Analytics firm Gallup found that people with friends at work put more effort into their jobs.
On the other hand, people working remotely may feel left out of meaningful conversations and decisions.
2. Remote team members may be distracted
Granted, the office has its own set of distractions, like the chatter coming from a call center team.
Though distraction doesn't ease up when you're working from home. You're faced with new situations like kids, pets, or package deliveries. These distractions pull your virtual team members away from their computers, and they'll need to attend to the interruption before they can return to their desks.
The real problem? While the distraction might only last two minutes (like answering the door for a delivery), it has a longer-lasting impact. It takes over 23 minutes to get back on track after a distraction.
3. Your staff is in different time zones
Are your team members working in different time zones? It's one of the biggest challenges for virtual communication. Time differences can get in the way more than we'd like to admit.
Let's say you've got a project with a deadline of Friday at 5 p.m. Your on-site team works EST hours, while the remote team works across three time zones: Which time zone are you using for the due date?
Similarly, you might have staff on opposite ends of the world. When your American team is working, your members in Asia are asleep. You've got a minuscule window for communication.
It's not just a global issue. This point applies to businesses in the United States as well. An in-office staffer in California might ask a question at 4 p.m. but not hear back from your remote New York team until the next working day at 4 a.m.
4) Conflicting communication styles
John works in the office. He's used to rolling over to a colleague's desk when he has questions and getting a response quickly. Sally, on the other hand, works remotely. She checks Slack and other communication tools at specific times of the day.
Now, they are working on a project together. There'll be a lot of friction because their communication styles are different.
John may feel frustrated if he doesn't get a response from Sally immediately because the delay stalls his work. On the other hand, Sally may find it difficult to concentrate on her work due to John's frequent messages.
These differences draw out the project for far too long and affect the quality of the final output.
5) Company culture feels diluted
Remote employees experience company culture differently from in-office workers. Owl Labs found that more than 40% of remote workers find it difficult to fit into their company's culture.
When you leave the office to work from home, you don't have the regular pep talks you're used to in the office. You don't have the opportunity to give a team member real-time feedback on why an action was wrong. You lack regular face-to-face communication. You are isolated from the company culture.
It's different for your in-office colleagues. They can always stop by your manager's desk for feedback or have a pep talk with a coworker on the way to lunch. Plus, on-site folks receive company updates long before they make it to the Slack channel.
When you work from home, it feels like you're playing catchup with the rest of the team.
How to Improve Virtual Team Communication
You need to optimize virtual communication channels to keep up with in-person interactions. Here are some tips to help you.
1) Empower your team to do their best work
Create systems and processes that help employees do their best work, regardless of their work arrangement. This goes beyond investing in tools — the best tools cannot compensate for a dysfunctional work environment.
Start by setting and communicating expectations early. Employees, remote and on-site, should know their roles and responsibilities, task deadlines, and the criteria for assessing work performance. This way, it's easier for everyone to stay accountable. Nearly 60% of respondents in Hypercontext's State of High-performing Teams report said that they're more productive when they understand the company's goals and expectations for their roles.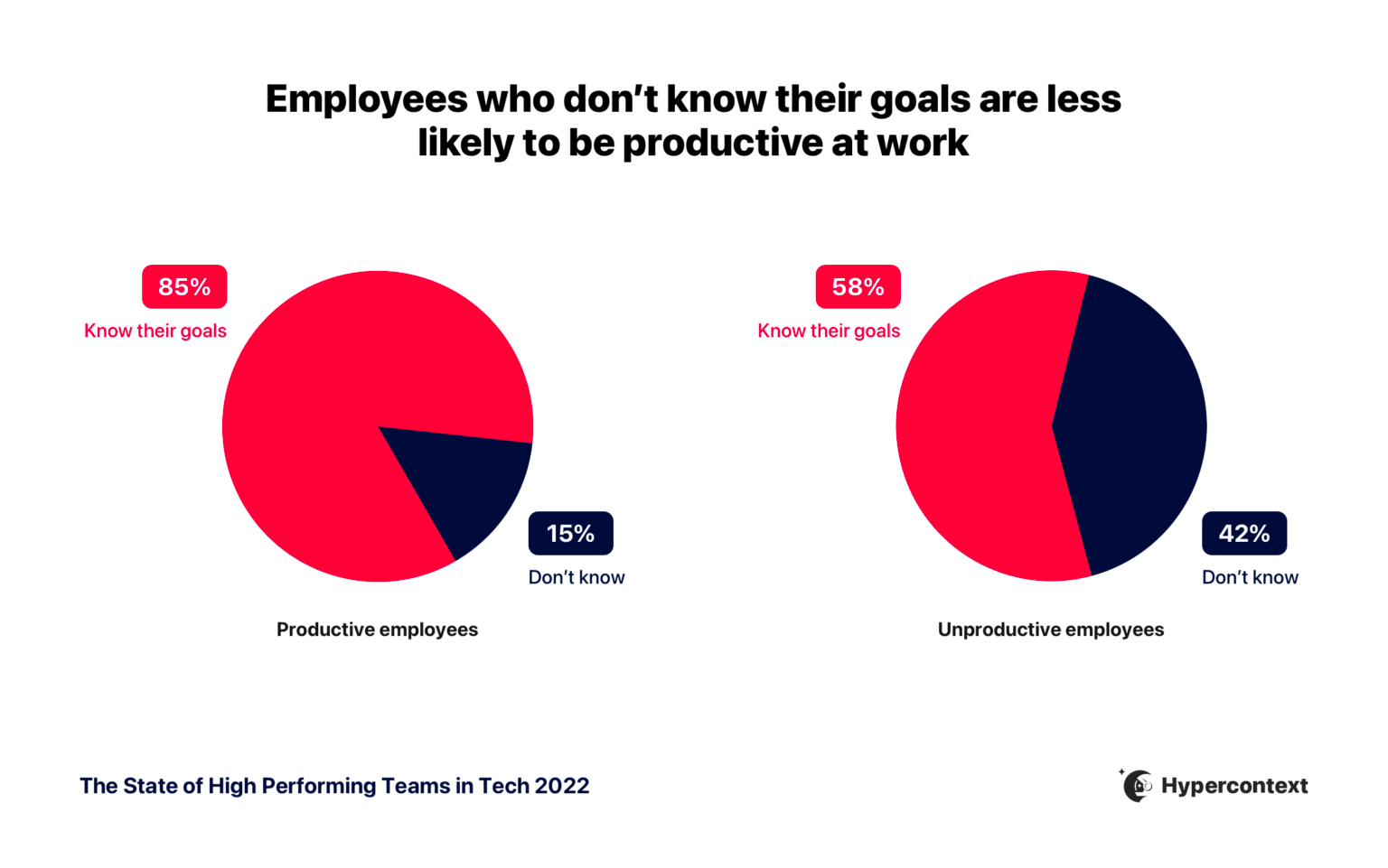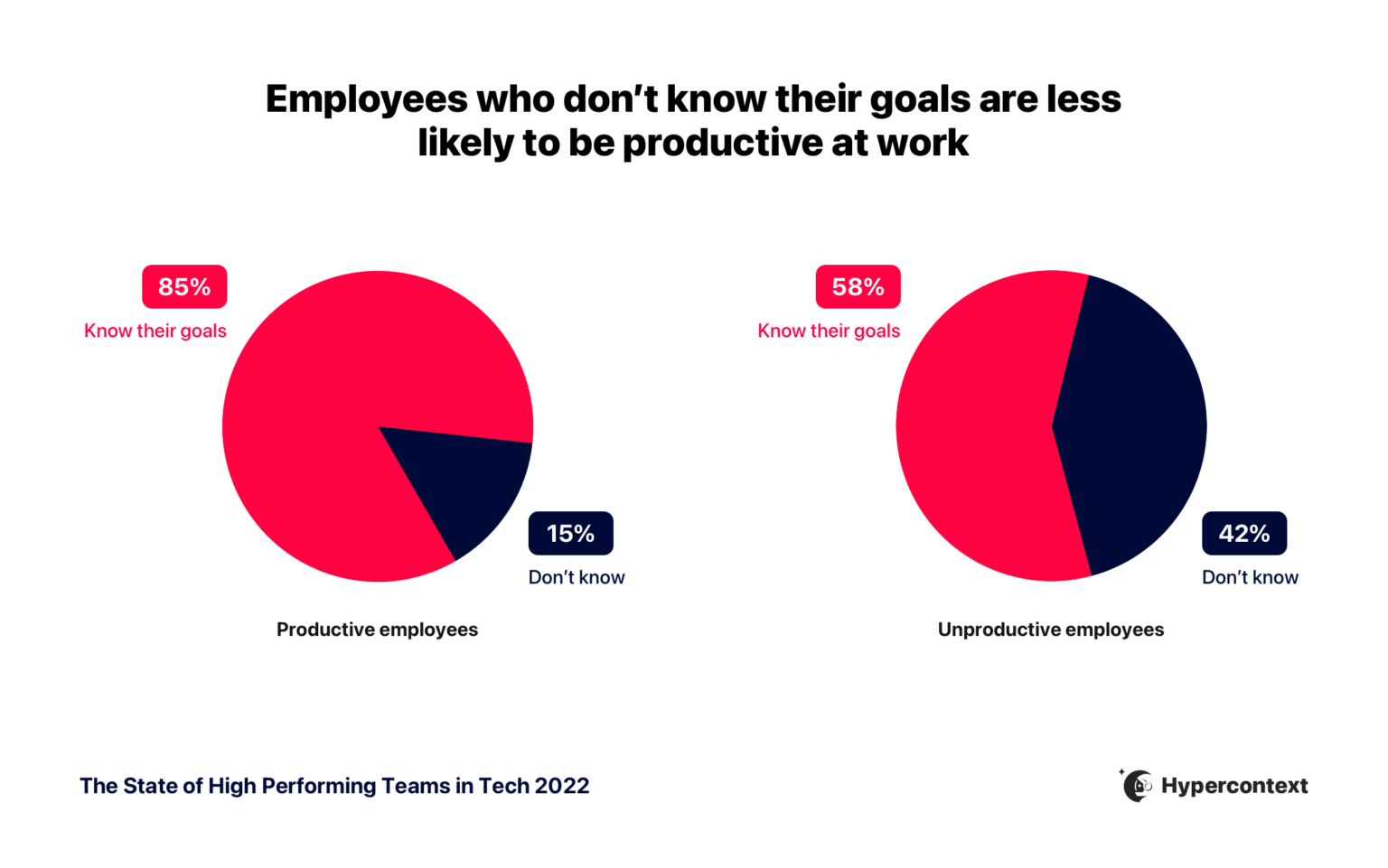 After doing this, leave them alone, really.
If you have to watch your virtual team like a jail warden, maybe you're not cut out for remote work. There is no need to request a task update multiple times a day when it's not due until the following week — it only hurts trust and productivity.
2. Create a structured onboarding process for new hires
Onboarding is how you set employees up for success. Get it right, and you'll improve new hire productivity and reduce attrition.
Your goal as a team leader should be to deliver the same onboarding experience to new hires, whether off-site or on-site.
Here are some tips to help you pull this off:
Create a step-by-step plan for onboarding new hires, including timelines, goals, and objectives. It should include what they'll do in their first 30 days and a breakdown of your organization's processes and tools.
Assign a mentor or buddy to help them navigate the company culture and provide support. The buddy should have the same work arrangement as the new employee. Don't assign an off-site mentor to an in-person employee.
Schedule regular check-ins with new employees to see how they're settling in and resolve any questions or concerns.
3) Define the channels used for virtual communication
Virtual communication can feel overwhelming. On-site employees might struggle with what information to share on instant messaging apps. On the other hand, remote employees might feel like they have to be on Slack or Teams 24/7 to keep tabs on work conversations.
A communication plan can help here. It details how people should use each virtual platform, such as:
Project management tools for comments and questions related to a specific task
Instant messaging for quick questions
Email for in-depth conversations unrelated to a particular project
Text messaging for mission-critical issues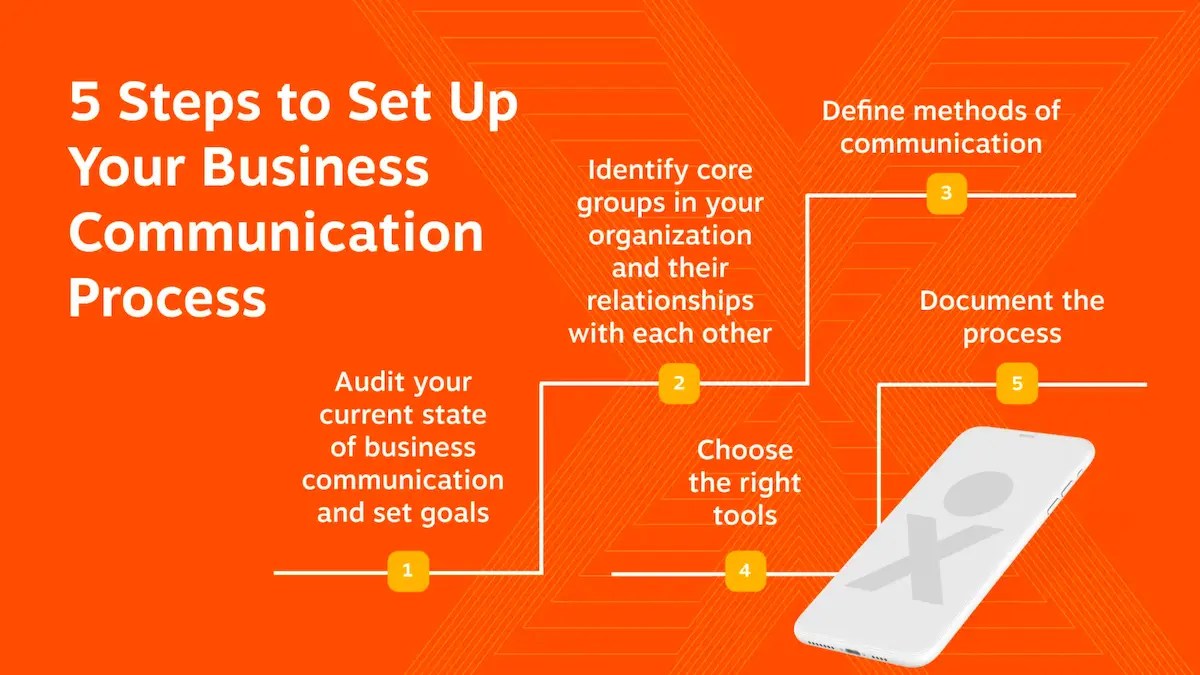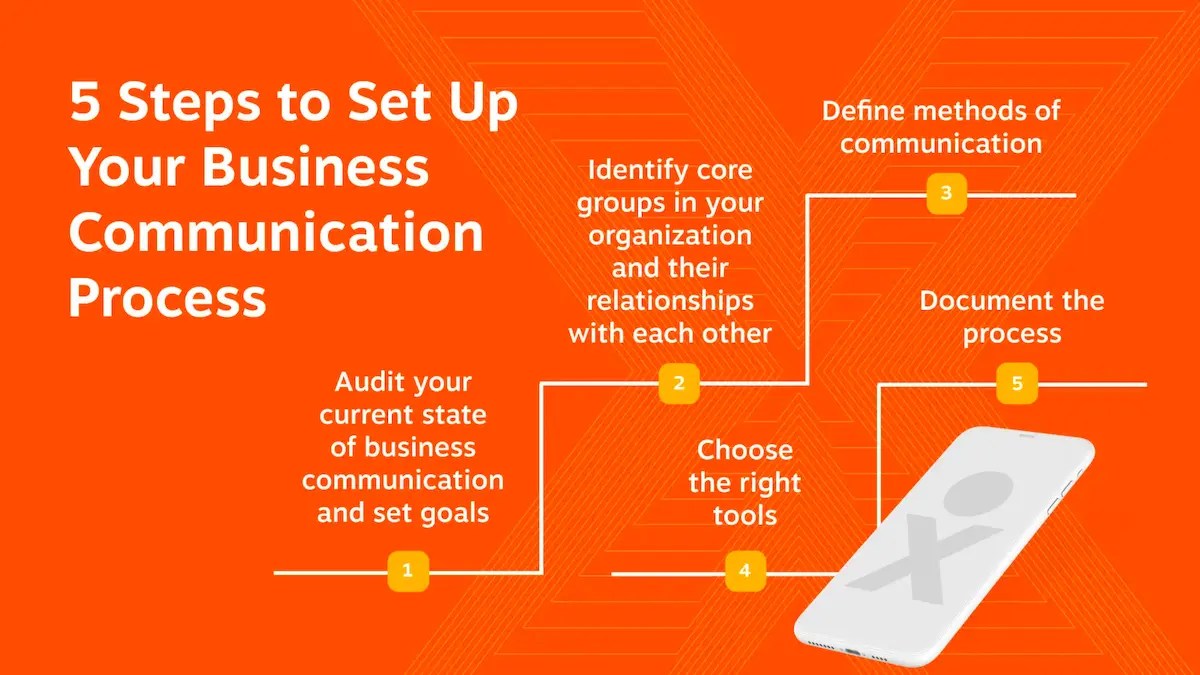 Once you have a communication plan, it's time to set expectations.
What's the expected decorum for a given channel?
Do you use emojis to vote on a Slack message?
GIFs in email?
Should in-person employees reply to announcements in Slack?
How are decisions made or escalated?
Most importantly, what is the default communication method everyone uses?
Having clear answers to these questions makes communication easier. You might still run into instances where your team uses the wrong tool, so use these as learning opportunities.
4) Make information easy to access for everyone
The beauty of working in an office is that you can ask someone for something and get an answer immediately. Remote workers don't have that luxury. For them, asking about the status of a project or requesting some other information isn't as simple as dropping by a coworker's desk.
Establish a system to share information to prevent that from becoming a problem. A remote contributor based in New York might need a file created by your in-office team in Reno. But since it's outside of the team's working hours, they can't ask. The same goes for in-person teams requiring information from off-site colleagues.
To avoid this, use knowledge base tools to share information asynchronously.
Document important information in a tool like Notion or ClickUp so people can find what they need quickly. Also, establish file naming conventions, especially for version control. A good place to start is to include the date, your initials, and a "draft" or "final" status.
Store your files in folders organized by the department. Remote staff can find what they're looking for without interrupting a coworker. They can also share information easily without being distracted by someone asking for help.
5) Maintain regular check-ins and 1:1s
It's easier to tell when an in-office employee is struggling than a remote worker. You pick up subtle body language signals when you're communicating in the office. But those signals get lost when they're working remotely, and you're relying on instant messaging apps.
You can't tell if a remote employee is having a bad day through their Slack status. That's why you need to check on them regularly.
It doesn't have to be a Zoom or Google Meet call. Halfway through the week, pop them a message via your instant messaging app to know how they're doing and if they need help with any tasks.
Structured performance reviews are important, too.
Managers observe on-site employees' work habits, productivity, and communication skills daily. However, they do not have the same level of visibility as remote workers, which affects how they assess and evaluate their work.
For this reason, schedule regular performance check-ins with your team. You can start with a weekly reporting system where you provide feedback about the employee's work. Then, set up monthly or quarterly calls to discuss feedback in detail, learn more about their career goals, and highlight any aspects of their work that need improvement.
6. Invite remote employees to in-office events
Hosting a quick game or pizza party after work? Ask remote employees if they'd like to attend. You'll be surprised how many people will say yes.
In-office events enable off-site employees to get to know their colleagues beyond job titles. When you work from home, most of your interactions with the rest of the team are work-related. You probably won't ask a colleague what their favorite song or movie is on Slack, but you can do that over wine or pizza when you hang out in person.
If you have a globally distributed team, consider building virtual team activities into your company hangouts. Your European team might not be able to attend a Friday evening barbeque, but you can send them a gift card or voucher so they don't miss out on all the fun.
7) Minimize virtual meetings
It's easy to fall into unproductive meeting cycles when you have a virtual team.
You want to strengthen the connection between remote and in-office employees. Meetings should help, right?
Actually, no. They might feel collaborative, but long, frequent, and unproductive meetings are the number one stressor and distraction for virtual teams.
Only schedule a meeting when you need direct and immediate engagement from participants. Communicate asynchronously for everything else:
Share task updates in your project management software.
Send quick check-in messages in Slack or another instant messaging app.
Share feedback via video.
8. Improve the effectiveness of your virtual meetings
You don't want to hinder productivity with constant online meetings. You have to make each one matter. Here are seven practical tips for making every virtual meeting more productive.
Share a clear agenda with all participants at least 24 hours before the meeting so they can prepare ahead of time.
Only invite people actively contributing to the project. You can always share important notes with the non-participants after the meeting.
Choose a reliable virtual meeting platform without downtime or privacy issues to ensure your meeting goes smoothly.
Show new team members how the virtual meeting platform works. Teach them how to set up and schedule meetings, use in-app engagement features like polls, and moderate interactions to have more productive conversations.
Use your project management software to document and assign tasks, review upcoming deadlines, and track project progress. Don't waste time on routine project updates during team meetings.
Log notes and save them to your knowledge base software, like Notion and ClickUp, for people who didn't attend the meeting.
Leave some extra time for virtual team-building activities and coffee chats to help remote team members connect with in-office colleagues.
Is 'Return to the Office' Killing Virtual Communication?
Businesses want their employees back in the office. Amazon, Disney, and Zoom are some of the big names leading this change. They claim returning to the office will help employees collaborate better and improve workplace productivity and morale, although many workers, especially millennials, are pushing back.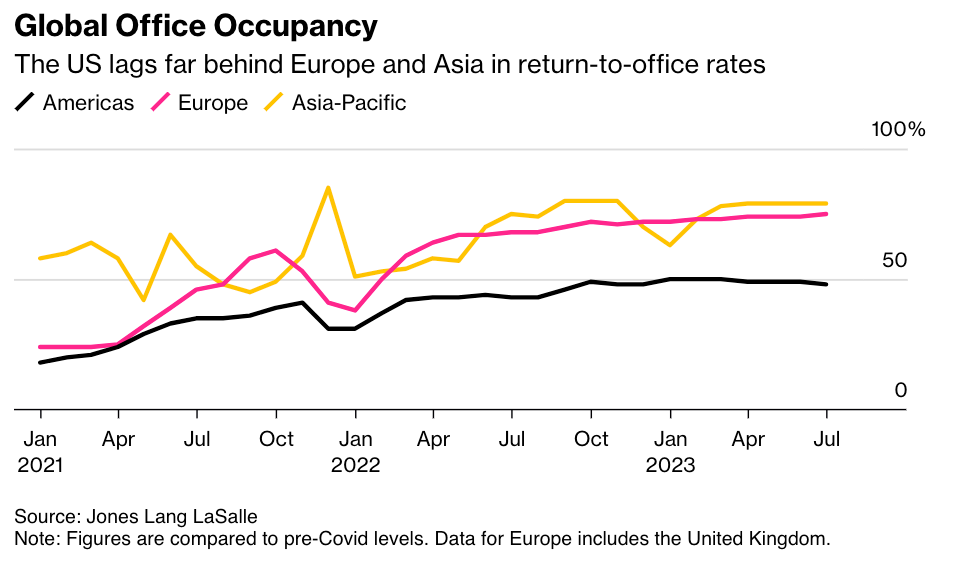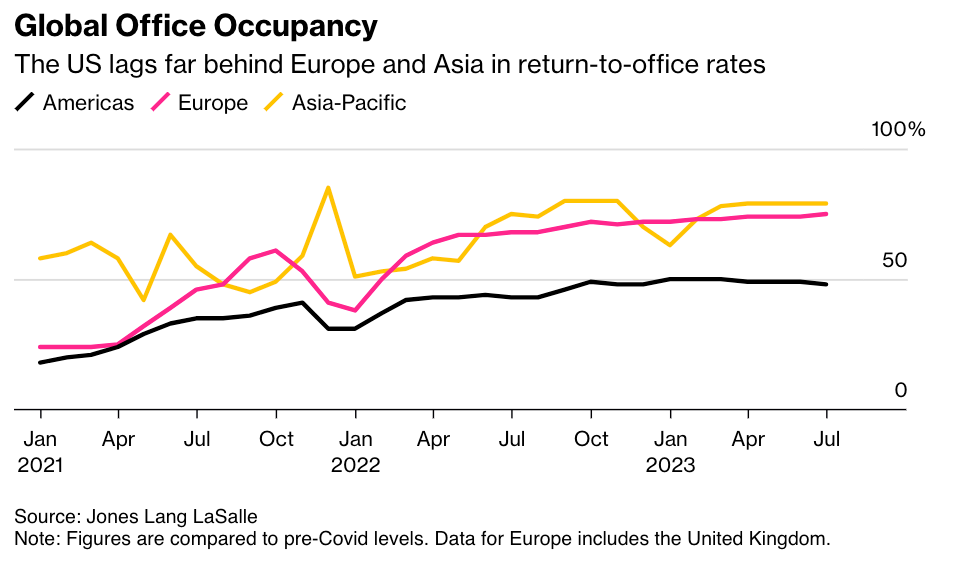 With employees returning to the office, virtual communication might take a backseat to in-person interactions. For example, if you share an update in the office, you might forget to repeat it later in the company's Slack channel or email remote employees.
Over time, this disconnects your remote, hybrid, and in-office employees. But this doesn't have to be the case.
Learning from remote communication during the pandemic can help you enjoy the best of both worlds. Although employees already understand how virtual communication works, setting new collaboration guidelines will help those returning to the office.
Equip Your Team With the Right Tech
You've got the techniques you need to run a tight ship for your hybrid company. You know how to overcome common challenges and run productive meetings that don't waste everyone's time.
But a team is only as good as the tools they use. You must make it easy for your remote and in-office staff to stay connected.
Make connection more accessible with a small business phone system. It'll keep your virtual team on the same page. It's the best way to keep your business open for customers and get more work done.
Once you make the switch, you'll forever bridge the gap between virtual and in-office teams.