So often, when we think about professional sports and about business, we think about the leaders of a team. We see the founder/owner or the pitcher of a baseball team and heap all the credit for success on the headliners. But we all know there's more to running a successful business than being the front man (or front woman,) just like there's more to winning a ballgame than throwing strikes.
What matters most is teamwork – making sure you have the right people in the right positions, and everyone's working together. But how do you accomplish that? While finding the right balance of talents and personalities isn't something you can accomplish overnight, there are proven strategies that can help you find that magic moment of synergy – when everything and everyone works together for the win.
Define your vision. Let's face it: You're not going to hit a homerun if you don't know which direction the fence is. Before you can expect your team to pull together and work toward a common goal, they must understand what they're working for and why they're doing it. If you want dedicated, passionate employees, then you must articulate your raison d'etre – what you want to accomplish, both in terms of your financial goals and in terms of your contribution to the world. Make sure you're all on the same page.
Identify the roles you require. Just as a baseball manager knows the positions he needs to fill, you must understand the tasks you need accomplished. If you own an IT company, you need tech folks, sales people, support staff, number crunchers, and maybe a marketing expert. Understanding the roles you require helps you sort through candidates for your company.
Clarify the benefits of each role. Only when you understand why each role is so important can you begin to identify the qualities you're looking for in each of the candidates for your roles. You're better off hiring for aptitude coupled with a natural affinity for a given role than hiring an experienced person who's not a natural fit. Knowing who you need and understanding their value is key to recognizing the right people for your company.
Look for diversity of talents. While diversity of culture and language can contribute important nuances to your company, most important is diversity of skills. Remind yourself that you're looking for the very best person to accomplish each of the roles you need to fill, and the skills are going to be quite different. You're looking for the best sales person and the best tech person – those aren't interchangeable roles or skillsets.
Promote communication. We all communicate differently, and part of your job as a leader is to ensure that everyone on your team communicates effectively. If marketing isn't talking to sales and sales isn't talking to the folks who actually deliver the service, there's no way on earth you're delivering an excellent product. Communication is the lubrication that keeps your company's gears moving smoothly.
One of my little tricks I've developed over the years is to jot down the name and contact information for folks I meet throughout the course of my life who genuinely impress me. I've done my homework, and I know what qualities I'm looking for in each of the positions in my companies. When an opening comes up, I consult my notes to find people who might be a great fit.
It's not just about hiring the right people. It's about finding the right people and putting them in the roles that will allow them to flourish. After all, you wouldn't expect a pitcher to fare well on the other side of the plate. Step back from your company and look at what you want to accomplish, and set up your team to get it done!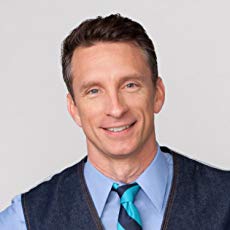 Mike Michalowicz (pronounced mi-KAL-o-wits) started his first business at the age of 24, moving his young family to the only safe place he could afford – a retirement building. With no experience, no contacts and no savings he systematically bootstrapped a multi-million dollar business. Then he did it again. And again. Now he is doing it for other entrepreneurs. Mike is the CEO of Provendus Group, a consulting firm that ignites explosive growth in companies that have plateaued; is a former small business columnist for The Wall Street Journal; is MSNBC's business make-over expert; is a keynote speaker on entrepreneurship; and is the author of the cult classic book, The Toilet Paper Entrepreneur. His newest book, The Pumpkin Plan has already been called "the next E-myth!"