We all know sales is a critical part of our jobs. We may attend seminars on perfecting our approaches. We read articles on converting more prospects. We focus on doing everything we can to bring in more clients. But it's easy to forget that improving our sales may be as much about breaking bad habits as it is about forming good ones. Here's a list of things we should all try to eliminate from our sales pitches.
1. Focusing on yourself. You need the sale. Your company needs the sale. But your needs are completely irrelevant to your customers. Rather than focusing on your need for revenue, try focusing on how your product will make a difference to your customers. Pitch based on your value to your clients, and you're far more likely to land that sale.
2. Talking too much. Sure, your company is amazing. Yes, you're the best. But if you're prattling on about features and benefits without bothering to size up your customers' needs, you're missing out on the opportunity to find out what matters most to them. Ask questions. Listen to the answers. Your prospect will tell you everything you need to know to make the sale…but you have to be listening in order to hear it.
3. Overselling. The best recipe for satisfied clients is to underpromise and to overdeliver. If you guarantee your service is the best anywhere on the planet, then you're setting the bar pretty darn high. Odds are good that your clients will be disappointed. You can't exceed expectations if they're unrealistically high.
4. Pitching the wrong person. It doesn't matter how brilliant and persuasive you are if you're not in front of the decision maker. Identify the person who's authorized to make purchases and save your pitch for when it will actually matter.
5. Speaking the wrong language. I'm not talking about Spanish or English here. I'm talking about the particular lingo that signals you're an insider, that you share the values that matter to your customers. Language is one of the ways we distinguish ourselves as belonging, and nothing signals inauthenticity more than trying and failing to sound like someone you're not. Take the time to learn about your customers and learn to speak the language they want to hear.
6. Failing to follow through. Making a sale depends on earning your prospect's trust. If you miss an appointment, fail to return a call, or ignore emails, you're sending the message that when it comes down to it, you're untrustworthy. If your clients think your sales pitch is all talk and no substance, they're not going to part with their hard earned dollars.
7. Being desperate. Now there may be times when you really do desperately need to make a sale, but it's vital that your clients never see it. Success breeds success, and if prospects sense that your business isn't thriving, they may question what's wrong. You want to convey confidence and competence, even if you are strapped for cash.
Selling can be difficult, no two ways about it. Listen more than you talk, keep your focus on your clients' needs, and for goodness' sake, get out of your own way! Don't let mistakes sabotage your sale.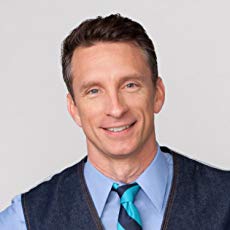 Mike Michalowicz (pronounced mi-KAL-o-wits) started his first business at the age of 24, moving his young family to the only safe place he could afford – a retirement building. With no experience, no contacts and no savings he systematically bootstrapped a multi-million dollar business. Then he did it again. And again. Now he is doing it for other entrepreneurs. Mike is the CEO of Provendus Group, a consulting firm that ignites explosive growth in companies that have plateaued; is a former small business columnist for The Wall Street Journal; is MSNBC's business make-over expert; is a keynote speaker on entrepreneurship; and is the author of the cult classic book, The Toilet Paper Entrepreneur. His newest book, The Pumpkin Plan has already been called "the next E-myth!"