There are many compelling reasons to move your business to a commercial phone service that includes call recording. There are many options out there, so when you're researching providers, it's important to consider is the kind of tools that come along with the communications system.
One feature with impressive potential to generate real-world business solutions is call recording. Call recording can enhance your business processes in several concrete ways, providing unprecedented insight into customer relationships and helping you solve problems from the root when conflict does arise.
Call recording is especially powerful for sales and legal teams, who can benefit immensely from being able to revisit interactions with customers and clients.
Here are just a few of the ways in which call recording can improve operations for sales and legal professionals:
Sales:
1. Enhanced Training: Improve the Quality of Your Customer Service and Sales Calls
The possible uses for call recording with your sales or customer service departments are endless. For example, you can improve your sales training by using successful phone calls as examples for new team members. Alternatively, you can review less successful calls with your current staff to help them develop new skills where they need it most.
Call recording can also help your sales reps stay more present in their calls. Knowing that they'll be able to pick up any missed details in the recording, they'll be less worried about taking notes and freer to engage in a real conversation with their clients.
2. Inter-Departmental Education: Share Your Insights
Wouldn't it be helpful to share the sales process with other departments, like Marketing or Research and Development, to give them unprecedented access to the front-line customer experience?
With call recording, you can share key calls with anyone in your organization. This level of access has incredible potential for cross-departmental collaboration and learning.
3. Reputation Management: Protect Yourself and Your Business
If you've ever had a disgruntled customer cross the line, you know that reputation management is key. Call recording ensures that your sales representatives have evidence on their side if things get out of hand, and you have proof of what actually transpired in a heated dispute.
Legal:
1. Tracking Billable Hours: Gain Clarity and Accuracy
Take advantage of call recording to track your billable hours. By recording all your calls down to the minute, you'll be able to give your clients transparency in your billing, and yourself peace of mind in knowing that you'll be paid for your time.
2. Detail Capture: Record the Process of Discovery with New Clients
Just as salespeople can benefit from reviewing calls, legal professionals can get more out of the discovery process with call recording. When you always have your calls on hand to review, you can take the conversation wherever it goes, and you won't have to call your client back to repeat something you may have missed.
3. Liability Protection: Capture Evidence to Debunk False Claims
Self-protection can also come into play for legal professionals. If clients make false claims against you, use their recorded calls as evidence to provide a more accurate picture of the truth. Of course, always be sure your recording procedure complies with the laws of your state (and, if applicable, the state of the client you're recording).
Additionally, some VoIP providers have developed features that go above and beyond, allowing you to further customize call recording to fit your business's needs. For example, with Nextiva's Advanced Call Recording, you can choose to automatically record all calls, or no calls, at any given time. You can also manually choose which calls to record, or capture snippets of calls in the middle of a conversation.
Nextiva even offers six months of free cloud storage (and up to three years for a small fee) for all your recorded calls. And if you want to save conversations on your own devices, all you have to do is to download the call files directly from the Nextiva portal and they're yours for as long as you need them!
On a VoIP-based system with powerful tools like Nextiva's, customer communications can become so much more than the simple placing and receiving of phone calls. Call recording can help strengthen the backbone of your business, helping you provide better service and even protect yourself in times of need. Best of all, with a provider like Nextiva, these powerful communication tools are affordable, easy-to-use, and within reach for any business.
More:
23 Survey Best Practices + Examples
The Top 3 Customer Service Training Games
10 Key Features & Advantages of Hosted Call Centers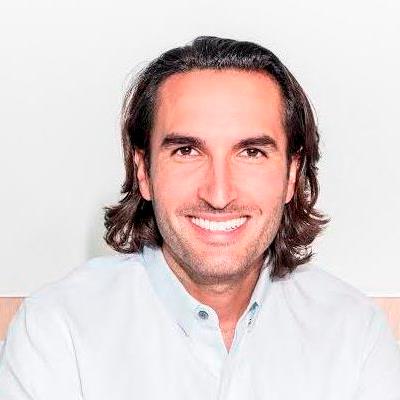 Yaniv Masjedi serves as Nextiva's CMO. An avid reader and lover of all things marketing, leadership, and personal growth, Yaniv is obsessed with creating strategies that drive awareness, strengthen brands, and create customer-centric culture. To get in touch, follow Yaniv on LinkedIn.