Sometimes defined as Generation Z, other times as young Millennials, consumers aged 18 to 24 have strong opinions—including a whole new set of expectations about customer service. A new study reveals some trends you need to know about to effectively serve these customers.
Faster, faster

It probably won't surprise you to learn that young consumers expect faster customer service than any other demographic. (In fact, they even talk faster than any other group when they're on the phone with customer service reps.) The 18-to-24-year-old age group is 60 percent more likely than the average consumer to hang up if a business doesn't answer the phone right away.
The takeaway: Be prepared to provide prompt responses to customer calls so you don't frustrate young customers. Staff adequately, or outsource to call centers that can quickly scale to handle surges in call volume. Choose solutions that enable you to automatically queue callers to the proper customer service agent or department so they never get frustrated by a busy signal.
Call to action

Contrary to what you might expect from a generation that's always tapping away on their smartphones, 18-to-24-year-old consumers don't limit themselves to "high tech" customer service methods like text or chat. Although they do use these formats, they are actually more apt to make phone calls. In fact, this age group is the most likely of any demographic to click-to-call a business from a cell phone after searching for the business online.
The takeaway: This generation of consumers typically makes a phone call immediately after a digital interaction with a business (such as doing an online search). Don't slow them down. Make sure your business website is mobile-friendly, since they're searching on their smartphones. Include your business phone number prominently on your website, and include a click-to-call option in any listings or online ads you create.
They want it all

Consumers aged 18 to 24 are more likely than other age group to seamlessly combine a variety of methods for interacting with your business. For example, the survey notes, when they're talking on the phone to your customer service rep, that's not all they're doing. Chances are they're simultaneously looking up information online to try to solve the problem, while tweeting to their followers about the experience they're having with your customer service (whether good or bad).
The Takeaway: If you want to keep these consumers happy, your business needs to provide a wide range of options for them to get in touch with you and handle customer service issues. That includes online alternatives such as text, chat, email and social media, as well as offline alternatives such as phone calls or even coming in to your location. You should also provide self-service customer service tools, such as a knowledge base or FAQs on your website, for customers to "help themselves."
While consumers are communicating with you in a variety of ways, your customer service team must be able to access customer information all in one place. A unified communications solution that lets you manage multiple communication formats through one dashboard can help.
They're young now, but…

Today's 18-to-24-year-olds are just entering the work force—and their years of greatest spending power—making them a vitally important age group to capture. With customer service increasingly a point of differentiation for businesses, getting on this group's good side now can help your business thrive as they grow older. (Plus, it will also prepare you for the even-more-digital next generation of consumers.)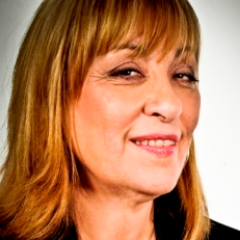 Rieva Lesonsky is CEO of GrowBiz Media, a media and custom content company focusing on small business and entrepreneurship. Email Rieva at rieva@smallbizdaily.com, follow her on Twitter.com/Rieva and visit her website, SmallBizDaily.com, to get the scoop on business trends and sign up for Rieva's free TrendCast reports.