In the past 10 years, social media has taken on a tremendous growth and evolution.
No longer are these platforms only a site to network on, they have transformed into a useful tool for businesses to market themselves, entertain, and sell to current and potential customers.
Most businesses already have, but if you haven't done so yet, implement social media into your business strategy for 2018.
Not only will it enhance your customers' satisfaction with your brand, but it will help you learn more about how your customers perceive your business, and what your competitors are doing.
Let's dig a little deeper, and dive into how social media can improve your business' customer experience.
For one, it provides you the opportunity to immediately answer and solve questions and concerns your customers may have.
Here's a helpful tip: Keep your response time quick and consistent - with it you form the reliability your customers will relate you to.
Follow these same principles when answering negative reviews. Build an opportunity from them by responding promptly, and respectfully. Your brand will be perceived as professional, and it is an inexpensive public display of how you prioritize your customer's satisfaction.
Any type of message/input received on social media, whether positive or negative, will provide useful insight on how your audience perceives you. With this you will become more critical of yourself. Take note of what customers seem to continuously be complaining about, and do something about it. It is meant to keep you and your business on it's toes, and continuously searching for new methods on how to improve your customers' journey. In return they will have a sense of relief knowing they are being heard and accounted for.
Just like a talk show host, highlight the audience. Focus the spotlight on your customers and give them the attention they deserve. Some examples of what you can do is create case studies, post user generated content, or just offer a shout out, don't be afraid to get creative. Do whatever it takes to make your customers feel noticed and appreciated. Not only does it give you a variety of content to repurpose and use, but it will let your customers know that you are paying attention to them and that you care about how they are using your product/service.
Then there are platforms such as LinkedIn that keep your audience informed on what your business is accomplishing, awards you may be awarded, and trends that may be occuring within your brands industry. Our attention spans are diminishing and maintaining your audience in the loop of where your business stands and its accomplishments will keep your business at the forefront of their minds - this keeps you relevant and broadens your companies reach.
Last but most definitely not least, HUMANIZE yourself. Customers like to know that they can relate to a business. Put a face to your business by posting behind the scene images of your business, write interviews about your execs, and just get real with your audience. You'll have a trusting edge that will drive not only your online presence, but will improve your customer loyalty.
Leveraging your social media to focus on improving your customers experience will reap you many benefits, but keep present in your mind that most social media is trial and error. Cater these strategies to your brand and add some personality to them, you'll get more out of them this way. Remember, handle your social media with a forward mindset and an open mind - everything else will fall into place.
More:
Master Social Media and Watch Your Business Grow
Stir Emotion Through Social Media
Five Tips for Social Media Success with Your Customers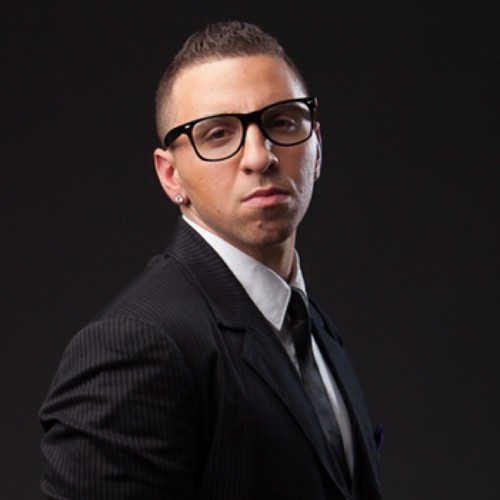 Gaetano DiNardi is the Director of Demand Generation at Nextiva and has a track record of success working with brands like Major League Baseball, Pipedrive, Sales Hacker and Outreach.io. Outside of marketing, Gaetano is an accomplished music producer and songwriter - he's worked with major artists like Fat Joe, Shaggy and loves making music to stay turbocharged. To get in touch, follow him on LinkedIn.