There are two very important things in business today. Can you guess what they are? If you guessed finances and marketing, you aren't wrong… but that's not what we are referring to in this article.
We are going to address two other important elements in business:
Customer Service Experience Tips & Communications
The two go hand in hand.
In today's digitally driven era, the customer experience is more important than ever, and communication can help drive it. Many businesses today are adopting software, solutions, and implementing creative strategies that conquer both. Curious to see them in action?
Read on for eight amazing business communications tips that will help improve the customer experience.
1. First Impressions Matter
It's all about the first impression. This rule still applies today. One of the simplest things that businesses can do to nail this tactic is to pick up the phone. Customers are delighted when their phone calls are answered on the first or second ring. Businesses that have a solid and functional phone answering system will nail this one every time.
Studies show that 83 percent of consumers will not do business with a company due to a poor phone experience.
95 percent of sales and support calls directed to Nextiva are answered by the second ring, which is just one example of amazing business communication.
2. Keep Hold Time to a Minimum
Businesses that keep hold times to a minimum will surely boost the customer experience. Customers who call with questions or issues don't like to sit on hold for more than a few minutes. Take the time to ensure that customer calls either get directed to the right person or to voicemail.
In addition to answering the phone on the first or second ring, Nextiva also goes above and beyond to ensure that callers experience little to no hold times. Nextiva recognizes the value of customers' time, which is important for the overall customer experience.
3. Invest in Excellent Customer Service
Unfortunately, too many businesses don't put customer service at the forefront of their businesses. As a result, they end up paying for this common mistake dearly. By investing in quality recruiting and training, customers will be singing praises about your five-star customer service team.
4. Social Success
Use social media to answer customer queries, respond to issues, and even engage with leads and customers. Some of today's most popular applications include Facebook Messenger, WhatsApp, Twitter, or Slack.
Hyatt Hotels uses Facebook Messenger to address guests' around-the-clock needs and also have meaningful conversations. Hyatt employed a team of 60 that monitors the social media channel 24/7 to answer questions, respond to queries and requests, and connect with guests.
5. Say Yes to Yelp
With over 86 million monthly users, Yelp has become a centralized online hub for finding, rating, and reviewing local businesses and restaurants.
Despite its importance, many small businesses, including restaurants have a love-hate relationship with Yelp. According to a study by Harvard Business School, restaurants can see between a 5 and 9 percent increase in revenue if their Yelp rating goes up by even just a single star. On the other hand, a single negative review is enough for the restaurant to shut its doors.
Responding to reviews—positive or negative—is an amazing way to deliver and display excellent communication and to improve the customer experience.
A great example is Pandora on the Hill, a small boutique gift shop in Denver, Colorado. They do an excellent job of responding to customer reviews.
6. The Chatbot
Although social media has proven to be a success, online website chat or chat bots are also highly effective tools. Studies have shown that 83 percent of customers that visit a website at any particular time are in need of customer service.
Nextiva chat support is a great way to address a website visitor who is looking for help or answers.
7. Listen and Learn
It might seem obvious, but one of the best things businesses and customer service teams can do to improve their customer experience is listen. Don't just listen to what the customer is saying, but also what they are feeling—their needs, their interests, their pain points, and their challenges.
For example, the majority (60 percent) of the student body at this school in San Francisco qualified for free or subsidized lunch. However, studies showed that the students weren't fully taking advantage of the free lunch options. Only 40 percent were eating lunch on a regular basis. Since proper nutrition and nourishment is crucial for academic success, the school implemented technology to listen and learn about what the children preferred to eat for lunch.
8. Turn a Mistake into a Miracle
We get it. Not all customers are wonderful to deal with. Some are irritable or impatient. But, at the end of the day, customers are people, too—and they make mistakes.
Customers that make mistakes are an opportunity for a business to shine and go above and beyond the call of duty.
An example, look at this customer communication success story from Warby Parker. A Warby Parker customer accidentally left a pair of glasses on a train. The glasses were later recovered by a former Warby Parker employee. The employee sent the customer, not one, but two pairs of new glasses along with a personalized note. When the customer received the surprise package they raved about the brand on social media and it made headlines.
The Smallest Business Communications Often Make the Biggest Impact on the Customer Experience
Of course, not every business has the budget to give away free products, or spend up to $2,000 per day on customer service, experience, and communications, like the Ritz-Carlton.
The moral of the story here is that even the smallest examples of solid business communications can make an amazing impact.
Looking for ways to employ amazing customer service in your organization? Not only does Nextiva go above and beyond to deliver exceptional business communications and customer experiences, eight days a week, we also offer a wealth of solutions for small, medium, and enterprise-level businesses.
Isn't it time you switch to Nextiva?
More: 
How Social Media Has Enhanced the Customer Experience
4 Ways To Make Customer Experience Your Competitive Advantage
10 Ways to Keep Your Customer Service Team Happy and Deliver a Better Customer Experience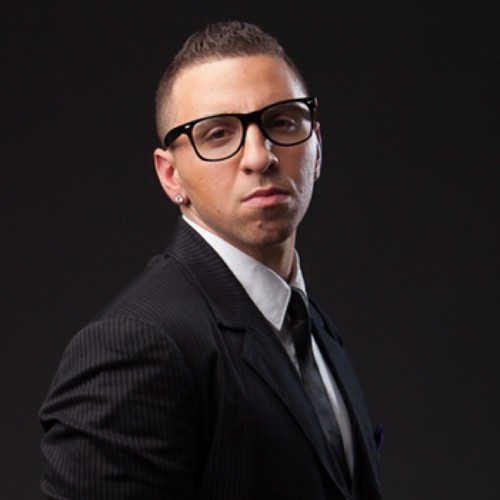 Gaetano DiNardi is the Director of Demand Generation at Nextiva and has a track record of success working with brands like Major League Baseball, Pipedrive, Sales Hacker and Outreach.io. Outside of marketing, Gaetano is an accomplished music producer and songwriter - he's worked with major artists like Fat Joe, Shaggy and loves making music to stay turbocharged. To get in touch, follow him on LinkedIn.