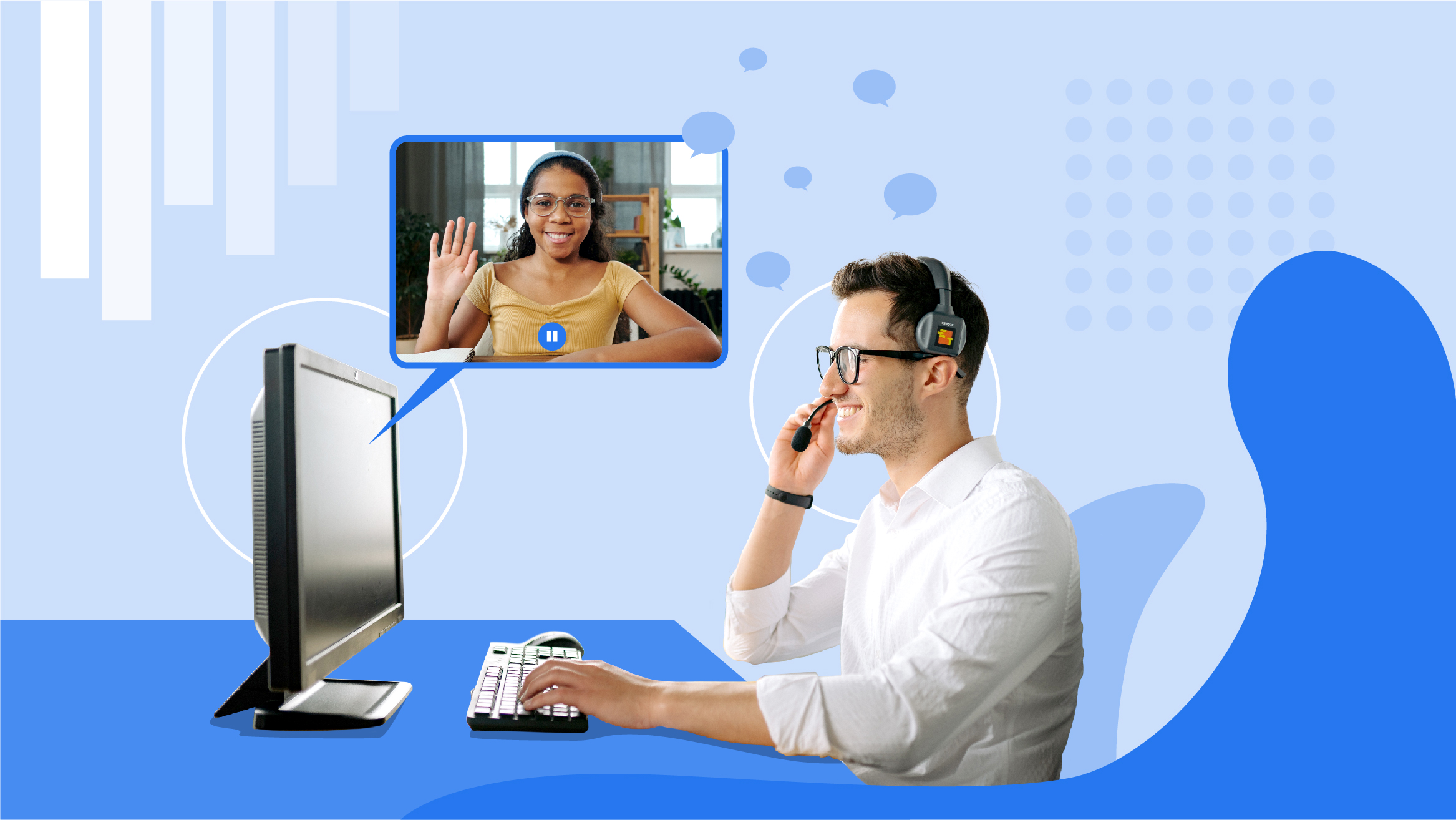 Whether you love video calls or grimace every time you get an invite, the idea of a video contact center is one that needs attention.
After all, if it exists, somebody must have asked for it, right?
In this post, we introduce the concept of a video contact center, identify the pros and cons, and seek expert opinion from video and contact center professionals.
Keep reading to learn everything you need to make an informed decision on whether video is right for your contact center.
What is a video contact center?
Video contact center is software that allows customers to contact you via video call. Rather than calling you on your personal phone—like on FaceTime or WhatsApp—they can connect with your business through the contact center like they would a phone call.
When they have a problem where it's beneficial for the agent to see what's wrong, customers can show you using their mobile device instead of struggling through explaining it.
For example, Michael calls a housing support line to report a broken door. Rather than explaining what the breakage looks like, Michael shows them and the agent can arrange the appropriate repair.
So, what's different from placing a FaceTime call or arranging a Zoom meeting?
In this case, video becomes a channel in your contact center. Like when you offer web chat, email, and social media on top of phone calls, you can now add video as a channel.
Thanks to multichannel functionality, you can service customers however they want to communicate. 
And thanks to omnichannel functionality, you can recall call history and records if your customer contacts you on a different channel to follow up.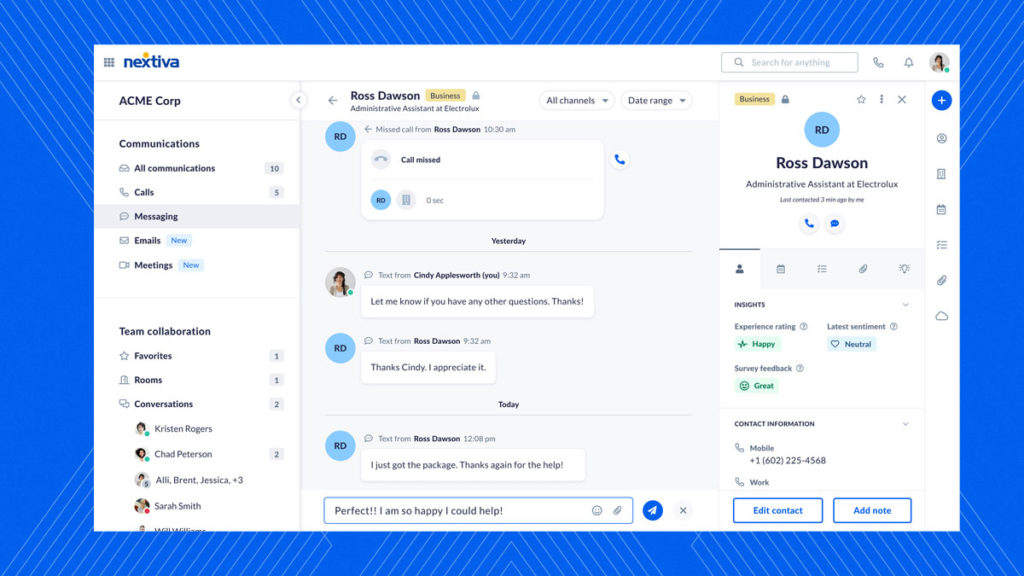 For instance, after reporting the initial problem via video, the customer might email you measurements of the broken door. Everything gets recorded in the same customer record, making the interaction more efficient.
Pretty good, right? There are more pros too…
Pros of using video in your contact center
The biggest, and most obvious, pro is that your customers can now contact you via video!
But there are plenty of positives when you unpack what they unlock.
Support benefits of video contact centers
82% of people think that video brings people closer. So it's easy to see why there are rather a lot of benefits when it comes to video contact centers.
Using Michael's broken door example, there are many benefits in this one situation.
By showing an agent the problem, the benefit of video in a support center include:
A quicker resolution time.
Accurate troubleshooting.
A less frustrated customer.
Less risk of a complaint later on.
Trust via face-to-face interaction.
Reduced burden on in-person visits.
Less risk of sending an incorrect engineer.
A combination of these leads to a better customer experience and no negatives on your bottom line. Even when you explain engineer visits may be chargeable, you still end up with unhappy customers if they think you could have done more.
Video lets you do this.
Aside from these pros, contact centers are using video for meter readings, faulty retail products, and insurance claims.
Sales benefits of video contact centers
Outside of support benefits, connecting with your agents improves the chance of upselling.
Take the example of a car sales team. On a rare occasion, someone might make a purchase without viewing a car in person. But when it comes to optional extras, that's another story.
You can view different wheels, a panoramic sunroof, or leather seats without your customer making another 50-mile trip.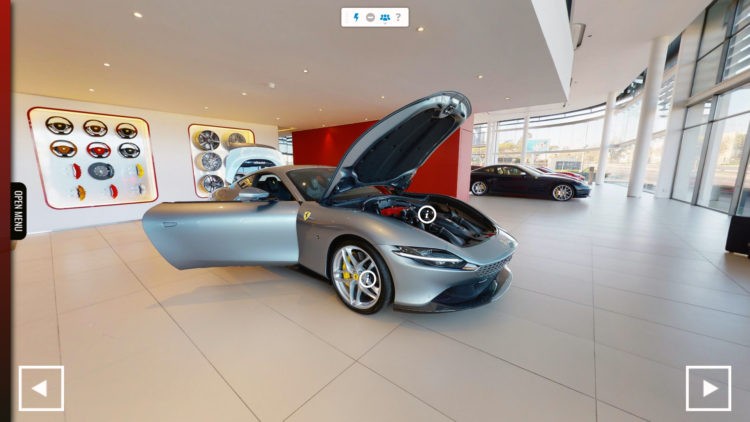 In this example, it's the agent's video that plays an important role. A virtual tour of the car with different add-ons can seal the deal and add $$$$s to your sale.
While these paint a pretty picture of video contact centers, it's important to balance the pros with the cons…
Cons of using video in your contact center
Previous attempts have been unsuccessful
David Maldow, Founder of Let's Do Video, is a little cautious over video in contact centers because of previous attempts. 
Amazon tried using a "Mayday" button on its Kindle Fire tablet but it was often abused.
Focussing a little too much on accessibility, anyone with the tablet and an Amazon account could access video support without a reason to connect.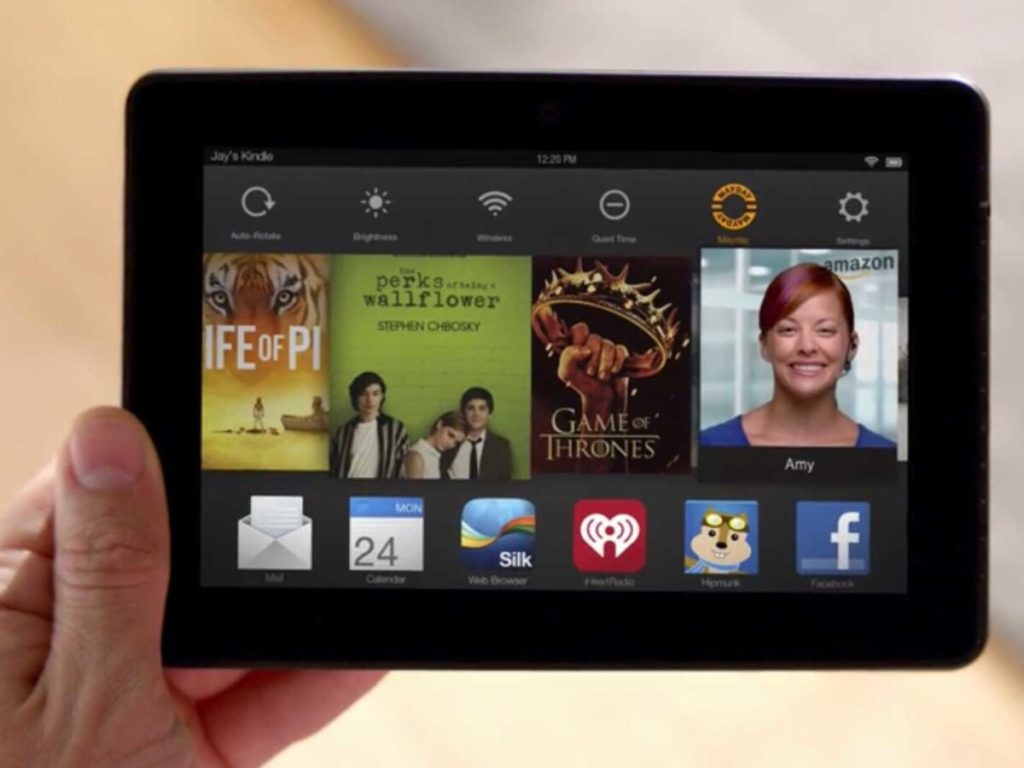 Despite this, David says he would love to see video contact centers take off.
"I would love to see video in contact centers. I think it would be much improved, and a much more human experience."
Video fatigue
Remember when we were all talking about Zoom fatigue during the pandemic?
When people work 9-5 (or longer now we're at home and have no commute), the last thing we want to do is jump on another video call.
The hasty decision here is not to offer video at all. But what about all the people you could help with video?
A rational solution is to offer rather than require video as a channel in your contact center. For example, option 1 on your IVR could be to speak to an agent and option 2 could be to video call an agent. 
Technical restrictions
Outside of personal preference, you need to think about bandwidth. While a VoIP call only needs 100kbps, video demands higher bandwidth to process media. 
Typically, you need at least 1MBps of bandwidth to run a video call without compromising the call quality. 
Make sure you consult your IT team to free up enough resources before rolling out video in your contact center.
There is also the small risk of your customer's bandwidth.
What do the experts think?
Patrick Watson, Senior Analyst at Cavell Group—a cloud communications research firm, points out that 36% of businesses use video as part of their customer contact toolset already. A further 29% plan to adopt video as a customer communication channel in the future.
"We expect video usage to increase as more organizations recognize the value it can add to customer interactions. Benefits include relationship building and more personalized experiences for customers."
Patrick also adds that use cases are specialized within specific verticals. When a visual adds to the interaction—like within retail for a more detailed product examination—video in the contact center is a good idea.
Video improves first call resolution
Matt Weidle, Business Development Manager at Buyer's Guide, mentions seeing a higher first call resolution rate since using video in his contact center:
"It takes less time to resolve a problem via video call than trying to describe resolution procedures over the phone, email, or chat. Video call enables call center agents to swiftly identify and respond to customer difficulties. Your customers receive prompt solutions, boosting client happiness and first call resolution."
Some people may struggle to use video
Depending on your customer base, video might not be the best option. For example, if you deliver mechanical beds to the elderly, they may not have the technology or skills to use video.
Harry Gallagher, CTO of Life Part 2, is a former call center manager who points out that "Video can be more difficult to use than other channels, which can lead to customer frustration."
If customers don't want to or can't use video, it's important to let them choose their preferred channel.
Video contact centers will suit niche verticals
Adam Saad, CEO of Tech Stack Advising, says there is a fantastic opportunity for video in the manufacturing industry: 
"For field service, imagine an HVAC technician viewing a carrier-branded unit that they are unable to fix. The HVAC technician calls the distributor, turns on video, and shows the support engineer what the technician is seeing."
Where can I get video call center software?
Nextiva Contact Center provides an omnichannel solution including video as a channel to serve your customers.
Working in tandem with other channels like voice, live chat, email, SMS, and social media, Nextiva Contact Center ensures a consistent experience for customers regardless of the channel they opt for.
As well as enabling an inbound option for video callers, you benefit from skills-based routing and a single interface.
That means customers receive the same experience as if they were calling you via phone. Just because they choose to call with video no longer means a compromised customer experience.
A single interface and a standard reporting suite means agents and supervisors continue working in a place they know their way around.
Ready to try video in your contact center?
The pros of video contact centers outweigh any deemed cons. Most of which you can manage by offering choice rather than enforcing video for every call.
For the small amount of potential negatives, like caller bandwidth, the bigger picture is that offering video as a channel can only be a good thing.
Whether you're a support, sales, or bookings call center, think how much easier an agent's life would be if they could see what they were troubleshooting.
Then think about how much happier customers will be when they can literally show you their problem.
Video in the contact center is a good idea.
Want to learn more about Nextiva Contact Center? Chat with an expert now.