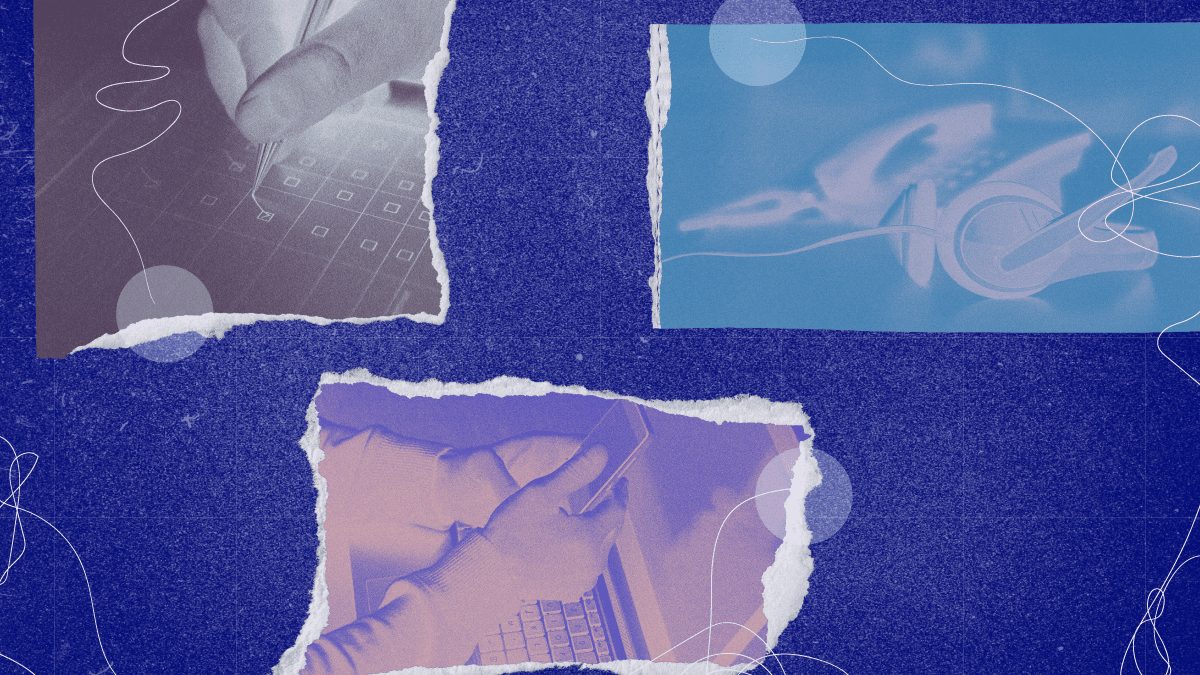 Customer experience marketing is the strategic shift in driving usage and adoption of your product or service to fulfill your customer needs. It involves exceeding customer expectations throughout the entire customer journey.
Think back to the last time you had a memorable customer experience. Did they go above and beyond to solve a problem? Perhaps, the company made your day from a social media post or a support call.
Providing exceptional customer service is the best form of marketing. The way a business exceeds customers' needs outperforms any email newsletter or landing page.
Many marketing departments are only focused on acquiring new customers. This approach is counterproductive since acquisition costs continue to climb. Almost a third of consumers cut ties with a business after a bad customer service experience, according to professional service firm PwC.
To ramp up your customer engagement, look to your marketing team. The goal here is to create memorable customer experiences.
In this guide, we'll share five strategies so that you can provide a brag-worthy customer experience.
But first, let's talk about customer experience for a minute.
What is customer experience?
Customer experience is the perception a customer has of a company before, during, and after a sale. Every interaction contributes to a customer's experience from marketing, onboarding, and customer service.
Several constructs factor into a customer experience, including:
Information accessibility
Company culture
Product satisfaction
Ease of getting customer support
A customer experience sounds a lot like a brand because the two are inseparable. You can't describe a brand without also considering the impact on the customer. A customer experience strategy focuses on the customer relationship after the sale rather than brand awareness.
Companies can measure their customer experience using qualitative and quantitative analysis. Top metrics include Net Promoter Score (NPS), Customer Effort Score, and customer retention (churn).
Why marketing and customer service should work together
Your customers don't view customer service as a department — it's your entire company.
When treated well, happy customers are your strongest brand advocates. They spread positive word-of-mouth and leave online reviews, which defines your brand experience.
Here are concrete benefits for why you need these groups to work together.
Deliver a clear message. Your customer service department can provide you with unfiltered customer feedback. Marketers stand to gain a lot from understanding why they buy, key benefits, and the hurdles they face.
Attract more profitable customers. Customers who spend all day with support are less profitable than those who help themselves. Perhaps a particular lead source is funneling these unfit customers? Increase brand loyalty and lower acquisition costs by aligning marketing and customer service.
Grow the value of your current customers over time. Customer loyalty is vital to every business, or they need to acquire more to break even. To do this well, you add revenue through tailored upsells as well as proactive outreach. Likewise, you can reduce churn and other pain points with relevant products or premium training.
Your marketing and customer service teams on the front lines can solve profound issues in the customer lifecycle — before your competitors do.
But how can they do that? Here, we'll cover real-world marketing strategies to deliver an exceptional customer experience.
#1: Create an engaging learning center
The first way to elevate your customer experience is to create a learning center.
This content answers questions that prospects or existing customers have about your product. The learning center is the first place customers visit to solve a problem on their own. This documentation also gives prospective customers a realistic glimpse of your support offerings.
To get started, ask your customer service team what pain points customers face. Assess the number of inquiries and impact on customer experience for each topic. Meet monthly to select new topics to add to the knowledge base.
To get the most out of this CX strategy, give your marketing team access to sales or support call recordings. That also includes access to support tickets and researching accounts in your CRM.
For this strategy to be fruitful, use the exact terminology customers use. It helps content creators develop content that resonates with their audience. Your content will be engaging and reduce unnecessary support contacts.
Publish content with an educational angle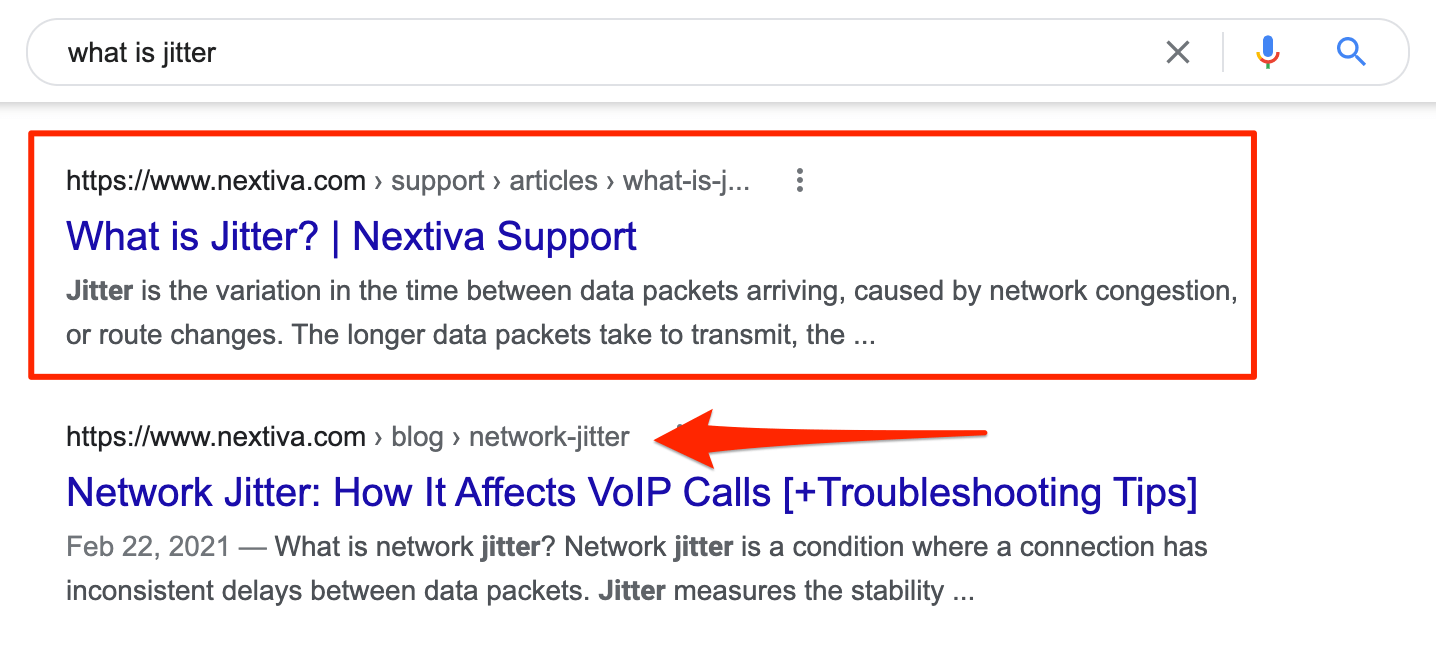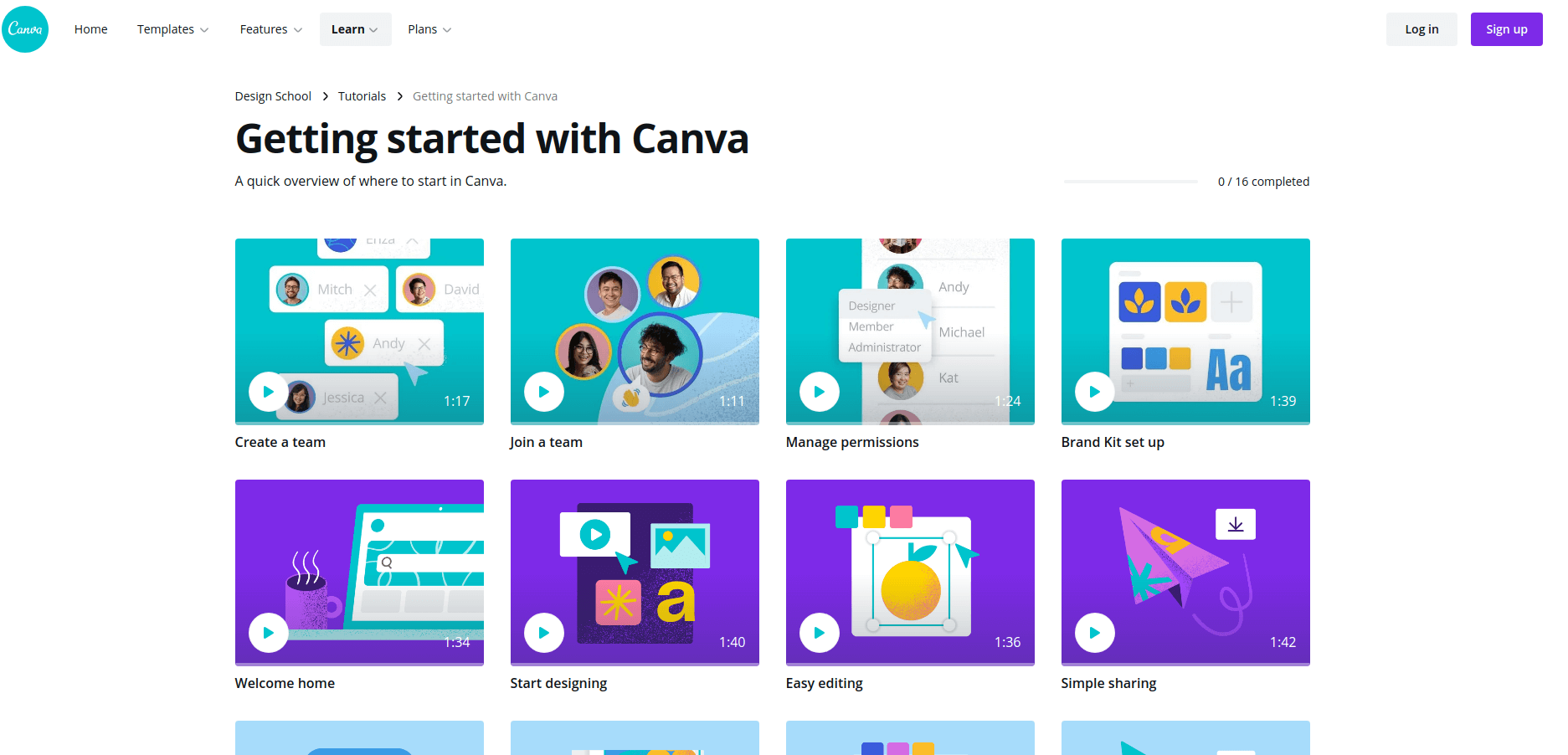 A good customer experience is built around high confidence in using your product. The first place people seek help is a Google search, whether you like to admit it or not. Instead of resisting it, capitalize on the organic traffic that's already there.
Take this Nextiva example — they have a double-ranking in search thanks to a well-maintained support site. The information about jitter is relevant to current and prospective customers.

Customers want to do more than learn how to perform basic tasks with your product. Exceed customer expectations by showing them how to improve the way they live and work.
Also, don't let account setup webinars fall by the wayside. Consider curating them to welcome new customers. Canva does this exceptionally well with an educational video series that fast-tracks new users into their platform.

Share goal-driven tutorials and engaging case studies
Help articles should go beyond the basics. Step up your customer experience by elevating the purpose of support articles. Featuring specific outcomes or industries draws in more customers to consume the content.
Case studies can also compel your customers to do more with your product. Breaking down how they did it can be an excellent way to encourage other customers to take action.
An outstanding example is Canva's head-to-head design competitions. My favorite is a designer dad and his daughter compete in a five-minute challenge to create a poster. It proves the product's ease and inspires loyal customers to use the product in new ways.
#2: Build customer loyalty using social media
Social media has become one of the first channels that customers contact to get help. A study by Facebook cites that 64% of people prefer to message a business than other methods.
The reality is that customers don't want another backdoor. They crave a superior customer experience. Keep everyone on the same page with a unified customer management platform.
As a result, it stands to reason that you should use social media in your customer service efforts. Obliterate the silos made across new marketing channels and provide everyone first-class service.
Share your most popular support articles and case studies. You'll be surprised to find that future customers "on the fence" will chime in sizing up your solution.
Respond to customers on (and off) social media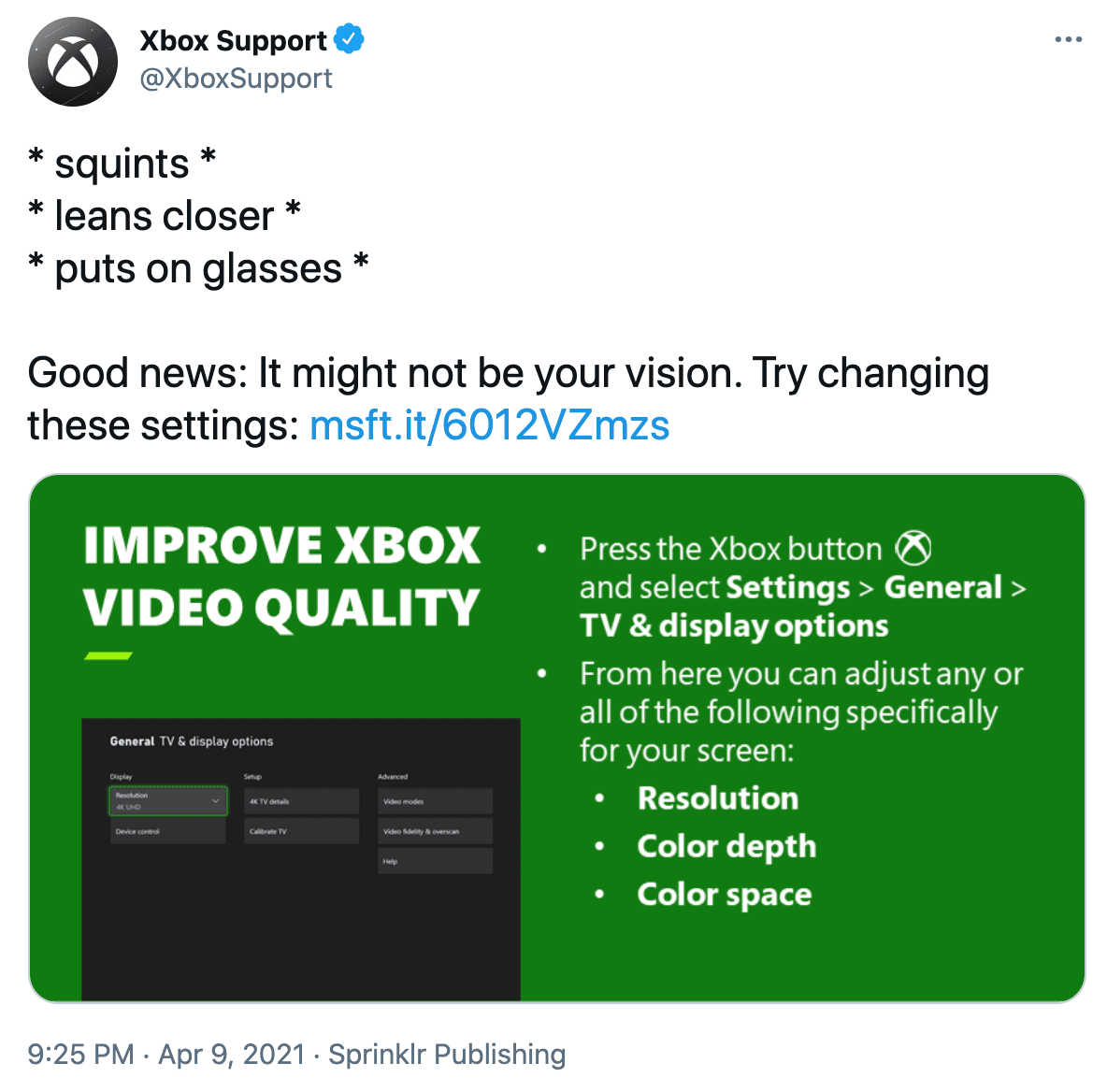 When someone posts a question to you on social media, you have a couple of options. Companies can reply publicly, move to a direct message, or direct them to the right support page. To win here, be humble, helpful, and responsive.
Responding to questions on multiple social media platforms offers you a couple of advantages.
First, other customers can see the answers, too. This means they won't need to contact you about the same issue. This strategy reduces incoming case volume — CX leaders describe it as deflection.
Second, potential customers can see firsthand your overall customer experience. Genuine replies typed by hand and not posted through automation fare better for the brand experience.
In most cases, it's best to pivot from social to phone to address critical, urgent issues. Collect phone numbers and email addresses via direct message. Doing so will help your customer service team gather all the correct information to respond with care.
A great example of a company doing customer experience marketing well is Xbox. It even set a Guinness World Record for the most responsive corporate Twitter account.

Xbox has a dedicated customer support team that runs that account. The team responds openly, and they use social listening tools to track conversations.
If social media requests overwhelm your team, dedicate some agents to omnichannel support. This way, they can help customers over the phone, email, text, and social media.
#3: Simplify the onboarding experience
Did you know a 5% lift in customer retention results in more than a 25% increase in profits? This fact is mentioned in a report published by Bain & Company on ways to trim expenses.
This notion also applies at the beginning of your customer journey, when the customer starts onboarding. How well you manage this makes the difference between repeat business or burning cash.
Guide the onboarding experience with behavioral targeting tools to trigger the right messages at the right time. After all, you've already established the brand voice. This creates a more coherent experience for the customer.
Your goal at this point is to reduce friction. What's friction? It's anything that induces buyer's remorse or runs counter to expectations set earlier. Friction erases the customer lifetime value you've worked so hard to earn.
Add FAQs to relevant customer service needs into your onboarding materials or even landing pages. Addressing these concerns cuts down on the amount of live support you need to provide later.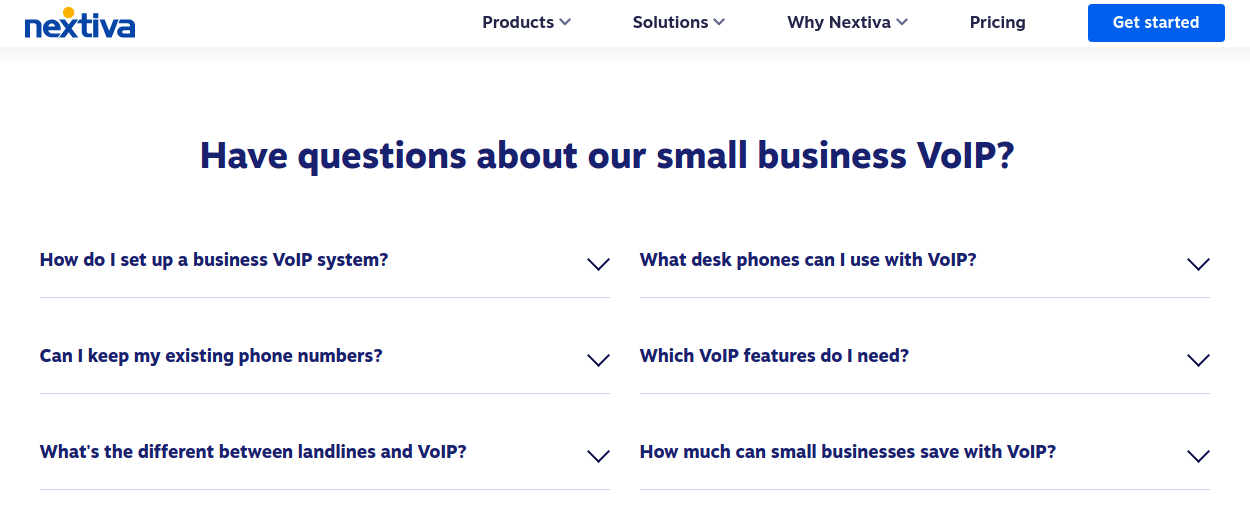 If you already have a solid onboarding process, look for more learning opportunities. One idea here is to collect feedback through short surveys for what they want to do. Verbatim responses can help your marketing team develop stronger buyer personas.
Or, perhaps you can create a tutorial to lead customers through using your product. Help them get the most out of it and avoid asking questions later. A welcome video can help them get excited about using your product or service.
Use onboarding to accomplish different goals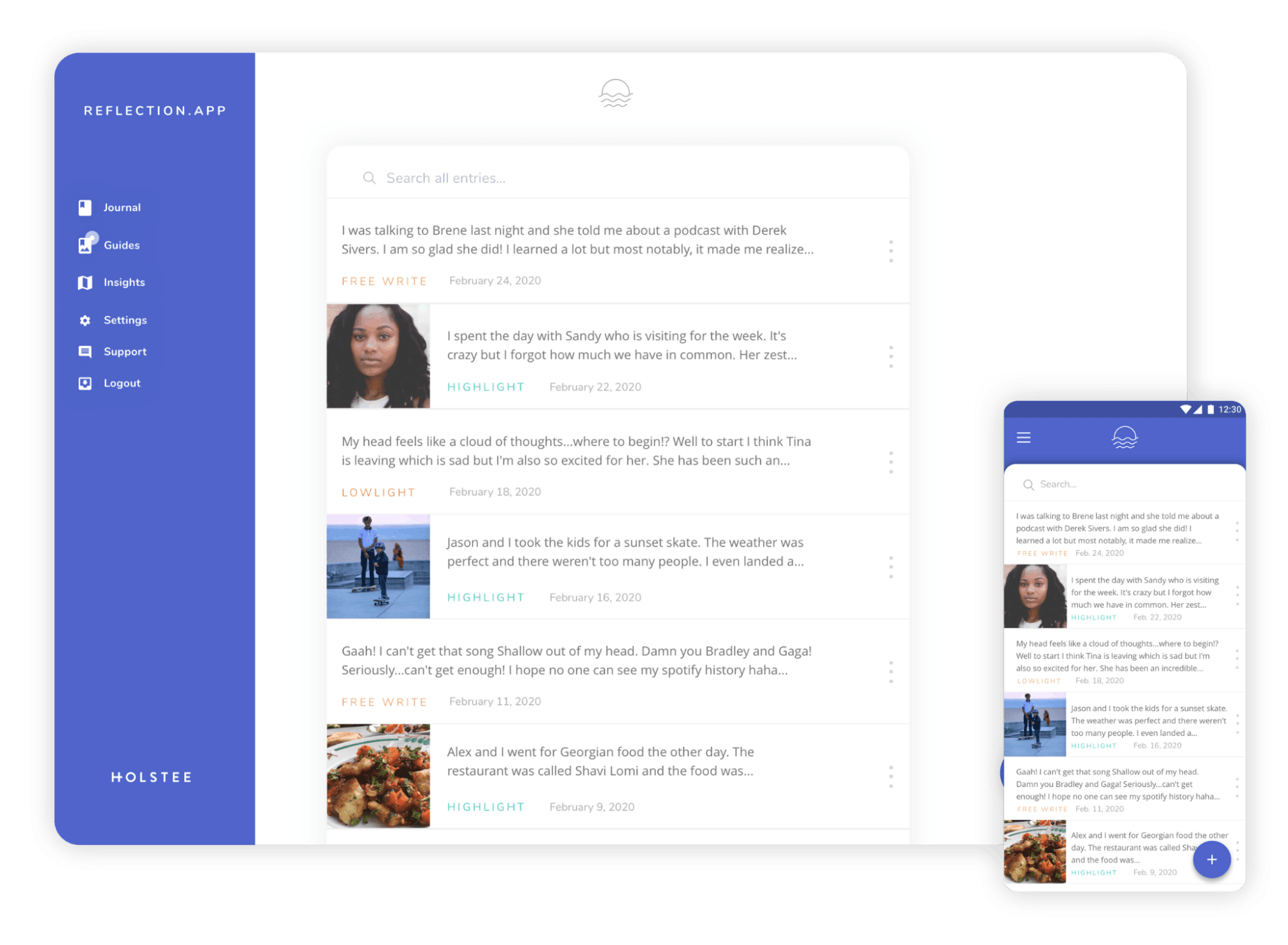 Take Holstee, for example. It created the journaling app and website called Reflection.App. Holstee uses its onboarding process for two functions. First, it demonstrates the app in action. Second, it provides a great customer experience.

Users sign up for a free account and receive a guided writing prompt every day for two weeks by email. Each prompt gets users comfortable with it and demonstrates the value of journaling.
This customer experience strategy proves to customers the benefit of the product, which upholds the promises made by its marketing.
#4: Deliver a clear, consistent message
Content marketing is one of the most significant areas to back your support team. You might find many questions along the customer journey revolve around product capabilities. Marketing answers these questions long before they become a lead.
Design your marketing campaigns so they deliver clear, consistent messaging. Customers should know the desired outcome from your product or service. If you're running a promotion, make it clear how the sale works. Addressing these gaps early on reduces customer service questions and disappointment later.
Use an omnichannel platform so that customers get a consistent brand experience regardless of how they contact you. Audit your outbound email templates and support documentation at least annually. This effort keeps your message consistent across every touchpoint.
You can also share customer-centric content that goes beyond testimonials. Reinforce the value of what your product or service does through the impact it renders.
HubSpot published a ton of insights on sales and marketing activities performed since the Coronavirus pandemic. With this data, CMOs and other executives can benchmark themselves in their industry.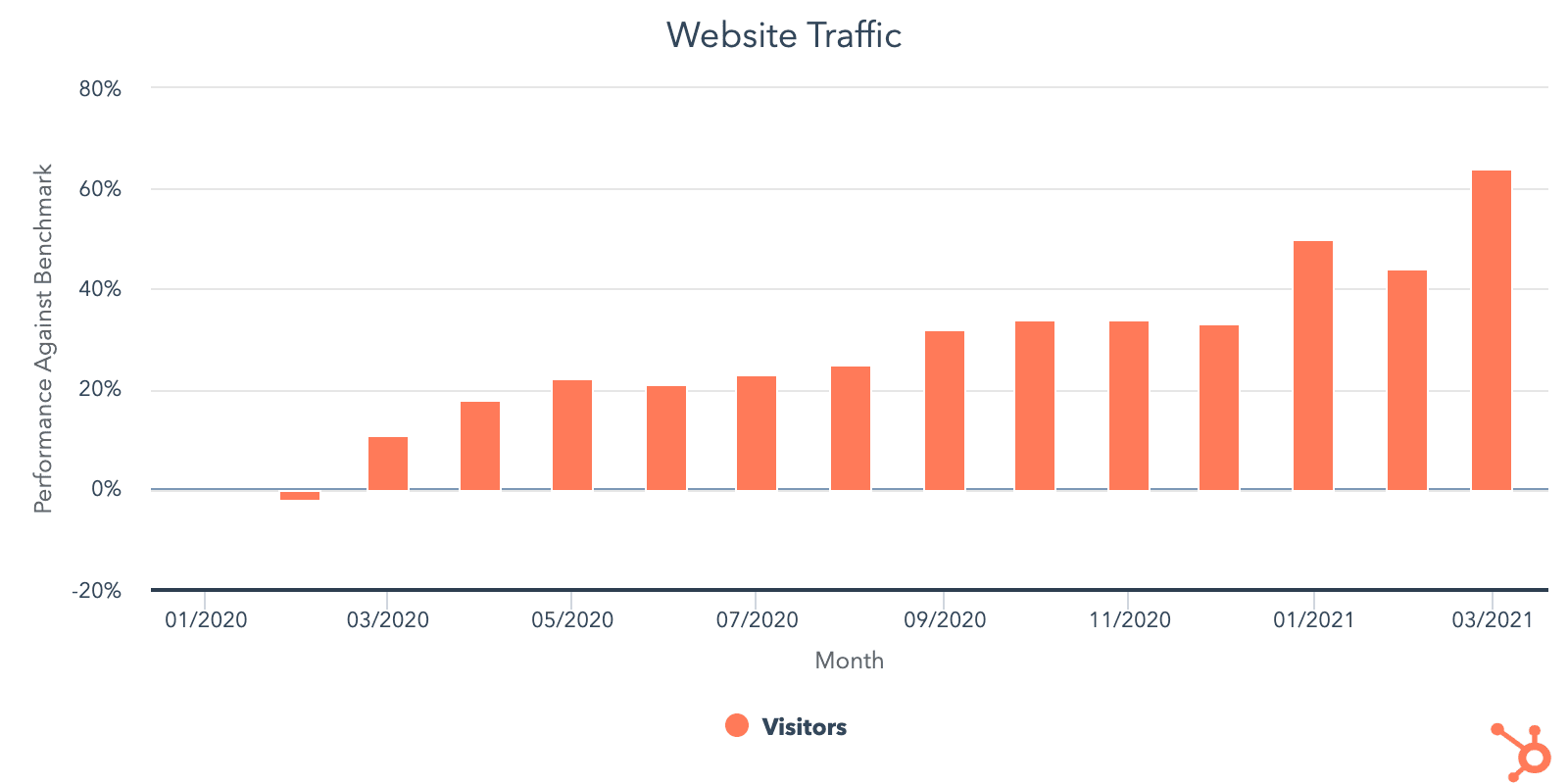 This industry data helps make the service attractive for outsiders. It also lets users compare their performance against HubSpot's customer base.
You might also share trend reports or a study your business has conducted. Whatever it is, make sure your message is clear and consistent wherever it appears.
#5: Deepen your customer insights
It's essential to understand your customers to make the best business decisions. Even better, by surveying customers regularly, you'll uncover risks and address them earlier.
Look at the difference in experiences and attitudes between respondent groups over time. Analyze what causes this difference, and decide how to close the gap.
Once you have your data, make targeted improvements. An example includes revising content on your knowledge base if it drives complaints. Likewise, retailers can also address gaps in customer support processes or templates.
If you're not savvy with conducting surveys, get up to speed with these survey best practices.
Use proactive customer service
Many businesses use reactive customer service. This approach means customers often start with a bad experience. Proactive customer service takes a different tact. Instead, you'd reach out to them to share improvements to your products and services.
Proactive messaging contributes to a positive experience because it shows your advocacy. It's also strategic because it reminds customers of your innovation and growth.
This approach also lets you introduce new products or features without being pushy. Customers feel like you understand their problems because you've worked to fix them. It also shows customers you're always working to improve your product.
Be bold about your commitment to customers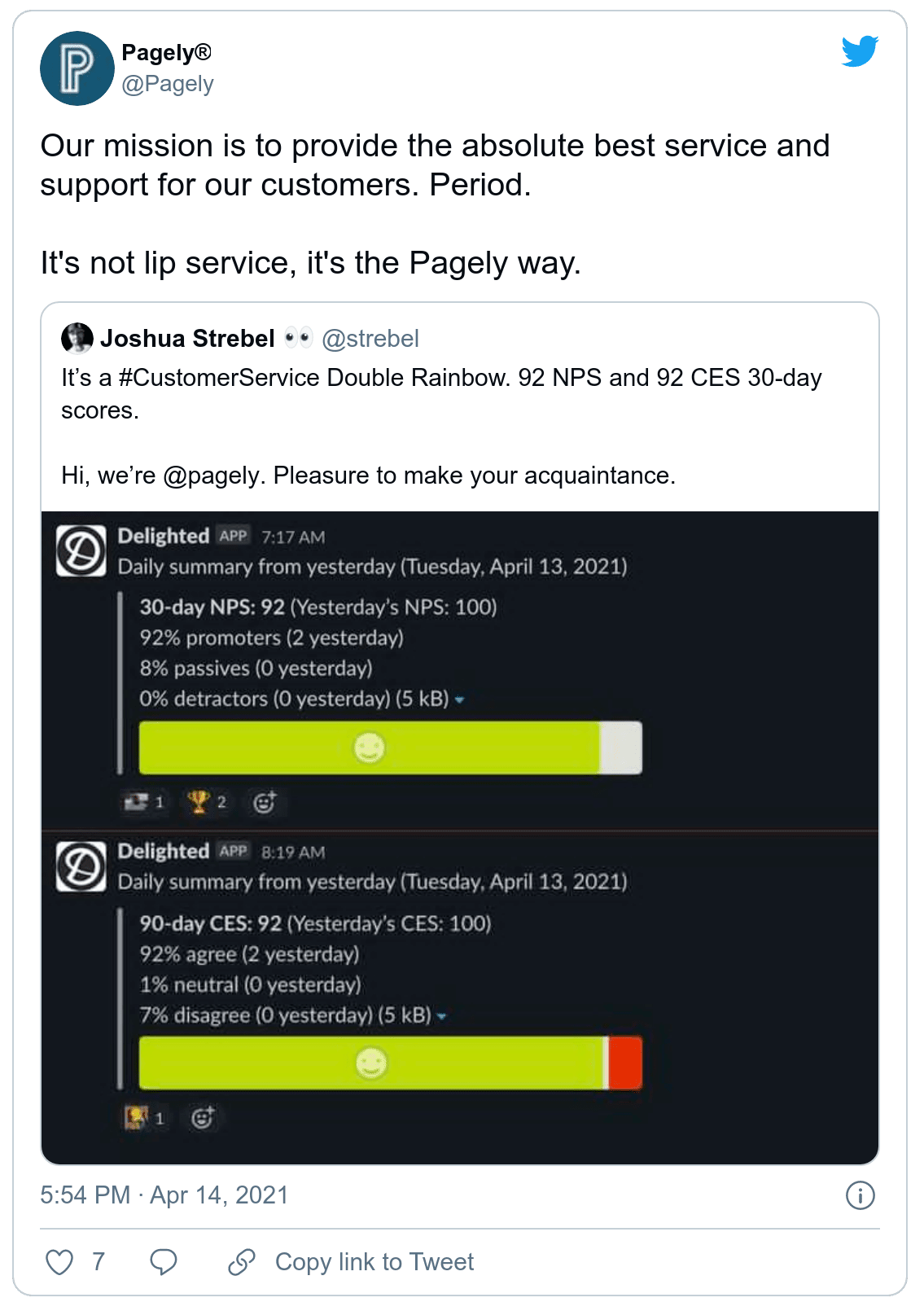 With a stellar customer experience, you have newfound confidence to serve tomorrow's customers. Don't keep it a secret. Great customer service stands out in any industry. An outstanding customer experience gives you an edge against larger, well-funded companies.

Pagely, an enterprise WordPress hosting provider, boasts their real-time NPS and customer satisfaction scores on their site and across social media. Satisfied clients consistently endorse them when pitted against rivals for their no-nonsense attitude and responsiveness.
Customer experience marketing is a success story in the making
When orchestrated well, marketing delivers a positive customer experience that rivals can't duplicate.
Your customers will tell their friends and colleagues about their experience. Be it a great support call, a super relevant email, or a shoutout on social media. Give them a story to tell.
Customer experience management doesn't have to be difficult. Anyone can uncover meaningful topics to cover on your website. The bottom line is these marketing initiatives lighten the load on your customer service team and attract new customers.
These marketing strategies don't just apply to slick startups. Companies of all sizes can raise the bar for their industry. There's always more you can do to elevate your customer experience.
Ready to close the gap between your customer support and marketing teams? Nextiva's customer service platform brings it all together in one view.