It's easy to think that positive customer reviews speak for themselves.
But you can leverage these social wins to skyrocket your customer engagement, brand loyalty, and online reputation even further by responding to them.
According to the latest customer service statistics, nine out of 10 consumers are likely to support a business that responds to all reviews — both positive and negative.
So in this guide, we'll explore how to respond to positive reviews and less-than-glowing customer feedback. Our tips, best practices, and easy-to-use templates will help you craft the perfect responses in no time!
Why Responding To Positive Reviews Matters
Positive reviews amplify a sense of community and customer loyalty around your brand. There are some practical reasons why you should respond to all reviews, especially positive online reviews.
Customer reviews with responses increase trustworthiness and brand reputation.
The analyst firm Deloitte found that over 60% of consumers believe customer reviews are the most trusted source of information on products and services1. That's why 81% of potential customers visit review sites and check ratings before making a purchasing decision.
Detailed reviews with authentic replies showcase your brand's personality and credibility. They also leave a stellar impression on new customers.
Positive reviews contain valuable product/service feedback.
Replying to them shows that you appreciate your patrons and care about providing an excellent customer experience. These personal connections empower your brand to boost customer retention and net promoter scores.
Imperfect reviews are positive reviews. A 4-star review or 3-star rating could help convince potential customers of a balanced view of the pros and cons. (Why? Not all 'cons' are viewed the same way by new customers.)
Review sites are the perfect venue to demonstrate your commitment to customer satisfaction, which naturally helps build your brand reputation.
6 Types of Positive Reviews
Online reviews fit into these six categories. Knowing each type will help you respond to them more effectively. Click on the type of review to jump to the response templates.
| Type of Review | Description |
| --- | --- |
| Product Reviews | These reviews highlight the specific product or service the customer received and how it met or exceeded their expectations. |
| Customer Service Reviews | These reviews focus on the customer service experience and how the business went above and beyond to address the customer's needs and concerns. They usually address an employee by name. |
| Customer Experience Reviews | These reviews provide an overall positive experience for the customer, such as the ambiance, cleanliness, and atmosphere of the business. Reviews for online businesses often mention an intuitive app, mobile website, or online shopping experience. |
| Value & Pricing Reviews | These reviews emphasize the value for money the customer received, such as high-quality products/services at a reasonable price or with a coupon. |
| Shipping & Delivery Reviews | These reviews are specific to e-commerce businesses and focus on the timely and efficient delivery of products or services. |
| Community Impact Reviews | These reviews express gratitude toward the company's efforts, such as charitable contributions, community involvement, or environmental initiatives. |
In 2022, a study from Birdeye cited that customers posted 23% more reviews on Google year over year, the largest increase from any previous year3. So let's equip your brand with the best positive review response examples in 2023.
24 Templates for Replying To Positive Reviews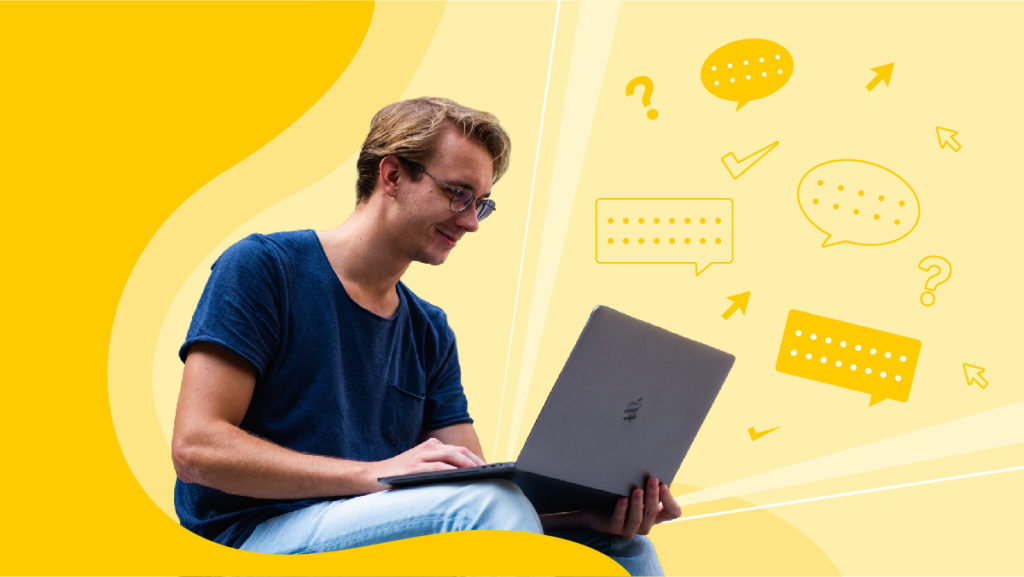 How should you respond to a good review? You can't just reply with "Thanks," as it'll come across as insincere and impersonal.
We've got you covered. Here are two dozen positive review response templates to use when your business receives its next amazing review or testimonial.
Product Reviews
"Thank you for taking the time to share your positive experience with our [product/service], [customer name]. [Company name] is thrilled to hear that it exceeded your expectations and appreciates your business! We hope to keep impressing you!"
"Hi [customer name!] We're so glad that our [product/service] met your needs. Thank you for your kind words and continued support of the [brand] team!"
"Wow, we couldn't be happier to see that our [product/service] performed beyond your expectations, [reviewer's name]. Thank you for your glowing review! [Brand] strives to keep you smiling!"
"Hearing that our [product/service] delivered on its promises for you is music to our ears, [name]. Thank you for choosing [brand] and sharing your positive experience with us!"
Customer Service Reviews
"[Name], thank you for taking the time to acknowledge [employee] for their exceptional customer service. The whole [brand] team is grinning from ear to ear at your review. We'll be sure to pass along your compliments!"
"We're delighted to hear that [employee] went above and beyond to address your concerns, [reviewer's name]. Thank you for choosing [brand] and for sharing your positive experience with our (now blushing) team!"
"Thank you for your 5-star review of our customer service crew, [name]! We're overjoyed that we were able to address your needs and provide you with the stellar experience you deserve. [Brand] appreciates your positive feedback!"
"[Reviewer's name], your kind words really made our day! We're so pleased that [employee] delivered the impeccable service we strive for. Thank you for your kind words and for choosing [brand]!"
Customer Experience Reviews
"We're so grateful for your positive feedback on Yelp, [name]! It means the world to us that you appreciated the [attention to detail/friendliness/helpfulness] of our team. [Business name] takes pride in going above and beyond to ensure our customers always have an unforgettable experience."
"Wow, thanks for the 5-star rating and review, [name]! We're elated to hear that you found our [app/website/online store] intuitive and easy to use. The [brand] team works hard to guarantee our online presence is as user-friendly as possible."
"[Name], thank you for leaving such a great review of our local business! Our team is committed to providing the best possible customer experience for the people of [local SEO term, such as city or state]. We're thrilled to see that reflected in your Google review. [Brand] appreciates your continued support!"
"It's always a pleasure to hear that we've exceeded our customers' expectations for [cleanliness/ambiance/overall experience], [name]. [Brand] is glad to see our hard work recognized and overjoyed to keep serving happy customers like you! You make it all worth it!"
Value & Pricing Related Reviews
"Thank you for your 4-star review, [name]! We know you have a choice when it comes to [products/service], and we're committed to providing exceptional value to keep your business. [Brand] is grateful for your support!"
"[Name], thank you for your amazing review! We work hard to keep our prices competitive, so we're delighted to hear how much value you found in our high-quality [product/service]! [Brand] hopes to have the opportunity to serve you again soon!"
"Thank you for choosing [brand], [name]! Your awesome review means so much to us, and we're thrilled to hear that you really dig our [product/service]. We promise to continue delivering the goods at a reasonable price!"
"[Customer name], thank you for your detailed review! We're so glad you were able to take advantage of our new customer coupon code from LinkedIn! If you share your review on social media and tag our brand, we'll send you a code for 10% off your next visit!"
Shipping & Delivery Reviews
"Yay, we nailed it! Our team works hard to deliver your [products] as fast as possible, and we're delighted to hear that we hit the mark. Thank you, [name], for sharing your excellent experience with [brand]! We hope to impress you with our shipping speed again soon!"
"Your glowing review just made our day, [name]! We're over the moon to see that you had a great shipping experience and that everything arrived quickly and in perfect condition. Thank you for supporting [brand]!"
"We're all about speedy deliveries and happy customers, so we're thrilled to see that reflected in your review, [name]. Thanks for letting us know we're on the right track! We'll give the [brand] shipping team a high five for you!"
"Woohoo, [name]! We like to say "fast and fantastic" when it comes to shipping, so we're doing cartwheels knowing our team delivered your package promptly and efficiently. Thanks for choosing [brand], and we hope to wow you again soon!"
Community Impact Reviews
"This review just made our week, [customer name]! We're passionate about making a positive impact, and [brand] is so grateful to have customers like you who share that same vision. Thank you for your support, and we hope to keep changing the world together!"
"Thank you for the heartwarming review, [name]! Your appreciation for our environmental initiatives means a lot to us. We know we all have a role to play in protecting the planet, and [brand] is committed to doing our part. Together, we can make the world a better place!"
"[Brand] is proud to support the causes that matter most to our customers and community. [Name], thank you so much for recognizing our efforts to make a meaningful impact and supporting us along the way!"
"As a local business, [brand] is honored to give back to the community that has given us so much, [name]. We believe that generosity and compassion can change the world. We're grateful to have customers like you who share those values and support our mission. Let's keep spreading kindness together!"
There you have it! Bookmark these quick-and-easy templates for business owners and marketing managers to copy and paste for every type of positive review you receive.
Feel free to add your own spin to these positive review response templates. We recommend sticking to these dos and don'ts when you flex your customer engagement muscles.
How To Respond To Positive Reviews: Dos & Don'ts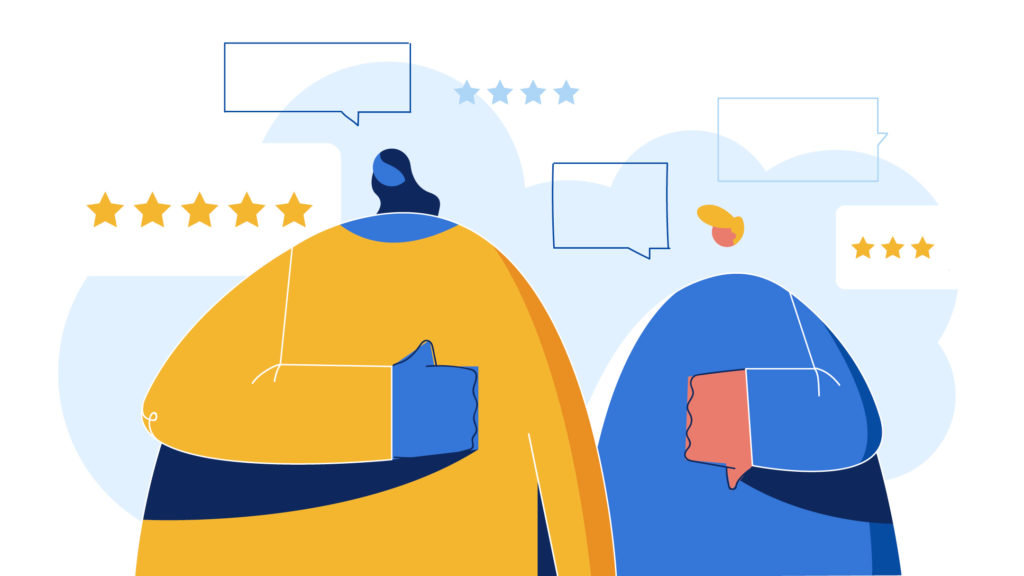 Follow these rules to craft personalized and effective review responses to connect with customers and strengthen your brand's social proof.
DO:
Act fast! Quicker review response times are linked to higher brand reputations. Over 50% of customers expect business owners to respond to feedback within two days.
Start with a sincere thank you: Show your gratitude to loyal customers who take the time to share their opinions with your team. Their first-person experience strongly influences the purchasing decisions of your future customers.
Include the customer's name: Establish a personal connection with each reviewer using the name or username. If the customer's name isn't available – you can still be just as enthusiastic.
Reinforce a specific point of their positive experience: Copy part of their review in your response so each customer feels like they're having a personalized one-on-one conversation with a person on your team (not a faceless corporation).
Encourage future engagement: Motivate your reviewers to keep interacting with your brand via additional purchases, sharing testimonials, community involvement, social media engagement, etc. Use this send-off as your call to action.
DON'T:
Use generic or robotic responses: Posting the same message without personalization tells customers you can't be bothered to engage with them, and that's a bad look.
Add any promotional messages: This comes off as insincere and damages your authenticity. It also looks like you only care about snagging the next sale. Customers want to be heard, not sold to.
Overlook the customer's critical feedback: Acknowledging their statements shows your brand values their opinions and is committed to customer satisfaction. Study their detailed review for an opportunity to improve. Dismissing their feedback is akin to ignoring the time they spent sharing their review with your brand.
Respond in a defensive way: This not only escalates situations and damages your brand reputation, but it also proves you don't appreciate your customer's feedback. This primarily applies to reviews with less than a 4-star rating. Always address concerns constructively and empathetically to build brand trust and loyalty (or recover it if it's been lost).
Post the same response to multiple reviews: Each reviewer's experience and opinions are unique, so their feedback deserves a thoughtful, personalized response. Switch up the wording to prove you're reading each review and sincerely replying.
Add these rules to your company's Customer Service Philosophy to provide a cohesive and satisfying customer experience across all review sites.
Tips To Handle Fake or Negative Reviews
When fake or negative reviews appear in search engine results, they sour how your potential customers view your brand. That's why handling all bad reviews and negative feedback professionally and with care is crucial.
Fake Reviews
Don't accuse the reviewer of writing a fake review without hard evidence. Besides damaging your online reputation, this could lead to legal consequences. Respond politely as if the review is genuine. Address the reviewer's concerns and subtly provide evidence to support the authenticity of your positive reviews for others who may read this exchange.
Dilute nefarious bad reviews with proactive customer review campaigns. Encourage satisfied customers to leave positive reviews for discounts on their next purchase via SMS review requests. These will ensure that recent fake or negative reviews get buried, and customers have a more accurate representation of your brand.
Report suspicious reviews on Google My Business, Yelp, G2, etc. Review platforms have policies against fake or fraudulent reviews, so reporting them helps maintain their business integrity. When customers trust the platform, they can make informed decisions based on honest feedback. I've seen Google completely wipe out a business's reviews if they play shenanigans.
Negative Reviews
? Be sure to read our detailed guide on how to respond to negative reviews!
Reply to negative reviews quickly. One in three customers expects brands to respond to negative feedback in less than three days. Nextiva's AI-powered online reputation management platform helps you engage automatically or respond in real-time to comments across all review sites to prevent unchecked negative feedback from damaging your brand reputation.
Respond to negative reviews professionally. This demonstrates that your business is open to constructive criticism and willing to improve its products or services to guarantee customer satisfaction.
Address the real concerns raised by the customer. Ignoring or dismissing their concerns may further damage your reputation and discourage future customers from doing business with your brand.
Apologize for any negative experience they may have had. This acknowledges the customer's feelings, shows empathy for their situation, and displays your willingness to make things right. You may de-escalate the situation and turn a negative comment into a positive one.
Offer a solution or next steps to address their concerns. Prove to customers that their concerns are being taken seriously and that you want to resolve the issue. You'll show other potential customers who may read the review that you're proactive about customer satisfaction.
Making Customer Reviews Count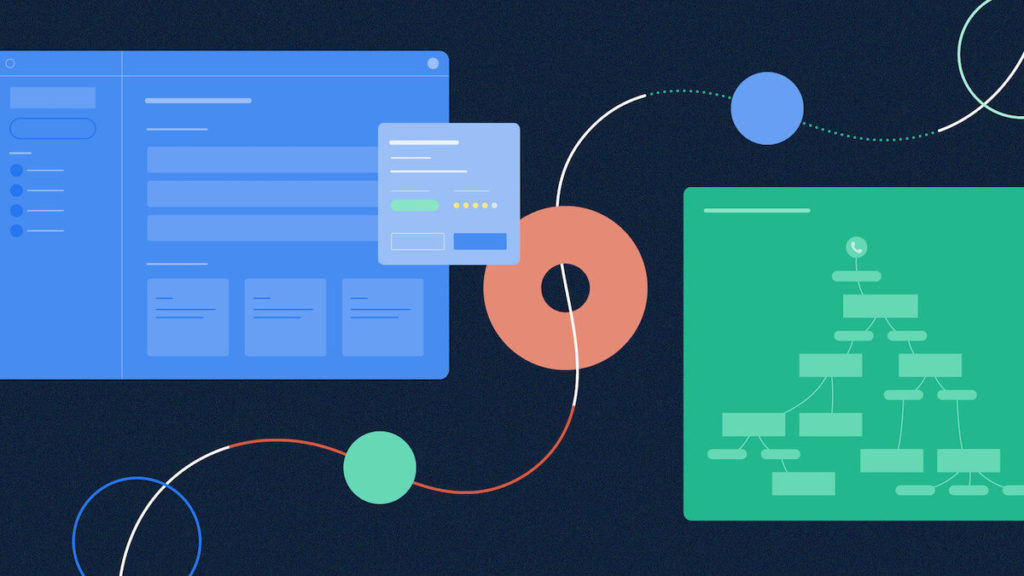 Customer reviews are vital to your brand reputation, and responding to reviews with positive feedback is an important element of customer experience marketing.
What can you do with a positive review?
Call your happy customers and offer a free perk (drink/dessert) on their next visit
Collect real customer testimonials and quotes to add to your site
Short-list potential customer case studies
Gather product/service recommendations
Plug your customer referral program
The process builds credibility and trust in your business, increases customer loyalty and retention, and even attracts new customers. Plus, featuring your glowing customer reviews on your landing pages boosts conversion rates. The purchase likelihood for a product with five reviews is 270% greater than the purchase likelihood of a product with no reviews2.
Embrace your customer feedback and celebrate each and every win along the way.
Remember to personalize your responses and avoid generic or robotic language. Our review templates make this task the easiest to check off your to-do list!
Related: 9 Ways To Make Proactive Customer Service Look Easy
FAQs About Responding to Online Reviews
What is the importance of responding to positive reviews?
Responding to positive reviews shows that your brand appreciates its customers, cares about their opinions and wants to ensure positive experiences.

This leads to increased customer loyalty, online reputation, and search rankings, especially since Google often features brands that actively engage with customers.
How can I personalize my positive review response?
Start by addressing the customer by their name or username. Use specific details from their review to show that you heard their concerns. Provide your business phone number so they can follow up with any questions or unaddressed concerns.

Make it clear that you value their feedback and are excited to continue serving them. Show off your brand's personality with the tone, word choice, and emojis.
What should I do if I get a fake review?
Don't panic or retort with an accusation they are fake. Respond professionally, politely, and factually. If you believe the review is fake, flag it for review on the platform it's posted on.

Ask customers to leave honest reviews with a proactive SMS review request campaign to dilute the negative impact of fake reviews.
How do I handle negative reviews in a positive manner?
Respond to negative reviews calmly and professionally by responding to customer concerns. Empathize with them and sincerely apologize for the negative experience. Respond to negative reviews within two days with an earnest desire to help. Use your business phone service to call them to discuss possible resolutions.

Here's a helpful tip. You don't have to respond to each and every point in an online review. Focus on the most important ones (good and bad) to post a balanced positive review response.
Sources:
Deloitte: The Growing Power of Consumers [↗]
Spiegel Research Center: How Online Reviews Influence Sales [↗]
Birdeye: Top Google review trends in 2022 [↗]