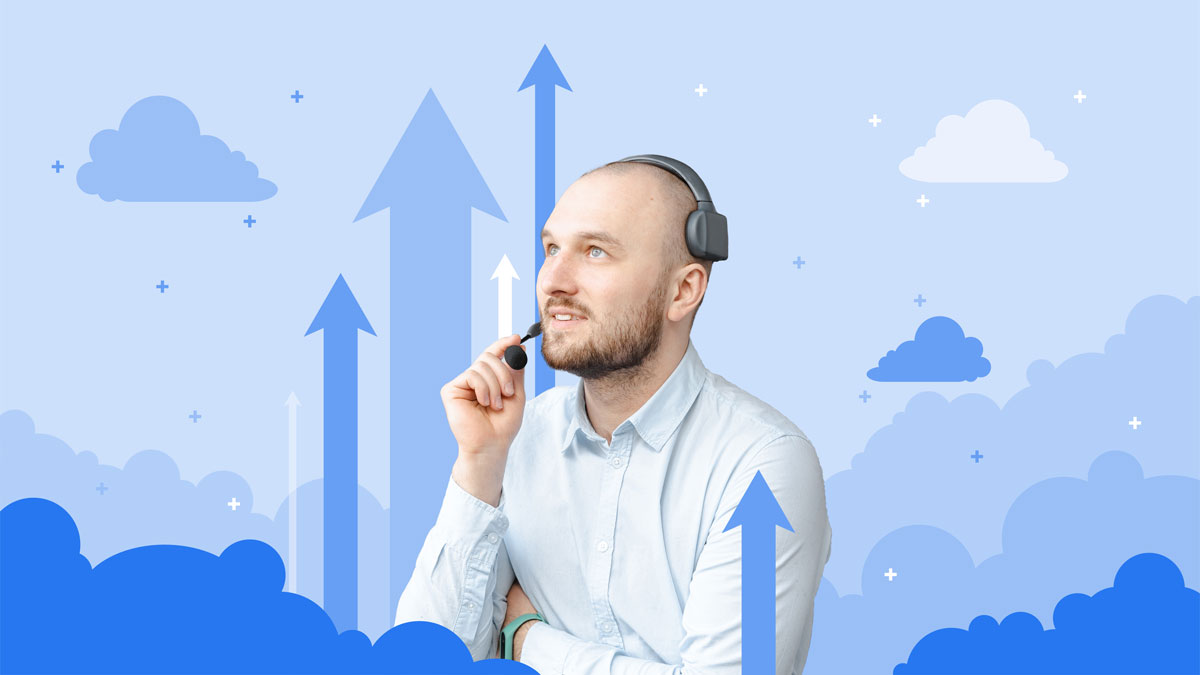 Small and mid-size growing businesses are operating on thinner margins than ever. One of the classic problems business owners face is protecting their customer service reputation while enhancing their customer's experience when new levels of growth or unexpected events strain resources and budgets.
Fortunately, a cloud contact center is a perfect solution for making stellar customer service look easy. 
68% of customers in the U.S. would rather send a message with a brand than call a customer service phone line. And a whopping 85% would choose to receive a text rather than be interrupted by a phone call.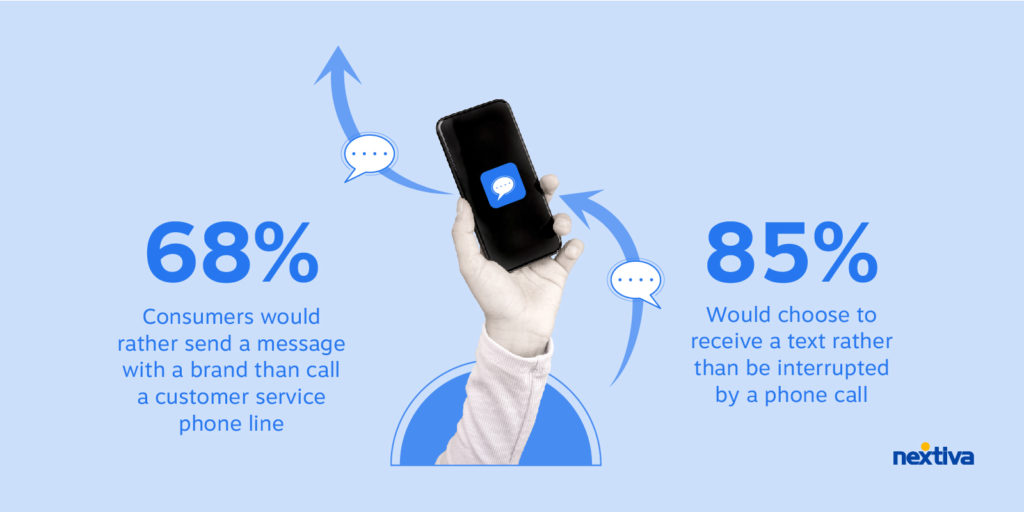 You can make this happen if you get a cloud contact center. With a contact center solution, you can accept calls, texts, chat messages, emails, etc., versus a call center, which only allows you to take calls. 
Here are seven ways a cloud contact center can improve your customer service.
1. Simplify your customer experience by offering omnichannel support
Cloud contact centers provide omnichannel solutions for customers, allowing them to communicate with your contact center via their preferred channel, including phone, email, text messaging (SMS), webchat, video, or social media.
Because agents can view customer activity across channels, they can quickly evaluate and share information, facilitating the customer's first-call resolution (FCR) experience – and increasing satisfaction. 
2. Reduce agent training time and improve productivity
Operating a single cloud center system allows for quicker and more effective training of new agents, allowing you to scale for new growth opportunities rapidly. Your IT team will also benefit from having fewer applications to support and maintain, allowing them to focus on providing smooth and secure operations.
And with integrated VoIP call center solutions, your supervisors will have a complete picture of problem resolution in real-time – leading to improved coaching and quality control.
3. Improve internal communication across teams
Customer hold and response times can suffer when contact center agents are 'walled off' from other business areas. Cloud contact centers allow your agents to seamlessly communicate with internal business teams and subject matter experts (SMEs) in real-time and provide insights into customer problems that can be critical learning opportunities for product development teams, engineers, and other business areas.
These cross-training opportunities increase overall employee knowledge and engagement, and help non-contact center teams reduce the internal support load they provide to agents in assisting customer inquiries – doubling the time and cost saved by your organization.
4. Discover new business intelligence opportunities
An omnichannel cloud contact center equips you with a dashboard and analytics to identify, monitor, and respond to emerging trends and patterns in your customer service needs. You can form a complete picture of customer types and problems, and create meaningful solutions that can reduce customer touchpoints by thousands of emails per year – while simultaneously improving customer satisfaction.
5. Scale for future growth
Cloud contact centers simplify the customer support process for your business and its customers – and set the stage to enable your future growth. Cloud solutions provide easy scalability without the need to make the capital investments in IT infrastructure necessary for an on-premises contact center.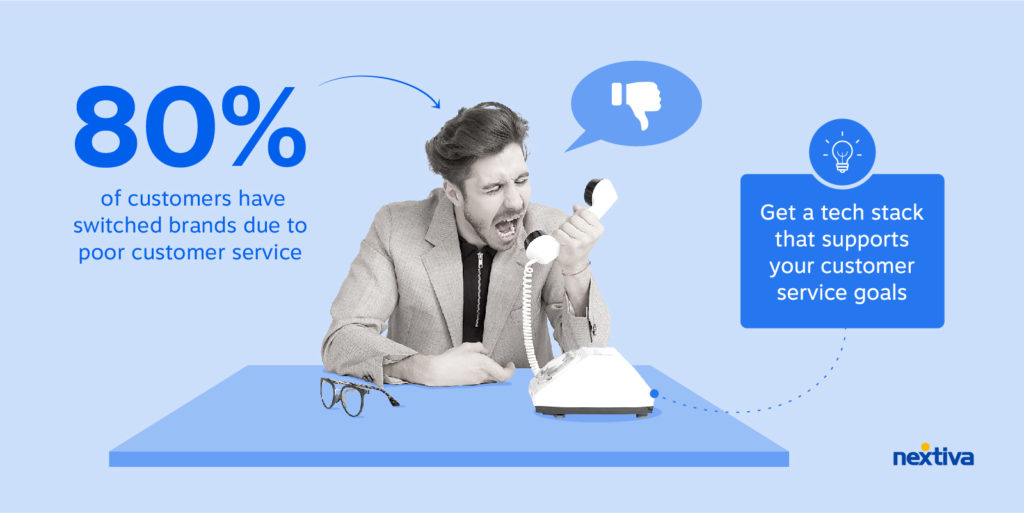 6. Avoid sending customers to your competitors
Did you know that 80% of customers have switched brands due to poor customer service? Investing in a cloud contact center is not just about reducing call handle times for your agents – it is about protecting your online reputation and customer retention funnels when it matters most.
7. Be there for your customers no matter what
Cloud contact centers offer significant business continuity and disaster recovery advantages versus traditional centers. Companies that maintain operations despite unexpected external events will be in a position to make customers feel supported when they need it most – rightly earning their confidence in future positive interactions with your firm.
Are you ready to explore how a cloud contact center can push your business to the next level? Talk to an expert today about differentiating your business through Amazing Service®.