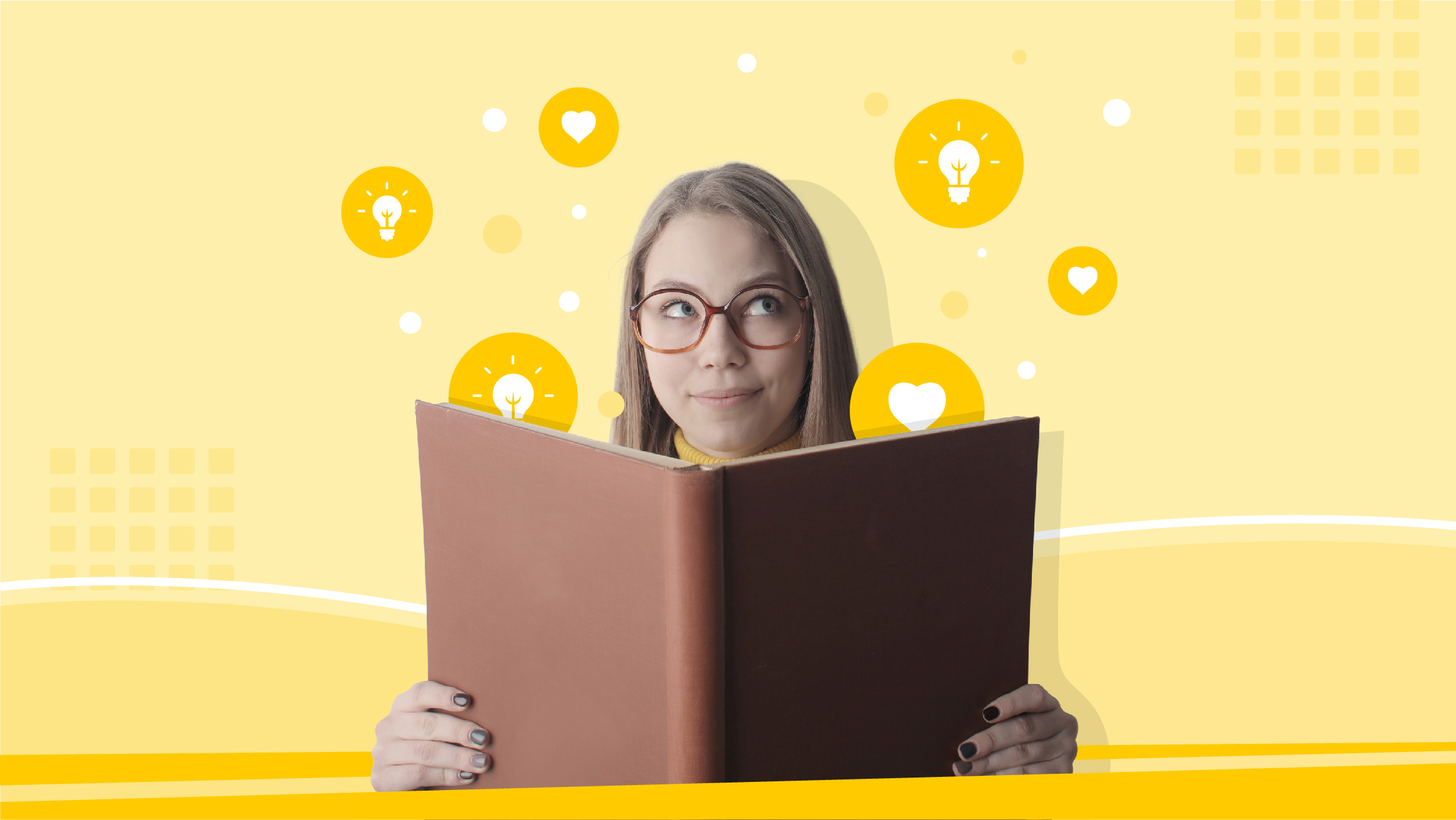 Productivity is the real MVP. Not only does being productive boost self-esteem, but research shows it can have an impact on your bottom line. 
Productivity losses from fatigue only cost businesses $1,967 per employee each year.
But, if you keep employees engaged and productive, you could see an increase of 21% in profit.
Productivity means different things to each person based on how they like to work. And the productivity tool that works for one person might not work for you. 
Reading (or listening to an audiobook!) is an easy way to find productivity techniques that work best for your style.  
Here are our suggestions for the top 10 books you must read this year to improve your productivity at work.
Getting Things Done (GTD) is a personal productivity system designed by David Allen, which was later published as a book of the same name. According to Allen, there is an inverse correlation between what you are thinking about and the act of getting those things done.
The GTD technique is based on the principle of moving all items of interest, tasks, issues, relevant information, and projects out of one's mind by recording them externally and then breaking them down into actionable items with deadlines. This lets you direct your attention toward carrying out each activity listed in an external record rather than trying to remember them from memory.
In this book, Daniel Goleman explores how attention is one of our most scarce resources; however, he also claims that it is the "secret" to enhancing performance, productivity, and, ultimately, fulfillment.
The book combines cutting-edge research and practical findings to explain why great achievers require all three attention types (inner, outer, and other) to succeed.
Author Richard Koch explains the 80/20 Principle (also referred to as the Pareto Principle), which teaches us that 20% of our efforts result in 80% of the positive outcomes in our lives. It also guides us in figuring out how to accomplish more with less time, effort, and resources by simply focusing on the most important things.
Atomic Habits, by James Clear, is the most detailed and practical book on how to establish good habits, break bad ones, and improve one percent every day.
In this book, Clear shows practical techniques that will teach you precisely how to develop good behaviors, stop bad ones, and master the small behaviors that lead to remarkable results.
Repeated bad behaviors are not a sign that you don't want to change, but rather that you have the wrong system for change. Atomic Habits was centered on the following key philosophies – You fail to reach the level of your goals; You fall to the level of your systems. This book has a tried-and-true strategy that can help you reach new heights.
In Principles, Ray Dalio, one of the most successful investors and businessmen in the world, reveals the unconventional principles that he has developed and applied over the past 40 years to produce exceptional outcomes in both life and business—principles that anyone or any organization can use to help achieve their goals.
The book's hundreds of applicable lessons, which are based on Dalio's tenets of "radical transparency" and "radical truth," and also include how to make decisions, solve problems, and form effective teams for both individuals and organizations.
In the 4-Hour Workweek, Timothy Ferriss lays out the precise blueprint for developing a productivity and time management plan that can help you live the lifestyle of your dreams and become financially independent.
The book addresses what Ferriss calls "lifestyle design" and rejects the conventional "deferred" life plan, in which individuals put in long hours, take few breaks, and accumulate money so they can unwind in their golden years.
The Power of Habit: Why We Do What We Do in Life and Business, was written by Charles Duhigg, New York Times bestselling author.
In this book, Duhigg talks about habits and how you can change them by adhering to diverse scientific knowledge and discoveries. The Power of Habit employs compelling narratives to convey a wealth of knowledge that offers a fresh perspective on human nature and potential.
In this book, Peter Drucker, a management consultant reveals how to get rid of anything that is impeding your progress toward your goals, so you can streamline productivity and stop behaviors that prevent you from attaining your full potential.
It's a tactical guide on knowing where to direct your attention and energy, which is crucial for productivity.
Newport's book Deep Work emphasizes getting rid of the clutter, noise, and distractions of the modern world so you can concentrate on deep, productive results. This is particularly challenging in the age of technology (think a flooded email inbox, buzzing phones, etc.)
This book is for you if you really need to simplify your life and remove anything that is getting in the way of your in-depth work.
The 7 Habits of Highly Effective People is one of the most motivational and influential books ever written, and it has captivated readers for almost three decades.
This book offers a principle-centered method for solving issues on both a personal and professional level. Fairness, integrity, honesty, and human dignity are principles that give us the security to embrace change and the wisdom and strength to take advantage of the opportunities that change offers. The author, Stephen R. Covey, reveals a step-by-step approach to living with these principles in this book.
Final Thoughts
Do you have at least 15 minutes each day to spare? Get one of these books and set a goal to spend 15 minutes per day reading it. Then put the tips and techniques into practice in your daily activities to get more done that really matters.
If you're ready to boost your team's productivity, Nextiva has the tools to get you there. Our team productivity tools are designed to help you provide simpler, faster, and more effective customer service. 
Talk to an expert to see how Nextiva can help you get productive.