Whether it's increasing sales or improving internal productivity, our customers are always looking for ways to better manage their business communications.
And while some are heading back into the office, others are re-upping their commitment to remote work.
With so many businesses still in flux, the ability to work from anywhere has become even more crucial.
That's why our most recent product enhancements were focused on providing even more flexibility.
From routing phone calls to new mobility features, these updates give customers more flexible ways to communicate.
1) Teams in NextOS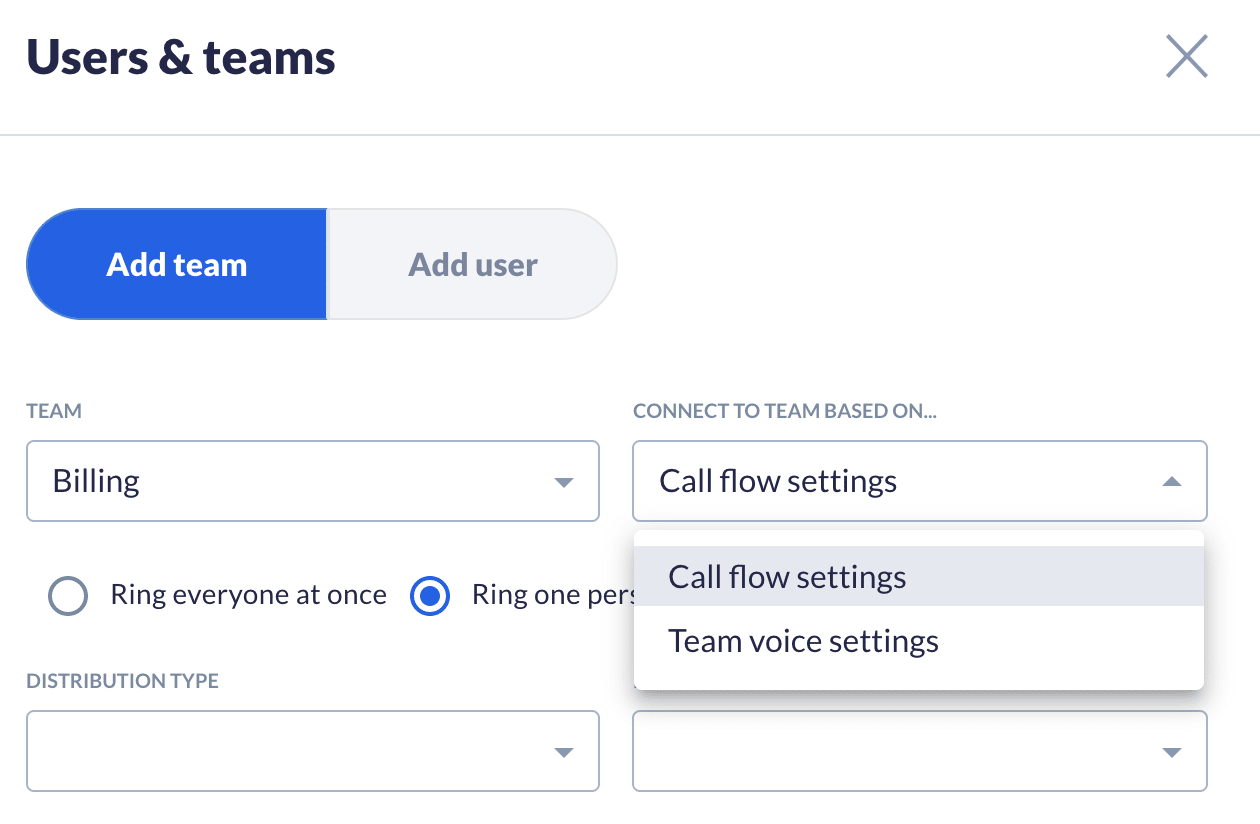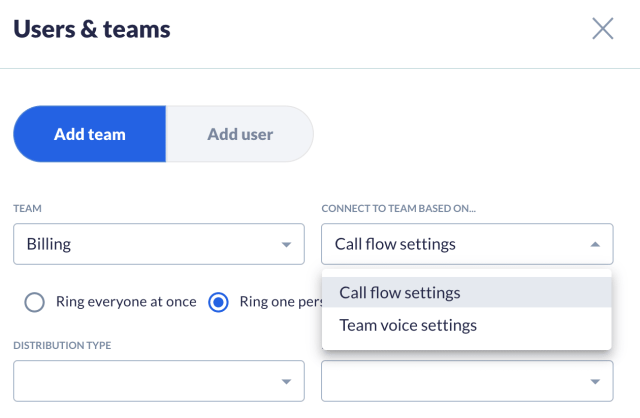 Our platform, NextOS, utilizes a powerful call flow builder to route calls. In this latest update, we've added the ability to route calls to teams.
A team is simply a group of people, meaning you could add every sales team member to a team called "Sales" or select individuals to create a custom team.
Team voice settings determine how calls are routed to that team. For example, you could set the call distribution method to ring all team members at once, in a round-robin, or in a specific order.
With the team's voice settings in place, the call flow builder intelligently routes calls based on those settings. Or, you can choose to override those settings in a call flow.

This comes in handy when you're running a promo or campaign that uses a different phone number or has requirements outside of your normal call flow.
This critical, new feature gives our customers the flexibility to route customer calls to the right place, whether that's through a team or a single person.
To see all the other ways we've enhanced our call flow builder since it launched in Dec. 2020, read our Spring 2021 blog.
2) Nextiva Mobile App SMS/MMS
According to G2, 85% of consumers prefer to receive a message over a phone call or an email, making messaging one of the most essential communication channels for any business.
That's why we've added text messaging (SMS) and picture messaging (MMS) to our Professional, Enterprise, and Ultimate plans at no additional cost.
This feature enables users to send and receive texts, images (JPG, PNG, BMP), and GIFs with customers and colleagues from their Nextiva business phone numbers, so they can maintain professionalism even when they're on the go.
This gives our customers more flexibility to communicate using a preferred channel. Learn more about how to use text messaging to improve your business.
3) Nextiva Mobile App UI update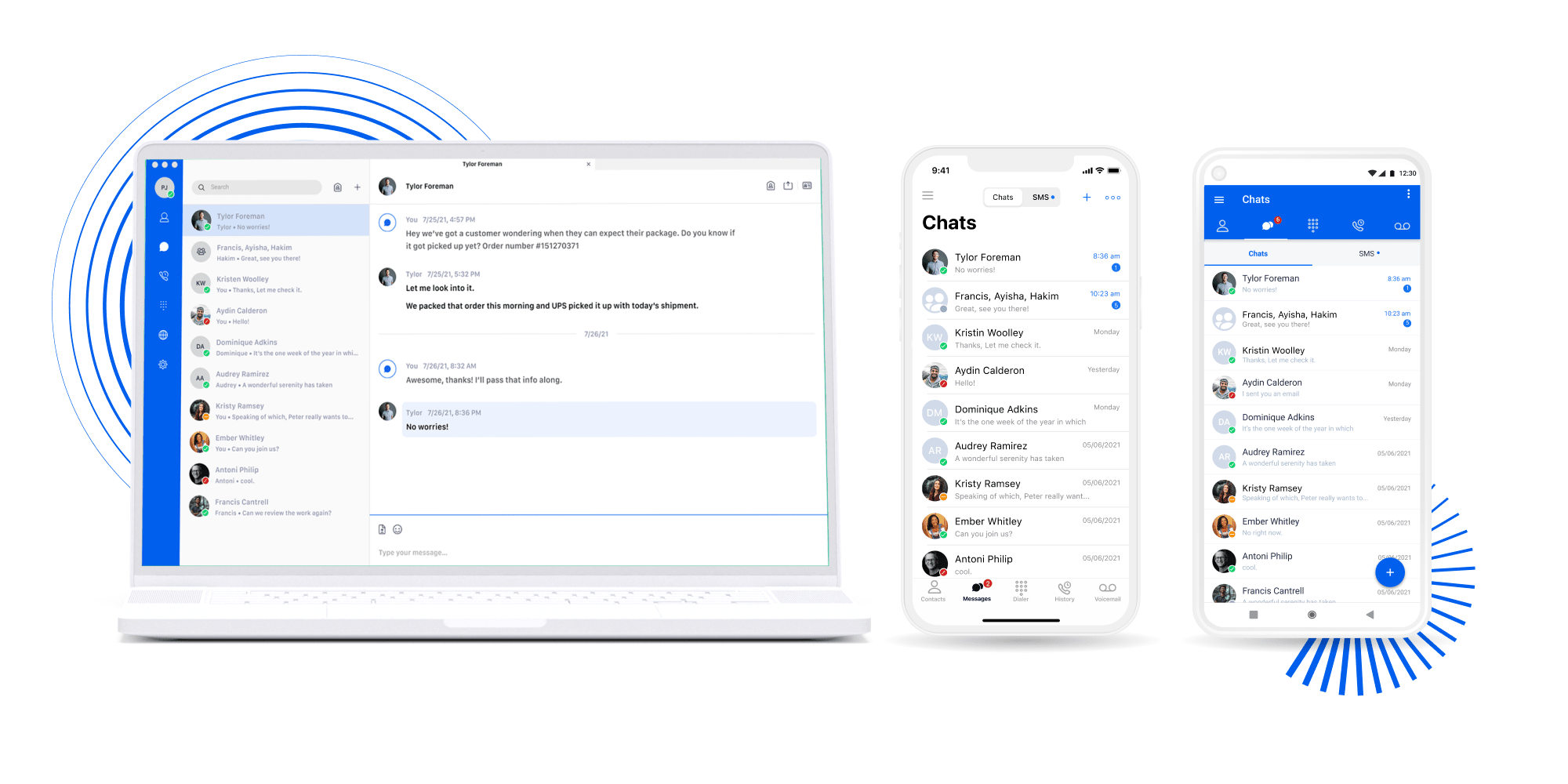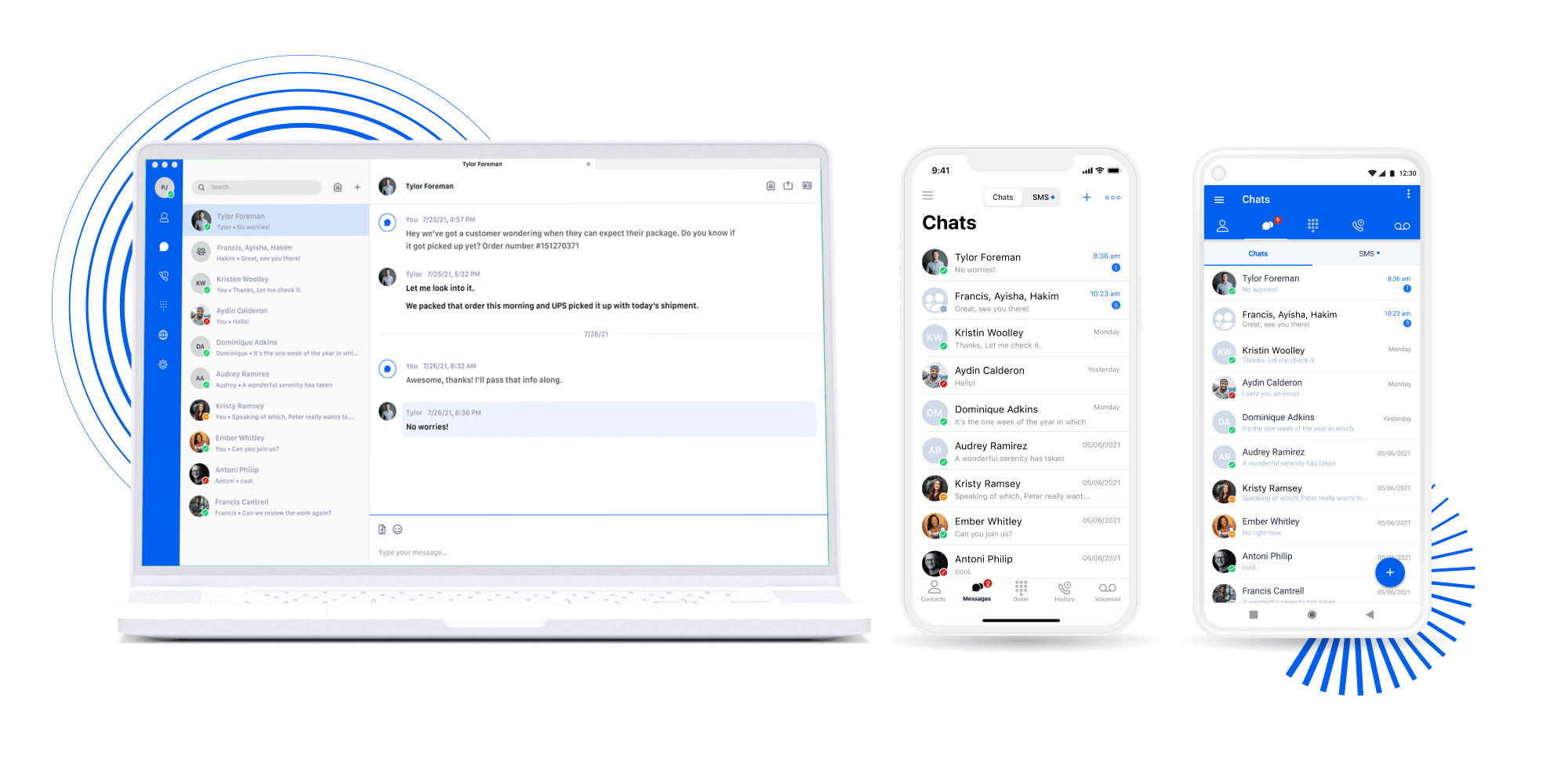 We're always improving the Nextiva Mobile App with new features, but we gave the app a more refined look in this latest update.
In version 25.0.1, we enhanced the colors, and we gave our contacts without profile photos a new style. We also released some performance improvements and bug fixes.
Because the Nextiva Mobile App and Nextiva Desktop App now have a more consistent look and feel, switching between the two is easier.
This familiar experience means our customers spend less time looking for the feature they need and more time communicating with confidence.

These minor improvements provide our customers more flexibility in using the Nextiva Mobile App to communicate. Click here to download the latest version.
This product update is just the start. Since we launched NextOS in Dec. 2020, we've been making it even better with new features that make it easier to manage business communications.
We're constantly innovating to help our customers find new ways to solve real-world problems, and we'll be launching several new product updates and features between now and the end of the year.
Related: Introducing New Ways to Improve Customer Experiences [Fall 2021 Update]