Today will go down as one of the most important days in Nextiva's history.
Why?
Today is the day we launch NextOS, an all-in-one platform that will help solve business communications headaches for companies of every size and in every sector. This launch is a pivotal moment in Nextiva's history, as it will take us from a largely VoIP-focused company to a complete business communications partner and catapult us into the SaaS industry (software-as-a-service).
"VoIP is to Nextiva what books were to Amazon," says Nextiva's co-founder and CEO Tomas Gorny. "The tools on the NextOS platform empower businesses to gain a holistic view of their communications and customer interactions without the use of siloed, fragmented applications."
While we will continue to offer our Nextiva Voice products, NextOS will elevate Nextiva to a different level. The platform's multiple products will give users a more holistic view of each of their customers—a better view than ever before. Instead of businesses using fragmented technologies from a variety of different companies to communicate—including chat, email, phone, analytics, and surveys—NextOS will combine all of these important communications tools in one place.
So, what's inside NextOS?
Here are our three new product offerings:
Nextiva Service CRM offers users multi-channel customer support software to help manage all customer interactions in a single place. Users can connect with customers through chat, email, or phone and they can manage every piece of communication on one screen with automatically created cases.
Live chat one of the best inventions in business communication, especially in today's society where we need our answers now, now, now. With Nextiva Chat, users can connect with website visitors in real time, thereby helping customers faster and delivering better experiences. A win-win!
Businesses need information on each of their customers, but sometimes fret over the sloppiness of survey products. Nextiva Surveys to the rescue! Our survey builder offers multiple options for customization, making it the only tool users will need to collect information on customers, prospects, and internal teams.
Why is this launch so important?
Research finds that more than 50 percent1 of employees have considered leaving their jobs because of fragmented communication overload. "Did you email this person?" "What about calling—when did that happen?" "How many times has this customer called us?"—you get the idea.
What's more, a staggering 63 percent1 of employees say they are actually unable to reach their weekly goals because of these challenges.
This is a problem Nextiva is determined to solve. Nextiva Service CRM, Chat, and Surveys come together to do just that.
Over the past three years, Nextiva's software engineers have worked tirelessly to create a platform never seen on the market—a platform enabled with AI and machine learning to boot.
We are so excited to bring the new NextOS products to market and cannot wait to see how they help hundreds of thousands of businesses communicate with customers.
Click here for more info on NextOS!
(1) https://www.nextiva.com/news/2016-news-archive/business-communications-crisis-report.html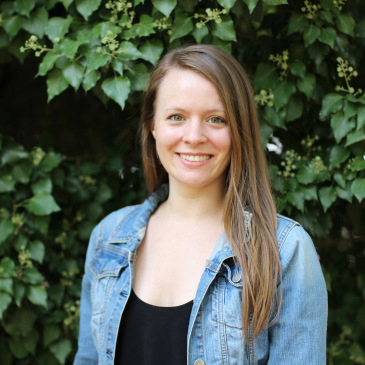 Nicole is the Marketing Communications Manager for Nextiva is passionate about our incredible growth, company culture, and promise of Amazing Service. Outside of marketing, Nicole enjoys cooking easy and healthy recipes, taking care of the office plants, and hanging out with her cat. To get in touch, follow her on LinkedIn and Twitter.