Most of us have been using social media in our personal lives for years and even decades, to connect with family and friends, to share our views on the world, and to find new content that we'll love.
Personal social media accounts are relatively straightforward — you can handle them pretty much however you want, and you can also choose to disengage with them entirely or take breaks from using your accounts.
But when it comes to social media for your business, the stakes are higher.
Social media is an invaluable resource for growing your business, building your brand name, and drawing in new customers. Social media can single handedly take a company from "just getting by" to "household name" status.
So, your company certainly can't ignore social media as a tool for growth and development.
But, social media can also take down companies who don't approach the platforms correctly. Improper social media use can lead to public outrage and boycotts, general disgust and mistrust, and even hefty lawsuits.
That's the tricky part of social media; the payoff is large enough that you can't ignore social media entirely, but the risks of misusing it are high.
If you're just dipping your toes in the social media world, or thinking about an overhaul of your company's social media approach, then here are a few things to keep in mind.
With these tips on how to be professional on social media, and some careful evaluation of your target audience, you can grow your social media accounts into profitable and professional platforms.



Make a plan and create a content calendar

Set your company up for success by going in with a strategy for a social media plan.



Without a social media strategy in place ahead of time, your social media presence is bound to be inconsistent and ineffective.
Instead, talk with your social media team (you really should have a dedicated team to handle social media) about how you will deal with content, engagement, and responses accordingly.
Your team should decide on:
Post frequency for each platform

Content ideas and posts

Rules of engagement, when and how to interact

Regular touch-base meetings to tweak approach and strategy
This is a lot of ground to cover, and it will require several thorough discussions before all of these points can be agreed upon. The work will be worth it, as it gives the team a clear sense of the company's social media goals.
Don't engage in divisive conversations

As your team discusses their plan for social media, you should also be sure that everyone understands what image your company hopes to project on the social media platforms.
Particularly important in this decision, is whether or not your company will engage with political and otherwise controversial topics.
As a general rule of thumb, it's unwise to engage in politics or controversies, particularly when those topics are unrelated to your company's field. Whenever you take a side in these instances, you are potentially alienating any portion of your clientele that does not agree with your viewpoints. Obviously, this is bad for business.
Typically, it's best to avoid controversial topics when:
The topic is unrelated to your field/products/services

The public is split about the subject/the subject is "hot" in the news

The topic is political in nature
Remember that these accounts are not personal accounts. Remember to always regard the brand integrity of your company, and while your opinion may in some cases differ, remember to consider the bigger picture.
In addition, nearly any company will have employees with differing opinions on controversial subjects. By posting a strong opinion on one of these subjects, you're likely to be alienating not only your customers, but a number of your employees as well.
The company's social media platforms are rarely the time to debate hot topics. In rare cases, you may decide, as a company, that something is important enough to fight for. These cases should be carefully considered beforehand, and embarked upon only after much thought and reflection.
Internally vet your posts

Even when you're writing posts with the best intentions, your words may sometimes go awry.
One of the quickest ways to wreck your company's reputation is by posting an insensitive or incorrect post on social media, and it often doesn't matter whether or not this post was mistakenly written in an offensive way.
There are numerous examples of companies posting offensive and poorly timed content on their social media accounts — such as when the NRA's magazine posted a "Happy Friday!" tweet on day after the mass shooting in Aurora, Colorado.
Cases like this make it obvious that an individual person may see no problems with a post that is, in fact, deeply problematic. Posts like these can be devastating for your company's reputation and bottom line.
To protect yourself against this, always have social media posts proofed by a number of eyes before they go online. This can help you avoid posting something that is unintentionally derogatory or offensive, saving you from the backlash of a misplaced social media post.
Own up to mistakes

If your company is active on social media, then chances are that you'll make a mistake at some point.
If the mistake is as simple as a typo that can be corrected immediately after posting, then just go ahead and fix it. But if the mistake is significant enough and has been online long enough to draw a response from the public, then your best bet is to own up to what happened.
Once something is posted on the internet, it lives forever. Even removing a post can't make the problem go away, as you certainly can't erase screenshots, reposts, or memories.
So instead of playing dumb about the mistake, or pretending that it didn't happen at all, own up to it. Explain honestly what happened, apologize for the content, and learn from it.
The internet may never forget, but it does move on quickly. Small mistakes will be forgotten in a matter of hours or days, and even larger mistakes will be overshadowed eventually. Refusing to acknowledge and apologize for your missteps will only put your company in a bad light for longer.
Moving forward

As your company takes its next steps into the world of social media, continue to learn about best practices. The above tips are only a beginning guide to help you retain your professionalism online.
Study your audience and competitors, and soon enough you'll be streamlining your social media presence — and growing your business in the process.
More
How Social Media Has Enhanced the Customer Experience
Master Social Media and Watch Your Business Grow
Five Tips for Social Media Success with Your Customers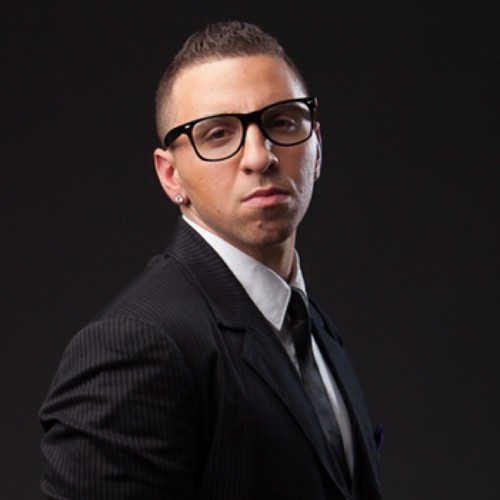 Gaetano DiNardi is the Director of Demand Generation at Nextiva and has a track record of success working with brands like Major League Baseball, Pipedrive, Sales Hacker and Outreach.io. Outside of marketing, Gaetano is an accomplished music producer and songwriter - he's worked with major artists like Fat Joe, Shaggy and loves making music to stay turbocharged. To get in touch, follow him on LinkedIn.