You're ready to take your business to the next level with a new CRM system. All you need to do is find the system, buy it, and your job is done – Right?
Not quite. There are several things to consider, things you can't trust with just anyone.
The first step in ensuring the success of your CRM is a proper implementation. Once you've identified a CRM, you'll be tempted to hand this task over to your CRM vendor. After all, they're the experts. But don't make this mistake.
Your participation, and that of your company's stakeholders, will be vital to a successful CRM implementation and launch.
It's a Team Effort
The success of your CRM can't be pinned to one person or one area of your business. A CRM implementation will rely on a variety of people, processes, and ideas. This includes, (but is certainly not limited to,) budgeting, training, change management, and business strategy planning.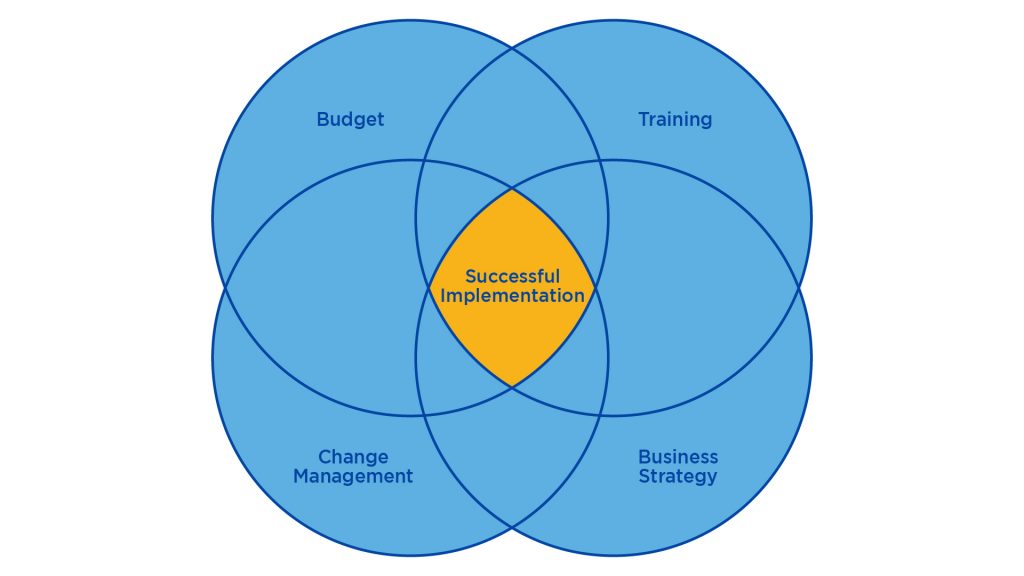 Of course, the CRM vendor will also play a role in your implementation. It's important to understand how your vendor normally handles implementations and how their contract may dictate the process. This is especially true in that a poorly chosen vendor could mean headaches down the road.
Whether you've already selected a vendor or not, this guide we'll walk you through every step of a successfull crm implementation. If you have selected a vendor and simply need to build an implementation plan then feel free and click any of the links below to skip to the section you need:
Prework and Vendor Selection
Since the CRM you help shape your implementation strategy, let's start by digging into the steps involved in choosing and planning for a new CRM. Follow these 13 steps to get started on the right foot with your new solution.
Step #1: Identify a CRM Solution
Naturally, before you go about implementing a CRM you have to identify the one you want. A lot can go into picking the right CRM for your business.
A great place to start is by asking colleagues in your same field. What CRM do they use? How was the implementation process? Are they seeing good results? Users with first-hand experience are a valuable resource when you're shopping for a CRM.
Feel free to compare different CRMs early on. At this stage you should be asking yourself which platform will fulfill your needs and result in the greatest ROI.
Step #2: Review the CRM's Features
Before you tackle the process of implementing a new CRM, be sure what you're implementing is actually necessary. CRMs offer amazing features nowadays, but not all of them are beneficial for every type of business.
In fact, before you even think about implementing certain features, you should decide if you want to pay for them. If your CRM offers add-on features that you won't need, don't be pressured into buying them.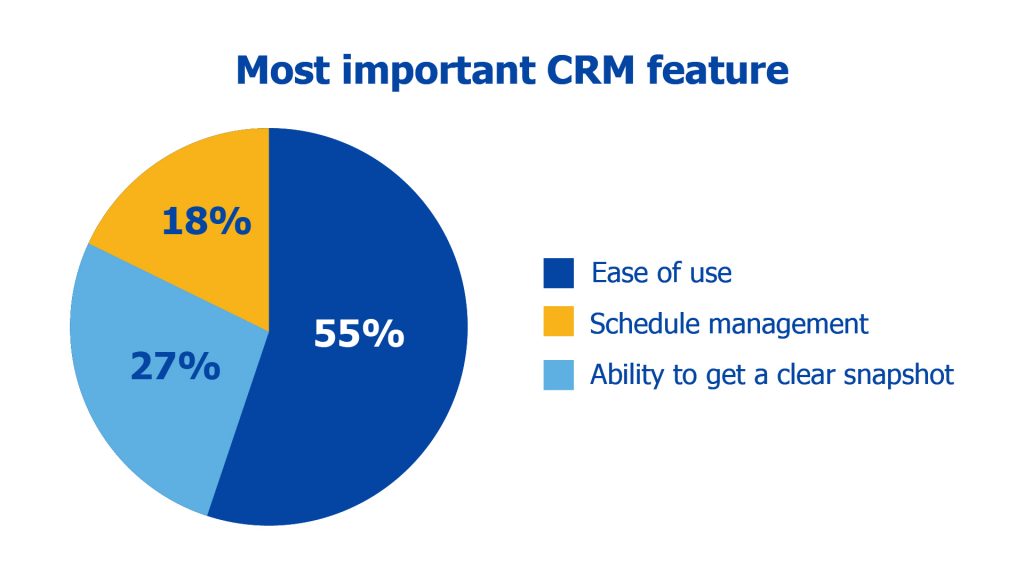 Step #3: Learn About Customization Options
If you're lucky enough to find a CRM that meets 100% of your needs, lucky you. You can skip this section.
If you're like most organizations, no single CRM solution will meet every one of your needs. Learn about how the tools you use outside the CRM can be integrated into the system. If it's not possible, check into customizing the CRM to do the tasks your other tools handle.
Remember – A CRM system should make things easier, not more complicated.
Step #4: Know the total cost
This seems obvious, right? Of course, you'll know how much you're spending before signing a contract. But beware – The price you see might be a base price. Before you finalize the purchase of a CRM, be sure you're clear on the initial cost, installation costs, monthly costs, and costs for upgrades or support.
And that's not all. Consider the other costs associated with implementing a CRM. There's time, manpower, and potential loss of production during the implementation process.
Step #5: Confirm the Platform Is Mobile-Friendly
A lot of people work remotely. Far more than many people realize. It's estimated as many as 50% of Americans work remotely at least part of the time.
For this reason alone, the ability to access your CRM remotely and from a mobile device is crucial for your team. Learn what, if any, extra steps need to be taken to ensure remote access is up and running as part of the implementation.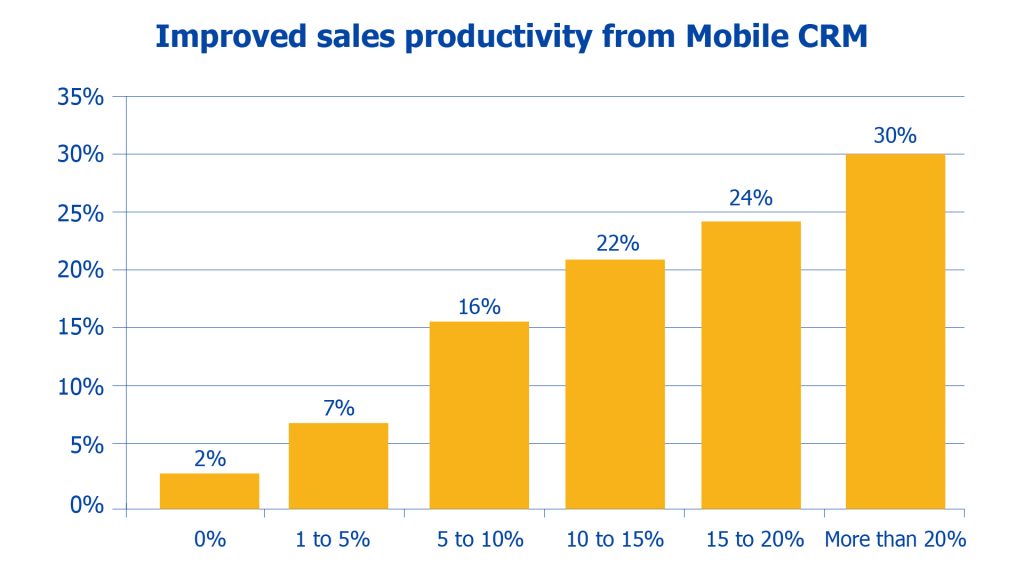 Step #6: Determine How You Will Transfer Data
Unless you're a brand spanking new start-up, you'll have data that needs to be transferred into your new CRM.
If you're with a CRM currently, check in with them on what's involved in transferring data to your new system. If you're working with spreadsheets and internal databases, ask your new CRM vendor for support.
A CRM is only as good as the data that's in it, so complete and accurate data transfer is really important.
Step #7: Review Hardware Requirements
How new are your computers? Are they running on the newest operating system? Talk with your CRM vendor about their system's minimum hardware requirements. Remember, computers, laptops, and mobile devices need to be able to support the new CRM system.
This goes for phones, too. If your VoIP phone system ties in with your CRM, be sure it's compatible.
If you find your hardware isn't compatible, look into upgrading before you begin the implementation process.
Step #8: Check Email Compatibility
Communicating with your customers is a key piece of any CRM tool. In some cases, it's the entire purpose of a CRM. Make sure your CRM is compatible with your organization's email platform.
If it's not, find out about add-on's or customization. A CRM that doesn't work with your email platform is a no-go.
Step #9: Add Necessary Social Media Integrations
If your customers are among the 81% of the world that's on social media, there's a good chance you've got a social media presence too.
Because a CRM is a tool to communicate with your customers, it's important your social media channels are integrated with your system. A great CRM tool can take your social media from simply a place to share photos and links to a robust communication platform.
Step #10: Ask About Future Updates
You want a CRM that can support your business well into the future. Before you sign a contract or pay for anything, be sure you understand how system updates are handled.
Ask your vendor how updates are deployed, at what frequency, and the time involved. And be sure to find out if future updates are included in your contract or if there's a fee attached.
Step #11: Confirm You'll Have Technical Support
This is a big one, guys. I can't really overstate the importance of technical support.
If you spend any time talking to your CRM vendor, talk to them about this. And check your contract to be sure it matches with what the vendor is telling you.
Who handles support? Your IT team or the vendor? Assuming it's the vendor, are they available 24/7? Is all support done remotely? Is there a charge for technical support calls? What's their turnaround time?
Ask your vendor all these questions and more. If your CRM goes down, you could potentially lose customers. That translates to lost revenue.
Step #12: Allow Enough Time to Implement
Carefully consider the time it will take to implement your CRM. If you're a small to medium sized business, it may take a month or two. Large corporations may need several months up to a year.
Implementation should be done methodically, preferably one department at a time. It's imperative each piece of the system is working as it should within a given department before moving on to the next. Rushing through the process can be a recipe for disaster.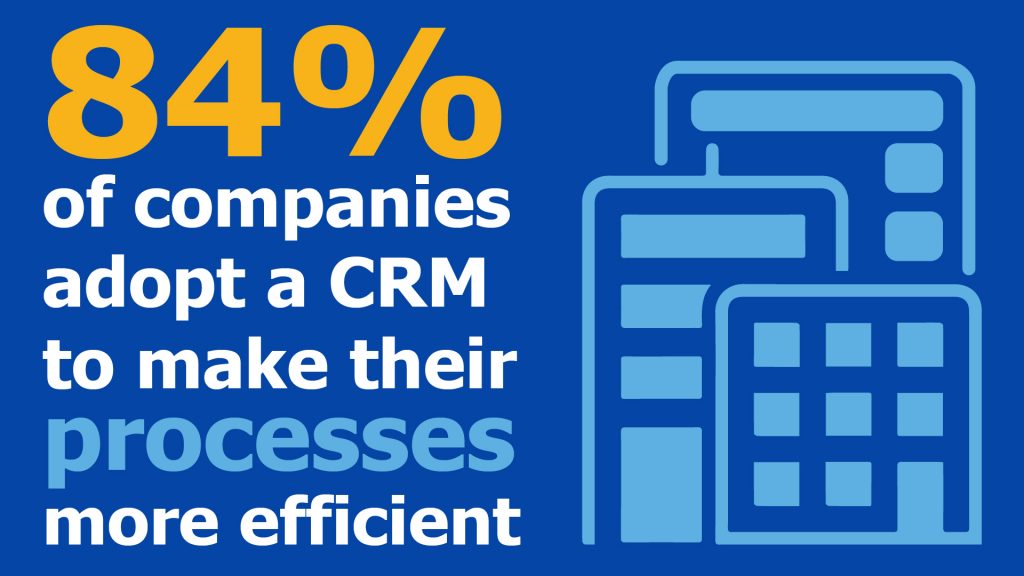 Step #13: Work With Your Vendor on a Training Plan
A CRM system is useless if your team doesn't know how to use it. And not just how to use it, but how to make the best use of all its functions.
Your vendor should provide, at minimum, an initial round of training. Take advantage of this by sending your stakeholders to learn as much as possible about the system. Your stakeholders (hopefully at least one from each department) can then train their respective teams.
Make use of any training material provided by the vendor and augment it as necessary to fit your specific business processes.
Building a CRM Implementation Plan
We've talked about the first phase of CRM implementation – selecting a vendor. By now you've selected a CRM and understand how the CRM will fit in your business.
Next up, let's build an implementation strategy. Follow these steps (with the help of your vendor where necessary) to make the stransition as seamless as possible.
Step #1: Create an Implementation Team
While it's good to get input from many people across your organization, a dedicated team is necessary to carry out this process efficiently.
Here's who should be on the team.
Project manager – Plans and executes the implementation.
Application developer – Makes sure the system works in your environment; handles customizations.
Application analyst – Works with the data going into and coming out of the CRM.
QA testing – Handles testing the system in your environment.
Stakeholders – Representative(s) from each team who will use the CRM tool.
Each member of the project team should have a clear understanding of the ultimate goal. That is, each member should understand what the CRM is being used for overall, what you hope to accomplish, as well as who will use the CRM and how.
In many cases, one or more people from the vendor's side should also be included on the project team. Inquire with your vendor about the role they can play on the team to help the process along.
Step #2: Contracting and Licensing
Before you move any further with your CRM implementation strategy, it's time to stop and ensure contracts with the CRM vendor are in place and find out about any licensing you may need.
Contracts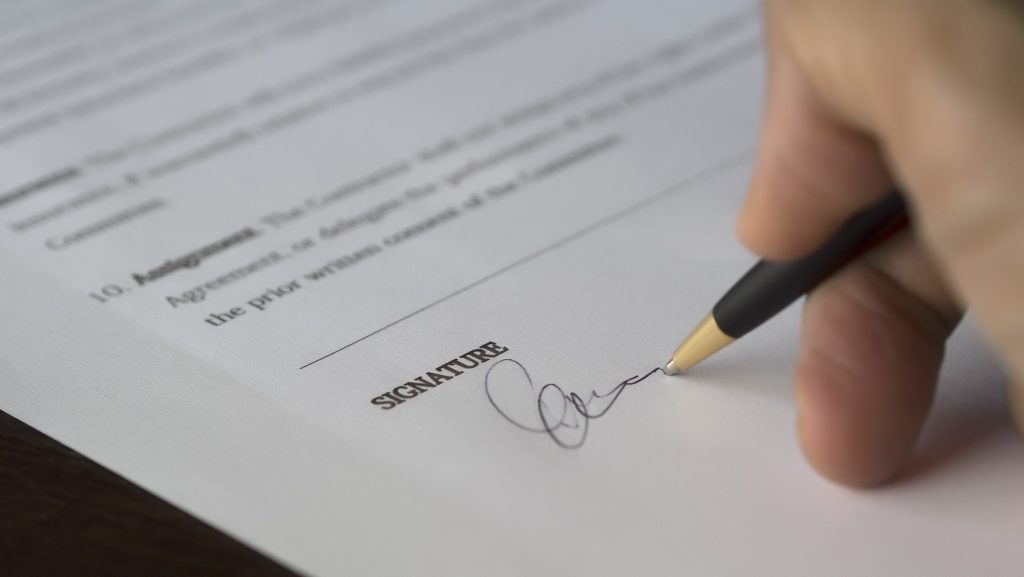 A CRM contract will spell out many things related to the use, implementation, support, timeline, and costs related to the system.
Like with any contract, it's imperative you understand what you're signing. Among other things, check for an exit clause. If it's not working for you (or the vendor,) be sure you have the option of dissolving the contract. Many organizations consult their legal counsel when contracts are involved, to be sure they're not entering a shady arrangement.
Your contract should be specific. Vague language in any contract is a red flag. Don't be afraid to ask questions, ask for amendments or addendums, and negotiate if you need to.
Licensing
Licensing is different from your contract in that it spells our what you can or cannot do with the CRM. In many cases, the CRM vendor still "owns" the software. This means your company is paying a fee to use it, but you can't make changes to it, share it with anyone else, or otherwise alter how it's being used. Other CRMs are "open source," meaning you can change the code or alter how you're using it.
Make sure you're completely clear on what your license allows you to do with your CRM.
Step #3: Draft a Change Management Plan
"Change management" has become a bit of a buzzword lately, but don't discount how important such a plan is in the scheme of a CRM implementation.
What's the point? Well, there are several.
First, change management helps you manage the scope, schedule, resources, and budget of a project. It also helps to create transparency among your organization.
Buy-in from your team is important. A change management plan can help everyone, from executives to frontline users, understand the why, how, and when of the CRM implementation.
Not sure how to put together a change management plan? An experienced project manager will be well versed in this. If you're just starting out, break down the implementation project into smaller nuggets like these.
Select a go-live date – Outline the smaller technical steps that need to be taken in order to go live and get them on a calendar.
User engagement and training – Tell your staff about the new CRM. Explain why you need it and how it will make their lives better. Then get them trained on the tool so they're totally comfortable before your go-live date.
Data migration – Get your data moved from your current system into the new system.
QA testing – This involves not only technical testing but also user testing. Your IT staff can address testing from a technical standpoint. Your frontline users should test the system by performing their normal day-to-day functions.
Step: #4: Finalize the Budget
Chances are, you've already been working on the budget for this project. Now is the time to get those details finalized.
There are three straightforward steps you can follow to get your budget squared away.
Plan for everything – Some costs will be obvious, like the price of the CRM. But don't forget about the unseen or potential costs. These can include travel, additional equipment fees, manpower (including overtime,) legal fees, consultant fees, third-party vendors.
Review your ROI – When you're staring at a growing list of costs, implementing your CRM may seem too expensive, unrealistic, or just plan nuts. But don't throw in the towel just yet. The return on your investment won't show up in a month. It might not even show up in year. But consider the reason you decided on a new CRM in the first place. Maybe you need to streamline communication with your customers or maybe you need a better way to track your sales and marketing efforts. In any case, the real reason you're investing in a CRM is to grow revenue both directly and indirectly (through improved efficiency). Any successful businessman will tell you, that doesn't happen overnight.
Do a risk assessment – This can be almost as scary as your budget. But it's necessary. Assessing the risks associated with your CRM implementation strategy can help you adequately plan for them financially. You already have an idea of the risks to your business, like downtime, but what about the technical risks. Make use of your vendor here. Ask them for examples of issues that could come up or what problems other organizations had during their CRM implementation.
Step #5: Build an Analytics Team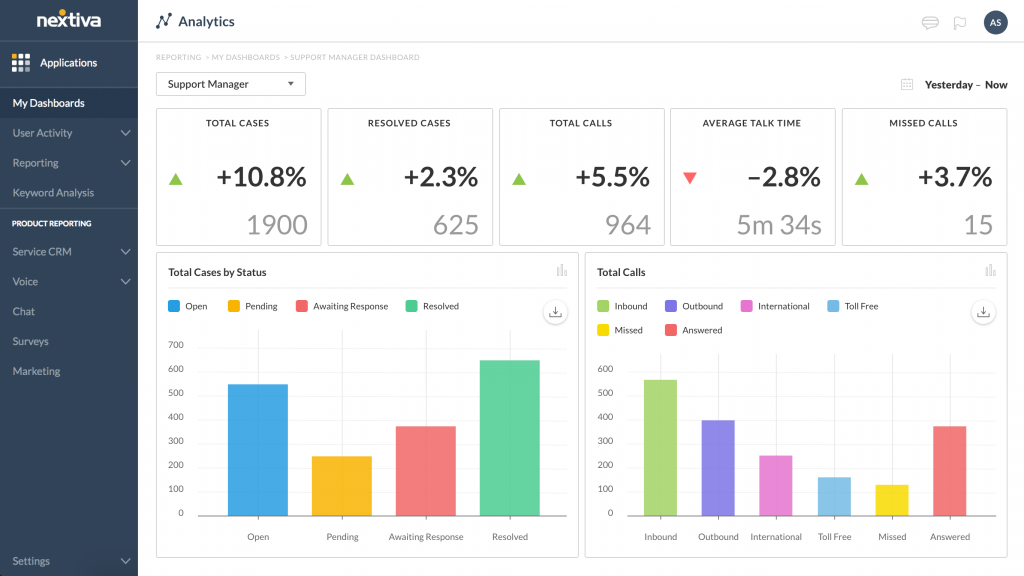 Your new CRM is going to provide you with a significant amount of information. So much, in fact, that it's a good idea to have someone (or a team of people) who can read, understand, and disseminate the information.
Your analytics team can also handle data cleansing, that is making sure all the data in your new CRM is valid and not outdated.
Step #6: Review Your Plan
Take another look at your project plans. Are you on schedule with everything? Have all the requisite tasks been completed? Don't be tempted to rush the process. It's in your best interest to have all the pieces in place before you start rolling out the new system.
Launching Your CRM
The time has come. You're finally starting the roll out process for your new CRM system. Here's the best way to stay on track during the process.
Step #1: Start Migrating Data
Now's the time to start the data migration we talked about before. The IT members of your project team will play the biggest part in this. Couple things to keep in mind: First, back up everything before you start. There's nothing worse than losing some (or all!) of your data during a migration. And second, be sure you're sending clean data into your new system. There's no point using resources to migrate old, incorrect, or stale data.
Step #2: Train Your Staff
Your CRM implementation is well underway. It's time to train your staff. Remember, this is a new tool your team will be actively using. Depending on their role in the company, they may be using it all day, every day. It will benefit you to ensure every user undergoes thorough training and is very comfortable using the new system.
When your staff isn't comfortable with a new process or application, they'll be less likely to use it properly. That means less productivity and possibly diminished customer service.
Step #3: Test Your CRM System Regularly
Take advantage of some of the newly trained staff for testing. Alongside your IT testers, frontline users can put your new CRM through their daily trials.
Issues identified in testing should be brought to the attention of the project team immediately. This is not a time to make a list and save it for the next project meeting. Technical problems or configuration issues should be addressed as soon as possible. Even small problems can cause your CRM implementation to go off the rails.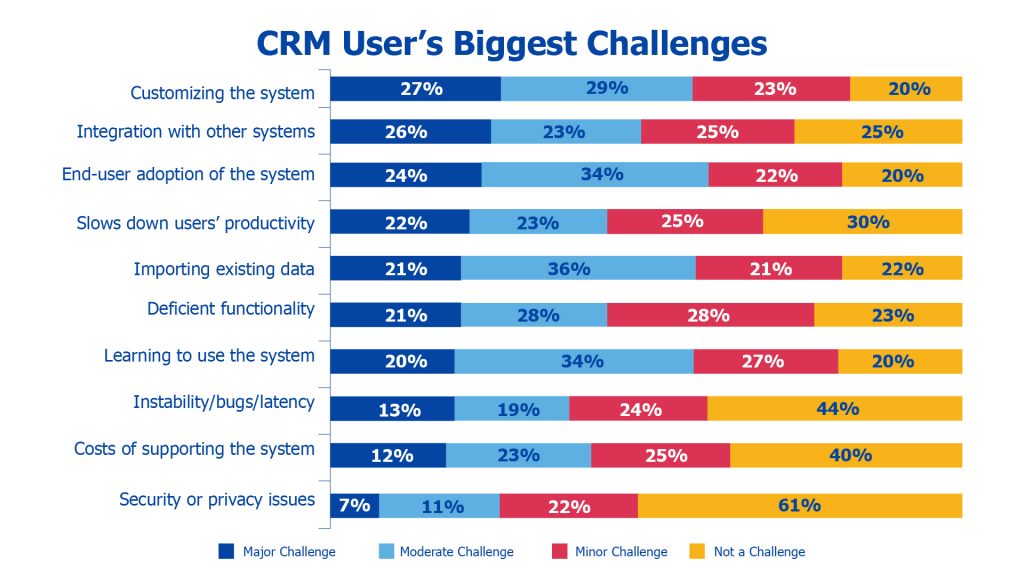 Step #4: Set a Go-Live Date
At this point it's good to have another look at the current state of your project. Are you on track so far? If so, great! If not, better circle back and tie up any loose ends.
Once you're sure the pieces are in place, get your team ready.
Step #5: Ensure Departments Are Prepared
Before your go-live date, be sure your staff is ready for what's about to happen. Make any necessary schedule changes. Plan for overtime, if you think it might be needed.
If you're concerned about day-to-day functions during go-live, think about bringing in temporary help.
 Finally, get a communication plan in place and stick to it. Your entire organization should know what's going on, what they should expect, and who to contact in case there are problems. Consider working with your project team and stakeholders on an escalation plan for issues relayed by your frontline staff.
Now, flip that switch! Your new CRM is live.
Step #6: Monitor Post-Launch
The CRM implementation doesn't stop with the launch. Your project team should remain intact for a time to monitor the system's performance and address any problems.
Step #7: Evaluate Your Success
Use your new CRM to gather information about the system and its usage. Here are some key indicators of success or failure of the new system.
System activity – Check each user's activity on the new system. Are they using it? If not, why?
Business metrics – Review the state of your overall business. A sharp increase or decrease in customer activity, sales, or revenue can be a sign of a successful (or unsuccessful) CRM system.
Why your implementation Matters
Now that you've been through the process of successfully implementing a CRM system, I'll let you in on a little secret: Many CRM implementations fail. Yep, that's right. A lot of implementations fail to stay on schedule, or they blow through their budget, or the tool just doesn't end up doing what they need it to.
But don't despair. You have all the tools you need to be successful. And here's why it matters.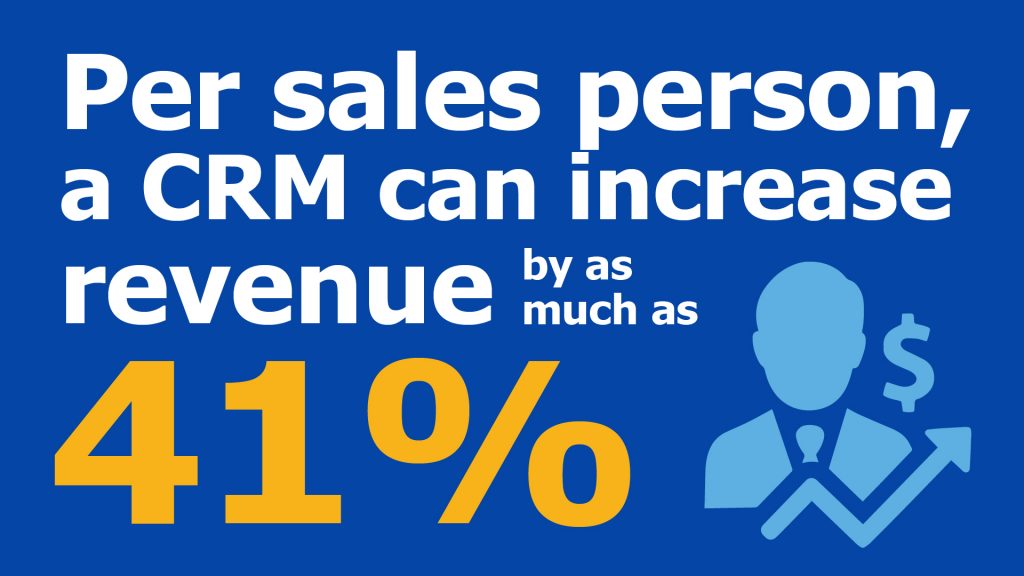 The average return on investment for a CRM tool is $8.71 for every dollar spent. Stop and think about that for a minute.
That's not all. I could give you stats all day about how awesome a CRM will be for your business, but I won't. Well, just one more.
CRM applications can increase sales by up to 29%. You read that right – 29%. That's pretty impressive.
What can your CRM do for you?
Short answer? A lot! Check out some of these benefits.
Benefit #1: Collaboration
Your CRM will support the collaboration of your sales, marketing, and customer service teams. This helps keep your staff and your customers on the same page.
Benefit #2: Better leads and higher conversion
The ability for a CRM to follow the lifecycle of a customer, from lead to prospect to sale, makes the conversion process easier. Customer information available in your CRM can help your sales team tailor their approach.
Benefit #3: Financial forecasting and planning
With the wealth of sales and customer information available in your CRM, planning your company's financial future is no longer a daunting task.
Benefit #4: Improved customer satisfaction
The heart of your business if your customers. This is where a CRM really sets your business up for success. Maintaining a record of your customer's lifecycle not only helps marketing and sales, it also puts your customer service team in the best position to provide excellent service with each customer contact.
Successful implementation is crucial to the success of your CRM
An unsuccessful implementation can set you up for failure, both at the time of launch and down the road. Sure, your CRM tool may work well for you, but it can be hard to play catch up.
Follow the steps we've outlined here to ensure your CRM hits the ground running.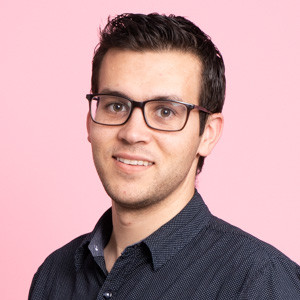 Cameron Johnson is a market segment leader at Nextiva. Along with his articles on Nextiva's blog, Cameron has written for a variety of publications including Inc. and Business.com. Cameron was recently recognized as Utah's Marketer of the Year.