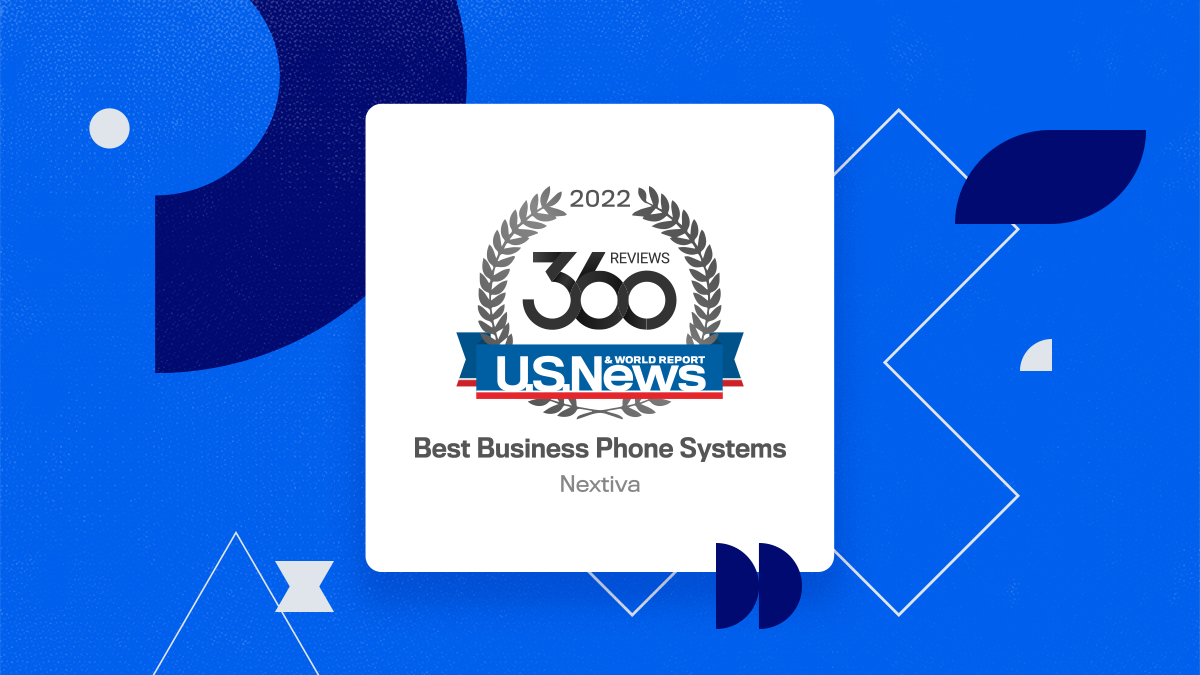 To wrap up 2021, we are delighted to share that U.S. News & World Report named Nextiva the best business phone system for the third year in a row. Additionally, Nextiva ranked number one in U.S. News & World Report's Best VoIP Business Phone Systems of 2022.
For both of these lists, U.S. News & World Report's team analyzed more than 28 business phone systems and compared publicly available information including plan options, monthly costs, features, productivity, and more.
Amongst the top 10 other business phone providers, Nextiva earned the highest rating and scored 4.1 out of 5. U.S. News & World Report specifically called out the following features of Nextiva's offering:
Our cloud-based phone system meets the needs of both large and small businesses across all plans, such as unlimited video calling.
Proven reliability with 99.999% uptime.
24/7 customer support for all customers.
Enhanced privacy with TLS & SRTP encryption.
Built-in CRM, and integrates with some of the most popular third-party platforms and software.
Rock-solid communications are the backbone of any business and modern organizations need phone systems that go beyond the dial tone to enable collaboration. Nextiva's industry-leading service manages all calls with a seamless experience and integrates with video, SMS, fax, and CRM to empower organizations to effectively communicate with customers, prospects, partners, and team members.
Nextiva's communication services were built in the cloud with the most reliable network and cover the full gamut of features, including:
Auto attendant
Unlimited calling nationwide
Hold music
Call forwarding
Audio conferencing
Voicemail to email
Local & toll-free numbers
Video conferencing
Call recording and analytics
On top of everything else, we provide support when you need it. Our award-winning support team is available 24/7 – whether you are setting up your account, adding phones, using the Nextiva phone service on a computer or mobile phone, and more. We're here to take care of you and all of your business phone needs.
Meeting the needs of SMBs through enterprise
Nextiva customers range from small businesses to Fortune 1000 enterprises. Here are a few customers using Nextiva's business phone system to deliver a superior customer experience.
Achieve the Best Customer Experience with Nextiva
Nextiva's industry-leading business phone system manages all calls with a seamless experience. We offer a comprehensive solution that can be tailored to meet your needs while delivering a great customer experience.
Are you ready to take the leap and upgrade your company's phone service? We're here to partner with you to take your business to the next level in 2022 and beyond. Learn more.