When prospecting new sales, adding potential clients as Leads in CRM can help sales teammates manage and track accurate pipelines. Creating Leads is the first official stage of the sales life cycle. A "discovery" call occurs during this stage to determine if the lead is "qualified" or not. Once a Lead has been qualified in Nextiva CRM, Users can track it through the remaining stages of the sales life cycle under Opportunities. 
Leads and Opportunities in Nextiva CRM
Lead List View
Visit 

www.nextiva.com

, and click Client Login to log in to NextOS.
From the NextOS Home Page, select CRM.
Click Lead from the left panel to view all Lead records in Nextiva CRM.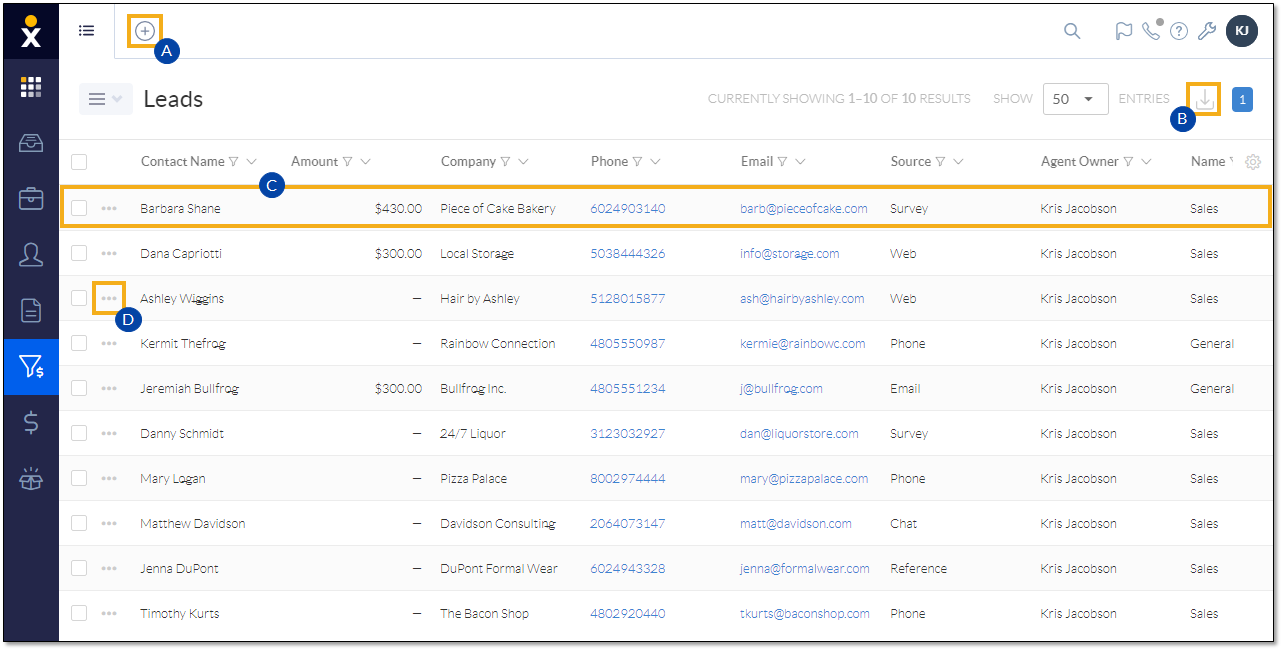 Lead View
Users can perform the following actions in Lead view:
Click the Plus (+) icon to add a new record (Account, Contact, Case, Lead, Opportunity, Product, or a custom record type).
Select the checkbox(es) corresponding to the desired Lead(s) and click the Export icon to export the Leads data to a .csv
Click the row corresponding to the Lead to view the Lead Workspace.
Click the Ellipsis (…)icon corresponding to a Lead to open a list of contextual actions (Watch, Open in Background, and Delete).
Creating Leads
Click the Plus (+) icon and select Lead.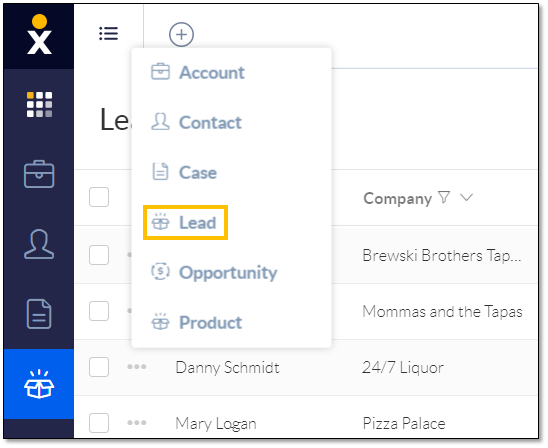 Lead Option
Complete the New Lead form and click Create.
Lead Workspace
In the Lead view, select a Lead to view the Lead Workspace. The Workspace allows Users to easily view and edit Lead details, add Interactions, and qualify Leads to Opportunities.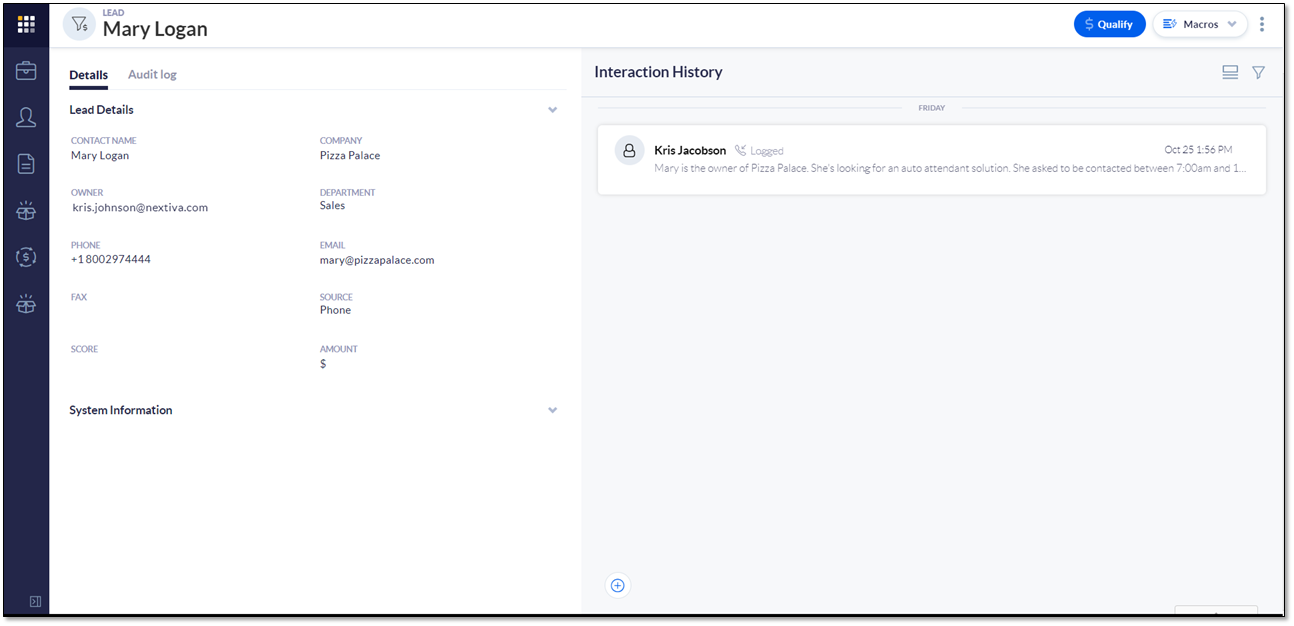 Lead Workspace
Details Tab
The Details tab allows Users to view and edit the Lead information, such as the contact name, company, phone number, email, and more.
Qualify a Lead
Users can qualify Leads to Opportunities by clicking the Qualify button on the top-right corner. Once a Lead has been qualified to an Opportunity, it cannot be moved back to the Lead stage. For more information, click here. 
Interaction History Feed
View all recent communication in the Interaction History feed on the right side of the workspace. Users can also create a Note, Email, Log Interaction, and Send Survey by clicking the Plus (+) icon at the bottom-left corner of the Interaction History feed.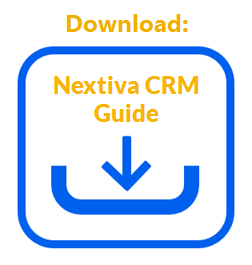 Related Articles: