Standard Customer Relationship Management (CRM) software tools have been around for awhile now, and you're probably using them to track sale prospects or marketing efforts.
However, there's a new breed of CRMs available today that leverage the power of social media and take customer engagement to a whole new level. These Social CRMs provide a more comprehensive and personal approach that we could only dream of before.
The strategy of Social Customer Relationship Management (Social CRM) builds on the strengths and features of traditional CRM tools, by enhancing the static data a traditional CRM gathered (like past purchases, contact history, and demographics) with data from a customer's interactions on social media sites to track their buying trends, opinions, and overall social influence.
Social CRM tools gather data from conversations occurring on sites like Facebook, Twitter, or LinkedIn and uses these to build a custom strategy for each customer. This new information is more comprehensive and far-reaching than any data gathering method before.
In fact, some Social CRM tools, like NextOS, harness the power of artificial intelligence to make this massive amount of information accessible and valuable.  
The result is that businesses are enabled like never before to understand their customers' needs and thus give them an opportunity to satisfy those needs on a personal and individualized basis.
A positive direct social engagement between a customer and a company representative on a site like Facebook can have a huge impact on brand sentiment and reputation. There's plenty of research that shows the impact of direct social engagement to brand and sales.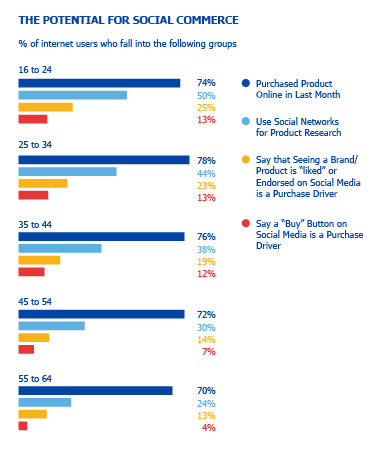 Here are some examples:
93% of Americans want brands to have a presence on social media sites.

60% of Americans regularly interact with companies on a social media site.

Americans will spend 9% more with companies that provide excellent service.

81% of CRM users access their CRM using multiple types of devices, including laptops, desktops, smartphones, and tablets.

Social (media) has an important role in purchase journeys. Over half of digital consumers are following brands and social networks are the top product research channel among 16-24s. 
Now that we've covered the basics, let's dive in. Click any of the links below to navigate to the appropriate section, or keep reading to learn more about social media CRM.
Why do businesses require social CRM?
People are using Social Media to research and influence their brand choice, especially when it comes time to make a purchasing decision. Unprompted, they are making inquiries, giving compliments, making product recommendations, and voicing complaints all on social media.
What if they are talking about your products or services? How would you know? What systems do you have in place to interpret and respond to social media in a way that will help your business?
For example: People often post photos of food they're served at restaurants. It so common, it's almost a joke, but how many have you seen in the last few months?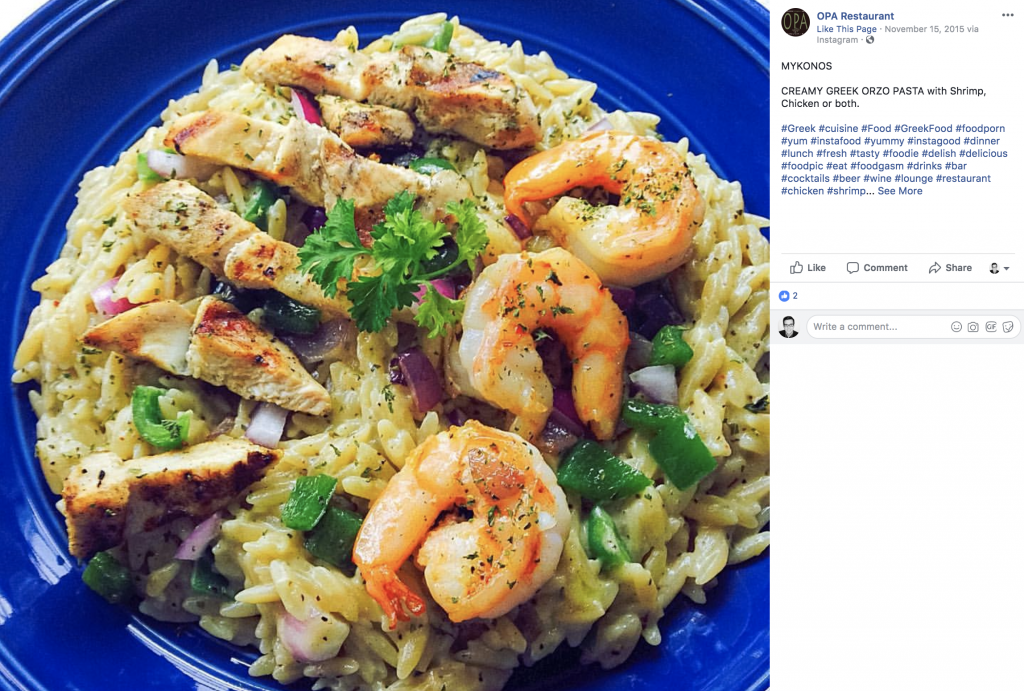 What opinion did you form about the restaurant based on that food photo and the comments? Good or bad you now have an opinion about a restaurant you may never have visited, all based on social media influence.
Now think if each of those photos was a product placement for the restaurant in a movie. If a restaurant could have paid for that advertising what would it have been worth? If it was a bad photo it could kill that restaurant.
What if that was your product pictured in that photo? You would hope they took a nice shot and made positive comments. What if there was a way you could help put that dish in the best light, or influence the comments made about it? That's what a social CRM tool will help you do.
Are you aware of how your product or service is being portrayed on social media? Are you influencing it?
But I'm trying to keep up with social media!
Even if you're staying on top of Facebook or Twitter and monitoring all mentions of your business, that probably isn't enough. You may understand it's important to have a positive image on social media, but you also realize the world of social media isn't as simple as just Facebook and Twitter.
What about all the dozens or even hundreds of other social media sites? Are you monitoring and watching them too?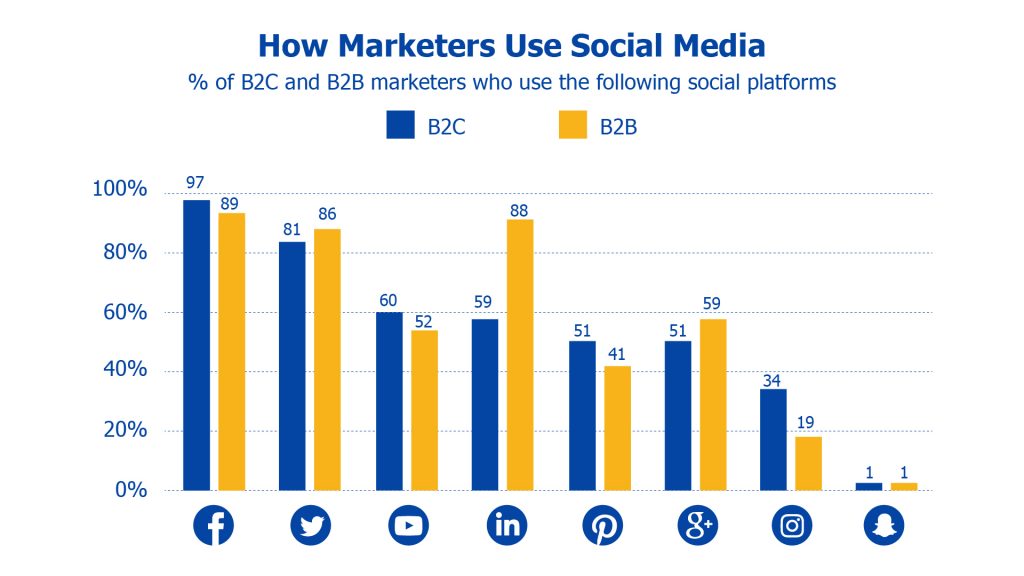 The world of social media is vast, complex, and fragmented in an everchanging array of different channels, special interests, and viewpoints. It's humanly impossible to know, follow, and influence them all.
Your customers might be jumping around on any of these platforms, influencing others about your company's products or services for good or bad. How will people get an accurate, consistent portrayal of your company's image? How can you possibly influence their overall experience?
The control of all social interactions can't be your ultimate goal. The focus needs to be on maintaining positive customer engagement.
How can you do this?
One strategy might be to hire dozens of employees to spend their days watching all the various social media sites, searching for ways to bolster your brand and influence conversations. Maybe a photo of a cute kitten licking your CEO's forehead would get some likes or perhaps go viral? But there's a far better, cheaper, and more dignified way.
The better, "cheaper" method is data analysis. Real-time social CRM tools can track and analyze customer thinking and behavior; it can look for keywords that relate to your business and determine things like when and where to make posts about your business.
It can help you tie your brand to popular trends and make use of the subtle marketing tactics that social media demands. It also accumulates data that will push your products and services to meet real, not theoretical, market demand.    
Don't let the term "cheaper" lead you to believe there isn't a substantial amount of work involved. There's no magic button that gets pushed to make this happen on its own. A commitment to time, configuration, and marketing must be made before you can reap the rewards.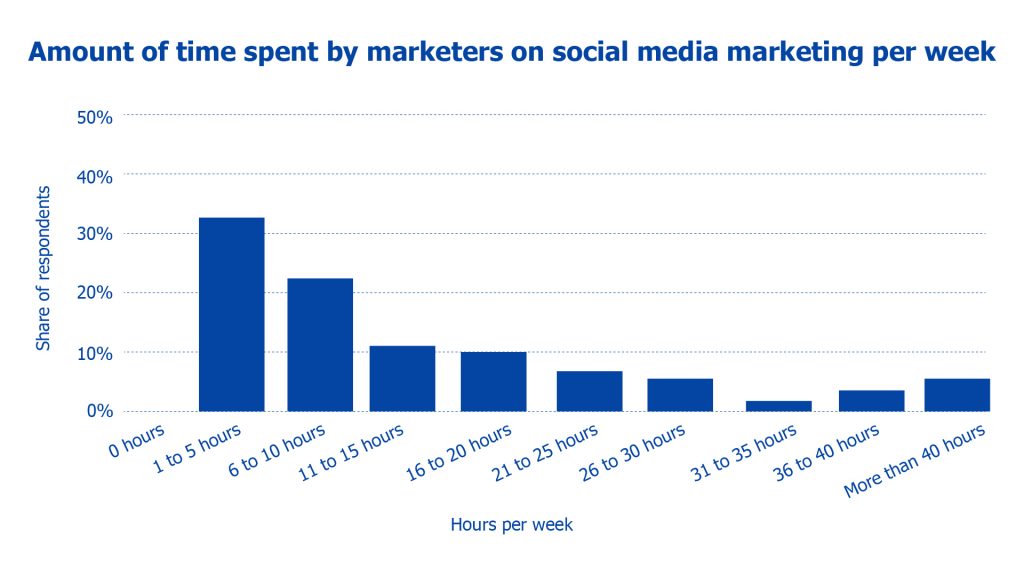 Co-Worker collaboration… a hidden benefit?
Getting the social perspective on your customer resources has some not-so-obvious but real benefits for your company's culture and communications. Having internal newsfeeds and the ability to follow and "like" when a colleague makes an outstanding contribution, builds a spirit of unity among employees.
It can create an open, positive, and sharing connection between departments and people. Product development, support, sales, and service will all have a voice that can be heard and the ability to make real world suggestions. This potential alone could generate a more cohesive and efficient customer engagement team that cranks out productivity and profits.
Social CRM business applications
There are hundreds of ways social media tracking can help your company. We will focus our attention on the three areas where Social CRM Applications can help you most.
These are:
Marketing

Customer service

Sales
Marketing
So, you've built a marketing team that is the envy of all your competitors. You churn out quality content in a style and quantity that commands appreciation. But if all of their content is directed at a passive audience, you are missing an important strategic component.
You might be stuck in a mode of reaction instead of interaction. Reactionary marketing can work and has worked for decades, but the advent of social media had produced a clientele that expects and demands more.
If someone posts a positive comment about your business or product, they may be looking for encouragement, recognition, or even a reward. In the world of social media, a large-scale influencer has clout, and if you don't pay homage to the impact their review or comment had, they might look to your competition for it.     
Empowering your team to engage with your brand advocates on social media can build their loyalty and spur them to do even more. Missing an opportunity might mean disappointing a loyal customer and potential referrer.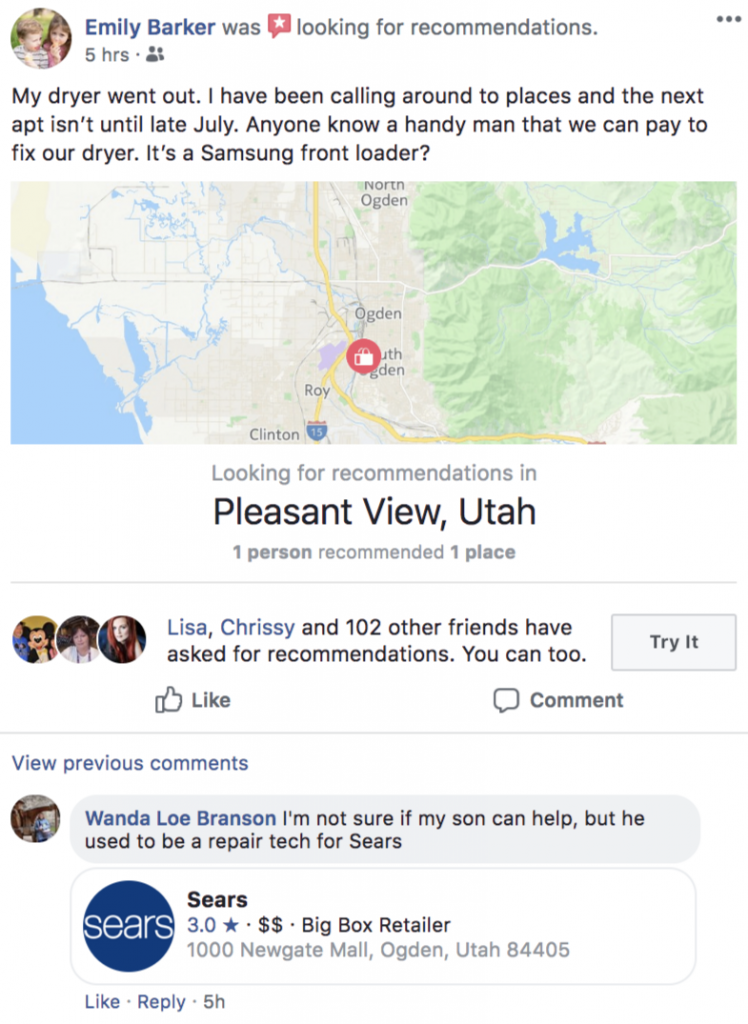 Imagine what your marketing department could do with detailed information about how, when, and where your product is being touted on social media. How can you raise the level of customer satisfaction to the point where they will post a comment to their friends about it? What can you do to get that level of satisfaction from every customer?
Don't forget the interactions on social media take place in front of an audience. How those interactions are handled and resolved will affect your brand in the eyes of all onlookers. These customers and onlookers all become active participants in your marketing efforts, so having the power to mobilize them is critical to maintain your edge.
Customer Service
It's wonderful when a customer tells their friends about a positive experience with your company or product. However, we all know customers are more likely to share a bad experience, misunderstanding, or failure on social media. This is where a social CRM tool can really pay for itself.
How can you mitigate negative social media, or even turn it into a positive? 
A social CRM is scanning social media platforms for any mention from customers about your brand. When it finds a mention, it sends information about it to you. Then your CSR's can jump in and save the day and leave a record for everyone to see.
It doesn't matter if the customer is complaining on Facebook, Instagram, or even Twitter.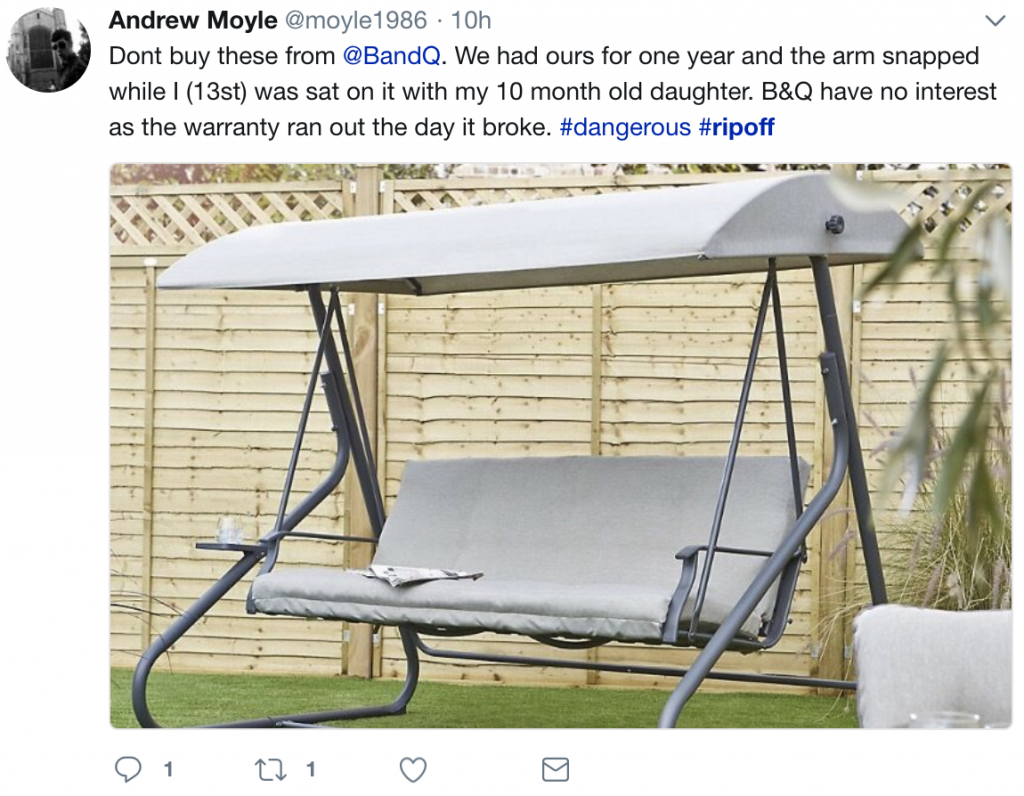 A social CRM tool will notify you of an issue on any of these (and others), usually putting them into a prioritized queue to be addressed. In addition, it provides tools to allow other employees and departments to collaborate with customer service for the most effective solution.
Sales
What could your sales force do if they understood their customers the way the customers' friends and family do?
The age-old wish to be a fly on the wall when a sales prospect is talking to their friends about plans to purchase your product may just have been granted.
People often consult family, friends, and workmates especially when making an important purchase. Would you ever think of buying a home without asking about the neighborhood, the schools, the realtor's reputation?
Social CRM tools can provide a sales team with one key added benefit… Sentiment. By analyzing what someone says both when they're interacting with you and with their friends, the CRM system can accurately determine how they feel about your brand. This information will enable sales representatives to address concerns (let alone know when there are concerns to uncover).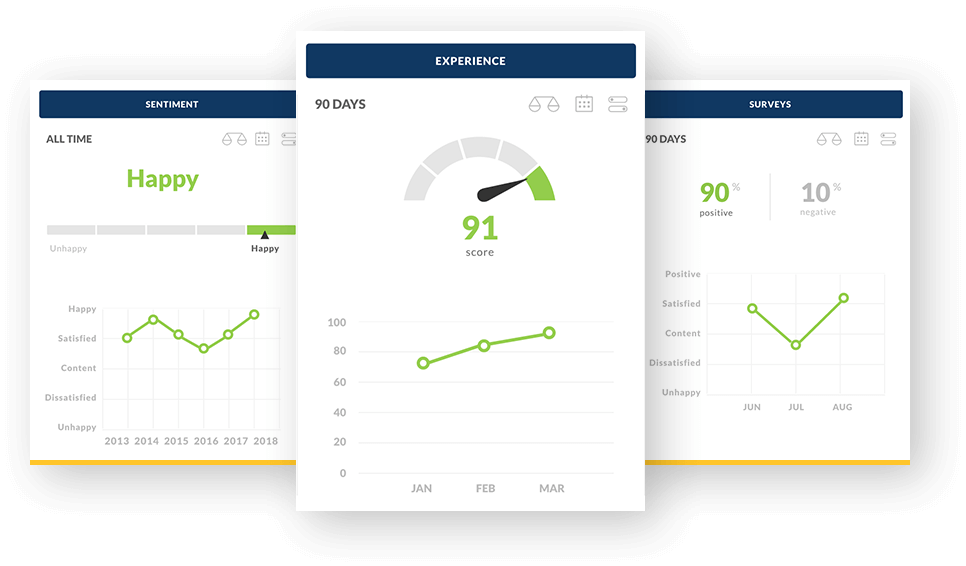 Key differentiators: traditional CRM vs. social CRM
There are numerous ways in which Social CRM tools surpass the effectiveness of traditional CRM. Let's discuss several of these ways:
Interdepartmental team strategies – Traditional CRM was usually only useful for sales or customer service with a limited ability to interconnect. Social CRM makes everyone responsible for a customer's acquisition, satisfaction, and retention.
Customer context driven – Traditional CRM was much like a rolodex that a salesman went back to whenever he was having a slow month. It revolved around the business's need for customers, not the customer's need for you. Social CRM tracks each customer's particular needs and allows you to engage them at the point they are most primed for your product.
Business channels – Traditional CRM would run smoothly in predefined channels but would choke on a custom request. Social CRM is dynamic, flexible, and customer-centric. It can work in the way that best suits the particular client.
Customer dictated processes – Traditional CRM relationship building efforts had to squeeze themselves into the company's existing processes. If the customer need didn't fit the standard mold, then a cumbersome workaround was required. Social CRM is by nature a flexible process, so if the customer needs to perform step 7 before step 6 in the process, you can do that.
Business hours – Traditional CRM, If the customer wants to talk about your product in his pajamas at 2AM because he's kept awake worried about something you have to ignore them until 9AM the next morning. Social CRM means having an easy way to offer a 24/7 response, which leads to happy, well-rested customers.

Fishing vs. networking – Traditional CRM allowed you to get lots of lines in the water with lots of hooks and a few big juicy hunks of bait. Mailings, telemarketing, advertising, you did everything in hope of getting a nibble. Something you did was likely to hook somebody somewhere. Social CRM lets you approach media platforms where people are already discussing your products and services with friends. You can join in the discussion and make your customers into friends that happen to need your product and want to tell others about it.
Operation focus vs. community focus – In traditional CRM the customer was seen as something needed by the company, to keep it in operation. Like some raw material to be fed into a machine. In Social CRM your company is seen as needed in the customer's community. The customer's community of influence becomes the machine and your business becomes one of its working parts. 
Social CRM benefits
Let's take a few moments to recount the big list of benefits Social CRM can mean for you:
Personalized marketing – Connecting to the customer's history earlier in the buying process provides insight into buying behavior and overall sentiment, allowing a marketing person to contact a customer closer to the point of need.
Verified data – Individuals share a lot of data about themselves on social media. Having a way to verify and sort that data allows you to leverage that information for prospecting and marketing. 
Win more business – Social CRM provides deeper demographics – more insight into taste, preference, and buying behavior than old school CRM tools. This allows you to spend more time with the right prospects and less with time wasters.
Better communication within departments – Teams working in teams, instead of fragmented individuals trying to keep up with haphazard information. United customer communications are at last an achievable goal. Real-time updates from any device in the field reduces confusion and misunderstandings. Even the most scattered workforces can now experience increased collaboration.
Proactive service – If you make it your goal to respond to everything your customers say about your company, you'll will soon be seen as an organization that cares about its clientele. This type of service is practically unheard of in today's world.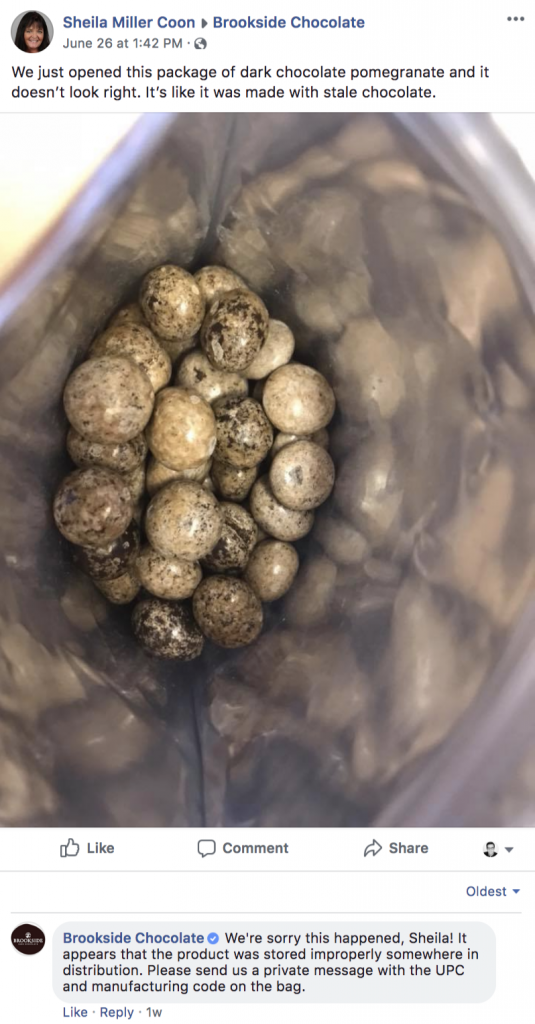 Gain market insight – Tracking current trends and issues can give you added insight into what your target audience is thinking. With this data you can then conduct polls online surveys on a small scale uncover trends, ideas, and potential issues.
Improve research and development – If an idea for a feature is expressed on a social media thread your development team can get a jump on the competition. R&D can begin exploring possibilities. Accounting can get numbers ready, and Marketing can start thinking about how the potential new feature will fit into your overall strategy.
Build a deeper relationship with customers –  Having a connection to real-time activities on social media can give opportunities to reconnect with customers. Major life events, like family and job changes, can provide opportunities to enhance your connections.
Ability to plan ahead – Clues about your customers can be gained and then used to further serve them. For example: a customer purchasing baby car seats most likely means they have a young toddler at home, who might reach school going age within a few years. A business can target such a customer with tuition insurance after a certain number of years.
Social CRM best practices
With great power comes great responsibility. Once you implement a Social CRM tool, it's important to be mindful of the best ways to wield this new power. Here are some mindsets that will help you succeed.
Engagement not management – Social CRM isn't to be viewed as a way to push propaganda to the masses. Your goal needs to be one of engagement. You want people to see you as the consultant who knows about your market or service. As a trusted mentor you can steer the consumer to your product when it might be a better fit, but it might also mean being honest when it's not.
Relationship not sales – People are bombarded by commercial messages everywhere they go. If your social media makes them feel like your only interest in them is to get a sale, then they will reject it. People are quick to spot a phony post with a not-so-subtle commercial message.
DON'T be this guy: "Hey, those pictures of your family in costume are adorable, have you ever thought about what would happen if you died? Did I mention I sell life insurance?"
Relevant posting – Your posts to social media must be useful and valuable to your audience. The content is king principle applies in the social media realm too. Original content can have the greatest value because you can customize the message to your needs. Determining content value calls for professional discernment and knowledge. Valuable content comes in a wide variety and can be specific to the customer's taste.

​Some various ways content can be valuable:

Entertaining

Educational

Relevant to current events

Endearing

Money saving

Reviews of services or products

Many more…
Nearly anything that helps the customer save time, money, or work can be valuable and foster increased brand loyalty. Make the customer feel important and special.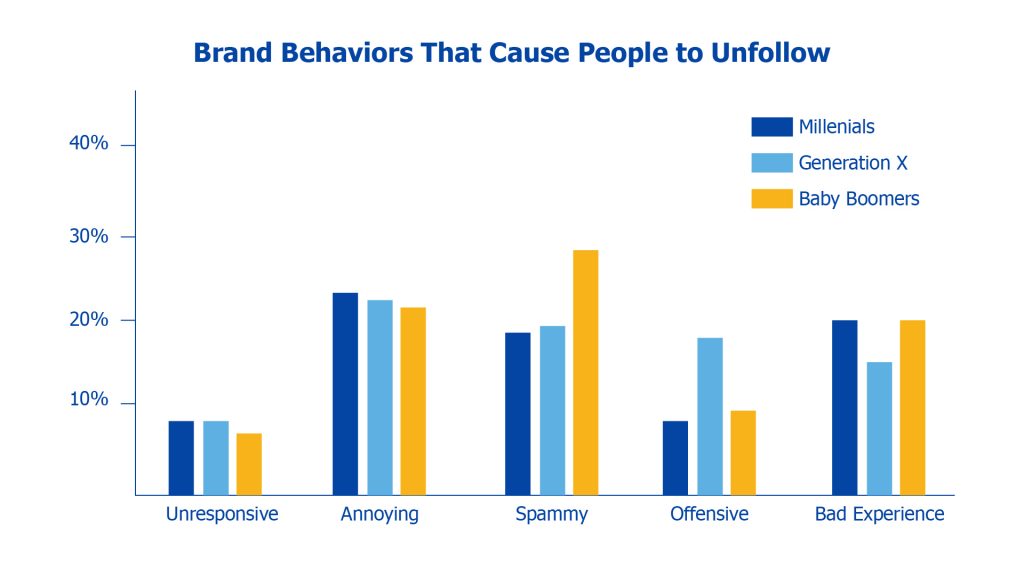 Plan on planning – Making random efforts on social media without specific goals and a firm idea where it fits into your overall business strategy is frustrating and futile. Your teams may be working at cross purposes unless everyone has these goals clearly in mind.
Organization – Every department and team leader must know how to coordinate your overall social media strategy. Key people from sales, marketing, service, and legal all need to be aware of everyone else's efforts. A good CRM tool shares this information automatically, and you can setup a framework to keep this forum open, connected, and vibrant.
Social CRM strategy
Now that you are confident in your reasons and needs for a Social CRM, let's discuss how you go about the process of choosing, implementing, and coordinating your effort.
Here are the building blocks you'll need to succeed early on:
Invest in the right social media tool – Even before you go big into Social CRM you need to analyze what you are doing now. Start looking at the tools out there and reading about what they can do. Get an idea how this will work with your company.
Start small – The old adage 'go big or go home' doesn't apply. You aren't gambling with your company's future; you're planning it. Rather than starting off with a far-reaching and complex implementation it's better to start small and let the system grow organically.
Involve your sales support and customer service teams – This is not just a marketing team effort. It's important everyone involved is speaking in harmony with your company's voice and culture. If people detect conflicting sentiments from any of your reps, they will lose confidence and you may lose them.
Teams must work together to break down silos – Information silos can develop in a company without your notice. When departments start to compartmentalize their processes and insulate others in the company from making use of them, you have a silo problem.
Information silo example: A customer has a service issue and calls your sales department for help. The sales rep kindly asks her a series of questions to determine the best solution. However, the sales department determines they are required to pass her along to the service department for resolution.

The service department picks up the customer call and begins asking all the same questions she just spent five minutes answering for sales! Then, she gets passed to the warranty department and again the same questions! Then on to the fulfillment department, shipping department and so on and so on….

The customer drops out in frustration and posts a firestorm of rants on social media. This is silo jumping, if it's not fixed it will kill customer sentiment. Social media efforts could help you discover these silos.
Monitor interactions and mentions –  You need to have a coordinated system of monitoring social media. A good goal is to answer every customer issue in an hour, but to do this you need to schedule people in the various departments so that someone is always available to respond. Automated messages are an option, but if you have staff for it then a prompt personal interaction is best.   
Track every stage of your customers' journey with your company – Social media is about building and nurturing relationships. In order to nurture a relationship, though, the team member responding needs to know the history behind the customer relationship. For this reason, it's crucial to keep the rest of your CRM data up to date. Maintain communication logs so that past client concerns and needs are documented. That way a customer service representative, for example, can easily respond to a customer when they complain online.
Don't always delete negative comments – You can't please everyone all the time despite your best efforts. Negative comments will be made and for lots of reasons. Some silly. Some otherwise. Unless a comment is extremely offensive or inappropriate, don't necessarily delete it. It gives you an opportunity to show other customers how you handle yourself in a bad situation. If they see your sincere proactive attempts at resolution and kind words of genuine concern, they will feel a reassurance that you care about them and will help them if they have any issues, even ridiculous ones!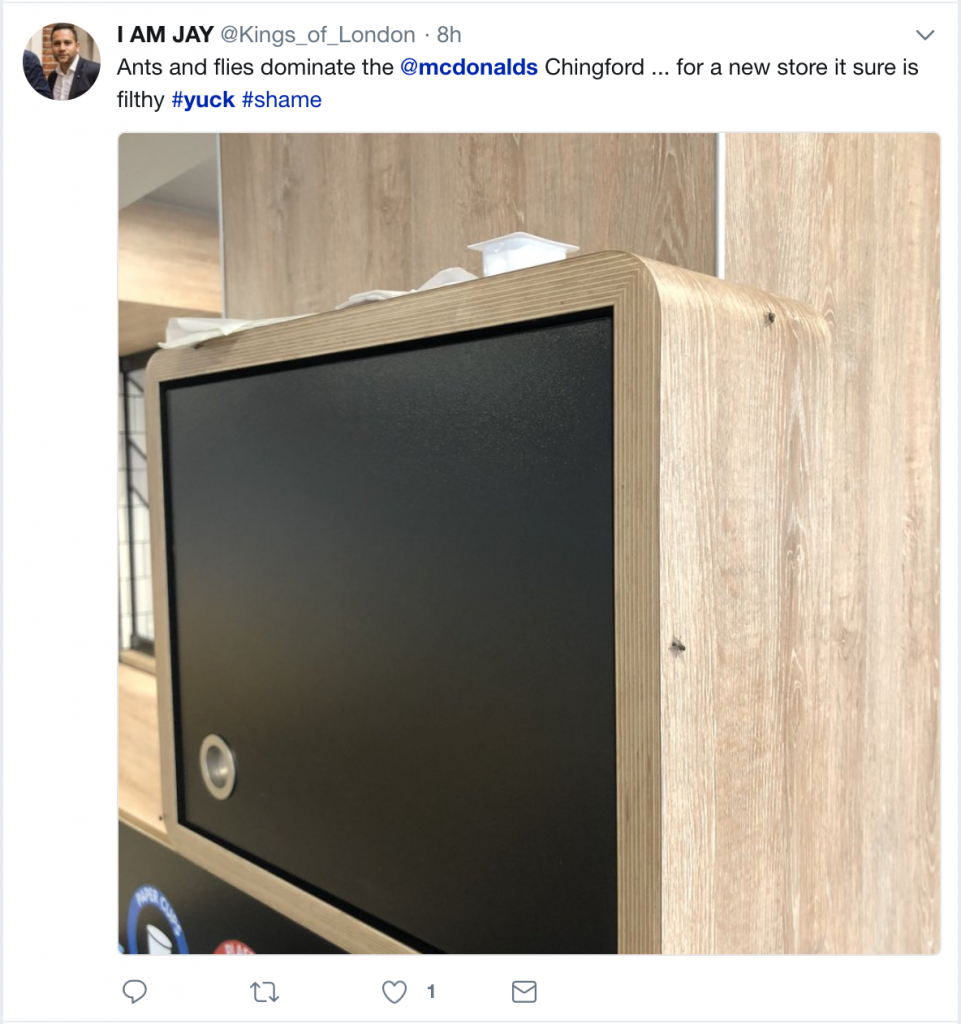 Social CRM is a necessity
By now you no doubt realize that developing and implementing a social customer relationship management strategy is a vital component to successful businesses today.
We would be remiss if we didn't follow our own advice and use this opportunity to tout our own products and services for just a moment. Nextiva has a fantastic Social CRM platform as part of NextOS, a comprehensive solution to all of your customer relationship needs.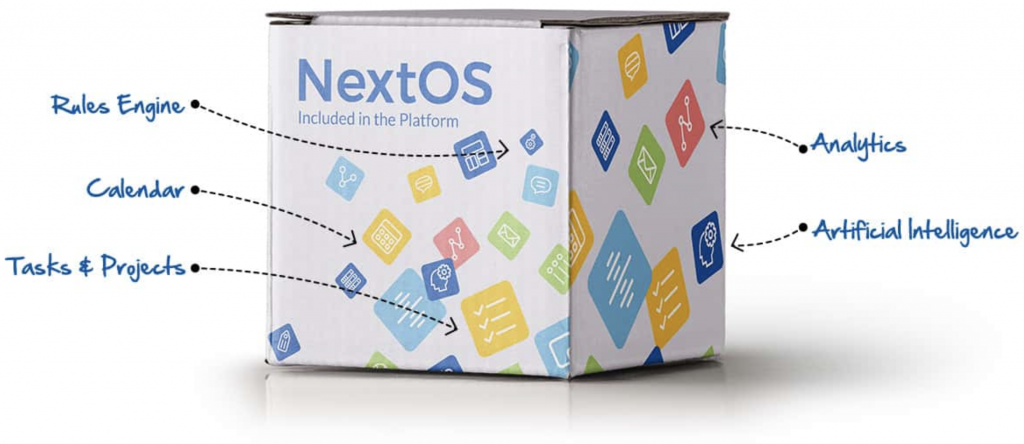 With features like:
Multi-channel support – One screen for all your conversations.
Productivity Tools – All the information the business user needs to resolve issues, when and where they need it.
Case Management – Automate your workflows so the frontline can focus on what matters most – helping customers.
Internal Chat – Get help from colleagues without leaving your customer conversations.
Calendars – Stay on schedule with customer and internal appointments in one place.
Automated Surveys – Highly targeted surveys help you engage with your customers to understand them better than ever.
Internal Wiki – Feed agents the relevant information they need to solve customer issues right on their screen.
Artificial intelligence – This AI component is the real differentiator for NextOS and includes a Keyword Analysis tool, Customer Sentiment identification, and Proactive Next Issue Resolution (NIR).
Easy setup – Our system provides a built-in easy data migration tool, with zero integration required. It's user-friendly interface and intuitive system of menus will make this next step forward that much easier.
We hope you'll put NextOS at the top of your list when you begin your Social CRM journey. We're confident you'll love it. Contact us for a free trial. As always, our friendly staff are here to help you every step of the way.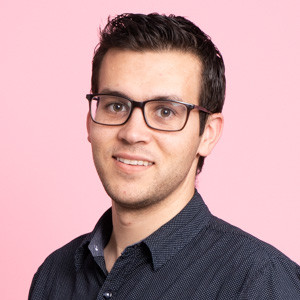 Cameron Johnson is a market segment leader at Nextiva. Along with his articles on Nextiva's blog, Cameron has written for a variety of publications including Inc. and Business.com. Cameron was recently recognized as Utah's Marketer of the Year.