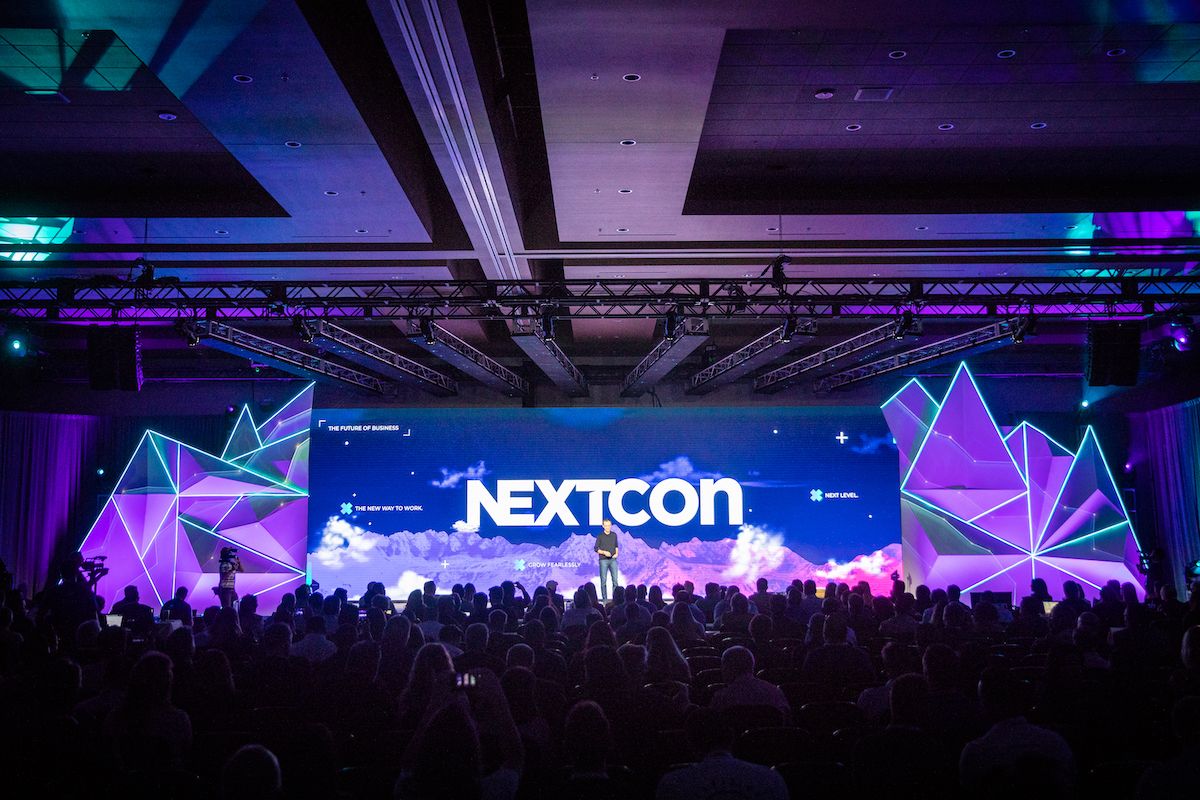 Over a thousand business leaders descended upon Scottsdale for our annual conference, NextCon19. For three days, they got a ton of actionable advice to take their business to the next level.
There was so much incredible content for everyone. From an inspirational keynote from Kyle Maynard to a fireside chat with the co-founder of Netflix, it was unforgettable. Oh, and we rocked out with a private concert, too!
https://www.youtube.com/watch?v=wjZrczT-oDY&rel=0&showinfo=0
NextCon Takeaways, Photos & Reactions
Counting down, here are the top ten takeaways from NextCon 2019:
10. Start Every Conference With An Intention
NextCon proved it was a different kind of conference from the moment Marc Stoll, Nextiva's president and COO, stepped on stage. He suggested everyone reach for their branded NextCon notebooks.
"I'm going to ask you a series of questions, and I recommend you write down your answers right now—not later, but now," said Marc. "Dig deep and be honest with yourself.
"These answers aren't for anyone else; they are for you. This practice is the first step in reaching the next level in your business."
Marc's questions included:
What is a big stretch goal you have for yourself within your community in the next year?
What is the biggest excuse you see yourself making that is stopping you from executing on that goal?
Why does it matter if you achieve that goal?
9. Focus On The Next Three Feet In Front Of You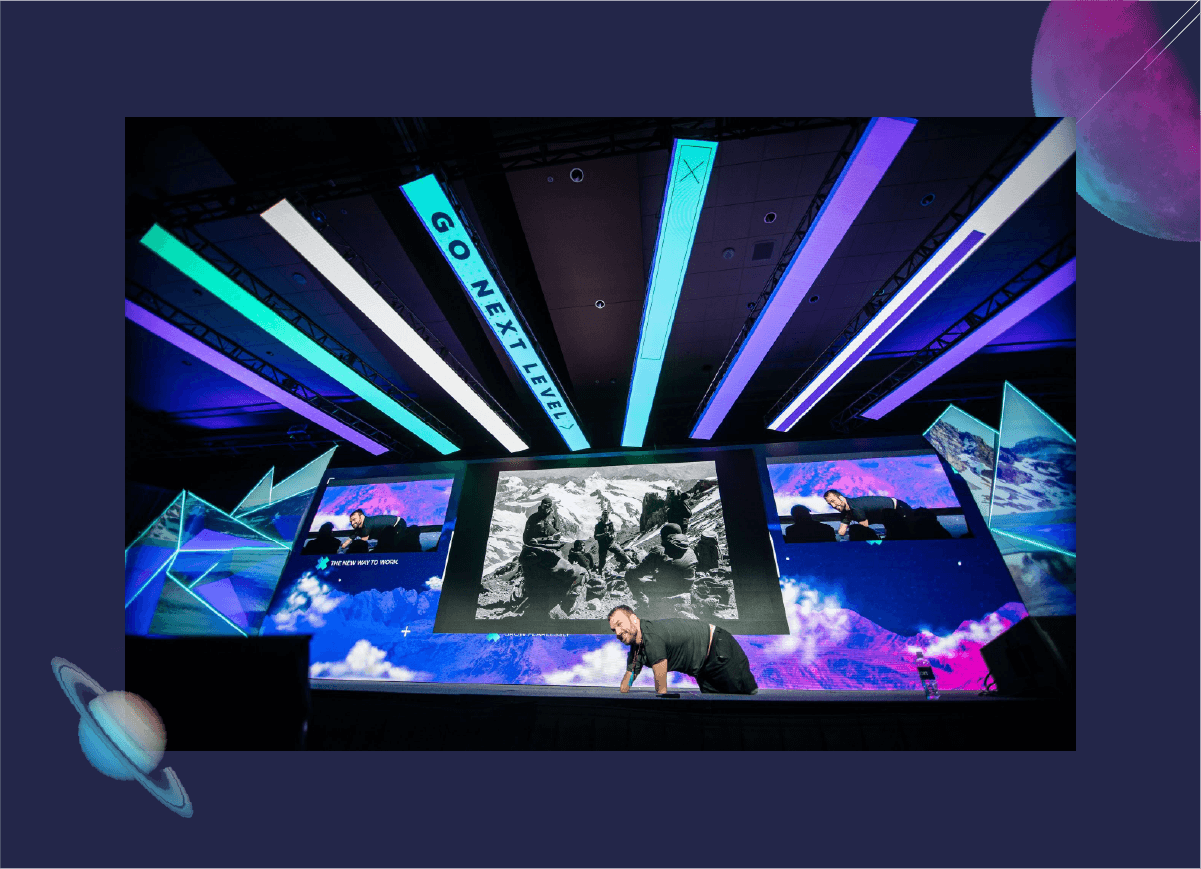 Kyle Maynard's keynote brought a packed room to a standing ovation. Here's why.
Kyle is no ordinary athlete. As a congenital quadruple amputee, he broke many world records for his athletic performance. He joined the stage to share his journey and his tremendous feats. His most notable achievement included climbing Mt. Kilimanjaro.
He has since become a proud board member for K2 Adventures Foundation. The foundation is an Arizona nonprofit to help people living with life-altering disabilities.
During his speech, Kyle told the emotional story of his trek up Mount Aconcagua. It's the highest mountain in both the Southern and Western Hemispheres. As he was close to the summit, he worried that he wouldn't be able to make it before dark.
"I realized that I could focus on the three feet in front of me, and that was it," he said.
"When I put my head down, instead of up, I fell in love with the rocks I was using to go along. I learned that where attention goes, energy flows. I realized that all I have to do to get through is to look three feet in front of me. When I finally looked up, I was 15 minutes away from the summit."
At the end of his keynote, Kyle said, "I challenge you to go and consider what you want, on your path and your journey, that's going to make the journey worthwhile."
Related: Nextiva Donates $21,160 and 1,381 Pairs of Socks to K2 Adventures Foundation
8. Customers Hate Change. But They'll Pay More Money For Good Experiences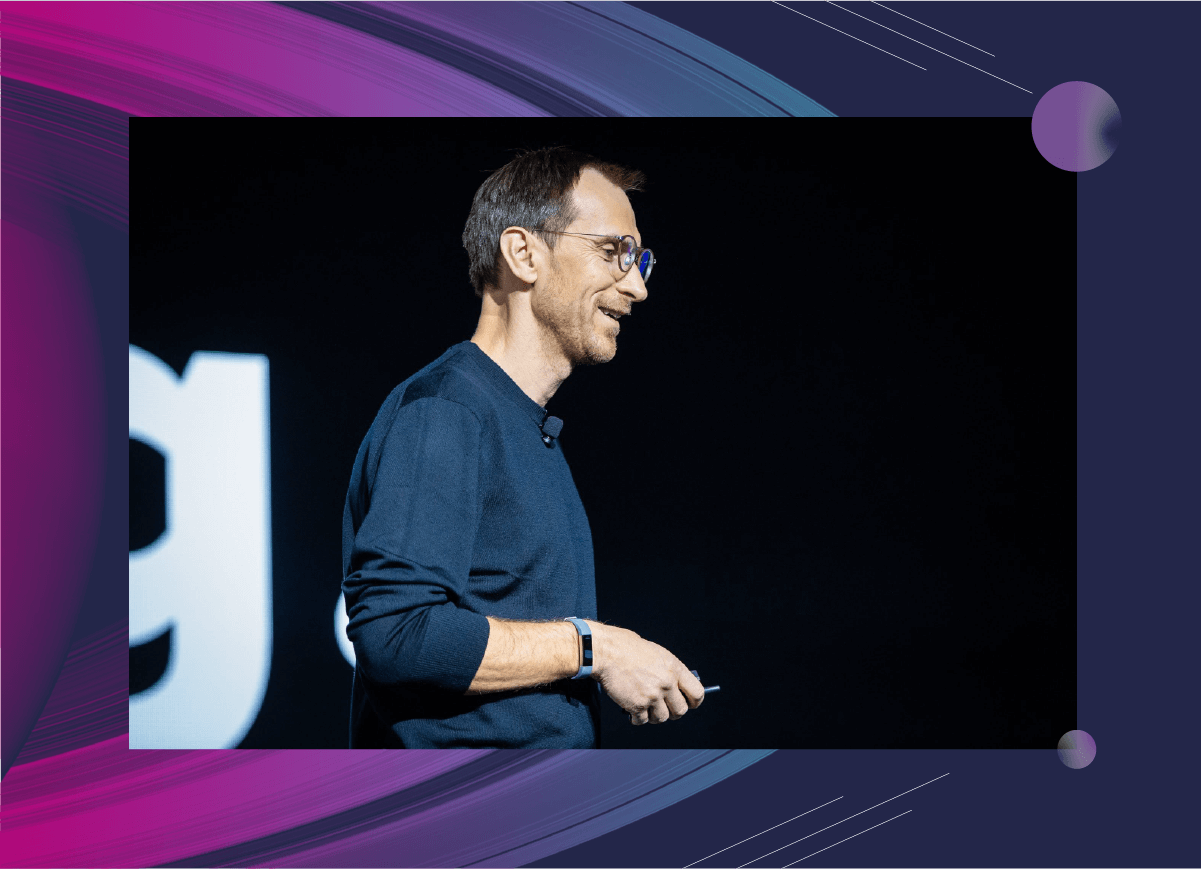 Nextiva's co-founder and CEO, Tomas Gorny, delivered a rousing keynote on the product. He unveiled the latest innovations packed into the customer experience platform, NextOS.
"You will go out of business unless you know, understand, and remember your customers," he declared.
"More than 50% of customers will leave you because of bad customer experiences. Almost 70% of customers are willing to pay more if you deliver a better customer experience." Gorny cautioned, "You decide which side you want to be on."
This proves true in a world where technology segments customers. Every customer responds to advertising and messaging an individual level—they're not monolithic.
Tomas illustrated his point with an example of two men who are both British and around the same age. Most marketing platforms would lump them together.
However, if the two men are Ozzy Osbourne and Prince Charles, they couldn't be any more different.
Tomas announced that a new, familiar inbox experience would be available in NextOS by 2020. The newest NextOS connects your customers and teams together.
Call Pop is a wildly popular feature that makes it effortless to serve customers over the phone. Tomas said, "Call Pop gives you the most relevant and up to date information in your customer's journey." He unpacked the efforts to surface pertinent business information in a concise window.
Additional innovations include enhancements to the CRM, surveys, website chat, and SMS features.

7. 'Prey Drive' Is Essential For Business Success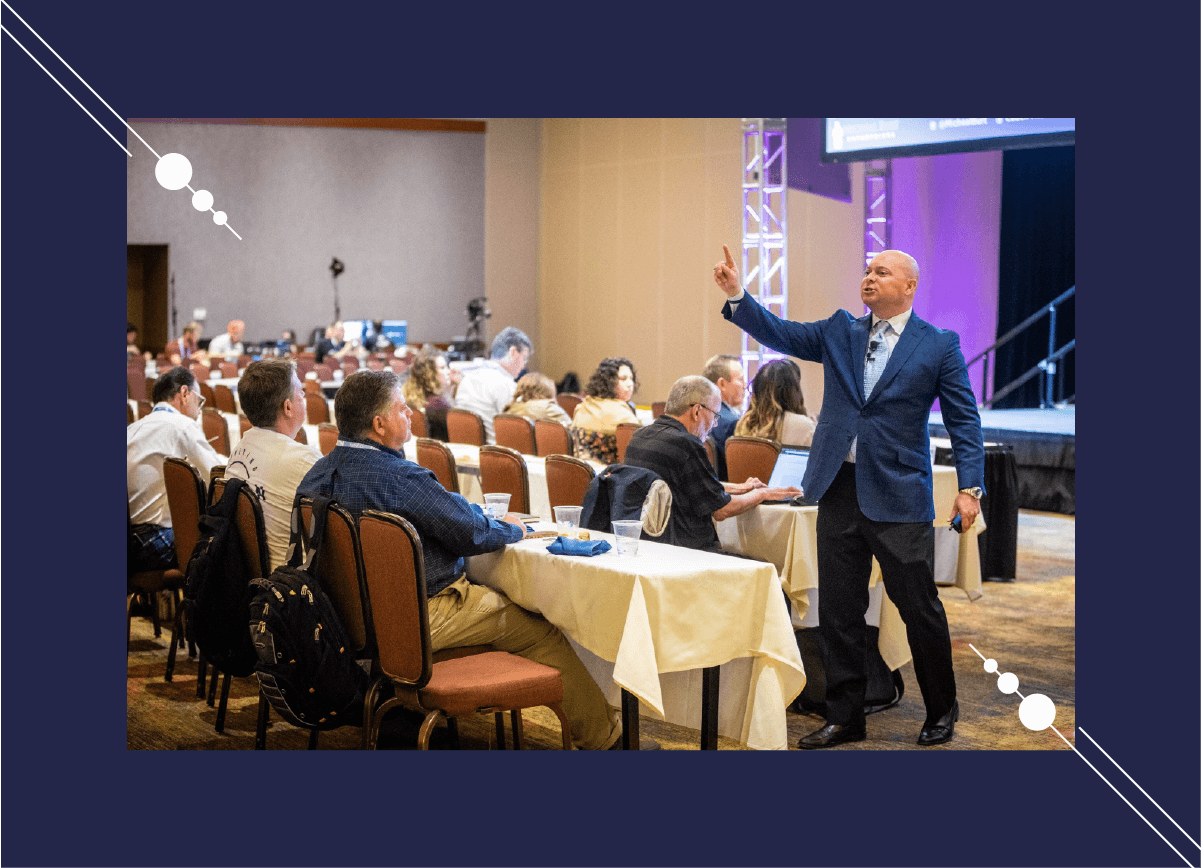 Widely acclaimed business coach Micheal Burt wowed the audience with an impassioned speech on how to be successful in sales.
"There is so much hidden potential—potential that could get you hundreds of thousands or millions of dollars in more business," he said. "It all comes down to the need to get people excited every day to get them in touch with their prey drive."
He recommended salespeople focus on creating a daily list of three to seven people to call every day. On that list are current and past customers to ask for referrals.
He also said that it usually takes 7-15 touches to convert a prospect into a client. This is why it's critical to have follow-up systems in place.
"And spend time with your people; motivate them," he suggested. "Never underestimate the need to get people excited every day. That's why I meet twice a day with my team. Everyone needs motivation."
https://twitter.com/Nat_Handler/status/1191447215690043392
Related: 30 Sales Contest Ideas and Incentives to Motivate Your Sales Floor
6. Smart Sales People Focus on Solving a Problem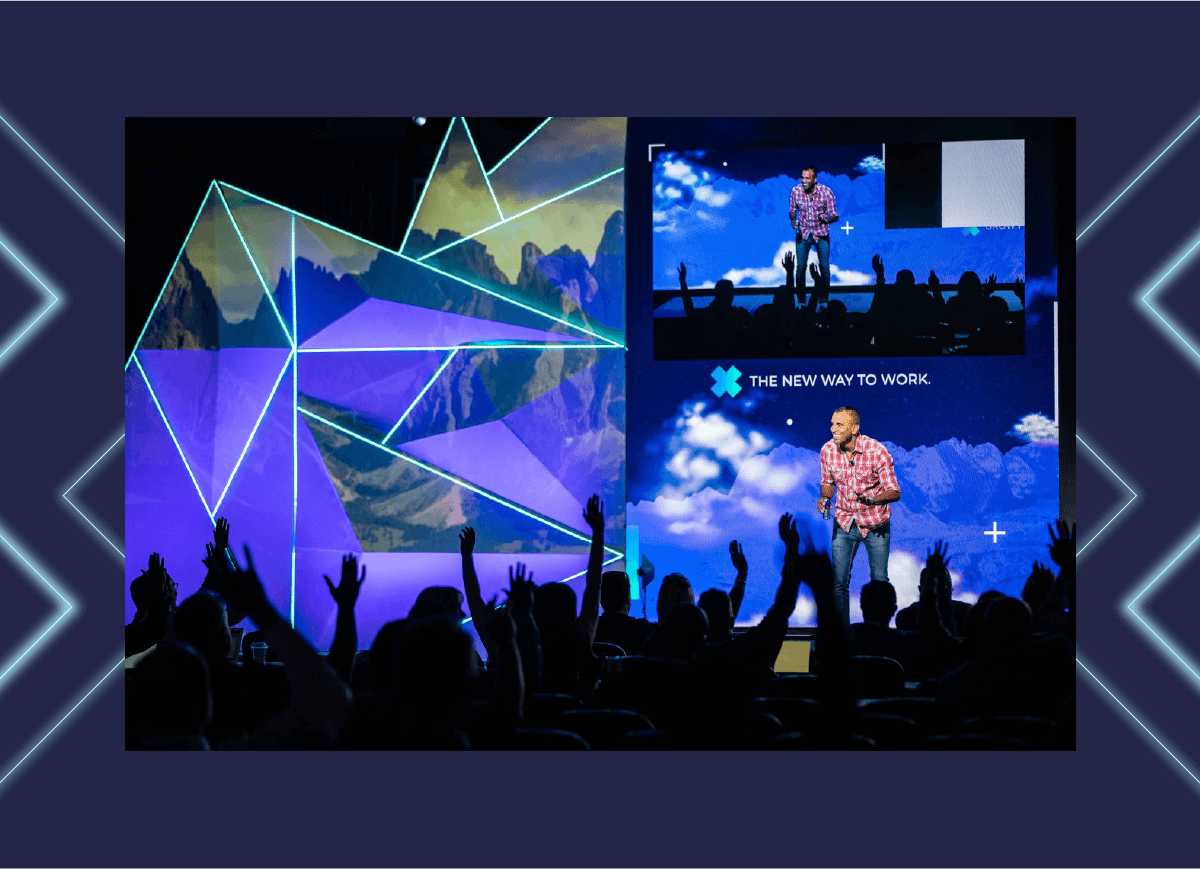 Proven sales leader Keenan took to the stage with an enthusiastic performance about the importance of problem-focused selling.
"Start with the physical and literal—the non-judgemental stuff that is going on," he said. "Then, you want to get to the problem. What is the problem within their current state?
After the problem, you need to know the impact of the problem to the organization. From there, you can understand their emotions and the root cause of the issue."
Keenan said the adage, people buy from people they like isn't exactly true.
"Stop! You don't need to be liked. But you do need to be trusted."

5. You Have To Play The Game To Win on Social Media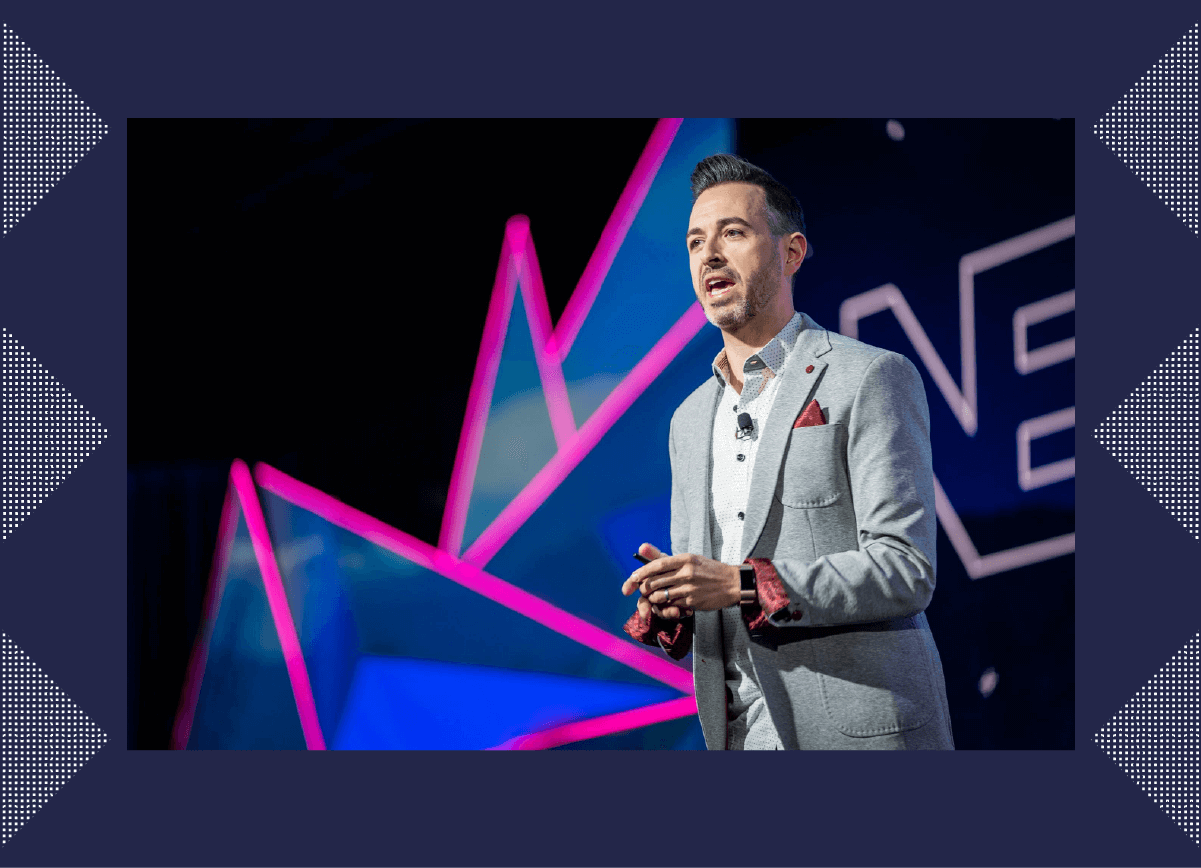 Marketing legend Rand Fishkin delivered a data-driven keynote that had the audience hooked.
Armed with metrics and marketing chops, he provided a nuanced perspective on influencers. It wasn't about endorsements from models on Insta, but social media and search at large.
You have to optimize for comments and engagement in 2020 if you want to succeed on social media.
If you post content with low engagement, social media platforms penalize the reach of future content. Conversely, you can use positive engagement streaks to drive traffic back to your website.
Facebook, Twitter, and even Google crafts their sorting algorithms to make users addicted. They want to maximize revenue from advertisers. All they care about is keeping end-users on the platform longer. That means content that keeps your audience on the platform performs the best.
There is a dangerous trend (especially on Facebook) with fake content going viral. As the political climate heats up, there could be more pressure to regulate fake content that misinforms the public.
SEO is absolutely NOT dead. However, Google has taken away organic clicks via Featured Snippets and in-house products. They also rank their video platform, YouTube, above competitors like Wistia in search. This places competitors at a significant disadvantage to distribute their content.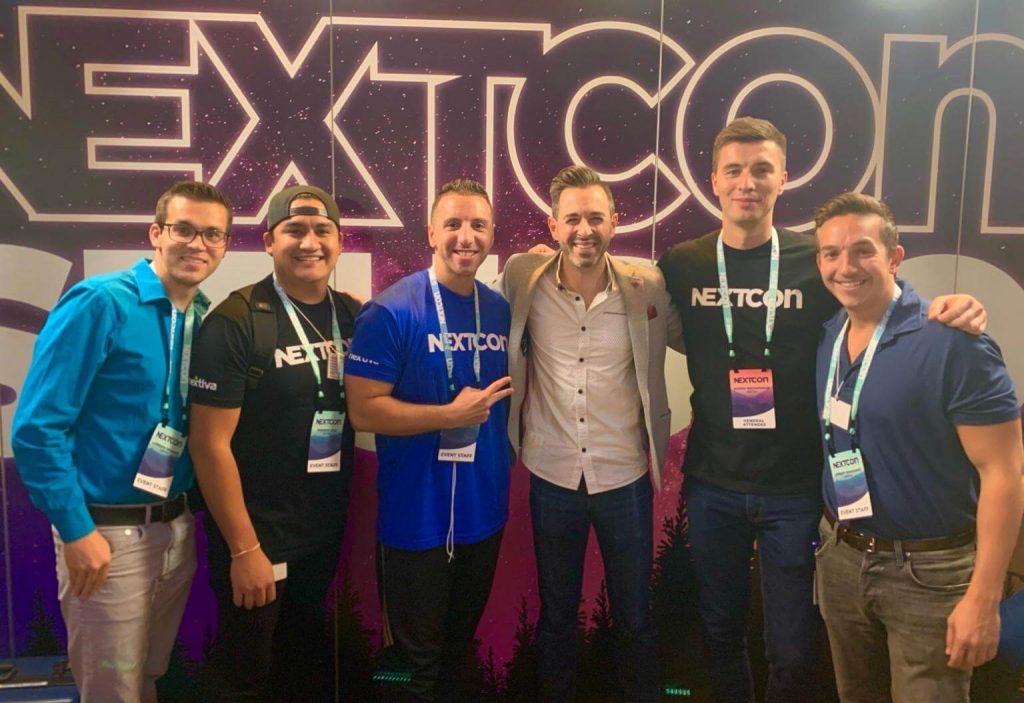 4. Culture Is Not What You Say; It's What You Do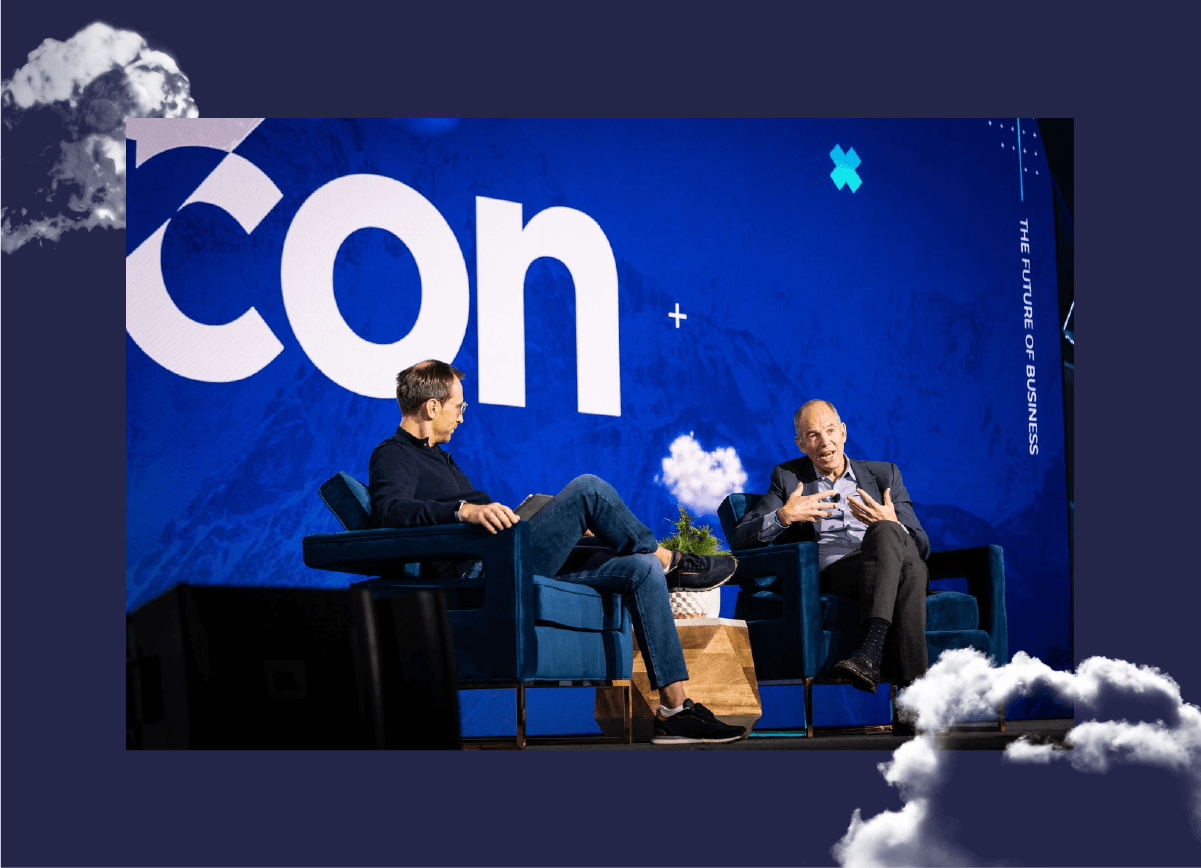 Marc Randolph, the co-founder of Netflix, shared the stage with Tomas Gorny for a fireside chat. He also recently published a book from the early days at Netflix in That Will Never Work.
Marc had a lot to say about building a positive company culture from scratch. Known for a culture that bucked corporate conventions, he described its proven practices. The company's core philosophy was people over process—and it worked for more than 7,000 employees.
"Culture gets reinforced by action; who you hire, fire, and reward," Marc told Tomas and the audience. "People notice those things. As a leader, you have to walk the walk. If you have the rule of not hiring assholes, then you can't have someone super smart, but a complete jerk, stay on staff."
https://twitter.com/mbrandolph/status/1191795577253593088
https://twitter.com/AngelOakCreate/status/1192086924686704640
3. Nextiva's Channel Program Is On A Growth Rocketship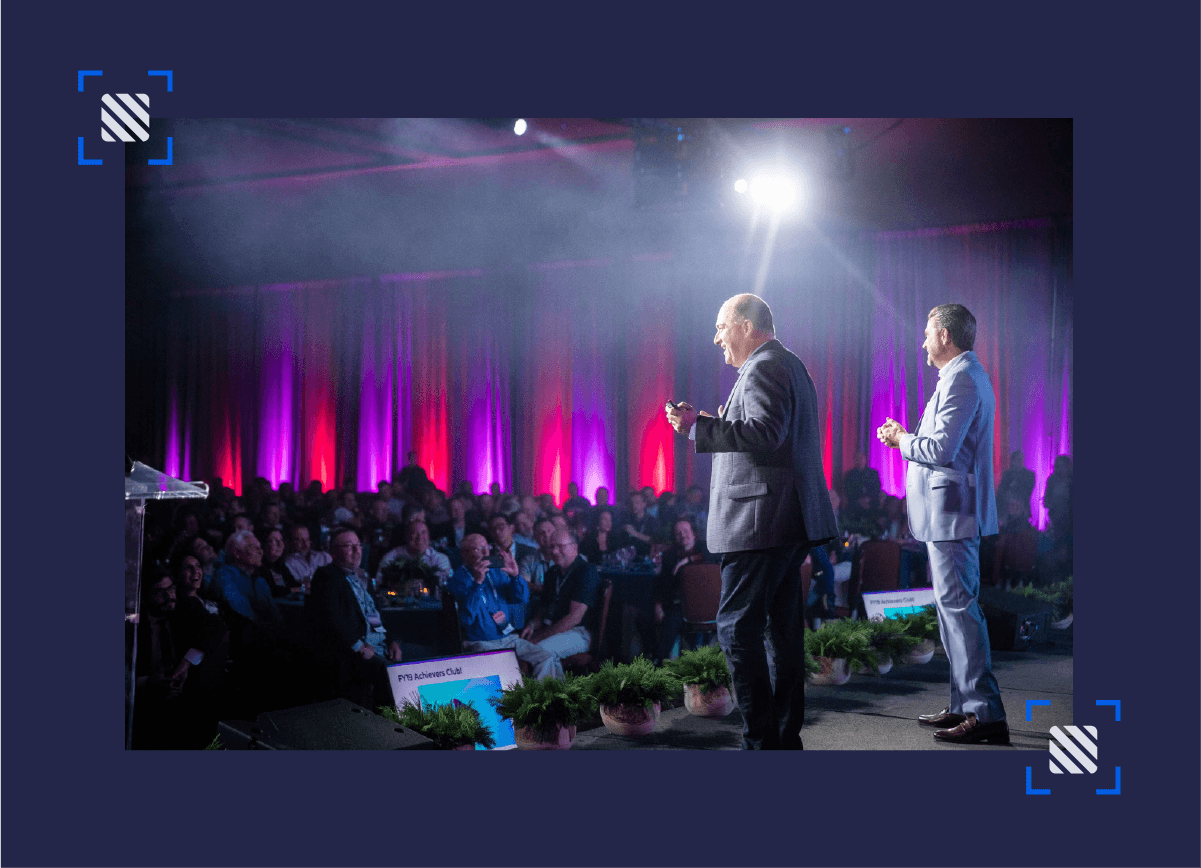 You could have heard a pin drop during the Partner State of the Union because every person in attendance was on the edge of their seats. Nextiva's vice president of channel sales, Carl Katz, thanked partners for scaling the channel program.
"Ours is a partner program, not a dealer program or an agent program," he told the crowd. "It's all about partnership—reciprocal relationships where we can grow together by offering the best products in the industry."
MeiLee Langley, head of partner marketing, debuted a partner marketing program. It includes everything from co-branded content, demand generation tools, and much more.
"I finally have an executive team that gets it," MeiLee, an industry veteran, said. "The fact that the Partner State of the Union took six people shows that they believe in you."
https://twitter.com/Nextiva/status/1191836064421302274
2. NextCon Isn't Just Good For Business—It's Good For Charity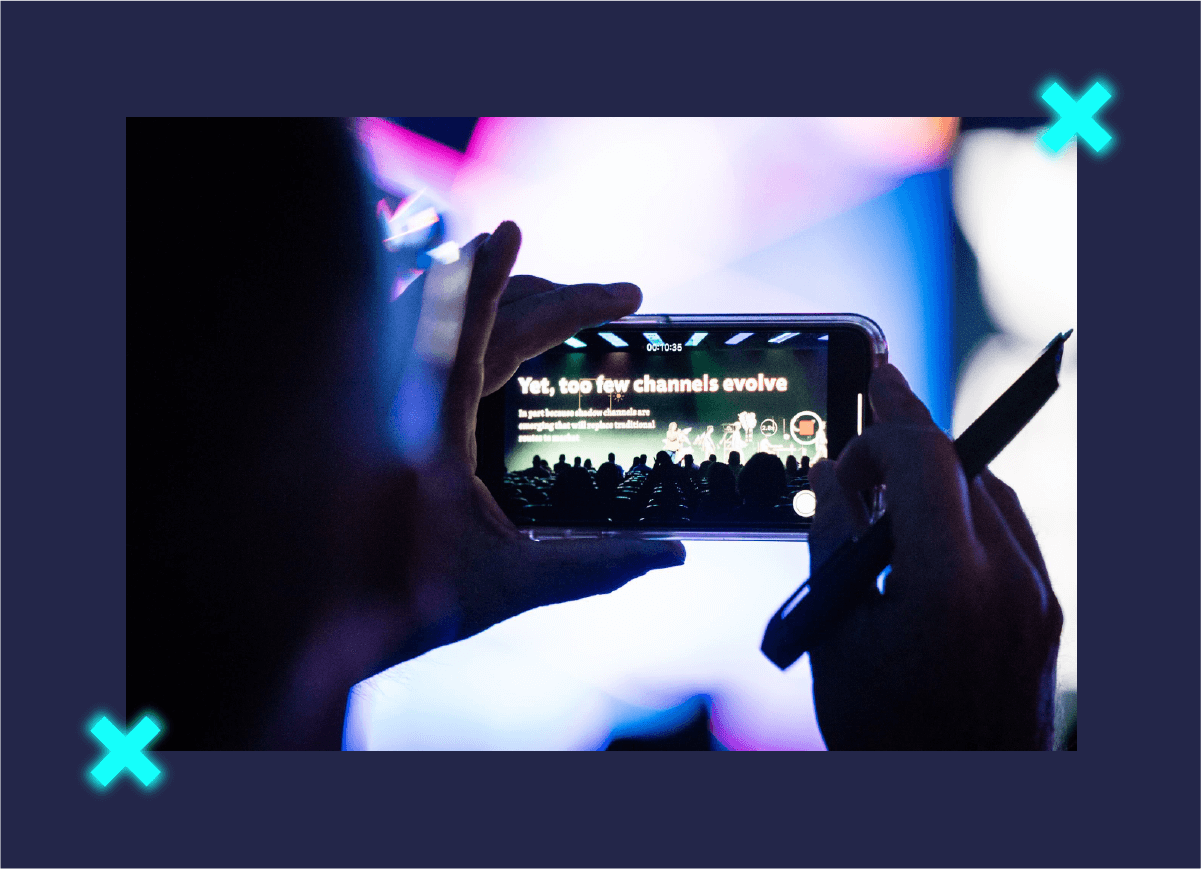 NextCon attendees shared their experiences on social media using the hashtag #NextCon19. They did more than share incredible takeaways. NextCon is a not-for-profit conference, and each year we benefit a different charity.
NextCon has donated over $70,000 over the past three conferences.
This year, NextCon benefitted K2 Adventures Foundation. It's the same organization that helped Kyle Maynard reach the summit of two of the highest peaks in the world. They focus on improving the lives of those with disabilities and life-altering circumstances.
We couldn't be more honored to support their efforts.
1. What's A Conference Without A Little Fun?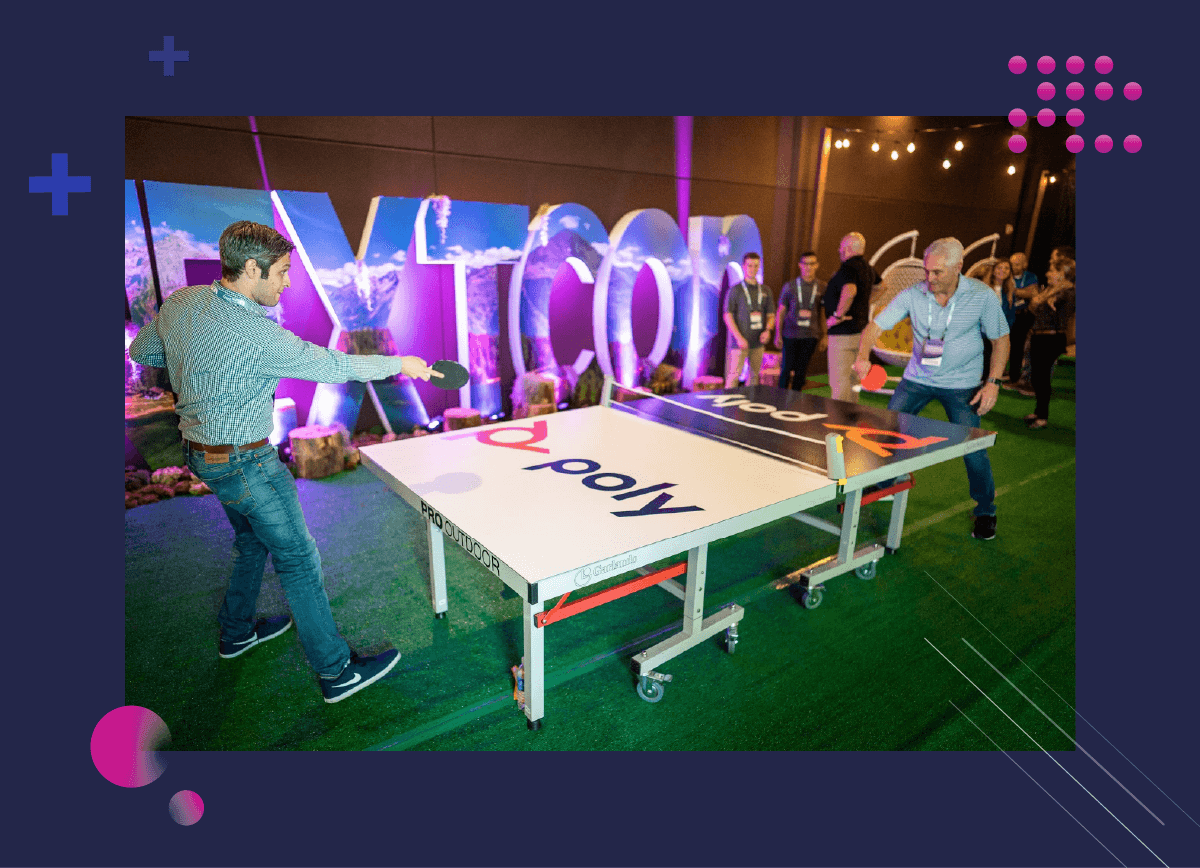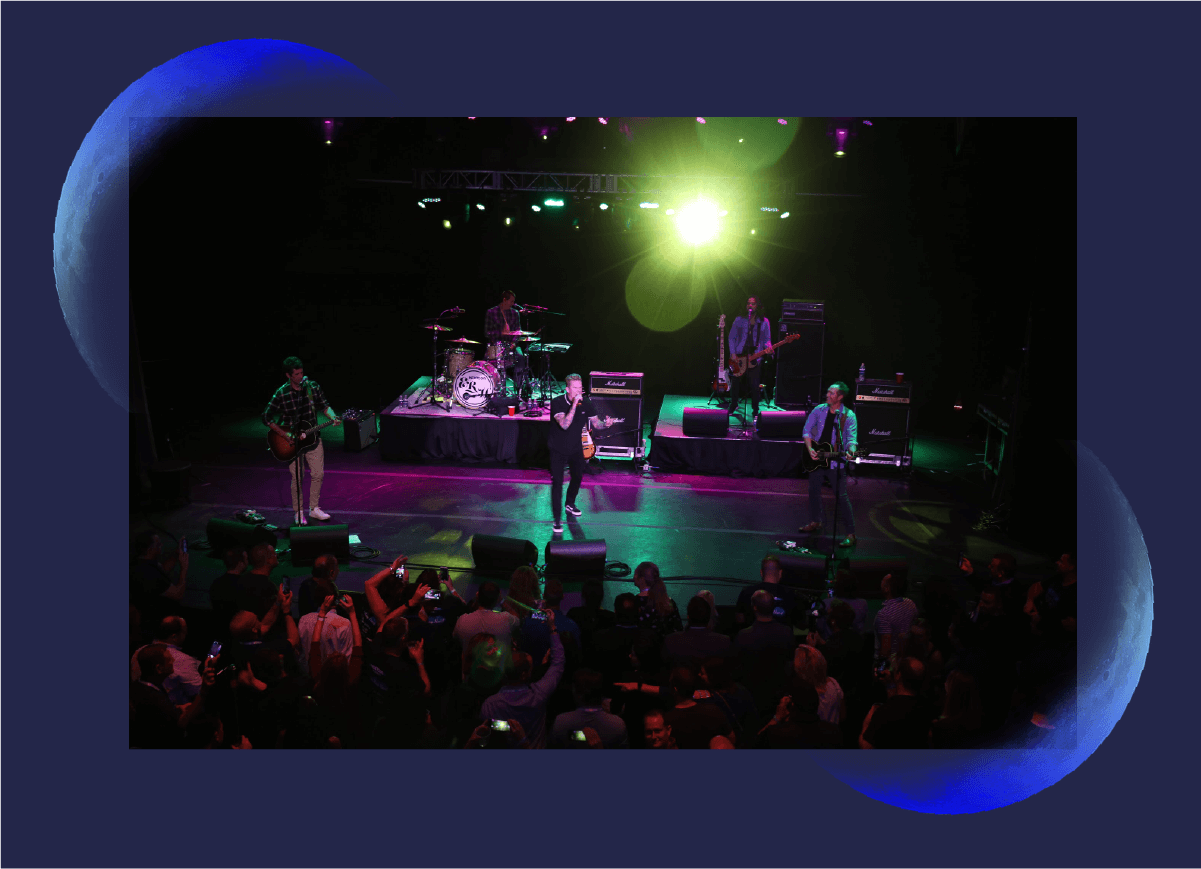 While NextCon is a business conference, we still had a ton of fun. Just on the first day, we began with a morning hike with Kyle Maynard. Later that evening, we held a chocolate and bourbon tasting and a welcome dinner party.
Following dinner, we took it to a whole new level.
The Poly Playground opened to attendees, which offered life-sized chess, a seesaw, miniature golf, and ping pong. The fun didn't end there.
On the second night, attendees enjoyed a casual and fun evening at Crazy Tracy's Luau.
And on the final night of NextCon, we wrapped up with a live, intimate concert featuring Ezra Ray Hart!
The supergroup consists of Mark McGrath from Sugar Ray, Kevin Griffin of Better Than Ezra, and Emerson Hart of Tonic. Everyone was dancing until the late-night hours.