We're positively obsessed with productivity.  We all want to do more in less time with better results.  We look for ways to be more efficient, more effective, and more profitable, all while trying to preserve some time for our lives outside work.  Should you doubt that we're obsessed with efficiency, simply enter "productivity" on Amazon, and you'll be inundated with a slew of books, tools, and products designed to make you more productive.
The problem is that much of the productivity stuff out there is really just a sales pitch.  An author is trying to sell you a book.  A calendar company is trying to sell you a new planner, or a business guru is trying to get you to subscribe to his videos teaching you how to manage your time better.
I've spent a lot of time and energy working out my own system for boosting my productivity, and I'm about to give it away to you.  Why?  Because it's so damn simple and so damn effective.  My two-part technique will help you do more work in less time, and it doesn't cost you a cent, nor does it require any fancy gadgets.
First of all, you must unplug.  Now, calm down.  I don't mean from everything forever.  What I mean is you must eliminate those things that are the chief, proven culprits of time suckage.  Facebook.  Twitter.  Instagram.  YouTube.  While all of these social media giants can genuinely be legitimate business tools, when you're sitting down to work through your to-do list, they're your enemies.
Turn.  Them.  Off.
Even your email can be a distraction if you're constantly checking it and finding yourself derailed every time you send off a quick reply.  Checking email periodically, rather than constantly can permit you the time to focus and work more efficiently, rather than stopping, dealing with email, then finding your place and remembering what you were working on before getting back down to it.  Reduce your distractions, and you're more productive.
The second part of my technique deals with prioritizing your daily tasks.  The only tools you need are paper, pen, and highlighter.  Sit down with your piece of paper, draw a line creating two columns, one narrow and one wide.  In the wide column, list all the tasks you need to accomplish, in whatever order they occur to you.
Once you have your tasks listed, use the narrow column to mark each task with a symbol.  Tasks that will generate revenue within the next thirty days get a dollar sign in the column.  Tasks that will serve the needs of an existing client get smiley faces.  Tasks that both generate revenue and satisfy a client get both a dollar sign and a smiley face.  Tasks that accomplish neither of these goals are left blank.
You start working through your list with the projects that have both dollar signs and smiley faces.  As you start each task, highlight it (so you know where you were in case of interruptions,) and when it's finished you cross that item off the list.  Yay, you!  Next, you move on to smiley face tasks, then you tackle the dollar signs.  Only when you've satisfied existing customers and generated revenue, do you move on to the other tasks on your list.  You're working through your day in the most productive way possible.
Real productivity doesn't require gadgets or how-to books.  Becoming more efficient means filtering out the distractions and working on your real priorities.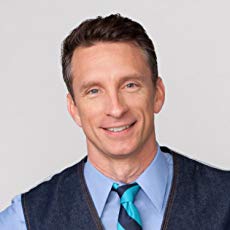 Mike Michalowicz (pronounced mi-KAL-o-wits) started his first business at the age of 24, moving his young family to the only safe place he could afford – a retirement building. With no experience, no contacts and no savings he systematically bootstrapped a multi-million dollar business. Then he did it again. And again. Now he is doing it for other entrepreneurs. Mike is the CEO of Provendus Group, a consulting firm that ignites explosive growth in companies that have plateaued; is a former small business columnist for The Wall Street Journal; is MSNBC's business make-over expert; is a keynote speaker on entrepreneurship; and is the author of the cult classic book, The Toilet Paper Entrepreneur. His newest book, The Pumpkin Plan has already been called "the next E-myth!"