One of the often-repeated rules of selling is "ABC – Always Be Closing." And while that may be great advice for someone who's timid or shy about asking for the sale, we all know sales is a little more nuanced than that. Yes, you want to make your sale, but knowing when to do it is critical. I've closed a lot of sales in my career, and here's what I've learned about prospects who are ready to buy.
1. They ask questions to clarify



As you're explaining features and benefits, if your prospect asks questions like "How does that work? or "Can I use it this way?" that's a sign that they're really engaged with your pitch. They're moving toward being able to make a decision. Make sure you answer their questions, and then ask for the sale.
2. They make eye contact



The lack of eye contact likely means your prospect has made up her mind, and the answer is probably "no." Your prospect knows you want the sale, and if she knows she's not buying, she may feel uncomfortable. When we're engaged with people, we look them in the eye. Eye contact means you've made a connection and your prospect is with you.
3. They're in a good mood



It may sound obvious, but you'd be surprised how many sales people spin their wheels pitching people who simply aren't in the mood to buy. If someone's grouchy or having a bad day, your time may be better spent with another prospect. Take a quick read on prospects before you launch into a full-blown sales pitch.
4. They ask the price



Just like the clarifying questions, asking about the price means your prospect is checking off information as they move toward making a decision. A caveat: If a prospect asks about the price right up front – before you've even made your pitch – then they're probably not buying.
5. They're responsive to your questions



Since you're surely asking lots of questions during your pitch (not-so-subtle hint,) you can also gauge your prospect's interest by how much he engages in his answers. If he's thoughtful and thorough, that's a super positive sign. If his answers are dismissive and curt, that's a lousy sign.
6. They mirror you



When we feel a connection with people, it's common for us to mirror their actions. Run some subtle tests with your prospects when you want to assess their interest level. Lean forward a little. Fold your hands. Cross your legs. If your prospects follow suit, it's a sign that they're sympathetic to you. You're making that critical connection.
7. They ignore distractions



If you're making a pitch and a prospect is constantly checking her phone, looking at her watch, or being distracted by other activity, that's a bad sign. When you see your prospect engaged – letting calls go to voicemail, staying laser-focused on your pitch – you're dealing with a likely buyer.



8. They're possessive



When a prospect starts referring to your product in a possessive way – saying "my," "mine," "our" – you know you've got 'em hooked. They've already made their decision, and all you need to do is take care of the formalities.
Being aware of typical tells for prospects is a vital skill. It helps you avoid pushing for the decision too soon and scaring your prospect away, and it also lets you know when your work is done. Keep your eyes open, and when the signs are there, close the deal.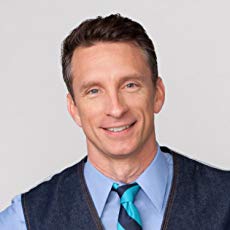 Mike Michalowicz (pronounced mi-KAL-o-wits) started his first business at the age of 24, moving his young family to the only safe place he could afford – a retirement building. With no experience, no contacts and no savings he systematically bootstrapped a multi-million dollar business. Then he did it again. And again. Now he is doing it for other entrepreneurs. Mike is the CEO of Provendus Group, a consulting firm that ignites explosive growth in companies that have plateaued; is a former small business columnist for The Wall Street Journal; is MSNBC's business make-over expert; is a keynote speaker on entrepreneurship; and is the author of the cult classic book, The Toilet Paper Entrepreneur. His newest book, The Pumpkin Plan has already been called "the next E-myth!"