Have you ever wondered how you could better serve your customers? Are you looking for a roadmap to the ideal customer journey? Do you think your Customer Experience could be better?
If you answered yes to that last one, you're probably right. Customer Experience is an evolving dynamic in every company, and it's a central component to business success. Dozens of companies are renowned for their customer service, from Nordstrom and Zappos, to Amazon and Nextiva. So how do you become one of them?
They all had to start somewhere. Building on the success of our inaugural conference that brought together over 2,500 attendees to learn from tech leaders, including Apple co-founder Steve Wozniak and former Apple chief evangelist Guy Kawasaki, we're excited to announce this year's NextCon. Featuring industry experts from leading customer-focused businesses, attendees will discover proven techniques and walk away with strategies to provide a world-class customer experience. You'll get insider strategies from the most badass brands in customer service.
NextCon will provide the necessary tools to drive growth and profit through a customer-first focus. We've developed a tailored three-day program to deliver actionable insights on how to build a business through the impact of an improved customer experience. In addition to keynotes, panels, and training sessions with top business leaders, NextCon will also feature three new experiences:
Step up to the XBert Bar to connect with a Nextiva XBert for tips to better leverage your current solutions and streamline communications.
Join the XBert Experience for hands-on training and play with the most exciting tools and technology in the industry. Plus, Nextiva customers can receive guidance for current products and coaching on new ones.
Get a sneak preview of the latest technology with Next-Gen Nextiva, and be among the first to meet and play with NextOS - our revolutionary all-in-one communication platform for providing Amazing Service.
As with last year's event, we will be donating all proceeds from NextCon 2017 to charities through our philanthropic program, Nextiva Cares. This year, the work will go a step further. We're partnering with international rock legend and reality TV personality, Bret Michaels, to support the Life Rocks Foundation. We aim to help a myriad of charitable causes that affect everyone – from childhood cancer, to diabetes research, to military support, and pet charities.
Related: Building Brand Trust: 3 Hidden Barriers & How To Fix Them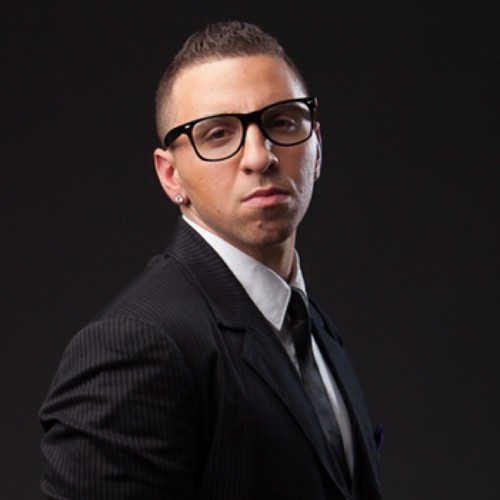 Gaetano DiNardi is the Director of Demand Generation at Nextiva and has a track record of success working with brands like Major League Baseball, Pipedrive, Sales Hacker and Outreach.io. Outside of marketing, Gaetano is an accomplished music producer and songwriter - he's worked with major artists like Fat Joe, Shaggy and loves making music to stay turbocharged. To get in touch, follow him on LinkedIn.