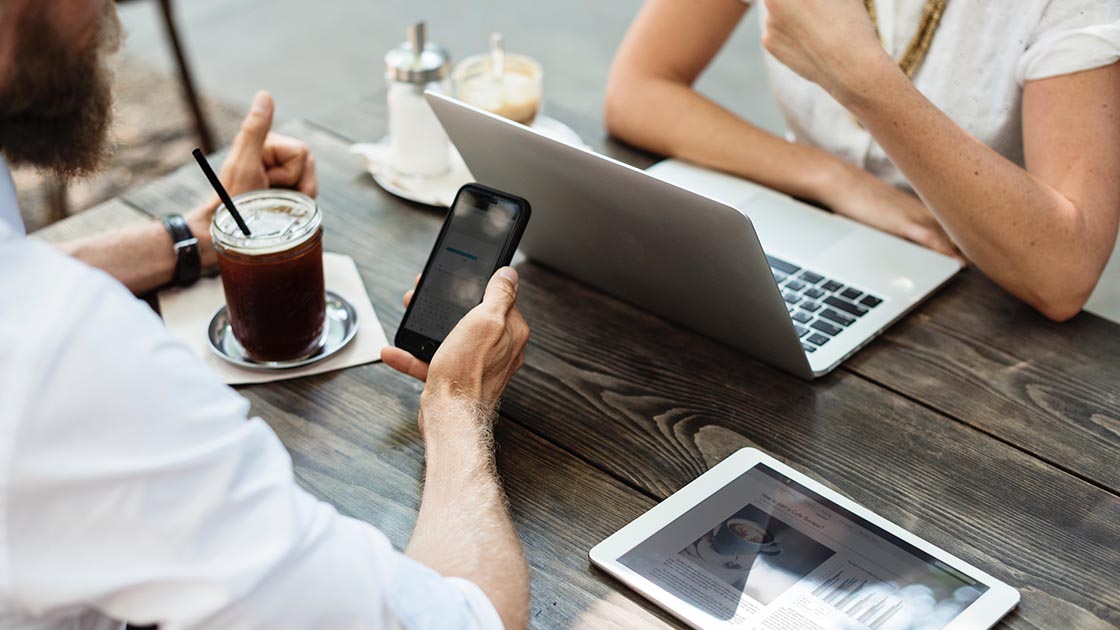 Working in social media, I've found that many people, when behind a screen, will say just about anything. For some people, sitting behind the safety of a screen makes it easier to express feelings and heighten situations. Especially when it comes to social media reviews.
In a world where consumers turn to social media and the web to view ratings and reviews, positive comments from real clients help seal the deal and reinforce what brands can offer.
Similarly, negative reviews may push away potential customers, and at worst case, can cause damaging effects to a company's brand image. Learning how to correctly handle these reviews and negative comments will say a lot about you and may even help you and your business in the long run.
Here are 5 tips to effectively handle negative reviews and comments on social media:



1. Be Quick



Quick, quick, quick, I can't reiterate this enough. Most of the time, people post negative comments and reviews on social media because they don't think they are being listened to. They think their issue is not being handled or that they were brushed off. They are trying to warn off their friends, or they know that lashing out on a public internet space will grab a brand's attention.
Speed is imperative in these scenarios. Quickly acknowledging your customers needs can stop the issue from escalating and spreading to other customers' eyes for them to read.
You don't need a solution to their complaint immediately; simply address the comment or review with an understanding and open mind, and let the individual know that you are listening, willing to help them out, and want to make it right.
2. It's Not You, It's Me



Never lash out. They aren't complaining about you, but about their experience.
Your business is a part of you, but it's always best to approach a negative review in the shoes of the individual who had a poor experience with your product or service. Don't take it personally or agitate the situation by aggressively defending yourself or your business. Avoid responding to the frustrated customer by listing excuses for why it happened. They may be true, but your customer doesn't care. It will only look like you are trying to blame them instead of the business.
Although you may not agree with it, the standard is that "the customer is always right," and your response should show that.
3. Always Respond



If you're not doing it somebody else is. Think about how your competitors are making time, right now, to make it right with their customers that had a not so great experience.
You should be doing this, and you should be doing it quicker than them. (Refer to tip #1) The majority of us are doing business in a digital world, and we no longer have an excuse to say that "we don't have time" to respond to a complaint.
Whether you like it or not, according to a customer, your business was below standard, and you need to address their issue. Take 5 minutes out of your day, let them know that they are being heard, respond with an apology, and make it right.
4. Get a Room You Two!



Have them slip into your DM's. Yes, you read that right. Ask them to send you a Direct Message; this way your entire conversation isn't out in the public and you are free to ask more inclusive and private questions.
You could need verification, account information, or details about their experience that should not be shared publicly. Tell the customer to message you privately with their contact information so details can be exchanged, and their issues can be resolved.
5. Don't Roll with the Trolls



Unfortunately, some people love to cause drama. We call them internet trolls, and they will go at great lengths to cause trouble for your company. The only words of advice I have for you is: STAY AWAY.
Any form of engagement with them will only fuel their trolling and have them posting even more negative comments and reviews only our site. If there is no merit behind their words or their complaints, simply ignore them. This is the best strategy for a long-term solution.
Soon enough they'll become bored and troll elsewhere. However, social media is a public forum, consider commenting once from the start and give proof that their comments are untrue and then let them be.