Most of today's largest conglomerates got their start from entrepreneurial thinking and spirit. Once your business grows past a certain point, however, you and your management team focus more on organizational issues. Now, issues like profits and productivity replace some of the old entrepreneurial spark.
Even as upper management must take a more hardline approach to their responsibilities, their employees still have many ideas that can be harnessed to the company's benefit.
Rather than squelching the entrepreneurial spirit in your employees, the following 5 ideas can unleash every employee's creative side, keep them engaged and lead to your business' continued growth.
1. Break down department walls.
Long gone are the days when every available person in your company performed any required task. Whether it involved supporting a customer, handling special billing issues or filling in to ensure that a rush order got out the door, someone got it done.
Now, you have real departments to handle these things and that's amazing progress. But, departments work and innovate better when they're not isolated from other parts of the business. When each team's members see how their work interacts with and affects other departments, synergy steps in to expand their insight. They can come up with valuable ideas outside of their assigned realm.
Perhaps your number-crunchers in Accounting notice that one customer buys significantly more products or services than anyone else. Entrepreneurial thinkers in the Accounting team might recognize the value of rewarding your best customers. One word to your Sales Department might get a new rewards program underway that recognizes the best customers — and incentivizes other customers to buy more.
2. Offer entrepreneurial training.
People who have ideas are not automatically entrepreneurs. Your employees need to learn how to realistically look at costs, predict potential outcomes and, of course, distinguish between acceptable and unacceptable levels of risk, to name just a few issues. The good news is that you can train employees in these skills.
There are many courses available to learn entrepreneurship, but they could potentially lead to a mass employee exit as they run out to start their own businesses. A better and inexpensive alternative might be some old-fashioned brownbag lunches. You, your managerial team and even guest speakers can cover entrepreneurial topics that specifically apply to your business. Attendees will learn how things are done — and may come up with viable ideas on how to make improvements.
3. Encourage innovation at company meetings.
If you already hold company meetings, why not perk them up beyond the customary spreadsheets full of company numbers? Presentations that include reports of team members who had winning ideas for the company are more personal and interesting. They also serve to inspire more employees to come to you with ideas of their own.
4. Don't forget employee wallets.
Entrepreneurs are driven by two primary motivators: they are excited about bringing an idea to life, but they generally envision accompanying dollar signs, as well. Who doesn't want to become the next Jeff Bezos or Mark Zuckerberg?
Money also incentivizes your internal entrepreneurs, as well, and it's only fair to let them share in the gains to your business. So, offer bonuses or awards for successfully-implemented employee ideas. Even better, a stake in the business (like employee stock ownership or option plans) makes them real-life entrepreneurs.
5. Allow for risk-taking — and failure.
Entrepreneurs are natural risk-takers, but every risk includes the potential for failure. Employees who see failure as an obvious budding job loss are reluctant entrepreneurs at best. If you want your team members to take risks, you have to mitigate this particular perceived danger.
When you encourage employees to run with their ideas, you need to provide a recognizable safety net that allows for the risk of failure. After making it clear that job security is not an issue, work with them to identify as many potential downsides as possible, and discuss ways to handle them.
Rule of thumb: remain plugged in throughout the process to offer guidance and suggestions every step of the way. When you share the risk, your internal entrepreneurs will feel safer to do great things for your business.
Internal entrepreneur engagement is beneficial to businesses.
Letting your entrepreneurially-oriented employees innovate creates additional engagement, along with the opportunities for new products, services, operational efficiencies and more. Fostering this "intrapreneur" focus is a winning strategy for morale—and for your business overall.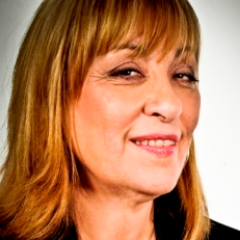 Rieva Lesonsky is CEO of GrowBiz Media, a media and custom content company focusing on small business and entrepreneurship. Email Rieva at rieva@smallbizdaily.com, follow her on Twitter.com/Rieva and visit her website, SmallBizDaily.com, to get the scoop on business trends and sign up for Rieva's free TrendCast reports.