Telecommuting and remote work have opened the doors of possibility for today's top companies. For many employees, the workplace of the future looks very different than it once did.
Gone are cubicles and the routine 9-to-5 office life. Now workspaces can be as varied as a home office, your favorite coffee shop, or even a modern coworking space.
All this is possible thanks to telecommuting, or the practice of working from home with the help of Wi-Fi internet, email, and telephone devices.
Remote office phone systems and other trends in business communication allowed teleworking to increase 159 percent between 2005 and 2017 in the U.S.
But the coronavirus outbreak will push a new global wave of telework programs — and fast.
Adopting work-at-home initiatives, experts say, may save U.S. employers over $30 billion per day during the crisis.
So is your company ready to offer flexible work arrangements? Whether it's a temporary solution or a future goal, this guide covers everything you need to know, including:
What is Telecommuting? Pros and Cons
Telecommuting allows employees to work at a remote location instead of in the office.
Unlike self-employed freelancing, this work arrangement is between an employer and their employees in departments like:
Sales
Marketing
Social Media
Customer Service
Accounting
Engineering
Design
Information Technology
and more!
Your employees may be full-time or part-time remote workers. And they could have varied work hours or work a set schedule.
So why should you consider switching to a flexible work environment? Let's go over the most significant telecommuting advantages and disadvantages next.
Benefits of telecommuting
Telework benefits both your company and your employees. The top advantages of telecommuting include:
Higher employee satisfaction
Better work-life balance
Greater flexibility for caregivers
Reduced operational costs
Lower employee expenses
Higher productivity
Zero commuting and a smaller carbon footprint
In one survey, 45% of employees called commuting the worst part of their work day. But telecommuters trade the rush hour traffic jam for the convenience of the virtual highway.
Employees wake up ready to check emails on their smartphones, open their laptops to create task lists, and get to work ASAP.
Non-telecommuting employees may be late to work fighting traffic. Then they'll need to battle workplace distractions, water cooler chit-chat, and pointless meetings. The result? Lower productivity.
However, there are a few downsides to telecommuting options you'll need to plan for.
Disadvantages of telecommuting
Though these are easy to overcome, the most pressing obstacles to telework include:
Needing the right technology to be effective
A different set of distractions at home
Security concerns
Lack of face-to-face communication
Risk of favoritism
Potential of feeling disconnected
Difficulty supervising without the correct protocols
Putting the right policies in place before you begin telecommuting will help minimize these drawbacks, as we covered in that guide mentioned earlier.
So how does all the magic of telecommuting actually work?
How telecommuting works
Telecommuting allows modern businesses to create, communicate, and collaborate without being in the same place.
Various market forces are driving the rise of telecommuting other than COVID-19. So telecommuting jobs become easier as these tools get better:
The mobile workspace
You can find Wi-Fi almost everywhere. And 59% of professionals use at least three devices for work, including laptops and smartphones, as we learned in our business communication report.
So a mobile "third place" gives employees somewhere to work outside of the office and away from home.
Third places include coffee shops, libraries, restaurants, and coworking spaces. A coworking space is a shared office space where telecommuters pay by the month or day. Besides the social benefits, they also score access to a desk, internet, and other amenities.
Virtual project management tools
Virtual project managers keep your team's deliverables organized and on-track.
Team leaders create tasks in a cloud-based project manager like Trello, Asana, or Basecamp, for example. Everyone has access to all the details, deadlines, and material they need anytime, anywhere.
Telecommuting employees use cloud-based file hosting from Dropbox or Google Drive to save, sync, and share their work with the team. Then team members can collaborate in a single thread — no more long email chains!
Assigned employees receive notifications for updates and milestones so nothing slips through the cracks.
Communication channels
Communication tools give your employees a way to check-in and collaborate without being in the same place. They may even be more efficient than in-person meetings. And they're definitely more economical than business travel.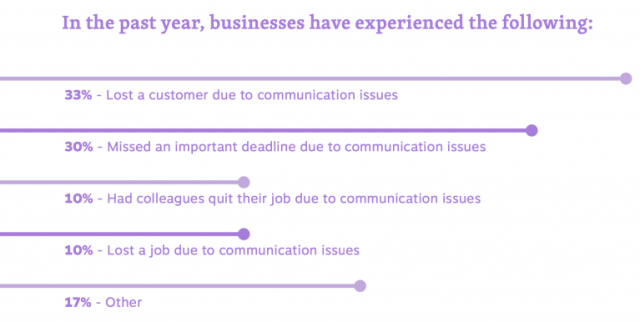 Nextiva's cloud phone system, for example, allows face-to-face meetings so teams can brainstorm and managers can give live performance reviews from wherever.
Employees can send quick messages to each other using the same app. Threads keep all comments organized in separate channels for different types of messages.
So you may have channels for specific clients, non-work chat, and private direct messages for individual team members.
This keeps the team connected despite being time zones or zip codes apart.
Why telecommuting matters
You'll stop putting telecommuting on the back burner when you learn it can help your business:
1) Save money
Did you know office desks are vacant 50 to 60 percent of the time? And yet you're still paying to rent an entire office space for your staff.
The same survey also says that ~60% office workers spend excessive time searching for conference rooms. That's crazy!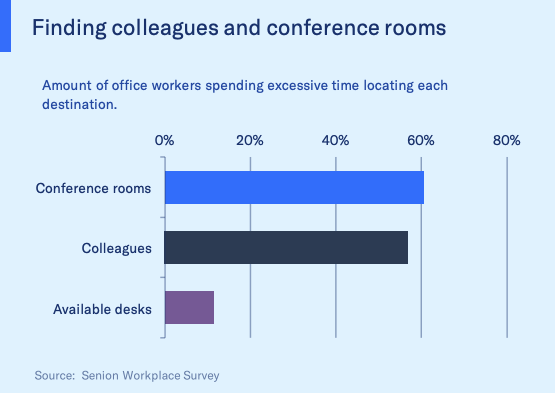 Teleworking means you can downsize to a smaller, less expensive office (if you need one at all). You may also be able to move out of a major metro area with high rent. And you'll spend less stocking office supplies too.
That's why stats show employers save an average of $11,000 per half-time telecommuter per year.
Plus, a surprising 25% of employees would take a 10% pay cut for the option to work remotely. So, hiring more teleworkers may slash your payroll, too.
In addition to saving money, your teleworkers may also help you earn more as well.
2) Increase employee productivity
If you think teleworkers sit in their pajamas and play video games all day, you'd be wrong.
A personalized work environment, free of distractions and office politics, creates efficient employees. Just check out these facts:
Over 90% of employees feel more productive working at home.
Work-at-home teams log four more hours of work per week than their in-house counterparts.
85% of businesses saw higher employee output after making the switch to telework.
50% of remote workers took fewer sick days.
3) Attract top talent from all over the world
Without a zip code limiting your job search, you can open up positions to candidates from all over the world. You'll not only widen your choices, but you'll also be able to operate in different time zones.
Remote work is one of the most sought-after perks a company can offer. Now:
More than a third of employees would take flexible work options over a prestigious title or role.
80% of the U.S. workforce would turn down a job without flexible working.
Millennials rank flexibility higher than benefits like student loan and tuition reimbursement.
The even better news is once you attract employees with teleworking, they tend to stick around.
4) Boost employee retention
What's the best non-monetary way to keep your staff? Over 75% of employees cite flexible schedules and remote work.
Teleworkers are 57% more likely than average employees to report high job satisfaction. And higher job satisfaction may reduce employee turnover and boost employee retention.
This may be because 80% of teleworkers experience zero to "moderate" work stress during the week. And 82% report a better work-life balance.
But these achievements are only possible when you follow the best telecommuting practices.
Telecommuting best practices
Companies need to create a solid foundation for their teams to adapt well to remote work. This means putting the right tools and processes in place. To do that:
1) Choose the right cloud technology
Research and experiment with cloud-based telework software to see which tools meet your company's needs.
At a minimum, your remote employees need:
Secure internet access. Sensitive company documents and data will need high-level security and protection.
A customer relationship manager tool (CRM) to track interactions and let employees work remotely.
Project management tools like Basecamp, Trello, or Asana to create, monitor, and organize assignments and deadlines.
Communication channels, such as Nextiva. Engage in productive team meetings anywhere, anytime, on any device with Nextiva's office phone system. It offers group messaging, video conferencing, file sharing, and task management all in one.
Once you decide which tools your team will use, you'll want to add them to your company's remote work policy.
2) Create a telecommuting policy
Companies need to shift their work culture to support a flexible workplace. Just like you have a work policy in-house, you'll want to establish a telecommuting policy.
Meet with your department leaders to discuss what they expect from their teleworkers. Iron out procedures and policies for:
Which employees can work remotely
Hours and schedules
Work-life boundaries to prevent burnout
Performance evaluations and raises
Stipends for home office equipment or co-working spaces
Equipment, cybersecurity, and tools/software
Communication (such as daily check-ins or weekly video calls)
Make sure each employee signs off on these procedures so they know what's expected of them. Then there will be less confusion down the line.
Related: Check out more of our best practices to crush working from home!
Telecommuting and your future
Experts predict that 73% of all teams will hire remote workers by 2028. You don't want your company to get left behind as remote working becomes the new normal for many businesses.
The rise in cloud-based technologies and employees' preference for remote jobs means telework is the future. And making the switch will save your company money, boost employee satisfaction, and raise your productivity.
As long as you create a mobile work policy and choose the right tools, you'll set your team up for long-term success.