After nearly 12 years of increasing office space to accommodate our growth, we're thrilled to have broken ground on our brand new global headquarters this past October.
This morning, we held a topping off ceremony to celebrate the building of our new campus, which will house hundreds of new team members, inspire innovation, and promote Arizona as a state-of-the-art center for advanced technology.
Our leadership team was joined by government officials—including Arizona Governor Doug Ducey—as well as members of the media, Arizona business leaders, and tribal community officials at the Scottsdale site for a memorable kickoff.
The morning began with remarks from Nextiva's co-founder and CEO Tomas Gorny and Governor Doug Ducey.
"Today's event is an exciting step for Nextiva and the technology sector in Arizona," said Governor Doug Ducey. "We are proud to see Arizona-based companies like Nextiva grow and thrive, bringing more jobs and investment to our state and helping make Arizona a top ten state for tech and innovation."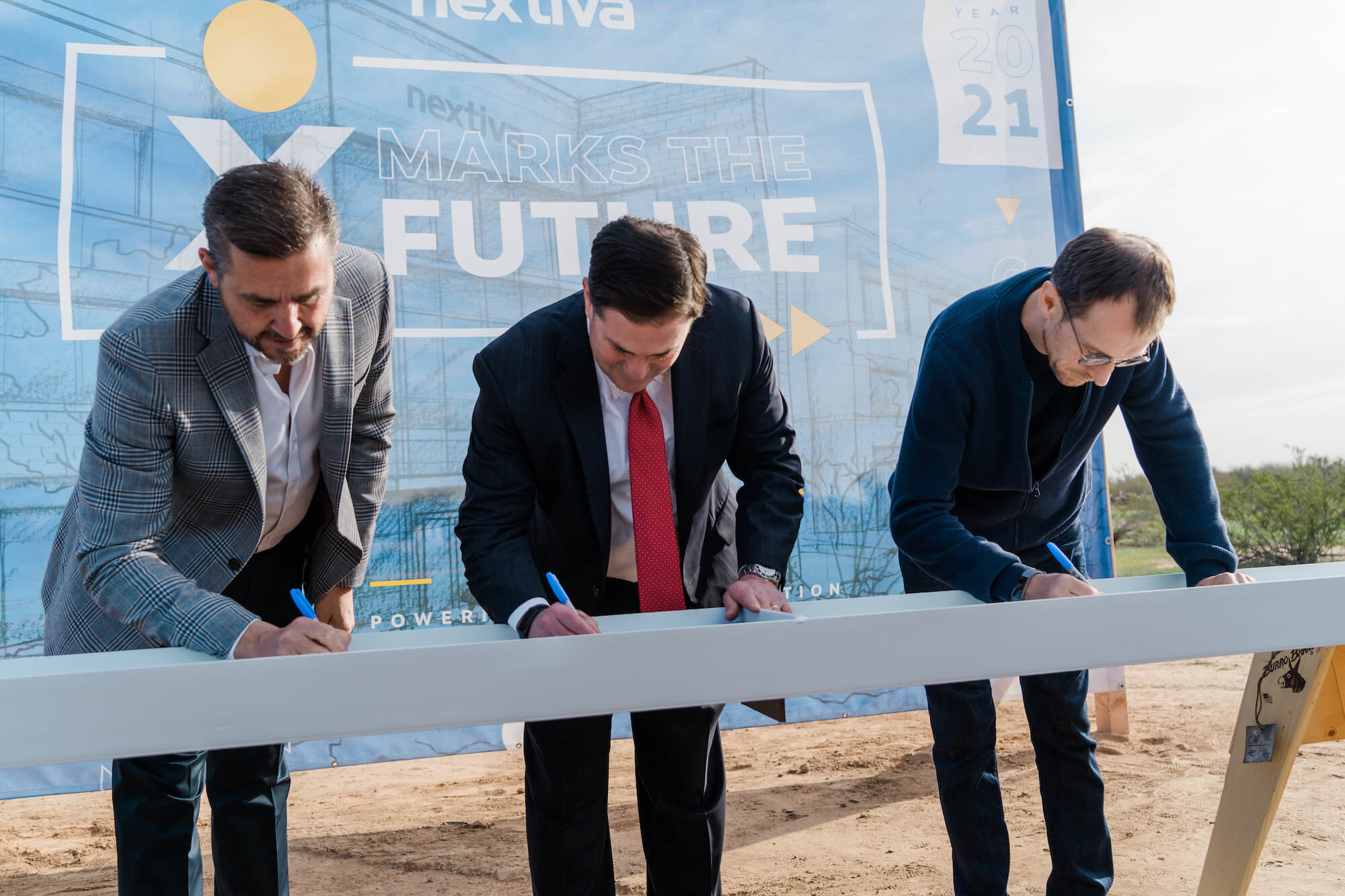 A milestone in Nextiva's growth
Today's event marked an important milestone for all of us at Nextiva.
Back in 2008 when we welcomed our first customer, Nextiva's team consisted of less than ten people. As Nextiva's customer base grew along with the demand for our products, we soon began to hire team members like crazy and needed additional space.
We expanded to other offices, but knew deep down that a modern campus that invites fresh and creative thinking was what we really needed. We're thrilled that the construction of this campus is underway; we are expecting to move in early 2021.
A look inside the new HQ
The new, three-story campus will be the future home of innovation in Arizona.
It will encompass more than 100,000 square feet and will allow us to serve our rapidly-expanding customer base and workforce, which currently includes more than 1,000 team members worldwide. And, importantly, it will further root Nextiva in Arizona.
Our vision is to create a workspace where our team feels at home, has room to grow, and feels inspired to collaborate on the next generation of Nextiva's products.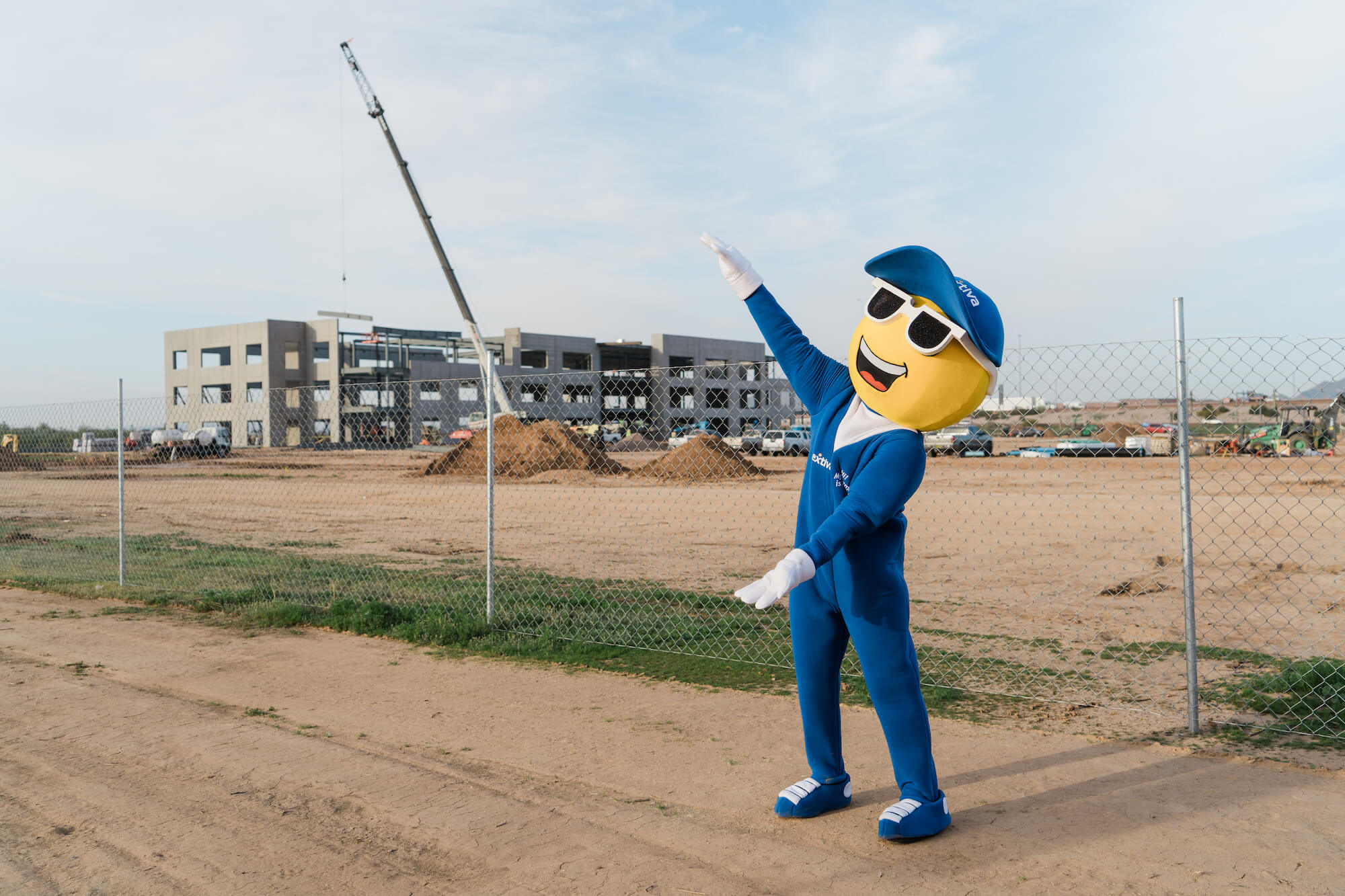 Nextiva is a people-first company and we're dedicated to powering human connections. It's been our vision to create a space that feels like home and puts our team first. The new campus will reflect the vision and culture of our company and will feel like Nextiva from the minute you step inside. It will be a functional, beautiful, and inviting space where we're excited to put down our roots.
The new campus is an extension of expanded benefits we've extended to our team, like an improved paid parental leave policy, no increases to our low-cost healthcare plans in six years, further investments in employee wellness, and more opportunities to give back through Nextiva Cares.
Proud to call Arizona home
While many tech companies choose to establish headquarters on the coasts, Nextiva co-founders Tomas Gorny and Tracy Conrad have continuously found great success over the past 15 years in Arizona, even before Phoenix was dubbed the 'silicon desert.'
Our incredible team has the opportunity to be part of building something from scratch; they get the opportunity to be part of writing our Nextiva story – a story that has not been written before.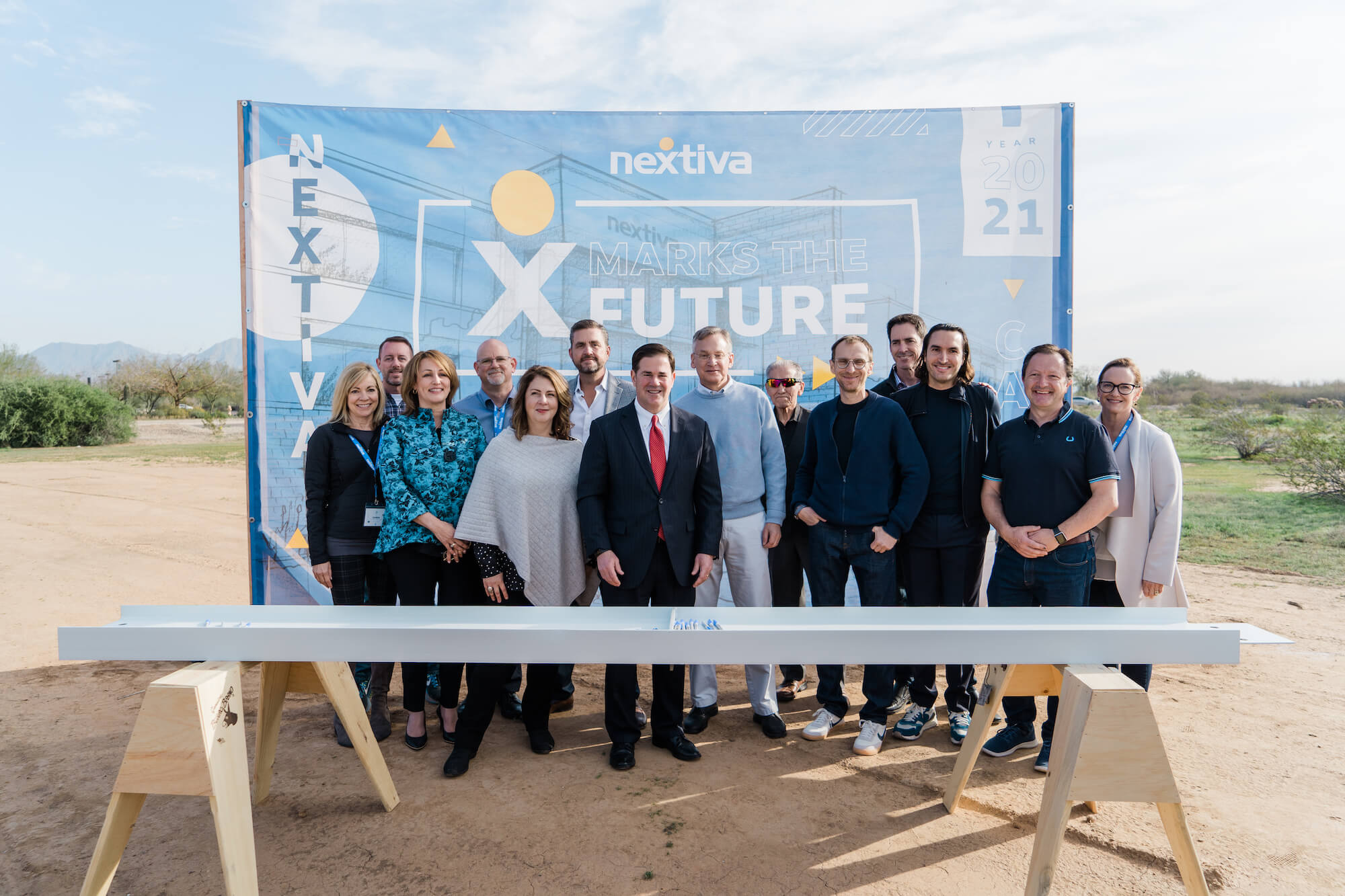 Related: Businesses Shouldn't Fear the Future of Work. Here's Why.